7 DIY Cedar Closet Plans You Can Make Today (With Pictures)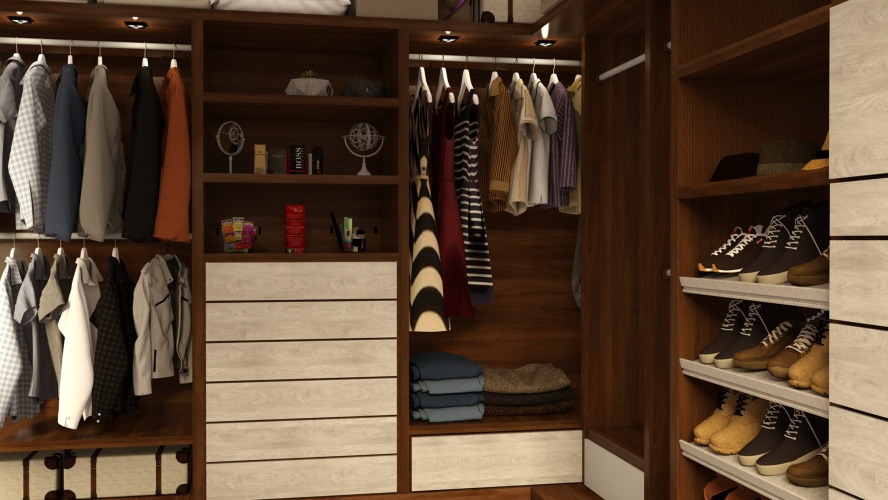 Nothing's worse than when you go to pick out your outfit and find that moths and other insects have begun to tear up your clothes. If this is a problem for you, cedar closets are a great way to create a closet that deters bugs.
Not to mention, cedar closets are very attractive and aesthetically pleasing. Whether you want a romantic, French-themed closet or a more masculine one, cedar planks can transform your closet to match your aesthetics perfectly.
No matter what your reasoning is behind wanting a cedar closet, one of these nine plans can help you redo your closet today.

The 7 Best DIY Closet Cedar Plans
1.

DIY Cedar Lined Closet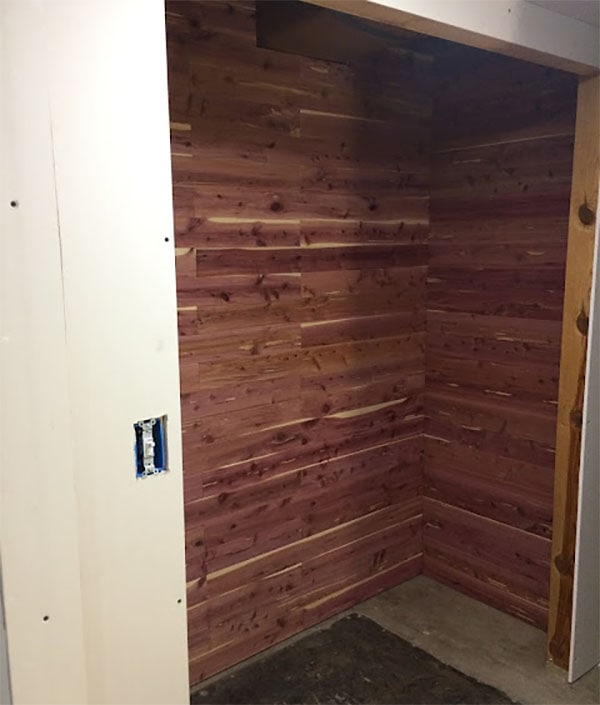 | | |
| --- | --- |
| Materials | Cedar planks, 2×4 lumber |
| Tools | Nail gun, nails, saw, leveler |
| Skill Level | Beginner |
The Real Girl's Realm shows you how to transform an ugly, basement closet into a cedar-lined closet that will keep your seasonal clothes safe all year long. Although this closet has a very basic design, it is a good plan to follow if you just want a cedar-lined closet for effective and functional purposes.
The instructions are very thorough and include pictures of the entire process. If you are a beginner, this is a simple cedar line closet plan you should be able to do with little to no problems. The pattern is even easy to follow since it is a simple staggering design.
Even if you are not a beginner, this plan is a good idea to follow if you want to install the cedar on concrete blocks. Since this plan is added to the basement, it shows you how to install cedar planks over concrete or other materials that you can't simply nail the planks onto.
---
2.

Cedar-lined Closet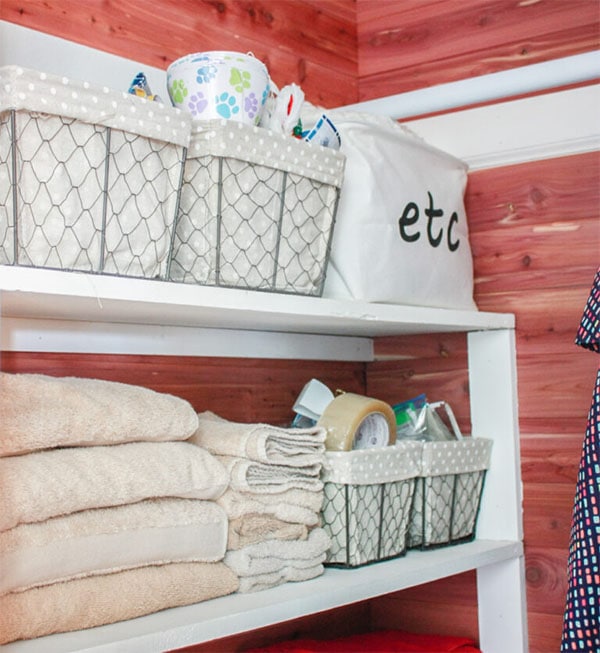 | | |
| --- | --- |
| Materials | Cedar planks |
| Tools | Miter saw, nailer |
| Skill Level | Beginner |
Amber Oliver's Closet Ideas give you a great DIY cedar-lined closet you can make with little to no effort. This plan is great to follow if you have a cute, organized closet already but want to add some cedar lining to the walls.
Because it only requires a few tools, this plan is great for a beginner. Plus, the plans themselves are very straightforward and include pictures for the entire process. In only five steps, you will have the closet of your dreams.
This plan should only take an afternoon to complete. So, you can certainly add this plan to your to-do list if you want a quick and easy cedar closet plan to make today.
---
3.

Love & Renovations Cedar Closet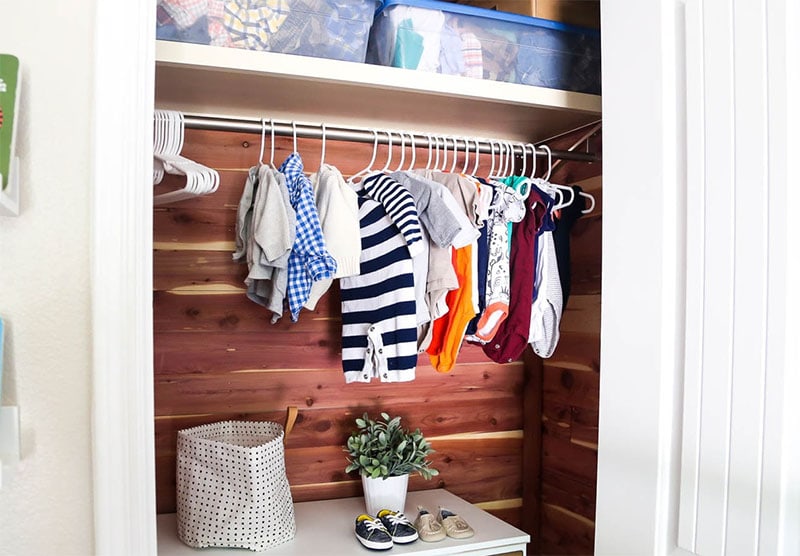 | | |
| --- | --- |
| Materials | Cedar planks |
| Tools | Miter saw, nailer, measuring tape, stud finder |
| Skill Level | Beginner |
This Cedar Closet was specifically designed for a child's room. In fact, the builder of this closet actually accomplished the task in one afternoon, all while being nine months pregnant! Needless to say, this is an easy plan that anyone can follow and accomplish.
The instructions are easy to follow with every step of the process clearly explained. For example, it even tells you which type of cedar is best if you want an aromatic, pleasant closet.
Even though the instructions for this closet are easy to follow and suitable for beginners, it also gives you some information about detail work, including steps for installing the trim and finishing touches.
---
4.

Cedar Safe Cedar Closet Liner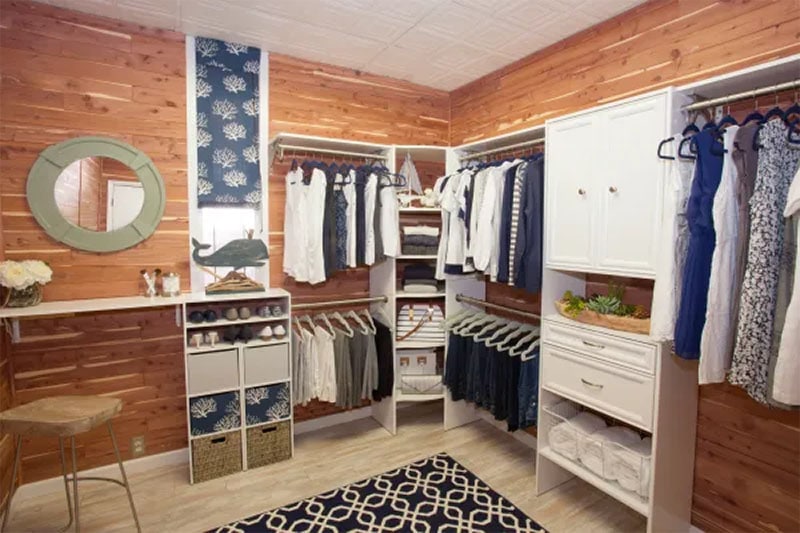 | | |
| --- | --- |
| Materials | Cedar planks |
| Tools | Miter saw, nailer, measuring tape, stud finder, glue |
| Skill Level | Beginner |
Cedar Safe is a company that provides all things cedar. In fact, Cedars Safe's cedar planks are the planks that many other plans on this list used to create their final closet. As a result, you can trust the Cedar Safe plan to be straightforward and effective.
The Cedar Safe closet provides thorough instructions—these instructions are actually the most explicit and lengthy of our roundup. If you are someone who likes to know as much information as possible about the plan, this is the one for you.
The plan begins by giving you an overview of the installation and ends by giving you tips for finishing the edges with molding. Hence, the plans cover everything you need to know to finalize this cedar closet liner.
---
5.

Southern Revivals Man Closet Makeover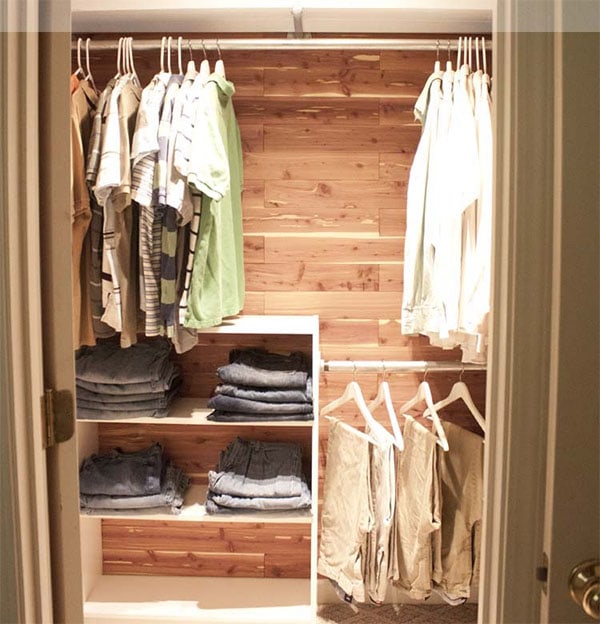 | | |
| --- | --- |
| Materials | Cedar planks, other lumber, pipes |
| Tools | Nail gun, drill |
| Skill Level | Intermediate |
If you want a cedar closet that has a manly touch, consider the Southern Revivals Man Closet Makeover. It transforms a messy closet into an ecstatically pleasing closet that prevents bugs from eating your clothes while enhancing the organization.
The cedar planks are used to line the wall, and this wall lining creates a manly appearance that also keeps your clothes safe. The instructions go on to help you install rods and cubbies so that you can store your extras.
The instructions aren't as thorough as some, but they provide enough information for you to get an idea of what is needed in order to accomplish the job.
---
6.

Cherished Bliss DIY Cedar Closet Makeover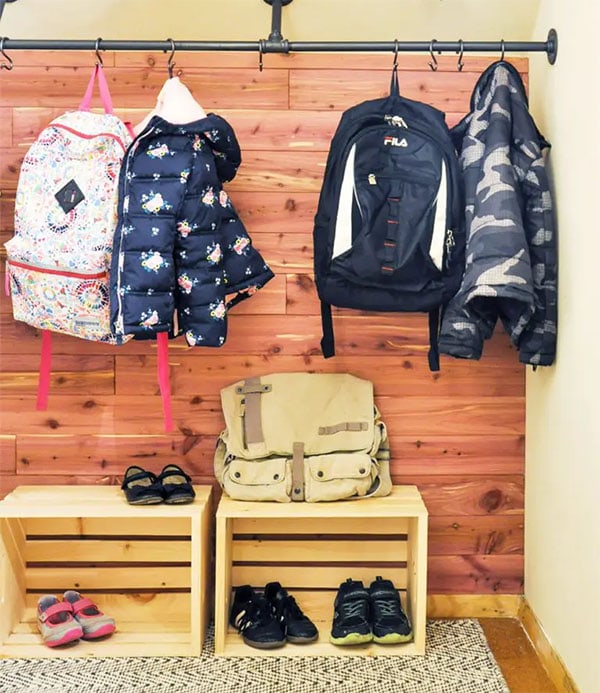 | | |
| --- | --- |
| Materials | Cedar planks, pipe |
| Tools | Nail gun, miter saw, level, pencil, tape measure, stud finder |
| Skill Level | Intermediate |
Cherished Bliss shows you how to transform a regular closet into a safe and organized locker room area for your children's backpacks and jackets. This closet is like a mud room in the entryway.
This plan fully explains everything you need to create an extensive locker room. Its instructions regarding the planning phase are thorough and incredibly helpful. There are also tips about creating a hanging area for backpacks and cubbies for shoes.
---
7.

French Country Cottage Closet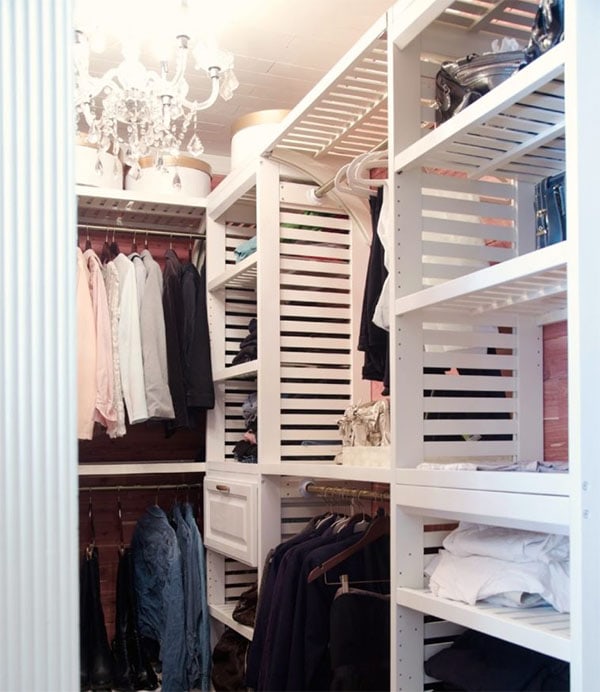 | | |
| --- | --- |
| Materials | Cedar planks, décor |
| Tools | No listed |
| Skill Level | Intermediate |
The French Country Cottage Closet doesn't go into specific details about lining a closet with cedar, Cedar Safe lining is used as the backdrop. This plan is more about designing an aesthetically pleasing closet that makes you excited to get ready in the morning.
Even though this article does not have explicit instructions about lining your closet with cedar, it can seriously inspire you to think about using the cedar both functionally and aesthetically. We recommend reading this article so that you can create a gorgeous closet perfect for your taste and style.
The article comes with a second part that goes into detail about matching the decor of your closet to the cedar planks. Be sure to read both articles for complete cedar closet inspiration!
See Also: 21 DIY Cedar Bench Plans You Can Make Today

Are Cedar Closets Worth It?
Because there are smaller and more affordable ways to deter bugs, you might be wondering if you can get away with using these options instead. Although you certainly can use mothballs and other materials, these materials are often toxic and can be a danger to your children and pets.
Not to mention, these materials do not smell good to humans, and they do not enhance the aesthetics of your closet. In contrast, cedar is safe to be around, attractive, wonderful to smell, and effective, making it the best way to protect and upgrade your closet today.
Needless to say, cedar closets are completely worth it. They protect your home against roaches, moths, and silverfish. All the while, they make your closet look expensive, luxurious, and attractive.

Conclusion
We hope that this article has helped you build a dream closet that is not only attractive and organized but protected from pests too. Good luck!
---
Feaured Image Credit: Piqsels