11 Closet Trends In 2023 – Design Ideas for a Modern Home
A closet's primary purpose is storage. It should enable you to make the most of every inch of space it has to offer while being easy to organize and sort as well as convenient to find the outfit you want for the day. No matter how much space you have, there are closet designs to make the most of the space as well as those that bring your room to life. Below are 11 closet designs and ideas that look set to take this year by storm.

Top 11 Closet Trends in 2023
1.

Vibrant Colors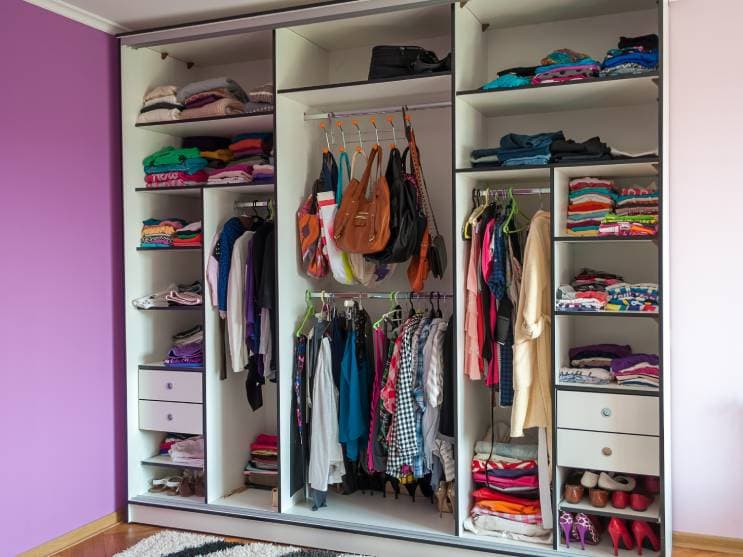 It isn't just the contents of your closet that can benefit from the use of vibrant colors. Add bright doors or, if you have a walk-in closet, add color inside the space itself. Your clothes might not benefit, but you will enjoy walking in and spending time in there. Because others won't see inside your closet too often, it is your personal haven, and it gives you the opportunity to choose any color or color combination you want. Also, vibrant colors aren't just popular with closet design, they are popular throughout the house.
---
2.

Internal Lights
There are plenty of ways you can get lights into your closets. LED strip lights are affordable, easy to put up, and they offer a flexibility that means they are ideal in closets of any size. They can be fitted to the ceiling, under shelves, and around mirrors. Pendant lights are still popular, or you can install small spotlights across the ceiling to bathe the entire area in lumens. Floor lighting is another great way to illuminate the inside of your closet.
---
3.

Dressing Table Closet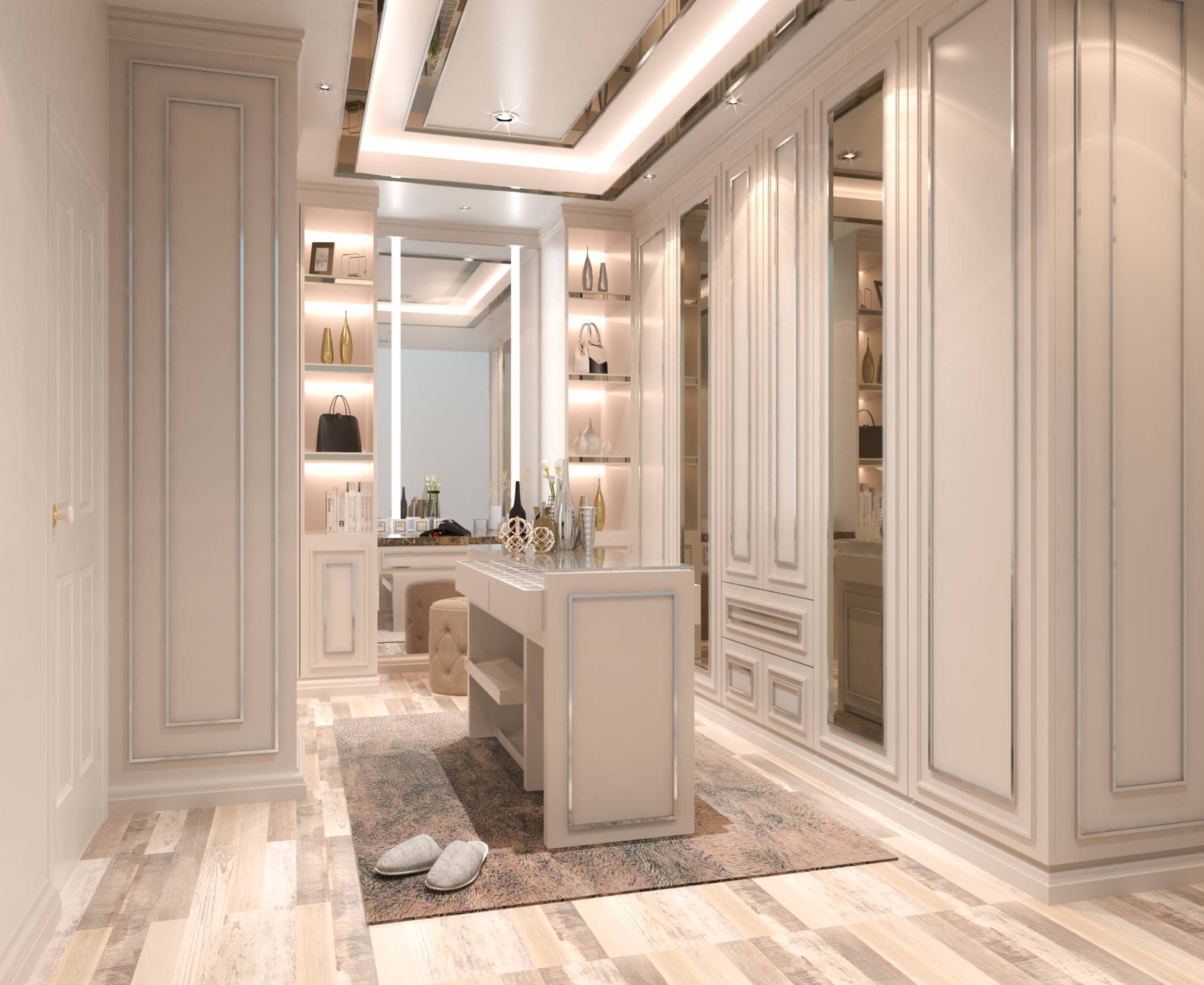 A dressing table is a convenient place to store accessories or to put items like makeup. It can take up a lot of room in a bedroom, though, and it makes sense to have the dressing table as close to your closet as possible. You can't get any closer than having the table inside the closet, although this does obviously require that you have a very large walk-in closet space, or a very small table.
---
4.

Open Closet
If you have an alcove or other nook in your bedroom that isn't necessarily large enough for a walk-in closet, but you really want the feeling of luxury that a walk-in brings, why not install an open closet. Best suited to those that organize their closet contents and don't just throw everything in a pile, it will feel like you have a dedicated room for your clothes but without taking up as much room. You also don't need to install any doors.
---
5.

Multipurpose Closets
A walk-in closet is a real luxury area, and once you have one, you may not want to leave. Rather than dedicating the entire closet space to clothing and accessories, turn it into a multipurpose space. You can add a dressing table, as above, but you can also add a chair and even a comfortable reading area or a makeup vanity.
---
6.

Natural Elements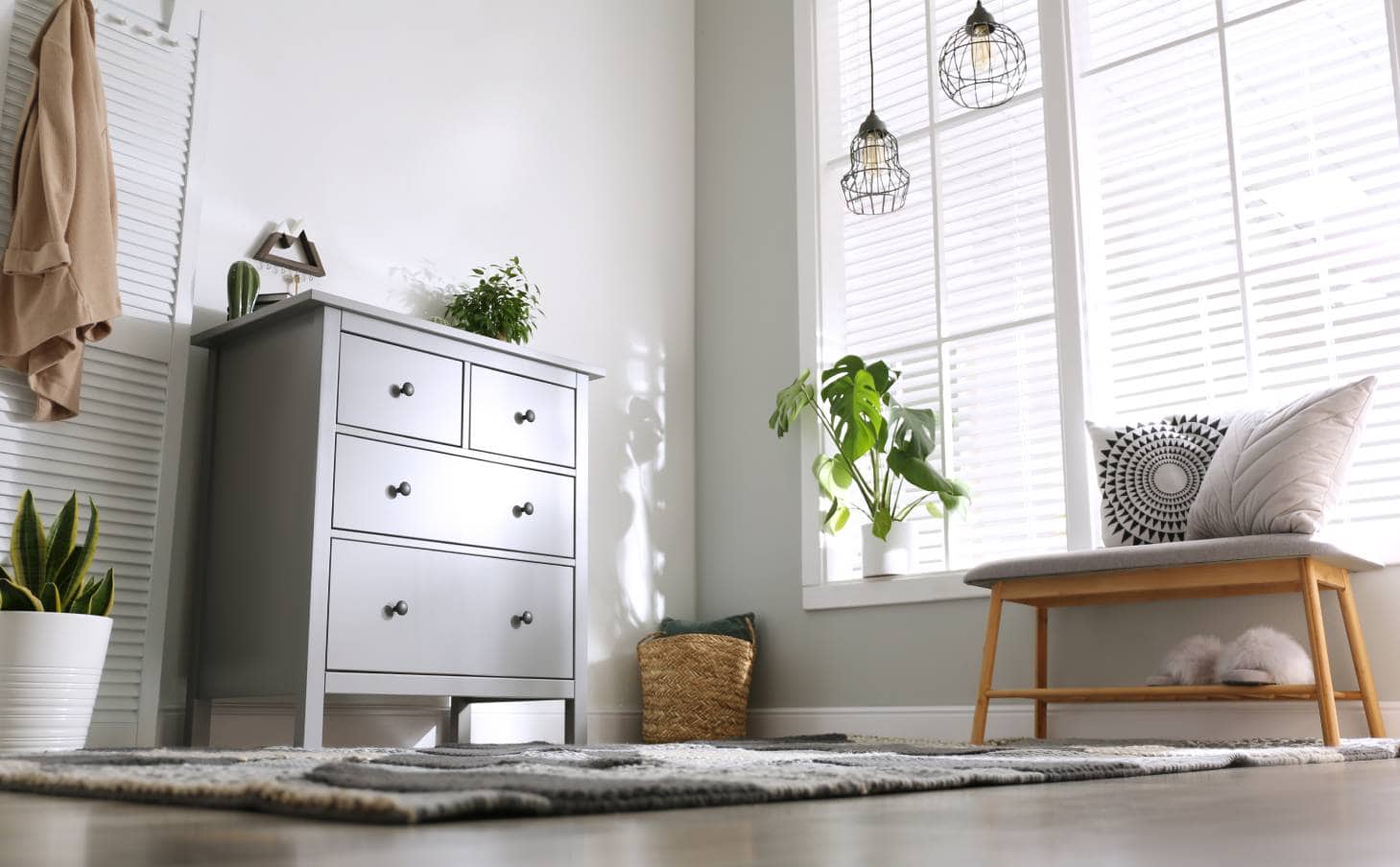 If you have natural light in your closet, you should make the most of it. As well as providing you with the best light possible to choose clothing and look your best, it also allows you to add plants and flowers. Natural elements and accessories are popular throughout home design, and this includes inside your closet. If you don't have natural light, you can choose plants that thrive in darker conditions or even opt for other natural elements like stone or wood.
---
7.

Natural Wood Doors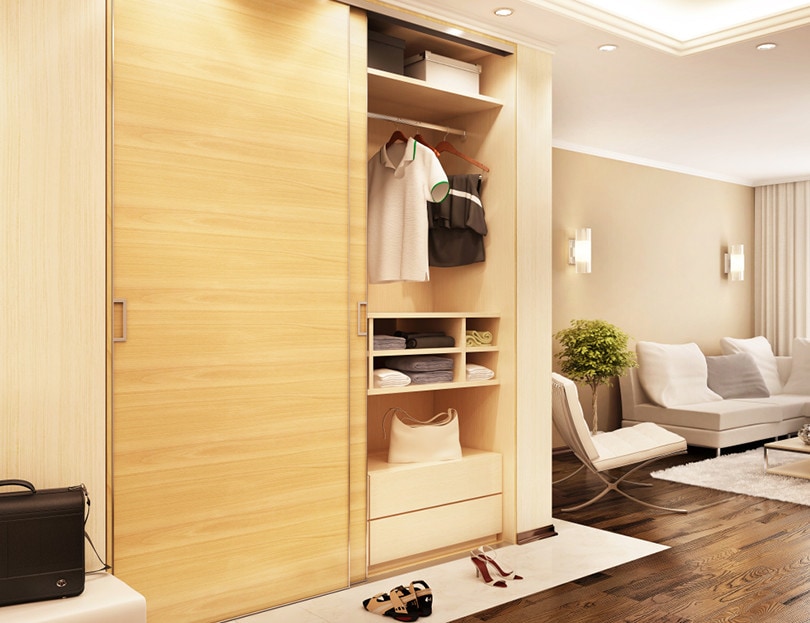 Natural wood is elegant and beautiful. It might not be the ideal choice for an ultra-modern living space, but it creates a warm and inviting environment within a closet. You can add a natural wood table or chair or opt for doors made from this stunning material. Of course, there are plenty of natural wood colors and styles, too, so you can find one to match your décor or your personal preferences.
---
8.

Pivoted Doors
Pivot doors are large and heavy. They make a real statement, and they tend to hang better than hinged doors because the weight doesn't pull the door down. They can also save you a few inches of space when the door is opened, compared to those that use a standard hinge design.
---
9.

Mirrored Doors
OK, mirror doors are not specific to this year, but they are still on trend. A mirrored door is convenient because it lets you check the outfit you choose and make sure you've accessorized well. It is standard practice to put the mirror on the outside of the door, which with a standard closet offers you the most space and it allows you to stand back and get a full-length look of yourself. If you have a walk-in closet, you could put the mirrors on the inside so you can shut yourself in, get ready, and make final alterations before re-emerging, ready to face the world.
---
10.

TVs And Technology
Modern TVs are lightweight, thin, and have virtually no discernible frame. This means that they can be hung just about anywhere we want them. They're found in bed bases, under kitchen units, and they can be stored behind closet doors and in the closet space. Alternatively, why not install one on the closet door to effectively hide the closet space behind or install one inside the closet so you've got something to watch while you pick an outfit. Other types of technology can be integrated into your closet, too. Why not put USB chargers in there to charge your phone, watch, and other wearables?
---
11.

Floor-To-Ceiling Storage
No matter how much space you start off with in a closet, you will always end up wanting more room. Start out with floor-to-ceiling storage and you can make the most of every bit of space you have. Add drawers, hangers, and additional cupboard space. Include a tie rack, add accessory storage, and incorporate an area for makeup storage. Just because it's a walk-in and you think there's plenty of room, don't ignore intelligent design.

Is A Walk-In Closet A Good Idea?
A walk-in closet is a great idea, as long as you have the room. A walk-in offers plenty of storage space and it should make it easier to store and sort your closet contents so that it will be easier to find what you need. If space is tight, you can have an open walk-in closet which would enable you to use an alcove or other space without having to sacrifice the entire area as a closet.
Conclusion
Walk-in closets are still popular, if you have room, and mirrored doors will always be on-trend because they're not only convenient, but can also help make a room look bigger. Add lighting to your closet, use vibrant colors, and always ensure that the closet fulfills its purpose if you want to get the greatest benefit from it.
---
Featured Image Credit: Irainero, Pixabay