10 DIY Cricut Wood Projects You Can Build Today (With Pictures)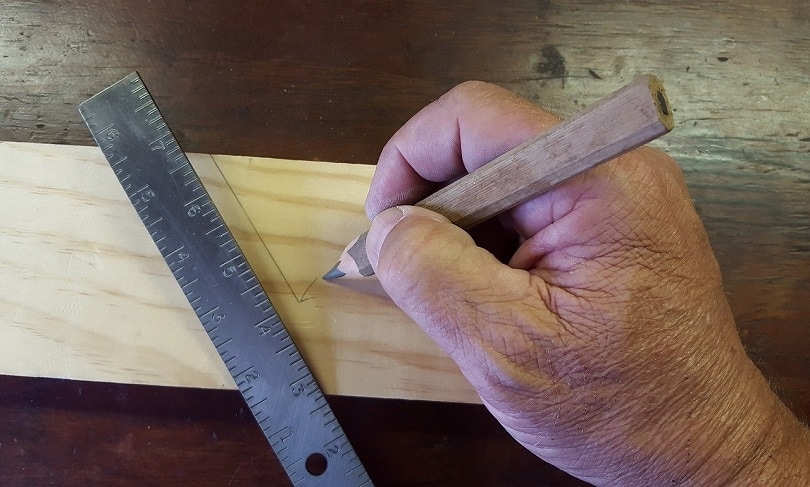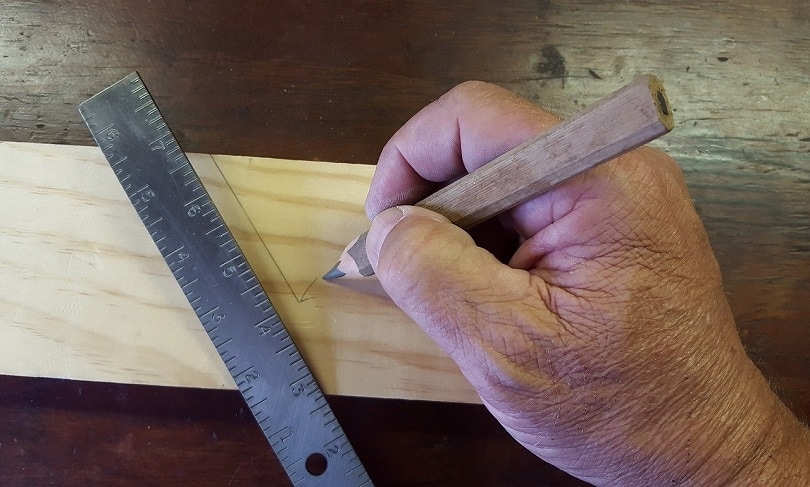 The Cricut Maker is a great piece of innovation that enables you to create different projects using different types of materials. In particular, wood is an exciting material to work with. It gives a natural touch to almost any project. And you can combine it with other materials to create stunning mixed media projects. Here are several wood DIY projects that you can kick start the year with.
So, if you are ready to learn how to make Cricut maker wood projects, read on!

The 10 DIY Cricut Wood Projects
1.

Farmhouse Sign
This farmhouse wood sign is eye-catching and can be customized for any season, whether winter or summer. The sign is cut from basswood with a Cricut Maker and fitted on a blank sign using wood glue. You can either make the sign or buy one in case you have no access to woodworking tools.
---
2.

Wood Puzzle
If you have kids living around the house, you can keep them entertained with this DIY wood puzzle. With the Cricut Maker allowing you to customize your own puzzle, the ideas are unlimited. That makes it the perfect gift for any occasion.
---
3.

Wood Sign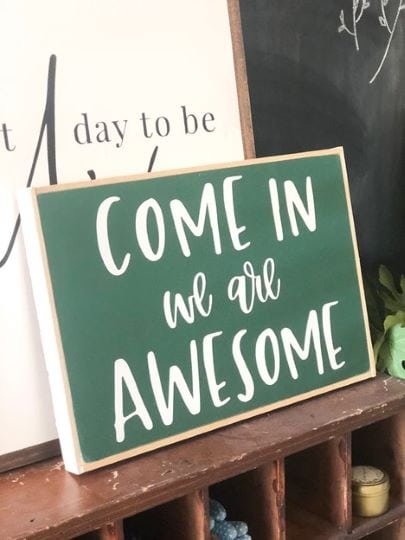 With just a little effort, you can make your own unique wood sign project just like this one. All you need is paint, vinyl, and a few minutes of your time. You can customize your own wood sign by varying the color or the message.
---
4.

Wood Earrings
These beautiful leaf-shaped earrings are cut from wood veneers with a Cricut Explore or Cricut Maker. You can make them in any design you want, including maple leaf, walnut leaf, or cherry leaf. It is the perfect gift for anyone who loves nature.
---
5.

Wooden Tree Ornaments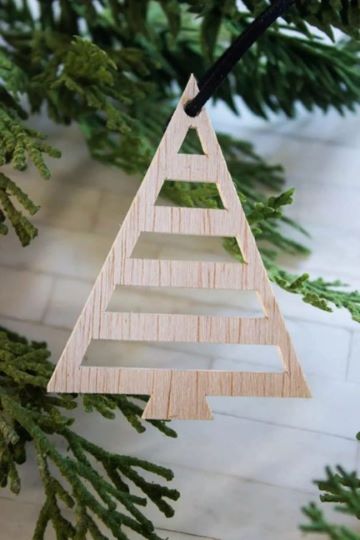 You can make decorative wood pieces such as these for your rooms. And the ideas are limitless! Whether it's a simple holiday project or a permanent decorative for all seasons, you can never go wrong with these beautiful wood ornaments.
---
6.

Globe Art
Are you just as fascinated with globes? Check out this gorgeous globe wall art right here. You can hang it on the wall, and it will easily blend in and complement the look of the room. Feel free to customize the design however you please. A little color could help spice things up.
---
7.

Christmas Ornament
This gorgeous looking Christmas letter ornament could be hanging on your tree. Thanks to the Cricut Maker, you can only need a few minutes to design and cut unique letters. You can also spice things up by painting the top, bottom, and sides of the ornament. Only make sure to use light paint.
---
8.

Floating 3D Letters
These 3D floating letters could have a wide variety of applications. They can work as a name sign or as a decorative piece for your house. The options here are endless. You can make any letters and phrases you like. And you can mix and match the colors as you see fit.
---
9.

Natural Wood Veneer
You can use veneers to create any object of your choosing. These natural, ultra-slim, smooth sheets can be molded into different objects, including lampshades, gift boxes, or home décor. Their natural color and grain are bound to stand out in whatever object you build.
---
10.

Cat on a Moon
Simple, clever, and eye-catching—that's Cat on a Moon. Depending on the size, this object can serve a variety of purposes. You can use it as decoration on the wall or embellishment on your key holder. But your project doesn't need to be as basic. You can decorate the ornament with stripes and patterns as you see fit.

Tips When Working With Wood
Use a sealer to protect your wood from any damage
Ensure the surface of the wood is flat before applying vinyl
Make sure to wet the wood with a damp cloth before applying wood glue
Match the stain color on your wood with existing colors in the room
Clean off the wood with a wire brush in case you're using pallet wood
Now that you have browsed through our list of ideas for how to build Cricut Maker wood projects, it's time to put things into action. Thanks to the Cricut Maker, you can now create beautiful wood projects, from simple decorative ornaments to elaborate mixed media projects. Hopefully, the ideas above will get your creative juices flowing and inspire you to create the same or similar projects.
---
Featured Image Credit: azboomer, Pixabay