16 DIY Miter Saw Stand Plans You Can Build Today (with Pictures)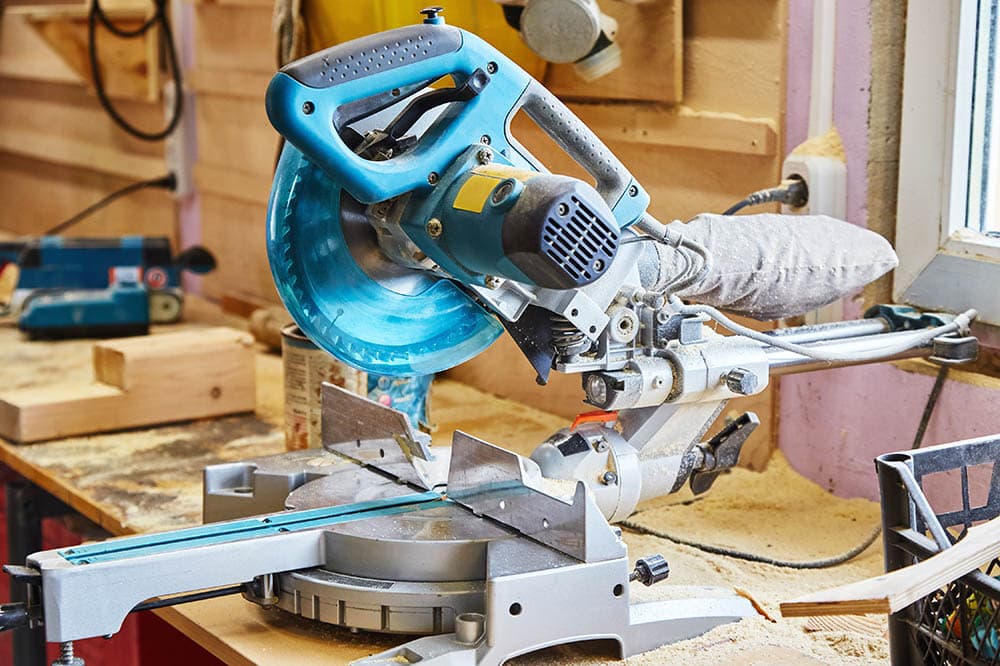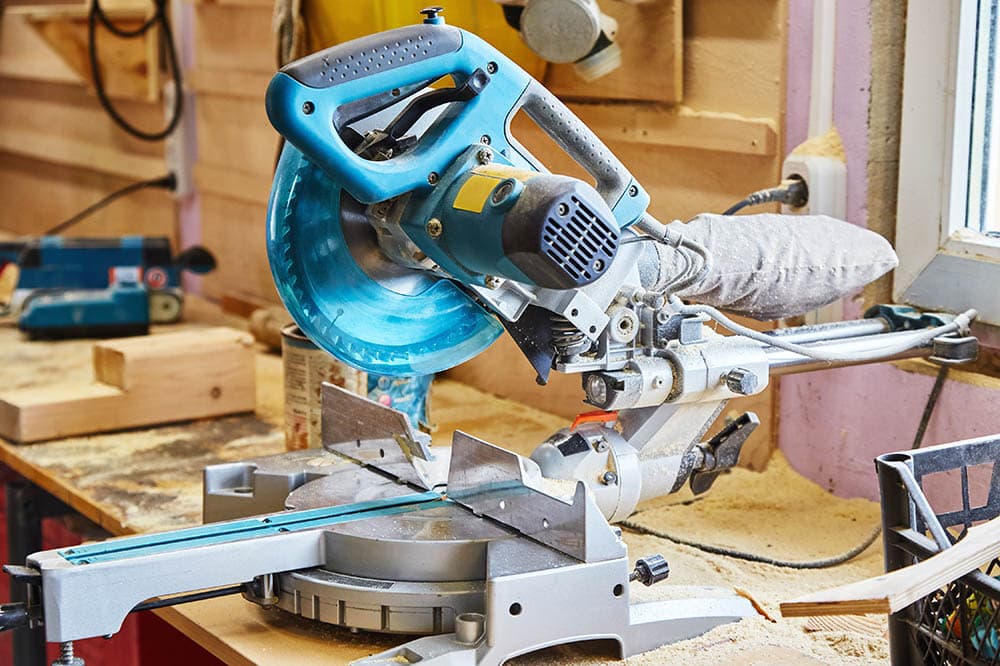 One key to getting the most from your miter saw is making sure that it's anchored to a stable surface so that you can get great cuts every time. You can go out and spend a lot of money on a stand, but you're really selling yourself short if you do. If you've invested in a miter saw, you're into woodworking and have the tools and skills to make your own stand.
We looked at a range of DIY stands. Some are complicated, some are simple. Some are static and some are mobile. You might even decide after looking at these that you want to design your own.

The 16 DIY Miter Stand Plans:
1.

Ultimate tool stand plan by Christopher Merrill
This ultimate tool stand from Christopher Merrill is less a miter saw stand and more like a Swiss army knife for tools. It offers a great deal of versatility, allowing you to move from one kind of cutting to another without leaving the workbench.
---
2.

Folding miter saw stand plan by Wilker Do's
Miter saws can take up a lot of room, which means that one thing you can add to make your DIY project stand out is portability. This folding miter saw stand by Wilker Do is a great way to make your DIY project mobile.
---
3.

Barbecue cart miter saw stand plan from Popular Mechanics
Converting an old barbecue cart to a miter saw stand is a great way to not only get yourself a mobile tool platform, but also to do something with that old piece of cooking equipment you have sitting around. This works with just about any cart. It's also got built-in platforms to help you set up cuts.
---
4.

Miter saw cart plan from Ana White
This miter saw cart from Ana White has two great features. It has wheels for mobility and its tables fold down for easy storage. It also has a simple construction, which means that it's both easy and cheap to build. In other words, it's a great DIY project.
---
5.

Mobile miter saw stand plan from Pursuit of Handyness
For the real DIY enthusiasts among you, this mobile miter saw stand from Pursuit of Handyness offers a big challenge. But that challenge pays off with little extras like tool holders and a precise design that gives you a nice flat cutting surface.
---
6.

Mobile chop saw stand plan from Lumber Jocks
The instructions for this chop saw stand from Lumberjocks isn't really detailed, so this might not be the best option for a beginning woodworking enthusiast. But if you've got the skills to pull it off, this one will reward you with storage and cutting space plus mobility. It also has wheels so you can take it on the go.
---
7.

Dual tool station plan from Shop Notes
Double your pleasure with this dual tool station from Shop Notes. It's perfect for those times when you hit your woodworking zone and need to move from one tool to another, but don't want to break your stride doing it. It's also got storage for hand tools, maintenance items, and accessories.
---
8.

Folding miter saw stand plan from Fix This Build That
This folding miter saw stand plan from Fix This Build That comes with wheels for great mobility. You can fold it up for easy storage. Plus, it's got space for tools and accessories and even things to help you clean away the sawdust that accumulates with use.
---
9.

Compound miter saw station plan from Wood Central
There are two things this compound miter saw stand from Wood Central has going for it. It has nice, long cutting tables so that you can work on long pieces of plywood and molding. It's also got a lot of storage for tools and accessories. This sets it apart from some of the other plans we've looked at.
---
10.

Mobile miter saw stand plan from Wood Archivist
This mobile miter saw table is built like a tank. It's big, bulky, and offers great stability for the saw. It's also got a lot of cabinets and drawers to store tools and accessories so you don't have to hunt them down. It might be a bit too much for a stand, but that, of course, is a matter of personal taste.
---
11.

DIY miter saw bench plan from Home Depot
Unlike other miter saw bench plans, this one from Home Depot is wide open under the cutting table. It also has decent storage space and allows you the option to hang accessories on the outside of the bench. Wheels on the bottom give it mobility. The downside is that it's also pretty big.
---
12.

Ultimate miter saw stand plan from Popular Woodworking
Mobile and with lots of storage and great features, this DIY miter saw stand from Popular Woodworking is a great way to maximize what you get from your miter saw. It's big, so you're going to need space to store it. If you frequently use your miter saw though, that probably won't be a big deal.
---
13.

Barbecue cart miter saw stand plan from Woodworking Online
This great upcycling project from Woodworking Online is another example of repurposing a barbecue grill cart into a miter saw stand. The bottom shelf, which holds the legs together for stability, offers a place to put scrap wood.
---
14.

Ultimate miter saw stand plan from Wood Archivist
Woodworking enthusiasts who like to build just for the sake of building will like this miter saw stand plan from Wood Archivist. This one offers numerous building challenges. Of course, if you just want to get your miter saw up and running, it might be a bit much.
---
15.

Miter saw table from Family Handyman
Big and clunky, this is the kind of miter saw table from Family Handyman that you set up at a worksite and then leave in place on a couple of sturdy sawhorses. It's long and comes with storage compartments, so it's got a lot of utility. It's just that you might not find much enjoyment in moving it around.
---
16.

Miter saw stand plan from Chief's Shop
This is a really basic miter saw stand plan from Chief's Shop. Built primarily of basic materials and hardware, it's inexpensive and fast, but without a lot of bells and whistles. It's simple enough for those with undeveloped woodworking skills to tackle. It might also be a good choice for people who need less in a saw stand.
---
Featured Image Credit: maksimee, Shutterstock