10 DIY Planter Bench Plans You Can Build Today (With Pictures)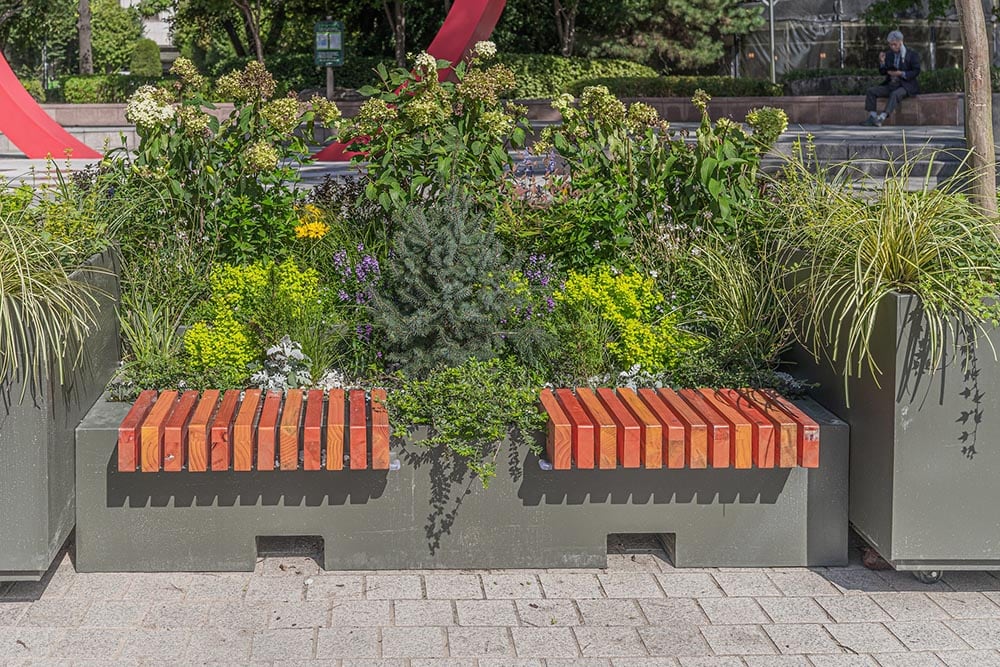 The planter bench is an attractive and useful way to spruce up your yard. You can often purchase them from your local furniture store, but they can often be quite expensive since they are so large. Luckily, if you have some basic woodworking skills and spare time, you can build one without much effort or expensive supplies. If you want to try your hand at a DIY planter bench, you've come to the right place. We will list all of the plans we can find to help give you some ideas and get you started building something great.

The Top 10 DIY Planter Bench Plans
1.

The Planter Bench by Construct 101
The Planter Bench from Construct 101 is a great example of what you can build if you have spare wood and a saw. While this bench looks complex, it doesn't require much in the way of skill or materials. Wood, stain, glue, and polyurethane, along with a saw, hammer, and a few other minor tools, is all that you will need.
---
2.

DIY Planter Bench Box by Shanty-2-Chic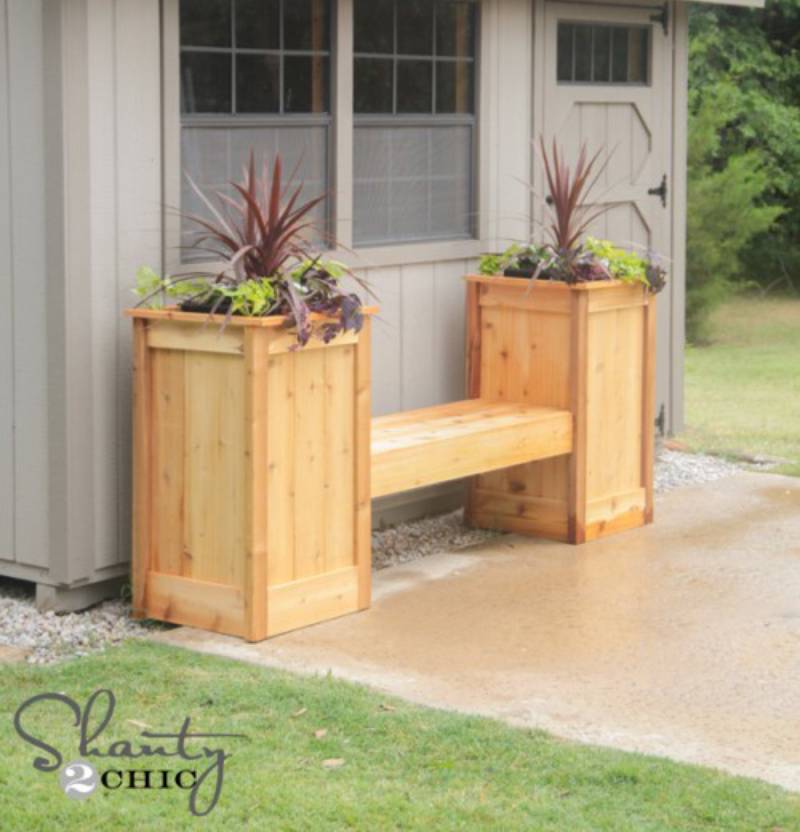 The DIY Planter Bench from Shanty-2-Chic is a great project resulting in an attractive planter bench. This free plan comes with easy-to-follow instructions, and every detail has a clear explanation. It requires lumber, clamps, glue, screwdrivers, and more, and most people complete it in a few days.
---
3.

Porch Planter Bench by 100 Things 2 Do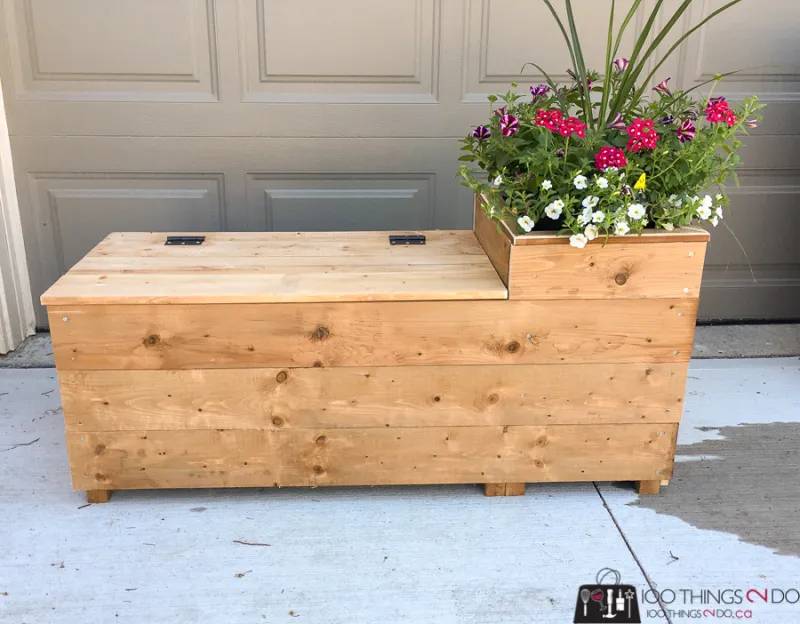 The Porch Planter Bench from 100 Things 2 Do is a fun plan that leaves you with a large toy box-style storage area below the seat. It's not difficult to build and only requires lumber, screws, hinges, lid supports, and a few more items. Production time should only take a few days and results in a durable planter bench.
---
4.

  Corner Planter Bench by Pentagon Play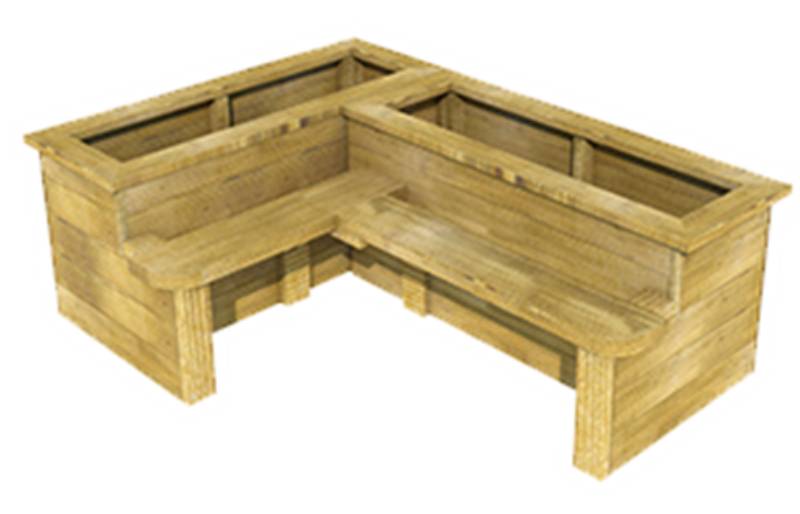 The Corner Planter Bench compresses the plan to produce a planter bench that sacrifices some sitting room for more planting area. This bench is not that difficult to create and doesn't need too many items besides lumber and glue.
---
5.

  Outdoor Planter Steps or Bench by Ana White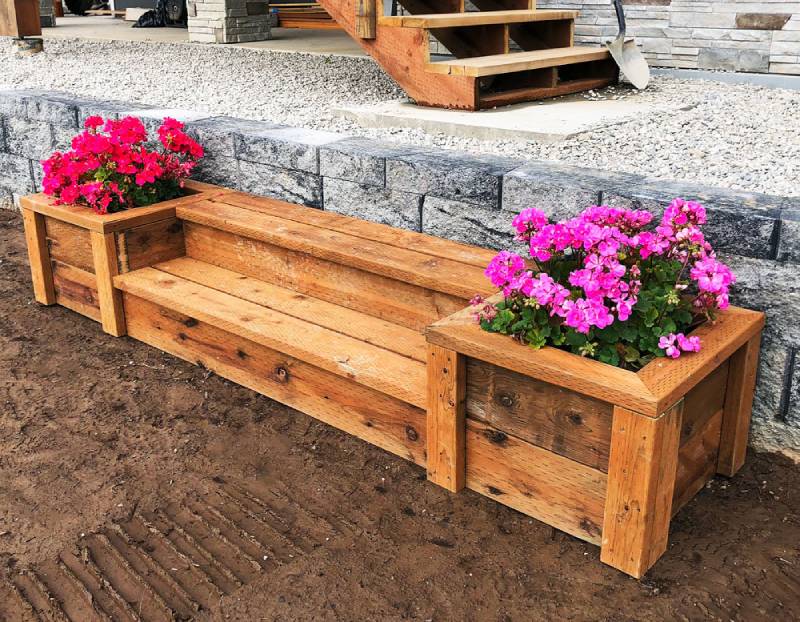 The Outdoor Planter Steps or Bench from Ana White is multifunctional that, as the name suggests, leaves you with both a small set of stairs and a bench.  It also provides you with two large planting areas for your favorite plants.
---
6.

English Garden Bench by The Energy Library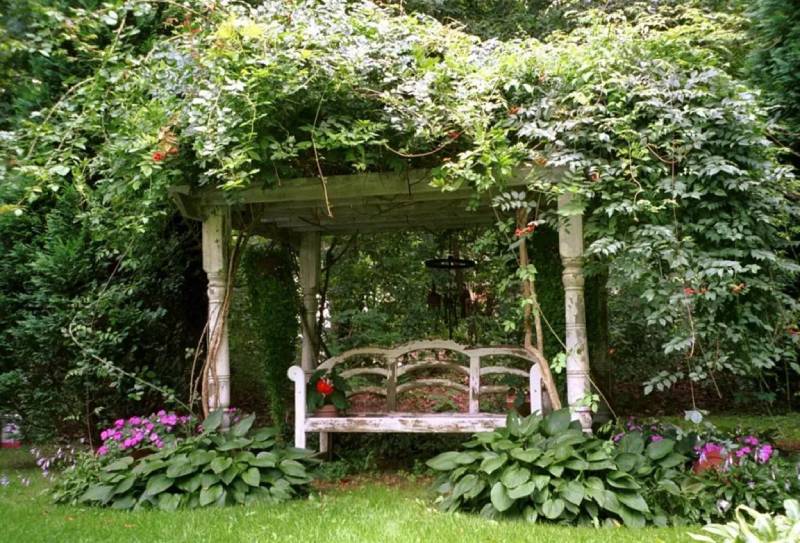 The English Garden Bench from The Energy Library is another advanced plan that results in an attractive bench. It has large planters on either side for your garden and ventilation for additional comfort.
---
7.

DIY Planter Bench by My Outdoor Plans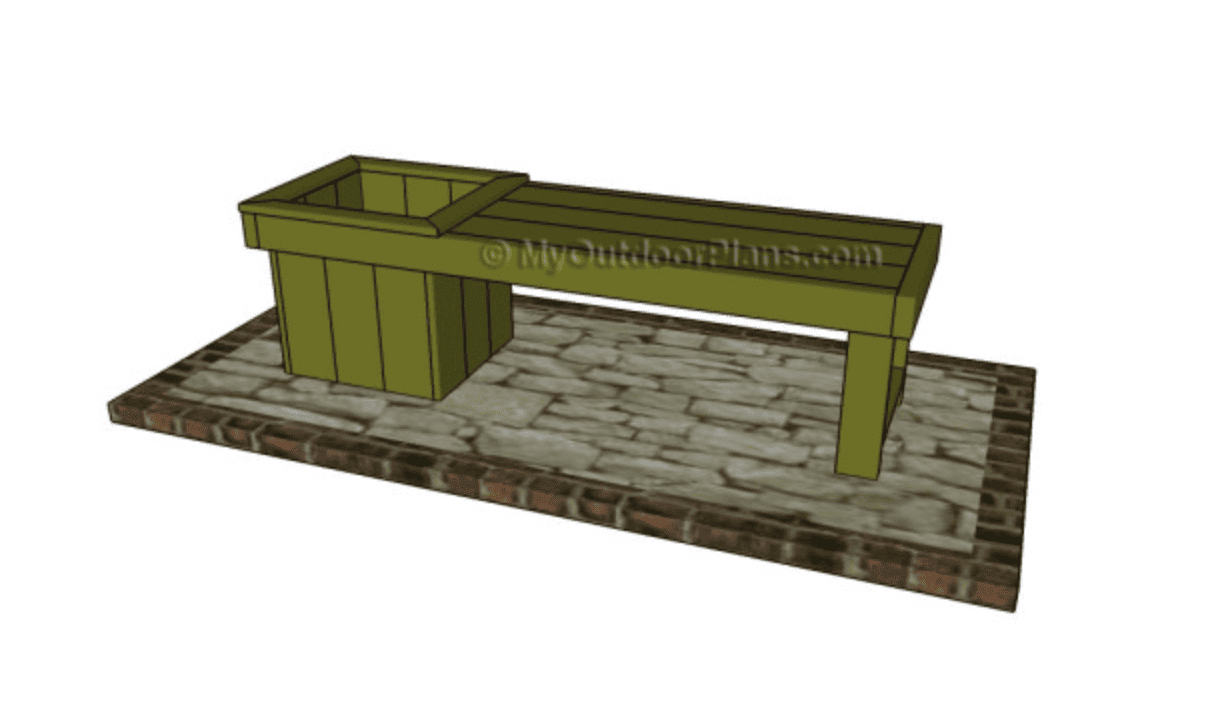 Do you want to show off your green thumb and woodworking skills in one breath? Here is the perfect project for you. This planter bench plan by My Outdoor Plans is incredibly easy to make using the detailed instructions listed here. Make sure you use stain to protect the wood from weather elements and decay.
---
8.

DIY Cedar Bench with Planters by Britney Stager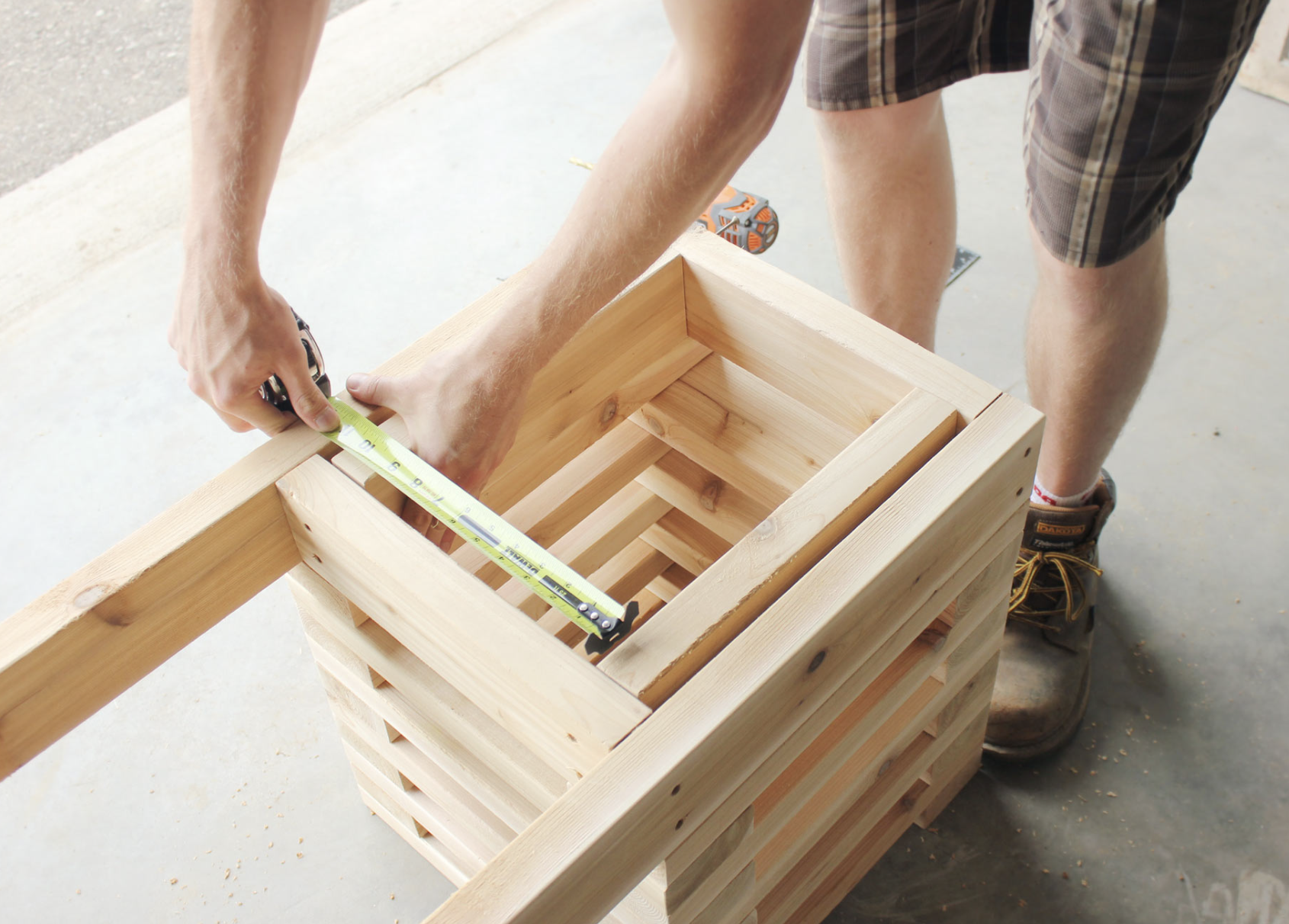 Next is a DIY bench planter design that can add a dramatic flair to your yard. If you want to create an outdoor sanctuary where you can rest and enjoy nature, this project would be perfect for your home. Click here for detailed steps to better the odds of your planter bench coming out perfectly.
---
9.

Planter Box Bench Seat by Pinspired to DIY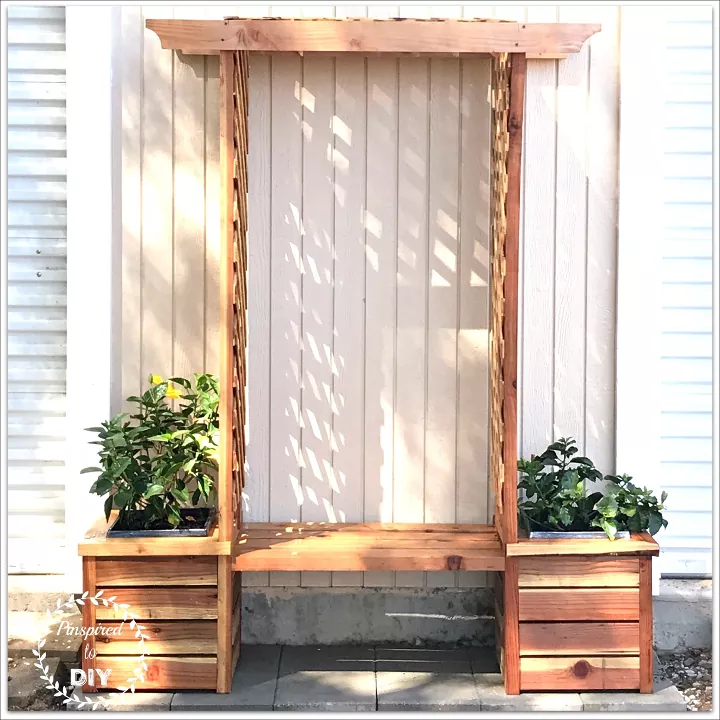 Building this unique planter box bench seat is one of the most rewarding projects you can tackle this year. Your labor of love will afford you a stunning addition to your home that will last for decades. Pinspired to DIY has offered easy-to-follow instructions and step-by-step pictures to make your work a breeze.
---
10.

DIY Planter Bench by The Owner Builder Network
The Owner Builder Network has numerous fantastic DIY projects for beginners and avid woodworkers. Although this is not the easiest or cheapest project on our list, it's perfect for folks wanting to give their outdoors a facelift and display more of their leafy friends. If you are up for the challenge, here is a detailed guide with a complete list of the necessary tools and materials.

Summary
As you can see, there are quite a few plans available that you can use to build or to get inspiration. Most of the projects on this list are fairly similar. Only a few deviate from the standard design, so you can start simple and tackle more complex tasks later without producing low-quality benches initially.
Looking for more DIY projects for the backyard? Try:
---
Featured Image Credit: kasiaczernik, Pixabay