10 DIY Raised Planter Box Plans You Can Build Today (With Pictures)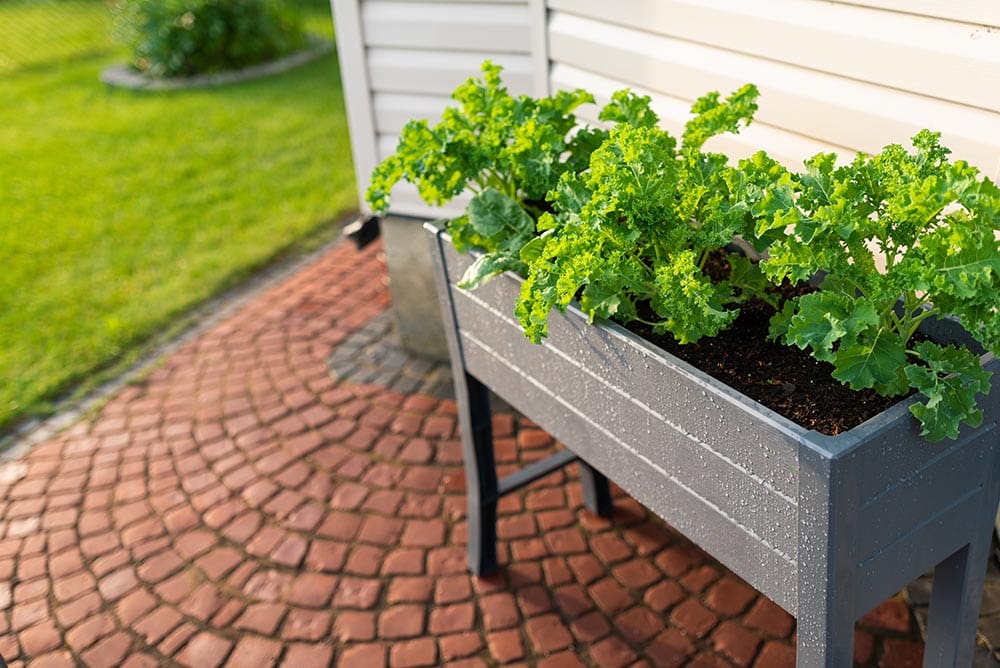 Raised planter boxes are the best of two worlds. They provide you with the room necessary to grow your own veggies, flowers, and other plants, and they are often much easier to take care of than planting a garden directly in the ground. Plus, they're more accessible for those who can't bend over that well.
In this article, we collected easy DIY elevated planter box plans that can get you planting quickly.

The Top 10 DIY Raised Planter Box Plans
1.

Simple Raised Planter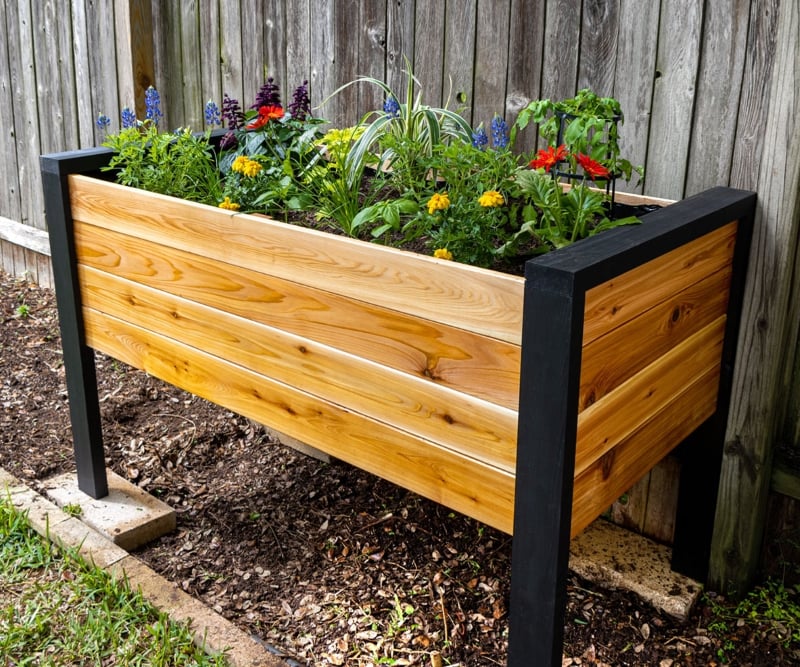 This simple raised planter box is easy to make and looks quite nice. You can make a cedar elevated planter box with this plan too, which will help the crafted box last even longer.
This box is both stylish and modern. It doesn't require many steps or materials. You'll only need simple materials, like cedar, paint, exterior screws, and wood glue.
However, you do need quite a few different tools to get everything fitted together properly. Therefore, this option may not be best if you don't have a miter saw sitting in your garage.
---
2.

Cheap, Multi-Tiered Box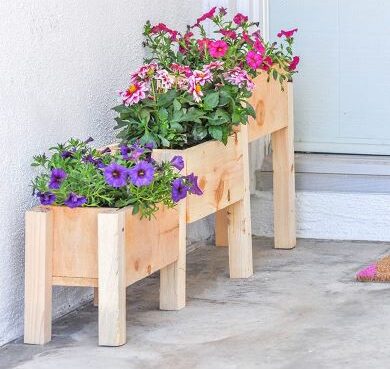 This tiered box by Anika's DIY Life looks nice and is inexpensive. In fact, the plan advertises that you can purchase all the lumber for under $10. If you have DIY experience, building it should not take long.
Of course, this box isn't the best-looking one out there. It only uses wood, though, which may make it more accessible to those with few materials on hand.
All you need is the appropriate materials, wood glue, and finishing nails. Tools are also needed, including a miter saw. However, far fewer tools are needed than in some other plans.
---
3.

Wooden Raised Bed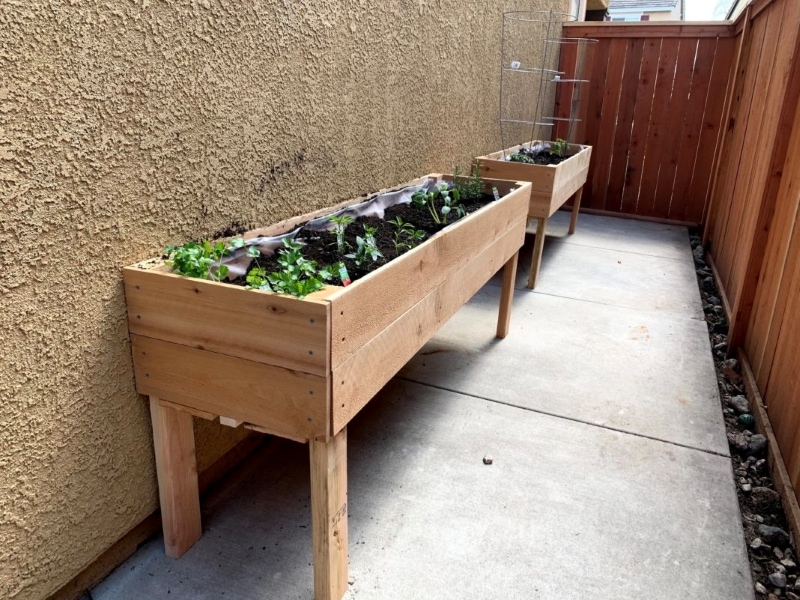 This box by Carefully Clever is completely made out of wood. This feature makes it easy to make, but the lack of any accents doesn't make it look the best. It is quite simple, though, so it may be suitable for those with a little DIY experience.
You'll need the appropriate length of wood, preferably cedar if you want the boxes to hold up to the outdoor elements. Screws and wood glue are necessary.
A few tools are necessary too. For instance, you'll need a circular saw and a nail gun to finish the plan.
---
4.

Planter with Trellis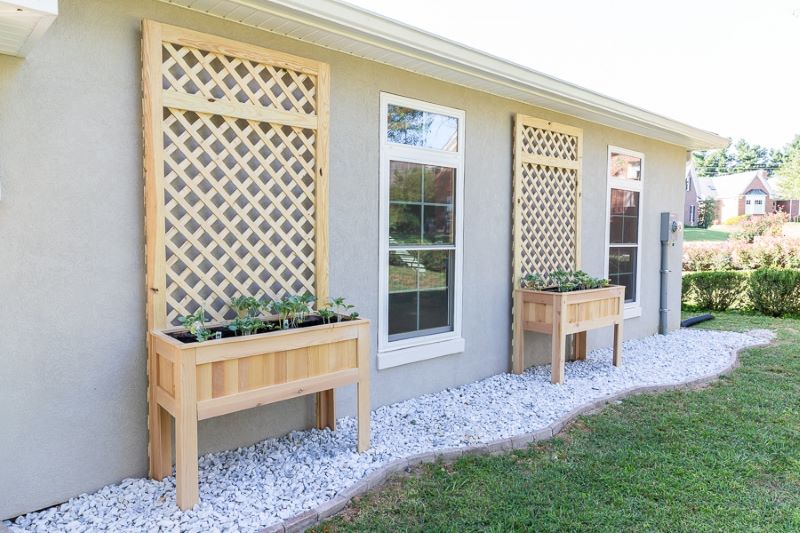 If you're planting something that needs a trellis, this box by Jen Woodhouse is probably your best option. The trellis is built right into the box, so vine plants can easily find the support that they need.
This box is somewhat more expensive than some other options, mostly because it requires various materials. However, this is to be expected because it has a trellis.
That said, these boxes do look extremely nice once you're done. They make great accent pieces for outdoor entertainment areas.
---
5.

Counter-Height Garden Box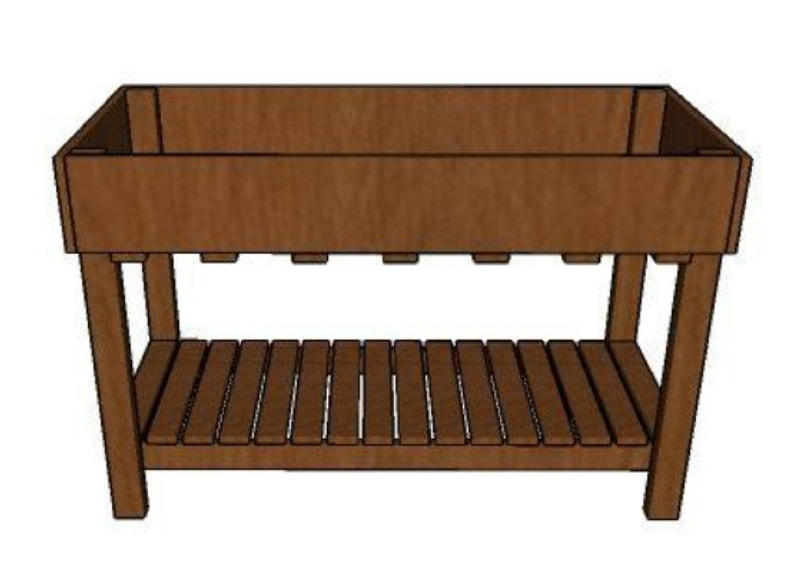 For those with lumbar problems, the height of the box matters substantially. This box by My Outdoor Plans is designed to be counter-height, which should be perfect for those who can't do any bending.
The plans themselves are straightforward. All you'll need is lumber, various screws, and wood glue. Paint or stain is recommended to spruce the box up a bit once you've completed it.
---
6.

Basic Elevated Planter Box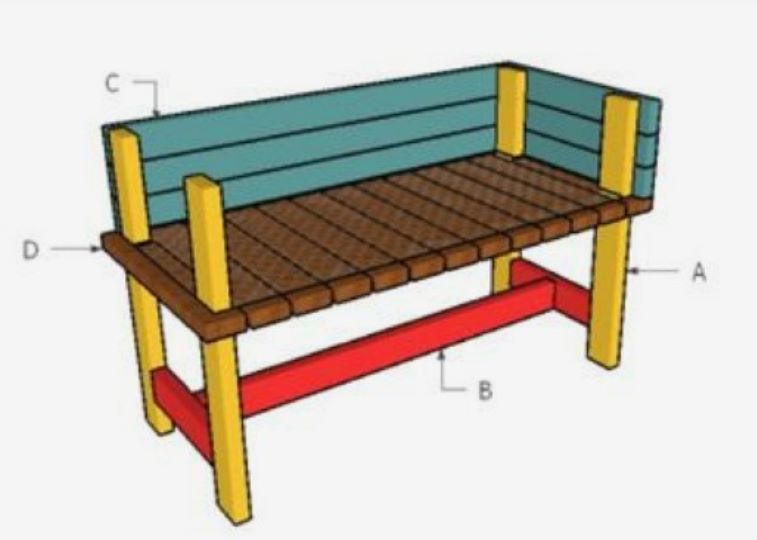 This next planter box by My Outdoor Plans is incredibly simple. This plan is easy to follow and the result is quite sturdy. It also doesn't cost that much to make. This box is made out of 2x4s, which are readily available and easy to work with.
Of course, you need basic building materials. Screws, nails, and wood glue are all required. You don't need many tools, fortunately.
---
7.

Tall Outdoor Planter Box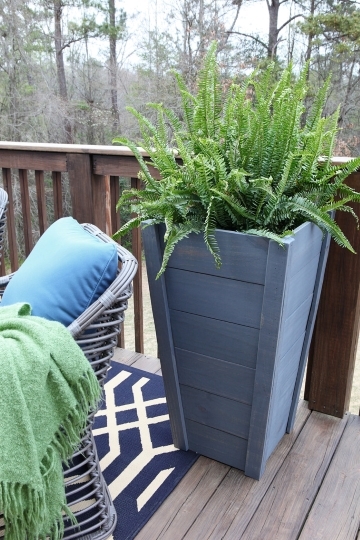 If you're looking for something more aesthetically pleasing, this box by Bower Power is absolutely a solid option. It only costs about $20 to make, which puts it on the lower end of the cost spectrum. This box is a bit complicated to build, however. It isn't something that you can just "throw together."
You need a variety of tools to build this plan, and it helps if you have DIY experience as well. However, for the most part, this planter box is quite simple.
---
8.

Cedar Planter
This snap-together cedar planter box is perfect for new DIYers. It is also designed to be fairly aesthetically pleasing. It is crafted out of cedar, though you could swap that out for any other appropriate wood.
You will need special parts for this planter, such as various SnapFences posts and rails. However, this makes it extremely easy for those without many tools to assemble the planter.
---
9.

Short Raised Planter Box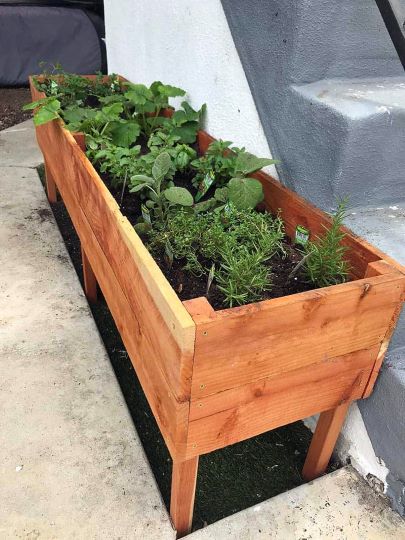 While this short raised planter box by Charles & Hudson is technically raised, it is quite short. We found it to be a good option for children or those who don't want super tall boxes. Building it is simple and basically what you would expect. You'll need a variety of tools to build this box, but nothing out of the ordinary.
You will need a saw to cut the boards to length, though.
For the most part, this plan is straightforward. You're just cutting and assembling pieces of wood into a rectangle.
---
10.

Pine Raised Planted Box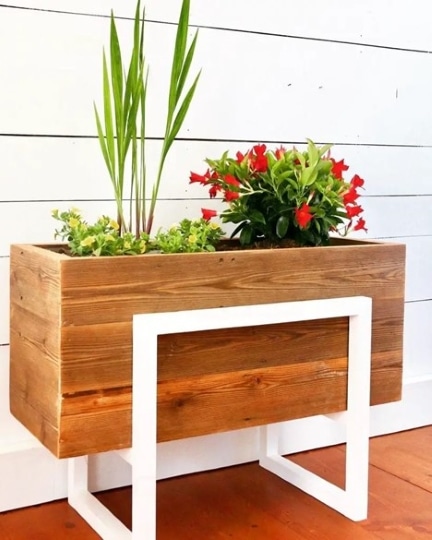 This box by The Creatives Hour is made out of pine. Pine stands up well to outdoor elements and has a bit of a different look to it. Of course, you could change the wood out with another option that you prefer.
This box is quite aesthetically pleasing. It is basically a regular planter box with a stand, which makes it attract attention. It is fairly small, though, making it more for show than anything.

Final Thoughts
Elevated planters are a solid way to add extra curb appeal to your home and a practical way to increase your gardening capacity without needing to kneel in the dirt.
The plans on this list range from extremely practical planters to difficult-to-make, eye-catching pieces. You can choose which plan matches best with your needs and abilities. If you want something with a bit more aesthetic, you'll likely need to put a bit more work into it.
Most of these planters use cedar of some sort, as this wood stands up well in the outdoor elements. However, you can easily switch it out with a different wood in most plans.
Don't be afraid to change the materials slightly to make the box yours!
---
Featured Image Credit: Arjuna Kodisinghe, Shutterstock