22 Free DIY Router Table Plans You Can Build Today (with Pictures)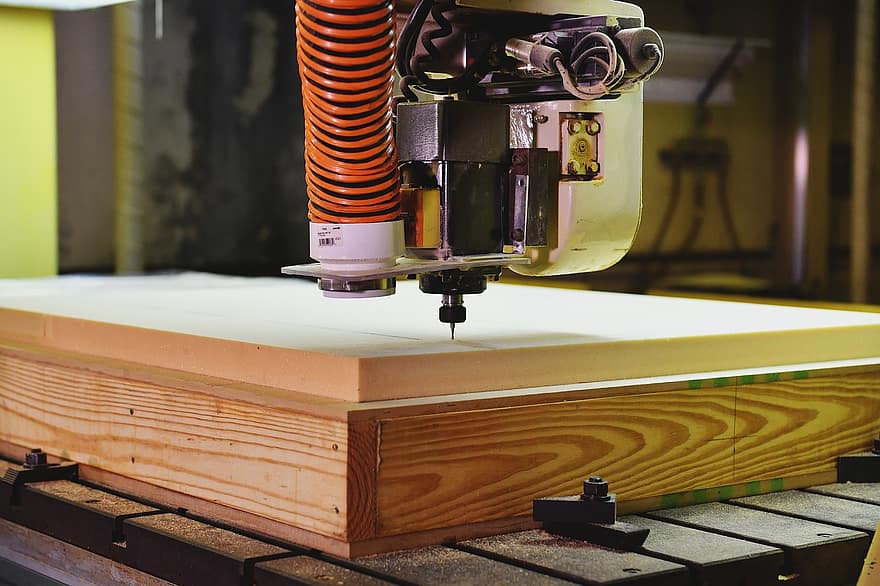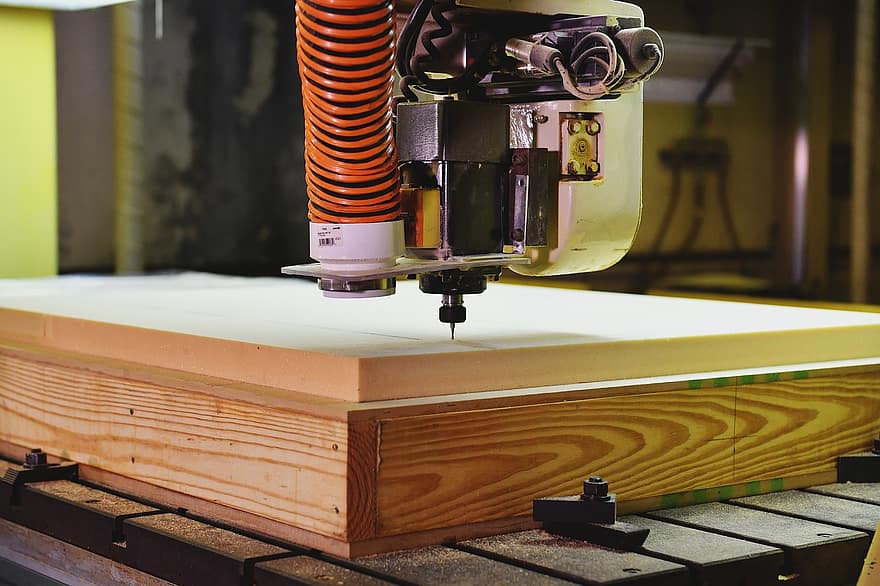 Most woodworking projects require some degree of precision. You can get by with subpar measurements for some things, but if you're building something placed prominently in your home — especially something that might affect its value — you'll want to get it right so it looks and fits together snugly.
We went out and found some plans for DIY enthusiasts that will teach how to build a router table to suit their style. Routers are used commonly in building cabinets, and you don't want uneven or loose cabinets. One way to avoid that is attaching your router to a fixed surface for stability. We've included a number of different plans for people with different needs and tastes. There are ones that are easy to set up, ones that are portable and ones with different and novel ways to dispose of waste. The only things all of them have in common is that you can build them in your home and that they'll help make your woodworking projects better.

The 22 DIY Router Table Plans
1.

DIY router table plan from Instructables
The best DIY projects are ones that let you use simple things to achieve complex ends. That's what this table does, it allows you to get precision results with your router with just a handful of materials and hardware. You can even deal with sawdust, a constant problem with these sorts of tools.
Instructables has a copy of these plans. The plans are laid out in photos, so if you learn best from images this one will be particularly attractive.
---
2.

Patrick's router table plan from Ana White
This is less a table and more like a complete router system. It comes with the benchtop to do the actual work, but with plenty of space for storage of parts and even wood. Plus, it's got a place to coil up the power cord when you're done. You can roll this out to where you need to work and then put it away just as simply. It's less a portable router table and more like a mobile workbench.
Although this is Patrick's router table, it's at ana-white.com. The instructions are complex, clear and provide plenty of photos so that you not only know how to make it but what it ought to look like.
---
3.

American Woodworker router table plan from Popular Woodworking
One great thing about building your router table is that you can get all the functionality of one you buy at the store but at a greatly reduced price. That means saving a lot of money while building something that you can show off to your friends as a demonstration of your skills. Those are all the things that make DIY projects so attractive to enthusiasts.
You can find the instructions here. They are both written out and come in accompanying photos so that if you start and get stuck you can probably figure your own way out of a jam.
---
4.

Wall-mounted router table plan from Rockler
There is a lot to like about this model that folds right up for easy storage when not in use. The first is that it's a space saver. You might only use your router table occasionally, and that means taking up space for something that isn't a day-to-day tool. Perhaps the most attractive thing is that it's more complicated than the other models we've profiled, which means that you get to play around more with your tools to make it.
The instructions from Rockler get right down into details and offer pictures of what tools to do and what the table looks like at each step. One thing it doesn't tell you is what size shop vac to connect to it to sweep away the dust.
---
5.

Benchtop router table plan from Instructables
One of the more complicated designs we looked at, this one is more appropriate for people with some skills in woodworking rather than someone who wants to get their kit up and running. It's a complete table that guarantees precision routing when finished, but the best part is that once you're finished you'll have something that fits on top of your workbench. When you need it, you just need to pull it out.
Instructables has detailed steps on how to build it. There is some jargon involved, so if you're unfamiliar with it you might want to look for a less complicated project.
---
6.

Stow-and-go router table plan from Fine Woodworking
DIY enthusiasts who want a router table that is fast to build, easy to break down and light enough to take to a job site will find these plans attractive. It starts with simple materials with a simple design and ends with topline features like built-in dust collection. For something that looks so complex, it does a light touch to your wallet.
These instructions come with everything, from photos to written instructions. There is even a video introduction for people who prefer to learn from watching.
---
7.

Fold-away router table plan from Woodsmith
This router table is perfect for someone who only needs one occasionally for light use. It's bolted onto a workbench, which means that you can set it up quickly, but it's also not as sturdy with a powerful set of legs underneath it. When you're done, it comes with the added benefit of being a snap to store.
The instructions are available in PDF form here. That means that not only can you easily follow the instructions with your laptop open but that you can download it and print it off so that you can build it after shutting down your electronics.
---
8.

Quick-and-easy router table plan from Woodsmith
Perfect to sit on top of your workbench and then put away when you're done, this router table is sturdy, portable and easy to set up. It has plenty of space for bits and is easily to set your router into, so if you don't need a standalone bench this one just might be the right one for you.
Like the previous router table, the instructions are on a downloadable PDF file. That means you can print it out and take to the hardware store to get the materials for it and then use it to build from.
---
9.

Scott Moore router table plan from Scott Moore
This router table looks more like a bathroom or kitchen standing cabinet, except that this one is designed for working with a router. It's got storage for accessories that go with your tool and a spot for you to run the cord to the table. It's light enough that you can move it around, but it doesn't have wheels so it's designed to sit in one place.
You can find the instructions at Scottmoore. It's three-feet tall so it's perfect to stand in front of to work. It's also got a nice large working surface.
---
10.

Creston Wood router table plan from Creston Wood
This one is unusual from the other plans we looked at in that it's painted. It's got lots of drawers and cabinets to store your tools and accessories in between uses, which gives it great utility.
You won't find the plans at crestonwood. What you'll find is a downloadable .zip file that you can extract for a complete set of instructions that includes hardware and materials.
---
11.

DIY router table plan from One Project Closer
There isn't anything really special about this router table. It's a pretty basic model intended to just allow you to cut precision grooves. One thing that we like is that it's built with a special eye to your power cord. When it comes to a tool intended to stay in place and plugged in, that's a pretty big deal.
Just as there aren't any secrets or anything to this router, the plans are pretty straightforward. One advantage of its simplicity is that you can build it and get routing in a hurry.
---
12.

Simple router table plan from Sawdust Making
Probably the simplest plans we looked at, this one is just about getting you a stable work surface that you can put on top of your workbench. There isn't any flash to it. It's just a simple benchtop router table that you can put together in a hurry to get to work.
One thing to pay special attention to are instructions on how to build the fence. That's really what this table has going for it.
We've also taken a look at the leading router tables on the market right now. You can read our conclusion (top picks) here.
---
13.

A Router Table for Woodworkers
This router table by Joe Johns is aesthetically pleasing and functional. Technically, this table is more of a "cabinet" than a table. If you've built cabinets before, figuring out this plan should be easy.
---
14.

Cheap Router Table Plan
If you're trying to make a router table on a budget, this plan from Instructables could be your best option. You may have enough wood scraps laying around your house to build it – which would make it absolutely free. Of course, you do need a few screws and bolts to get it together. However, most woodworkers have these laying around as well.
---
15.

Trash Can Router Table
In the south, we would call this "jury-rigging". An easy way to save space in your shop and make a cheap router table is to use a trash can as your base. This super easy plan from Woodworking Tips should only take a few moments to create.
---
16.

Mini Router Table
If you don't need a huge router table, this plan from Wood Magazine may be a solid option. It uses simple pieces of wood and a few clamps. It is one of the easiest options to make on this list.
---
17.

Router Table with Plenty of Storage
This table from Woodsmith Plans is elegant and comes in a few different designs. It is the ultimate router table guide and includes plenty of storage. You can choose between an open base or enclosed base, depending on your preferences.
---
18.

Fancy and Complicated Router Table
If you want to make the fanciest table possible, this one from Plans Now is the one to get. It comes with all sorts of drawers and looks professionally made. However, it does take quite a bit of work.
---
19.

Aluminum Router Table Cabinet
For those who can work with aluminum, this table from Sommerfeld's Tools is a solid option. This table includes ten drawers for plenty of storage. It isn't terribly hard to build either.
---
20.

Unfinished Wood Router Table
This is a simple table from Woodstore.net with plenty of storage. It takes a bit of know-how. But, if you've worked on wood before, you should be able to figure out how to do it.
---
21.

Spool Router Table
If you happen to have an extra spool lying around, then this table from Mother Earth News is perfect for you! Of course, most people do not have an extra spool lying around, so you may have to choose a different option instead.
---
22.

Easy Router Table
Learning how to build a router table from Sawdust Making 101 is a very easy and straightforward. It has an extension cord attached to it to power all of your tools and machinery, which is a nice addition.
---
Featured Image Credit: Pikist