6 Easy DIY Wasp Trap Plans You Can Make Today (With Pictures)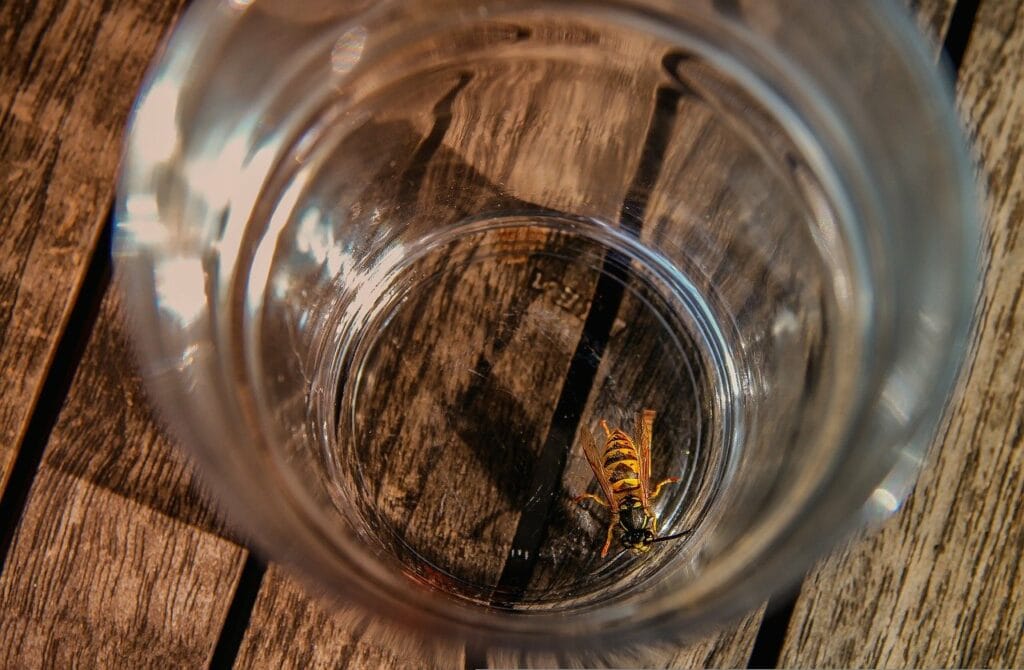 Nobody wants to have a swarm of angry wasps or hornets descending on them! If you're finding that there are too many of these flying insects around your home, these DIY wasp traps might be just what you need to help clear things up.
Even better, while these are technically wasp traps, they double as hornet traps, which means you can get that problem under control too!

The 6 Easy DIY Wasp Trap Plans
1.

The DIY Plastic Bottle Method by The Spruce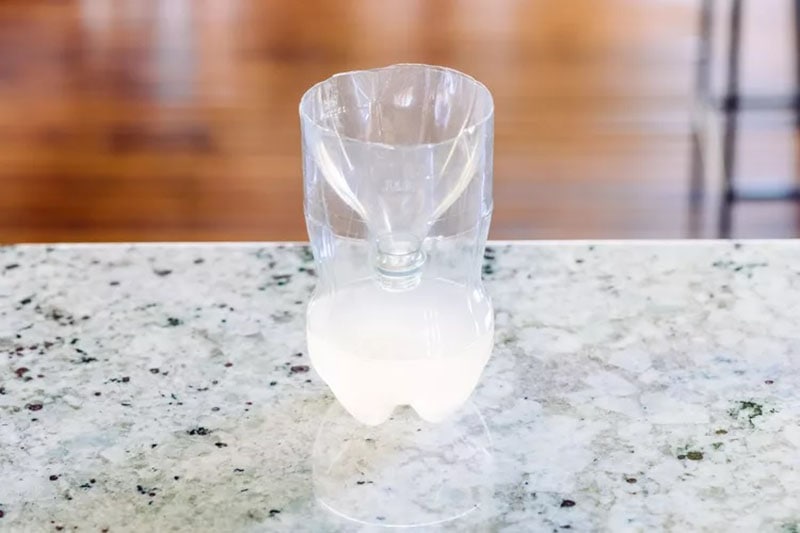 | | |
| --- | --- |
| Materials: | 2-liter bottle, wire, something sweet |
| Tools: | Permanent marker and a knife |
| Difficulty Level: | Easy |
If you're looking for an easy DIY wasp trap that you can make without purchasing anything else, this plastic bottle wasp trap should do the trick. While this method specifically calls for a 2-liter bottle, you can swap it out for any bottle with a similar shape.
Even better, it's extremely effective, you can hang it up anywhere, and it doesn't require any complicated DIY skills to complete!
---
2.

Sturdier DIY Bottle Method by Bob Vila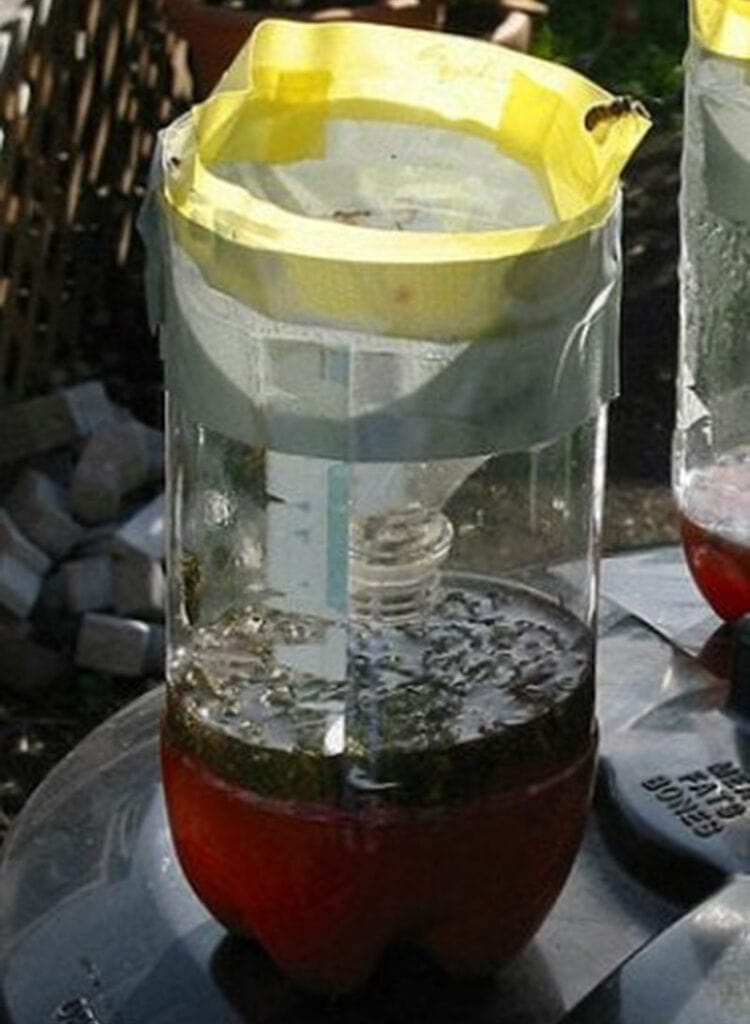 Materials:

2-liter bottle, packing tape, dish soap, jam, string, vinegar, and

bacon grease

Tools:
Scissors
Difficulty Level:
Easy
This DIY bottle method requires quite a few materials to make, but there's no denying that it gives you effective and long-lasting results.
This bottle wasp trap calls for a 2-liter bottle, but any bottle with a similar shape will do the trick. This method gives you a specific mixture to put in the trap. While it's a little unusual, it's extremely effective and will do a great job of attracting and trapping wasps.
---
3.

Super Simple DIY Wasp Trap by Garden Therapy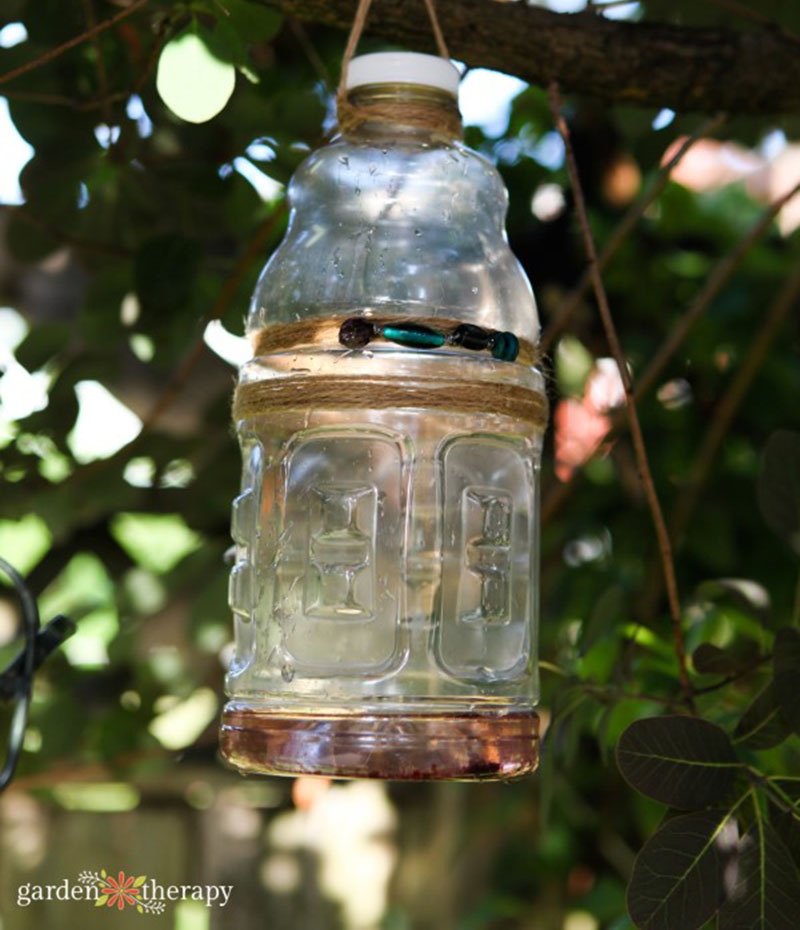 | | |
| --- | --- |
| Materials: | Plastic bottle, twine or wire, and beads and yarn |
| Tools: | Box cutter or drill |
| Difficulty Level: | Easy |
If you don't have a 2-liter bottle lying around, this guide walks you through a way to make a wasp trap with any bottle that has a dimple on the bottom.
It's a super simple DIY wasp trap that you can make even if you don't have any DIY experience. You just need to come up with a solution to attract the wasps into the bottle. You can either just go with something sweet or pick a formula from another DIY option on this list.
---
4.

DIY Funnels & Jar Wasp Trap by The Serene Swede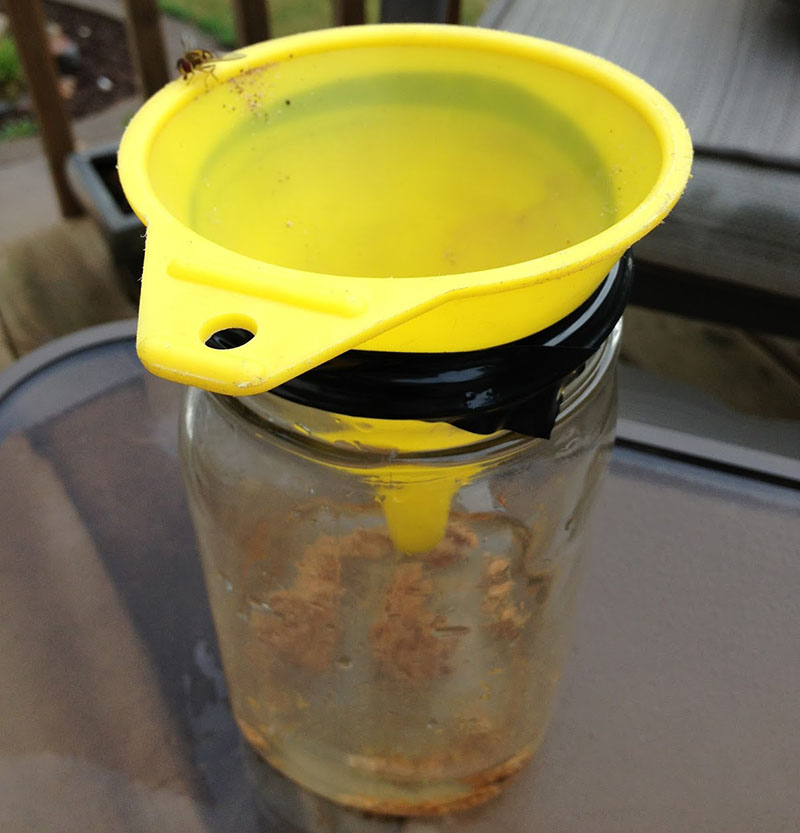 | | |
| --- | --- |
| Materials: | Mason jar, meat, water, a funnel, and tape |
| Tools: | None |
| Difficulty Level: | Easy |
While many of the options on this list use a similar twist on the same method, this funnel and a jar DIY plan mixes things up. This plan is perfect if you don't have any plastic bottles lying around and want something more sustainable. You can wash everything out and reuse it all again and again, which means this is a zero-waste solution to your wasp problem.
---
5.

All-Natural DIY Wasp Trap by ezeBreezy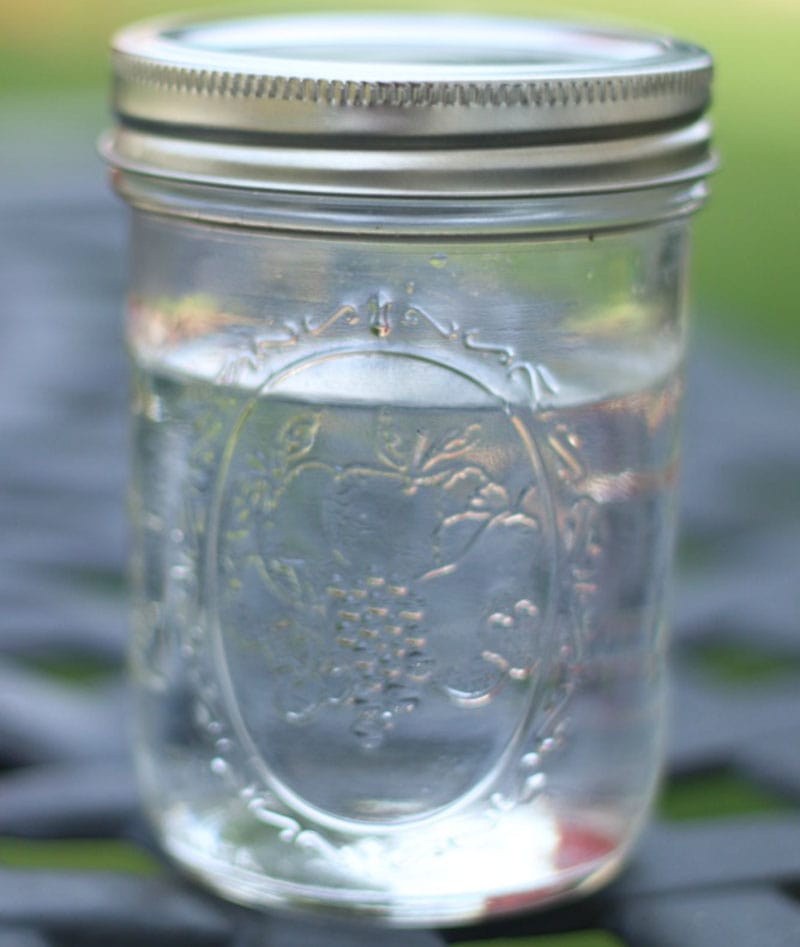 | | |
| --- | --- |
| Materials: | White vinegar, sugar, salt, plastic bottle, tape, twine, and glue |
| Tools: | Scissors and a spray bottle |
| Difficulty Level: | Easy |
While this simple DIY wasp trap is similar to a few others on this list, what sets it apart is the solution for inside the wasp trap.
It's completely natural, so you don't need to worry about it harming local fauna or the environment, but it does a great job of trapping and killing wasps. This DIY plan also gives you a way to decorate the plastic bottle that you turn into a wasp trap, and that's no small deal either.
---
6.

DIY Paper Bag Wasp Trap by That Farm Mama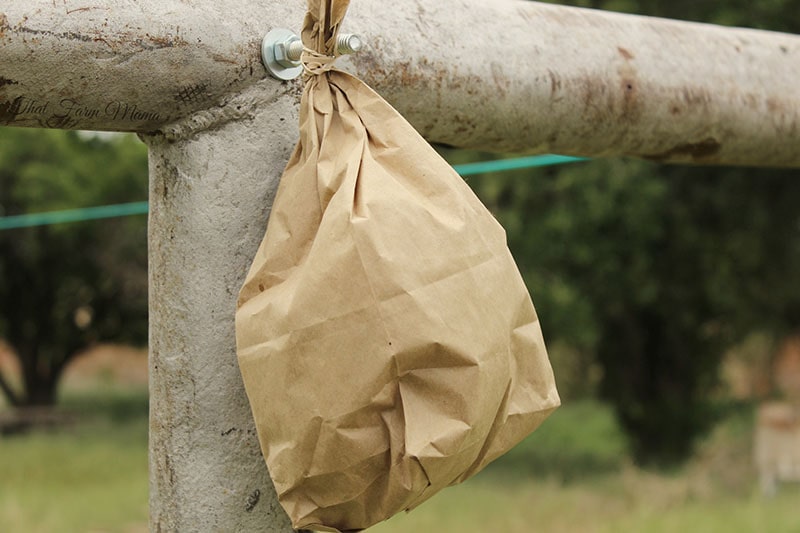 | | |
| --- | --- |
| Materials: | Brown paper bag, shredded paper, a rubber band, and wire or a twist tie |
| Tools: | None |
| Difficulty Level: | Easy |
This wasp trap doesn't look like most other wasp traps, making it a completely different option for you to consider. This paper bag wasp trap does a great job and uses various materials you likely have around the house.
However, while there's no denying that it's effective and easy to make, unless you decorate the bag, it doesn't have the same visual appeal of some other options on this list.

Are Wasps Beneficial?
While wasps have a bad reputation due to their aggressive behavior, the truth is that they are pollinators just like bees and provide the same benefits. That said, if you have bees in your area, they'll drive out those populations.
Therefore, trying to identify whether the benefits that wasps provide outweigh the damage that they can cause can be difficult.
However, most wasps can provide benefits to your local area, so unless their numbers grow too large or they're starting to get aggressive toward you, you don't necessarily need to trap them.
Finally, bees are also beneficial to the local environment. Please don't use wasp traps to try to trap bees.

Final Thoughts
With any of these great DIY wasp traps, you can quickly get the wasp problems in your yard and area under control. But keep in mind that these aren't traps that you'll want to keep out all the time — while they will kill the wasps currently in your yard, they'll also attract new wasps to your yard.
---
Featured Image Credit: klickblick, Pixabay