8 DIY Window Box Plans You Can Build Today (with Pictures)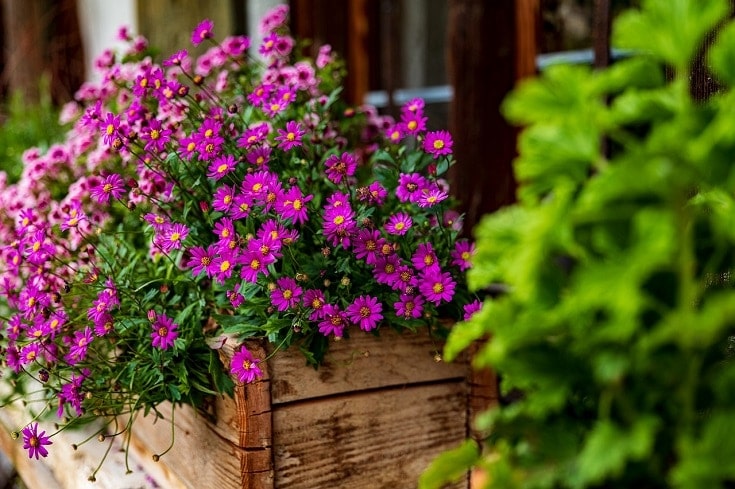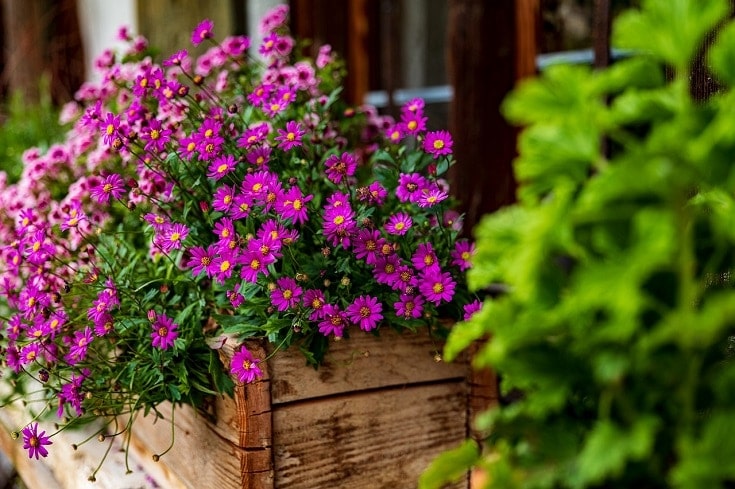 Window boxes are an easy way to increase your growing space and spruce up your house at the same time. If you don't have outdoor space for a garden, window boxes can be the next best thing. They're also great for sensitive plants that need to be kept above possible pests. Plus, there is nothing better than looking out your window and seeing plenty of newly-bloomed flowers.
However, window boxes can be a bit expensive. They may not fit your window or style either, which can create all sorts of issues. Instead of spending plenty of money on a window box that may not fit, consider learning how to build a window box of your very own.
In this article, we'll take a look at plenty of plans that you can use to build your window box today. Many of these are relatively simple since window boxes don't tend to be incredibly complicated.

The 8 DIY Window Box Plans
1.

Simple, White Window Box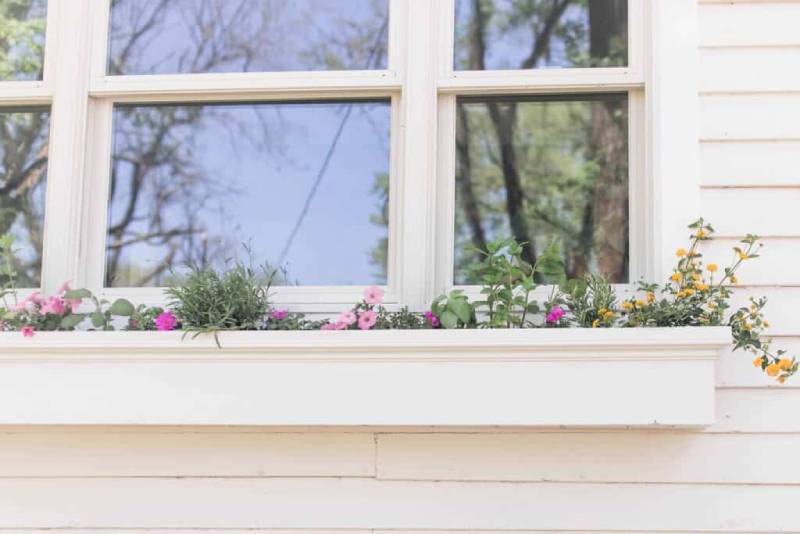 If you're looking for a basic window box that will fit your window perfectly, this is the plan you need to take a look at. It is simple and starts with figuring out how long your window needs to be. It can easily be edited for your home's style. The plan has it outlined as a plain, white box. However, feel free to paint it to match your house or some complementary color.
These are pretty easy to build. You will need some essential tools, like a measuring tape. Furthermore, you'll need some way to cut the box down to size, as well as the wood, of course!
---
2.

Cedar Trimmed Window Box
This is a reasonably nice window box. It is made out of cedar and looks professionally made. It is a bit more complicated than some of the other cedar box plans available. However, it is much cheaper than purchasing a commercial window box while having a similar aesthetic.
You will need the usual tools you might imagine for these window boxes, including a way to cut the wood down to size and nails to keep all the pieces of wood together.
The plans have no particular instructions to paint or stain it. However, you can stain or paint it to match your house.
---
3.

Inexpensive Window Box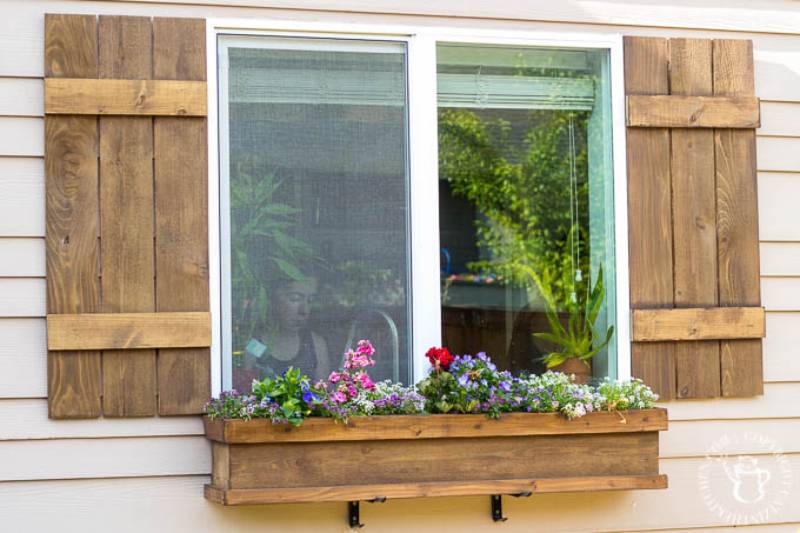 Let's face it – most window boxes are a bit complicated to put together. If you're looking for something simple, practical, and inexpensive, you may want to consider this box. It is about as simple as it gets, making it perfect for those with little experience building things.
There is also a matching plan of shutters, which may be a perfect option for those who are generally dressing up the outside of their home. If you need both window boxes and shutters, you shouldn't look any further than this plan.
---
4.

Elegant Window Boxes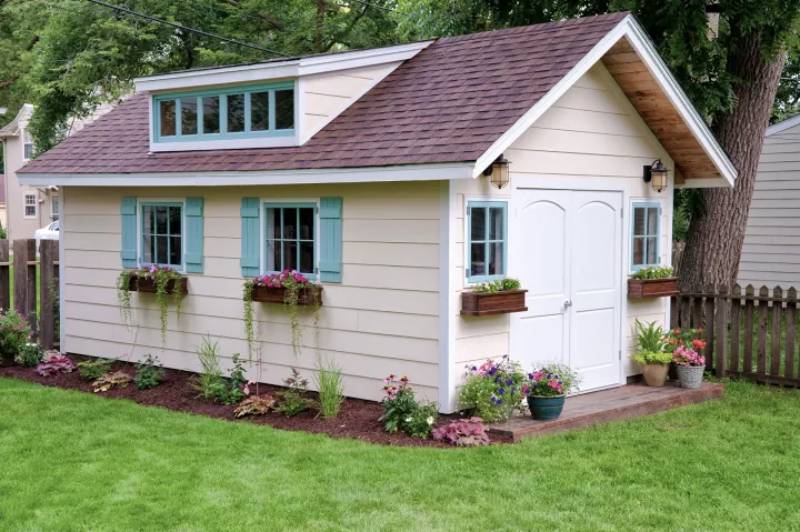 These window boxes are simple but also quite elegant. They can be built for cheap, too. We imagine that most people will pay well below $20 per box, which is much cheaper than purchasing window boxes from the store. The price will likely be even lower if you're building multiple window boxes at a time, as you will be able to purchase your wood in bulk.
This plan outlines how to make relatively simple window boxes. However, they are a bit more elegant than some of the other window boxes we've listed thus far. In general, we recommend these boxes to anyone who wants to spruce up the outside of their house with some simple window boxes.
---
5.

Summer Window Box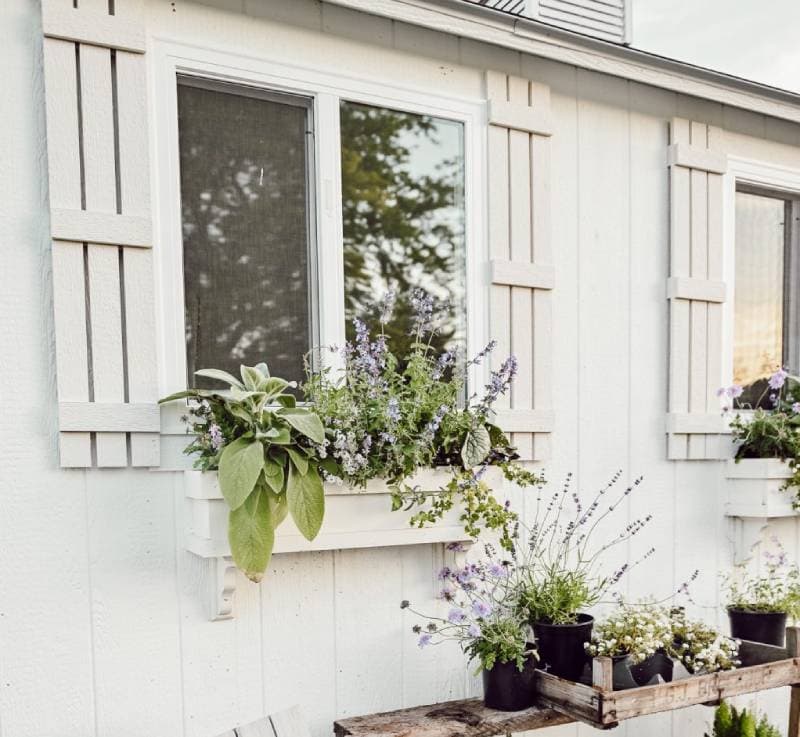 You should likely leave your window boxes up all year-round. There is little reason to take them down as the seasons change. However, this window box is specifically designed to be used alongside flowers. It is white and relatively simple, but with some unique and beautiful angles and shapes. They work great with flowers and green plants, though you can use them for some veggies and such as well.
These boxes are relatively easy to put together, requiring only some essential tools. They look great when paired with some simple shutters.
---
6.

Farmhouse-Style Window Box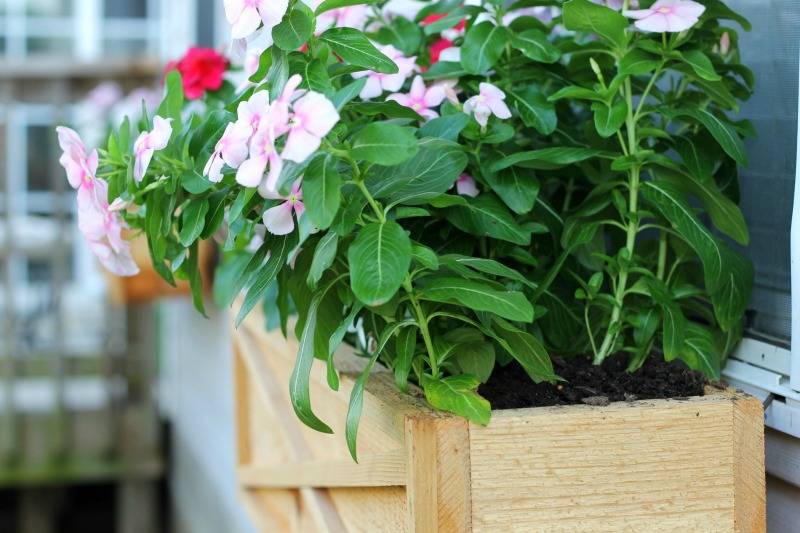 These simple window boxes have an "X" across the front, which makes them perfect for farmhouse-style homes. They're decently easy to put together, as they're just a few long pieces of wood assembled. You can make this window box out of practically any type of wood you'd like.
The instructions do not tell you to do any staining or painting. However, you can paint it with anything you have on hand or aim to make it match your house. For this reason, these window boxes are dynamic and can fit a variety of different houses.
---
7.

Rectangular Window Boxes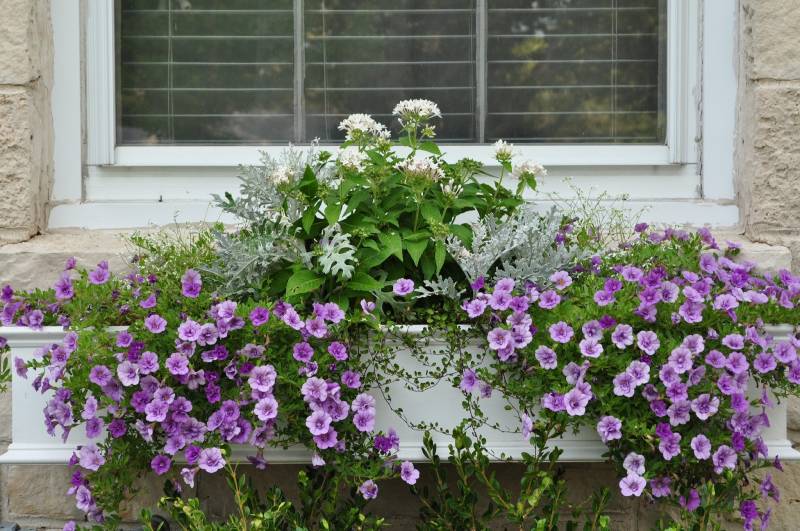 These simple, rectangular window boxes are about as basic as it gets. However, they are a great practical option and can be easily adjusted to fit your window's sizes.  This plan is more of a tutorial about how to make perfectly-sized window boxes for your windows. If your windows are oddly-shaped, then this plan can help you make the window boxes fit.
If you're looking for something a little more elegant, this plan is suitable for that purpose as well. You can quickly spruce them up with a few layered wood pieces or with a really lovely paint of some sort.
---
8.

Easy Window Boxes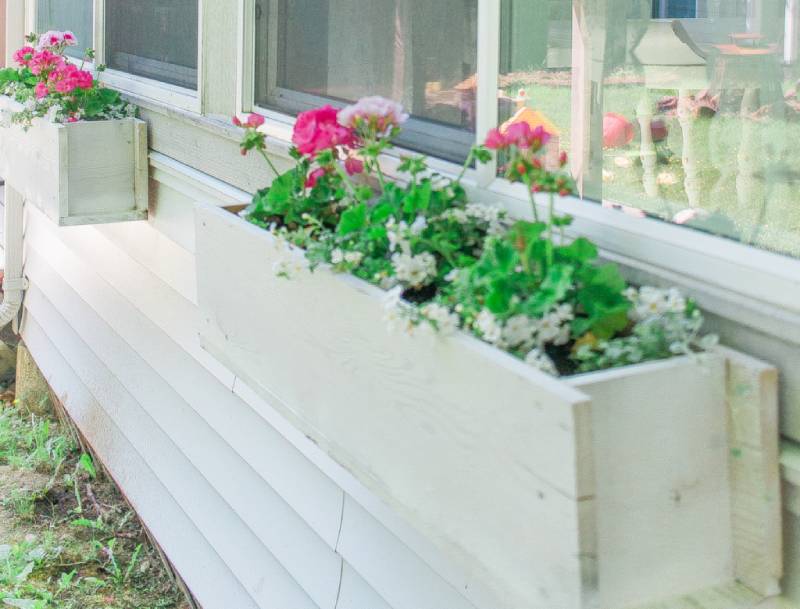 Learning how to build a window box is straightforward with this set of plans. They are only a few pieces of wood that have been fitted together, but they work as a planter for things like flowers and greenery. If you're more concerned about the window box's practicality, this is a reliable option to consider. They are deep and well-suited to many different kinds of plants.
You can paint or stain this window box as you see fit. You can even use more superior wood to spruce-up the boxes past their basic aesthetics.
---
Featured Image Credit: RobbyFo, Pixabay