12 Free DIY Wooden Picnic Table Plans You Can Build Today (With Pictures)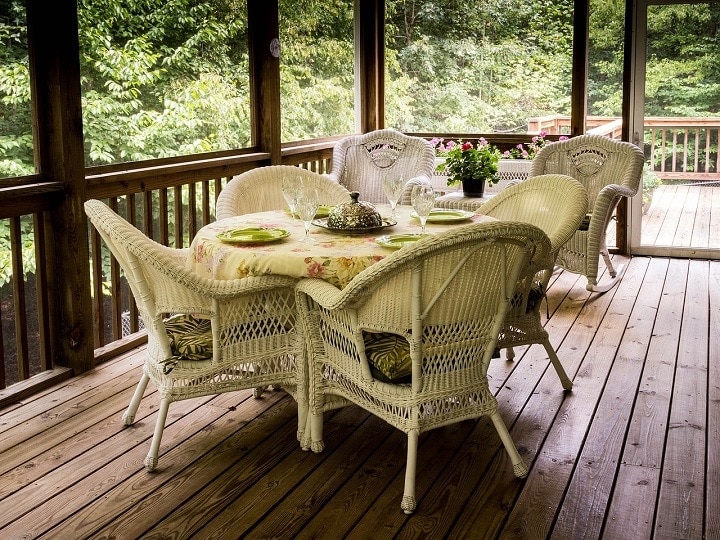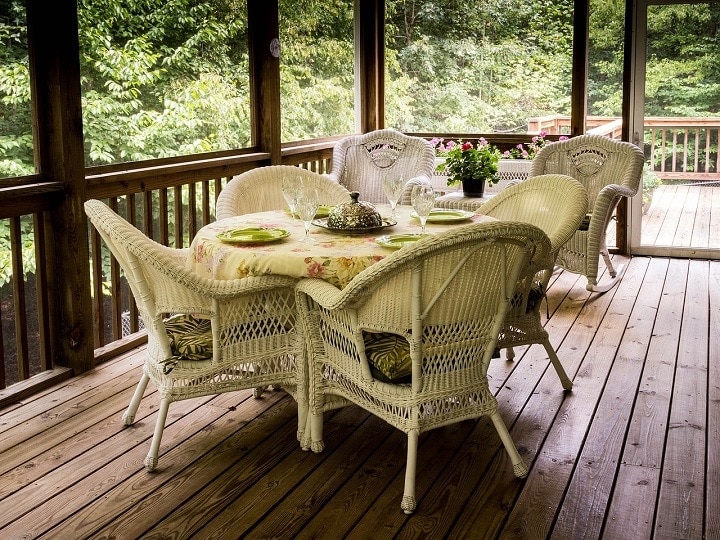 Wooden picnic tables are a great addition to your backyard and a fun DIY project that can be completed in a weekend or less. A picnic table will add extra space for guests and is a perfect outside setting for lunches and family gatherings.
Learning how to build a picnic table is an easy and satisfying DIY project to tackle, no matter your level of expertise. It is also an affordable project that doesn't require many materials or specialized tools to construct. We've put together a list of 12 free picnic table plans, so you can get started building today!

The 12 Free DIY Wooden Picnic Table Plans
1.

2×4 Picnic Table From Instructables.com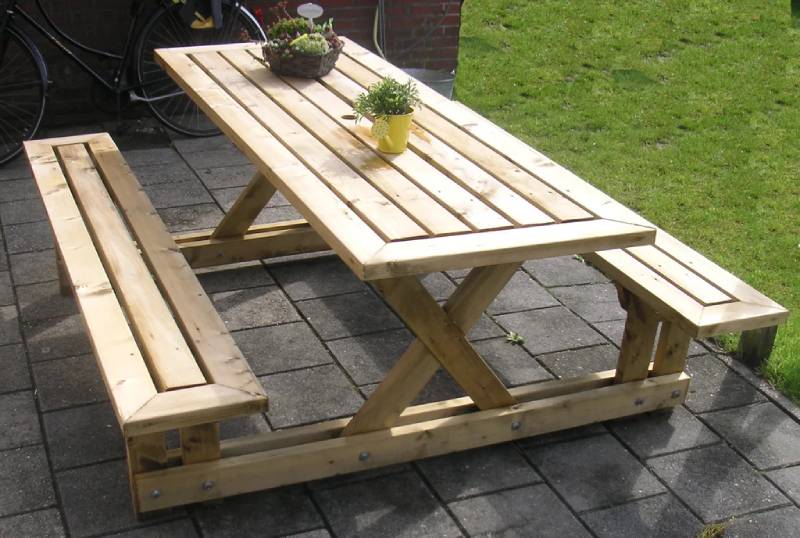 This simple picnic table plan from instructables.com is made entirely from 2×4s, so all that's left for you to do is measure, then cut them to size. It is a strong and sturdy design with attached benches, and the plans are simple to follow and easy to build.
---
2.

Picnic table With Detached Benches From Diydiva.net
This detached bench picnic table plan from diydiva.net is an easy-to-build picnic table that will give you adequate legroom due to its movable bench design. If you're looking for simplicity, this design may be it: With the right materials and tools on hand, it will take a day or less to construct.
---
3.

Picnic Table With Added Planter From Instructables.com
This unique picnic table plan from instructables.com includes a planter box running down the center, which be used for flowers or even edible herbs to snack on during lunch! It has an elegant aesthetic, with turned-wood legs and detached benches. It is a bit complex to construct, so it will likely take a few days to complete.
---
4.

Convertible Picnic Table From Hertoolbelt.com
This ingenious picnic table design from hertoolbelt.com converts easily and quickly from a table into two separate benches. This is a great design if space in your backyard is an issue, as the table can easily be stored away.
---
5.

Classic Picnic Table From Ana-White.com
This is a simple but elegant picnic table plan from ana-white.com. There are no frills or complex construction techniques, and these detailed plans will make it easy to build in a day or less.
---
6.

Folding Picnic Table From Instructables.com
This is a picnic table plan from instructables.com that folds easily into a bench in seconds, which is great if space is an issue in your backyard. The plans also include a smaller bench to put your feet up onto and relax after a hard day's building!
---
7.

10-Foot Picnic Table From Jayscustomcreations.com
This 10-foot picnic table design from jayscustomcreations.com is ideal for a big family or if you have many large lunch gatherings. It can comfortably seat eight to 10 people and is relatively simple to build. This table is heavy, though, so you'll definitely need help moving it!
---
8.

Rustic Truss Picnic Table From Diytyler.com
This 6-foot, 4×4 picnic table plan fromdiytyler.com has great rustic appeal and is simple to build. The plan has no benches, though, so it is a good choice if you already have chairs or benches available.
---
9.

Octagon Picnic Table From Ana-White.com
This octagonal picnic table plan from ana-white.com is a great challenge to take on. It is a beautiful, eye-catching design that can easily seat eight people. This is a complex build that will require time and additional woodworking skills to complete successfully.
---
10.

12-Foot Picnic Table With Roof From Myoutdoorplans.com
This great picnic table plan from my outdoorplans.com has a sturdy table and bench, as well as an attached roof. This makes it useable in any weather conditions, though it is not very portable. It is ideally placed in a permanent location.
---
11.

Modern Picnic Table From Homehardware.ca
If you'd like a picnic table with a more modern aesthetic in your backyard, this design from homehardware.ca may be the one. It is a sleek and simple, modern-looking design, with matching detached benches.
---
12.

Kids Picnic Table From Woodlogger.com
Lastly, we have one for the kids! This picnic table design from woodlogger.com is a fun and colorful addition for your backyard or your kids' playroom. It will take a day or less to construct, and your children can join in on completing the colorful paint job.

Summary
Whether you prefer a classic, easy-to-construct project, learning how to build a picnic table or a complex convertible version, is a great project for any DIYer. They can be built with limited experience and few tools, which makes a DIY picnic bench an ideal weekend project. Hopefully, we've helped you find a wooden picnic table plan that you can get started on today!
---
Featured image credit: JamesDeMers, Pixabay