Does Homeowners Insurance Cover Wildfires?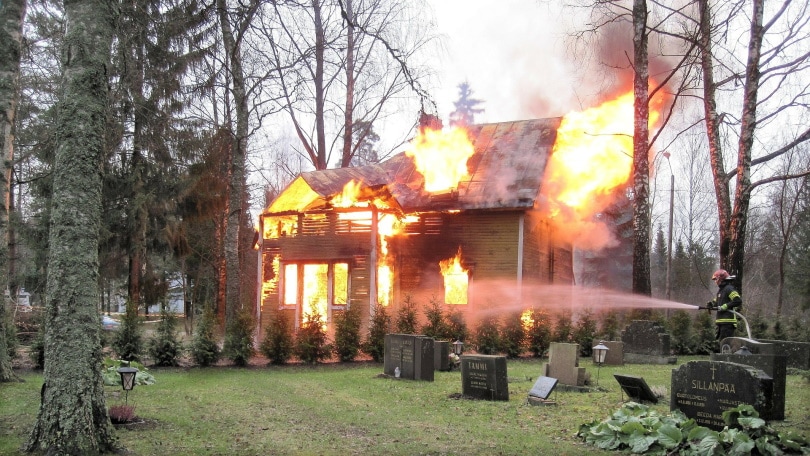 Homeowners insurance is obligatory if you have a mortgage, but it's incredibly useful even if you own your home outright. It protects your home and belongings in case they're damaged in an emergency, also known as "covered perils" in insurance jargon. Wildfires are of particular concern depending on your location, but does homeowners insurance cover wildfires?
In most cases, yes. Unless specifically excluded from your homeowners policy, wildfires are generally considered a covered peril. If a wildfire damages your home or insured belongings, the insurance will help repair your home and replace your belongings. In severe cases, you're also likely eligible to receive compensation for hotels and other higher-than-normal living expenses while your home is being repaired.
Unfortunately, insurance providers in some wildfire-prone locations like Texas and California are beginning to exclude wildfires from homeowners policies, and some companies simply won't insure homes in these areas because of the high risk. Sometimes companies will offer wildfire insurance at an increased rate or with a separate deductible.
Also worth noting is that in the event of a wildfire, you may be required to evacuate as determined by your local or state authorities. This doesn't negatively impact your insurance in any way, so don't worry.

What if My Policy Doesn't Cover Wildfires?
If you live in a wildfire-prone area, insurance companies may not offer wildfire coverage at all. Fortunately, FAIR (Fair Access to Insurance Requirements) policies are offered in most states and are specifically designed to help high-risk homeowners get coverage. This includes areas prone to extreme weather, homeowners in neighborhoods with high crime rates, homes with outdated wiring or plumbing, or those with a long claim history.
Unfortunately, the caveats of FAIR are that they cost significantly more than a typical homeowners insurance policy and they have lower limits. The cost and limits vary based on what state you live in, so we'd recommend finding out as soon as possible.
Because of these drawbacks, we suggest you use a FAIR plan as a last resort if you're unable to get coverage anywhere else. In fact, many states require you to at least apply for home insurance once a year. If you get accepted, you won't be able to keep your FAIR plan.
Does Renters Insurance Cover Wildfires?
If you rent your home, your landlord's insurance will typically cover damages to the home's structure in the event of a covered peril like a wildfire or hurricane. Sadly, that does not extend to your belongings, unlike homeowners insurance. That's where renters insurance comes in.
Renters insurance is similar to homeowners insurance, but it doesn't cover the building itself. Instead, it applies to your belongings and covers liability in case someone is hurt in your home or property. Because it's not as broad in scope as homeowners insurance, renters insurance is typically cheaper.
This policy helps pay for replacements of your insured belongings and medical bills of people hurt on your property but doesn't cover the home itself. It's up to you to ask your landlord if they have appropriate insurance on the property. If they don't, you may not be protected in the event of a catastrophe.

Conclusion
Homeowners insurance is priceless if you want to keep your home and belongings protected, helping to repair your home, replace your damaged belongings, or cover living expenses while your house is uninhabitable after a disaster. While most policies nationwide include wildfire coverage as part of their fire coverage, some areas may not. We strongly urge you to read the fine print to make sure!
See also:
---
Featured Image Credit: Pixabay