Mortgage Insurance vs. Homeowners Insurance: What's the Difference?
When you own a home, there's a lot of confusing red tape. For example, what exactly is the difference between mortgage insurance and homeowners insurance? Do they have different purposes? If so, how are they different? Let's check out everything you need to know about mortgage insurance, homeowner's insurance, and how they differ.

Overview of Mortgage Insurance
Mortgage insurance, also called private mortgage insurance (PMI), is designed to protect your lender, which is typically the bank that you're paying your mortgage back to. This is usually a monthly fee that you pay alongside your mortgage, which helps insure your lender from risk. Essentially, it lets the lender repossess the house and resell it if you don't make your payments. PMI payments are largely determined by your down payment. After a few years, you usually don't have to pay mortgage insurance anymore as the lender determines your risk has lowered.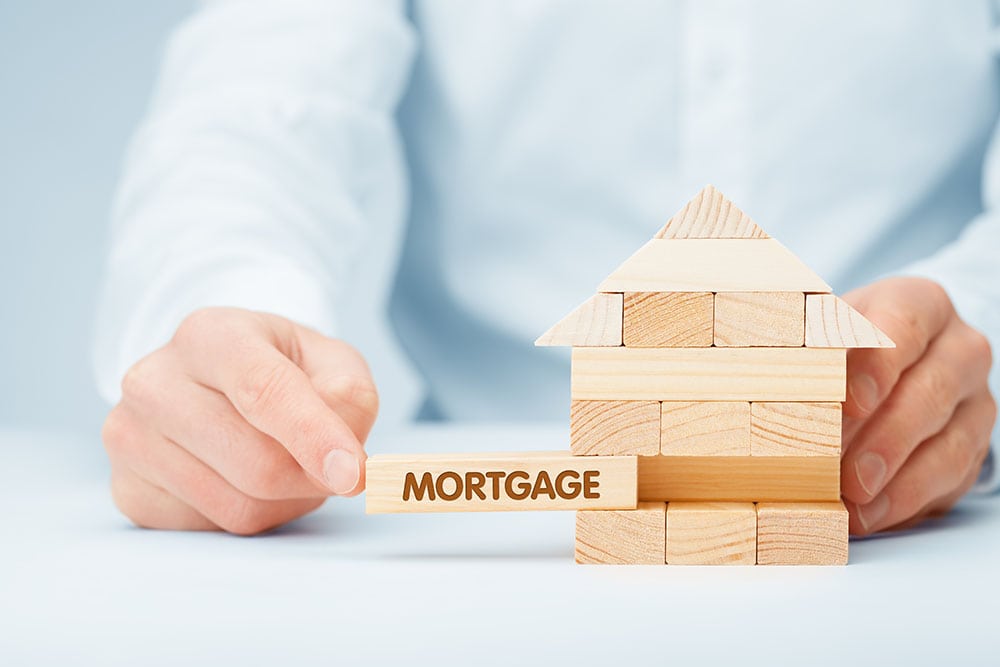 How It Works
When you put 20% or less down on a house, it makes it risky for lenders to give you the money for a mortgage. This is where mortgage insurance comes in: they require you to make a separate payment for a mortgage that guarantees the borrower's investment. After you've repaid a certain portion of your loan, you'll no longer be required to pay it. In the meantime, it protects the lender in case you can't make your payments.
How It's Paid
Mortgage insurance is usually paid separately like any other bill, but lenders will usually let you bundle it into your monthly mortgage payments. This will lower the PMI, but you have to pay it at the same time as your mortgage payment. Alternatively, you can make a single lump sum payment yearly at a lower rate.
Is Mortgage Insurance Required?
Yes, mortgage insurance is usually required when you buy a home and put less than 20% down toward the mortgage. If you put a higher percentage down, though, you can usually ask the lender to remove PMI as a condition.
Pros
Helps protect lender from risk of nonpayment
Helps lenders accept lower down payments for a mortgage
Initially keep more of your money to help with moving, remodels, etc.
Locks in interest rates for the duration of your mortgage
Temporary
Cons
Extra payments every month for little perceived benefit
Doesn't protect the homeowner
Hard to get early cancellation of PMI

Overview of Homeowners Insurance
Homeowners insurance is a type of insurance that covers damage to your home and belongings, and you're typically required to carry it by lenders. Unlike PMI, homeowners insurance is determined by your home's value and may fluctuate. Homeowners insurance is vital to protect your home and possessions.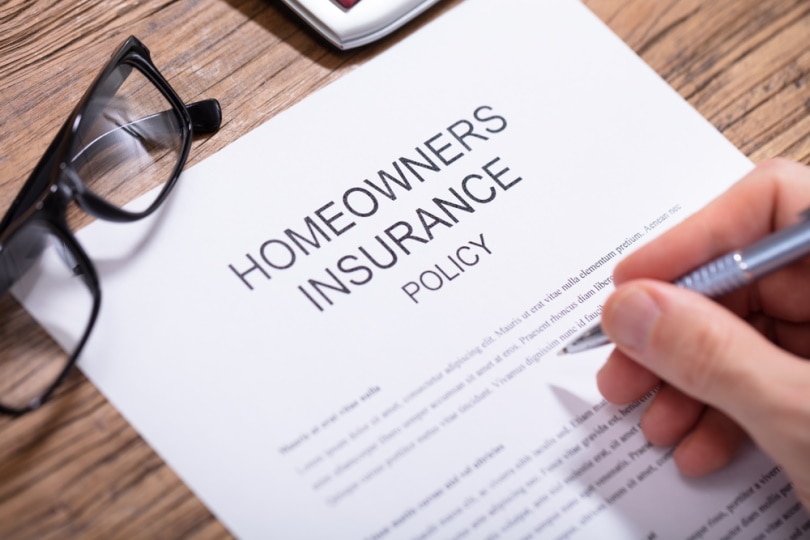 How It Works
Homeowners insurance protects your home and assets against damage from weather events, vandalism, theft, and more. Most lenders require you to carry an up-to-date homeowner's insurance policy for the lifetime of your mortgage loan, but you're free to cancel it after your mortgage is paid off. Payments can be made monthly to the insurance company, or you can arrange for your lender to take money out of an escrow account twice a year.
Is Homeowners Insurance Included in My Mortgage?
No, homeowner's insurance isn't included in your mortgage payments and functions as a separate bill. In some cases, you can bundle them together to pay a reduced price or set up an escrow account that your lender will draw from to pay your homeowners insurance.
Should I Keep Paying Homeowners Insurance After My Mortgage Is Paid Off?
You don't have to keep paying it after your mortgage is paid off, but we highly recommend it. Homeowners insurance covers the structure of your home in case of a freak weather event, your things in case of break-ins or arson, and help cover expenses when your home is under repair after a covered peril.
Pros
Covers large-scale damage you may not be able to pay out of pocket
Eliminates stress about accidents
Low deductibles
Will replace possessions with comparable models
Cons
Requires separate endorsement to cover flood damage
Jewelry coverage is expensive
Requires meticulous inventory-keeping
Will Bad Credit Raise Mortgage or Homeowners Insurance?
Yes, credit scores can affect the price of your mortgage and homeowners insurance. Borrowers with poor credit can pay three to four times as much a month as borrowers with good or great credit scores. Conversely, sometimes borrowers with great credit can get out of paying PMI with a lower down payment. Simply put, credit scores are a reliable way for lenders to check your history and see if you're likely to pay consistently.

Conclusion
Mortgage and homeowners insurance can be difficult to navigate in the world of home ownership, but they're really just two extra bills. As a rule of thumb, you can stop paying PMI after your investment in the home's equity reaches 20%. You can stop paying for homeowners insurance after your mortgage is paid off, but we'd suggest keeping it to remain protected.
---
Featured Image Credit: (L) Vitalii Vodolazskyi, Shutterstock | (R) Andrey_Popov, Shutterstock