Does Renters Insurance Cover Food Loss? Common Policies, Exclusions & FAQ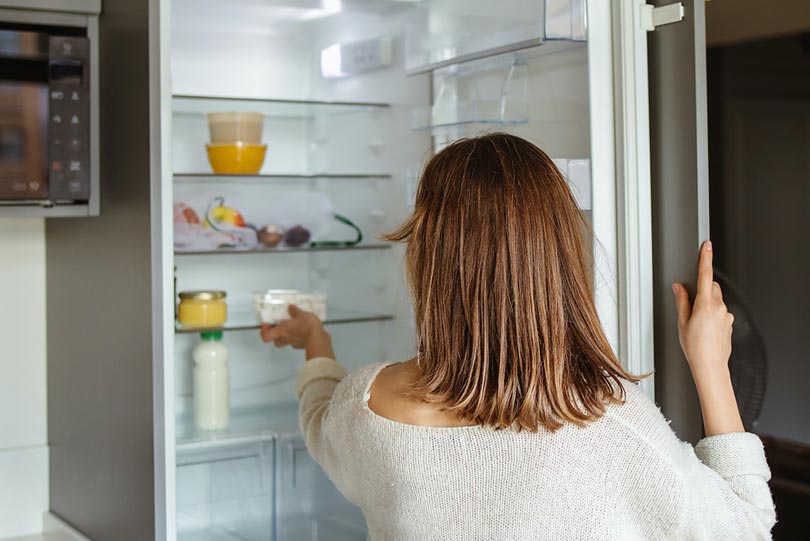 Getting as much help as possible from your renters insurance is crucial to overcome sudden and severe losses when a disaster strikes. Every little bit helps, and food loss reimbursement can be essential, even if providers don't always make it clear upfront. Renters insurance covers food loss. But as with most sections of your policy, exclusions apply, and your insurer won't help restock the fridge if it dies due to negligence or non-covered perils.
To help you get the most help possible when the unthinkable happens, we'll explore the critical nuances of food loss claims in renters insurance policies.

Does Renters Insurance Cover Food Loss?
Renters insurance covers food loss for people on your policy as part of your personal property protection. Food only lasts in an unpowered refrigerator for about 4 hours. If a power outage due to a covered peril causes your food to spoil, your insurer can offer up to a certain dollar amount to replace it. Plans typically include food loss reimbursements of $250–$1,000. But you must still meet your deductible before you can receive a payment.
Circumstances can limit your ability to file a food loss claim, and you can improve your chances of maximizing your payout by keeping records of what you lost. Equipment breakdown coverage can also increase the amount that your provider will give back. The policy endorsement will cost a few more dollars per month but covers more perils, such as mechanical failure.
When Does Insurance Cover Food Loss?
Food loss coverage falls in line with the rest of your personal property coverage. If your power goes out or your refrigerator or freezer suffers damage because of a covered peril, and you lose food, you can submit a claim for reimbursement. The following are a few events that may result in a food loss claim:
Lightning strikes nearby, causing a power surge
A water pipe bursts and destroys your freezer
A storm causes a power outage
Tree branches fall on a power line during a windstorm
Fire destroys the kitchen
A short circuit damages the fridge
Renters insurance includes loss-of-use coverage. If a covered incident displaces you temporarily and forces you to incur expenses like hotel stays and restaurant dining, your insurer can help you cover those costs.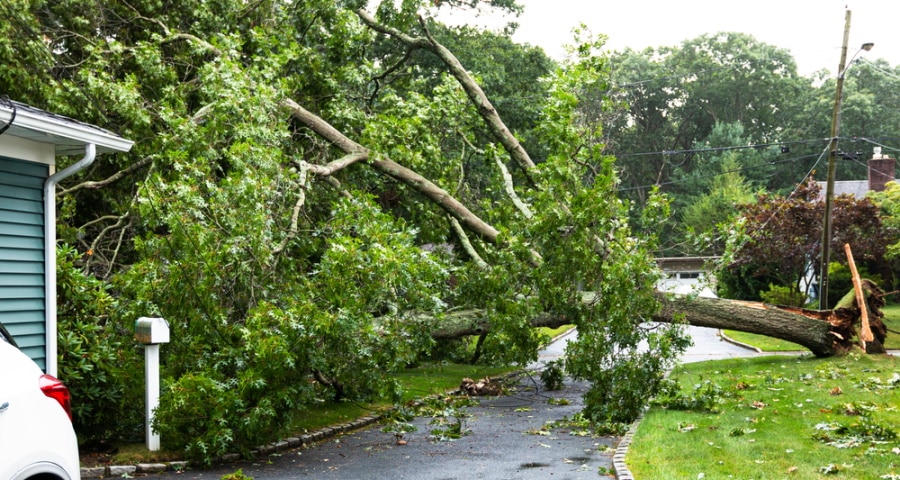 When Doesn't Insurance Cover Food Loss?
Renters insurance won't cover every cause of food spoilage, especially if it was your fault. Forgetting to pay the power bill won't warrant reimbursement from your insurer, nor will any other form of negligence. Standard policies won't cover mechanical failure, random breakdown from normal wear and tear, or poor maintenance.
If your renters insurance does cover the incident that led to the food loss, it will only cover the people on the plan. A roommate sharing the fridge may also lose food, but your provider will not include their items unless they're on your policy.
Non-Covered Perils
You can't make any food loss claims from non-covered perils. Standard renters insurance doesn't cover power loss or damage from flooding, earthquakes, mudslides, or any other earth movement incident.
Although coverage for widespread outages doesn't appear in renters insurance plans, your utility company may assist if they caused a power outage that led to food loss. Many offer online filing or help via phone or email, often allowing up to 30 days to make a claim.
Power Surge
A power surge is also not usually a covered incident. It's important to consider when comparing policies, as surges are some of the most common causes of equipment failure.
Lightning strikes, falling trees, and extreme weather that lead to a surge are generally part of renters insurance plans. But insurers typically won't help with food loss from most of the other common power surge causes, such as:
Power restoration following an outage
Faulty wiring
Overloaded circuits
The exception to this general rule is if the power surge indirectly caused other damage that led to food loss. For instance, if the power surge sparked a fire that destroyed your fridge, you could file a claim for that.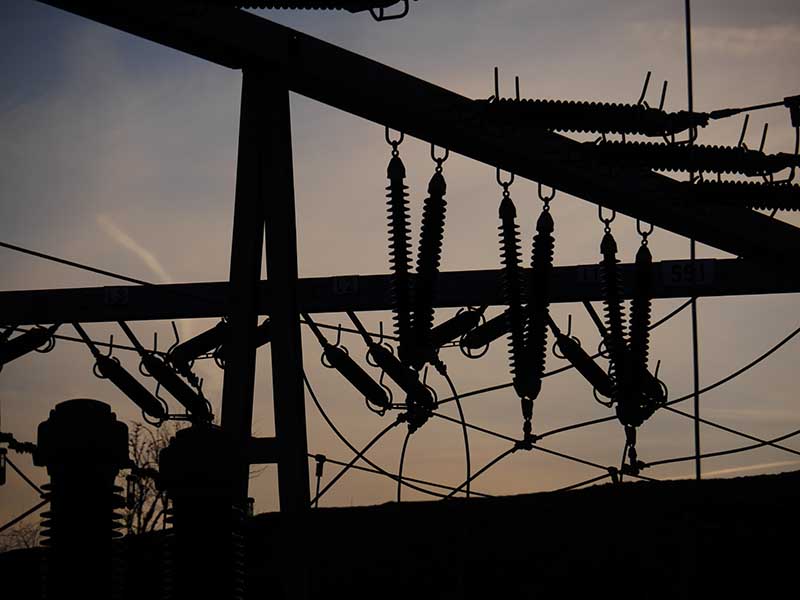 Check Your Policy for Food Loss Provisions
Not all insurance companies or policies manage food loss the same way. Your coverage level will dictate the various occurrences that warrant a claim, outlining the perils in an all-risk or a named perils plan.
The more inclusive option, an all-risk policy, will offer food loss coverage for incidents that don't appear on your plan, while a named perils plan will only allow a payout for specific incidents. Before following up with your insurance company, read the details on your policy to see if your food loss claim would be valid.
Equipment Breakdown Coverage
Equipment breakdown coverage is an add-on to most renters insurance plans that can offer extended coverage for food loss. Costing about $2–$5 extra each month, EBC will help with more causes of food loss, including a power surge or accidental breakdown. More importantly, it offers a higher threshold for reimbursement, often up to $10,000. These plans also have separate deductibles from your primary policy, typically around $500.
Check the specifics with your insurance company about how they handle food loss in a rental unit. Plans may only cover the appliances you bring into the home. If the refrigerator came with the property, it's crucial to clarify how your insurer manages EBC and standard renters insurance claims.
Should I Submit a Food Loss Claim?
You may not want to submit a food loss claim through your renters insurance for every incident. It depends on your deductible and the extent of the damage. Make a food loss claim when your renters insurance deductible is lower than the cost to repair or replace everything, including food in your fridge. If the loss is less expensive than the deductible, making a claim is pointless. Every insurance claim can also increase your future rates, making it all the more critical to pick your battles wisely.
For example, if your deductible is $500 and a tree fell on your kitchen, you'd likely have more than $500 worth of damage to fix. You would have to repair the roof, walls, electrical, plumbing, cabinets, and appliances, making it worthwhile to file if it means only paying $500. But if a tree hits a power line, causing an outage, and the only loss is spoiled food costing $200, you'll refill the fridge with your money.
Bear in mind that some providers offer food loss coverage with a lower deductible, and others may supply it as an emergency fund with no cash out-of-pocket necessary. Don't immediately brush off looking into it simply because your standard deductible is too high. Checking the fine print surrounding food loss is critical to ensure you don't overlook worthwhile aid.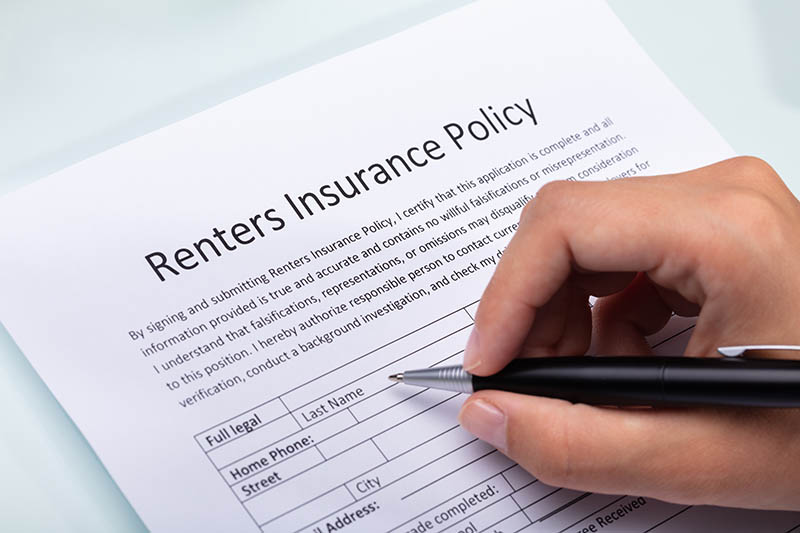 How to Get the Most From Your Food Loss Claim
Many insurance companies help you without issues after something happens to your apartment. But detailed documentation can be influential in maximizing your food loss reimbursement, expediting the process, and even getting approval in the first place. Some essential items to gather include:
Grocery receipts, particularly for expensive items
List of all food items in the fridge
Pictures or videos of ruined food
Cost estimations for the lost food
Credit card statements for grocery purchases
Gather your records and review your insurance plan before calling your provider. Ensure you're ready to file a claim before following up, as retractions can be challenging.
Looking for home RENTERS insurance?

Lemonade offers some of the best insurance plans you can find on the market today!
Final Thoughts
Understanding every available avenue for assistance after a catastrophe is crucial, especially when they don't make themselves apparent. The hidden perks of renters insurance are as buried in the fine print as those frustrating exceptions that lead to denied claims, making it essential to review the details to get all your due reimbursements. Food loss may be the smallest piece of the puzzle, but it's always worth remembering when working with your insurer.
---
Featured Image Credit: Polina Tankilevitch, Pexels