Lemonade Renters Insurance Review 2023: Pros, Cons & Verdict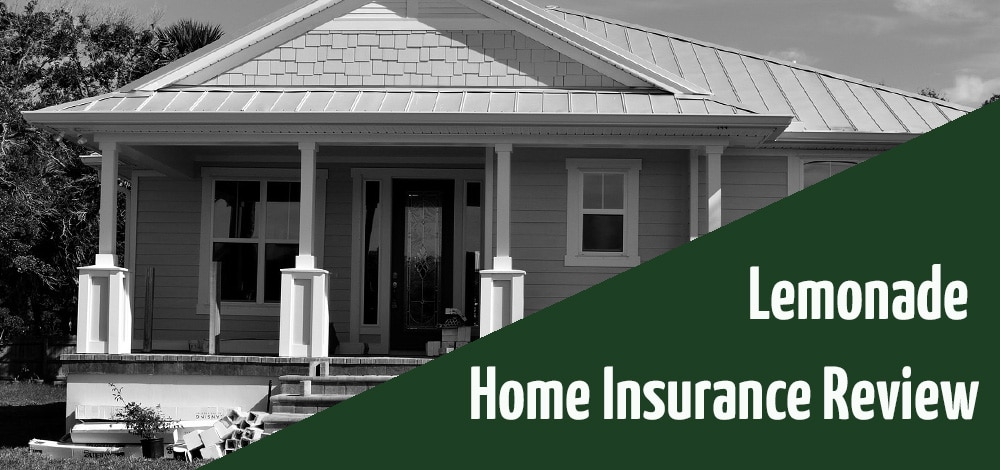 In This Review: Our Review | Pricing | Coverage | Limits & Claims | FAQ | Conclusion
Lemonade is a popular insurance provider that offers many kinds of insurance, such as renters, homeowners, car, pet, and life. You'll unlock a bundle discount for purchasing more than one type of coverage.
The company collects only a flat fee of your premium payments, and whatever doesn't go toward claims or other operating expenses gets donated a charitable cause you choose. Thanks to its AI technology, Lemonade is also known for paying claims quickly.. Keep reading as we examine the pros and cons of Lemonade's renters insurance. We discuss deductibles, claims, waiting periods, and more to help you know if this company is right if you.
Our Final Verdict
We give Lemonade Renters Insurance a rating of 4 out of 5 stars.
---
Lemonade Renters Insurance Review
Pros
Quick signup
Fast claims processing
Flexible insurance plans
Inexpensive
Give-back program
Cons
Not available in every state
Little contact with live agents
---
About Lemonade Renters Insurance
If your landlord wants you to get renters insurance before signing the lease, Lemonade can be a great choice because its plans are affordable and flexible. Renters' insurance can help cover your valuables in the event of a theft, fire, or other natural disaster and can even help pay for housing. It can also protect you while you are away from home and can cover liability costs after an accident. The downside to Lemonade is that it is only available in 27 of the 50 states and Washington, D.C., so it may not be available in your area, and almost all contact with the company is via an app or online website, with little interaction with live agents.
---
Pricing & Plans (Updated in 2023)
Renters Insurance Cost Comparison
Base Policy
The Lemonade renters insurance plan is highly customizable. You can set your property coverage to $10,000, $20,000, $50,000, $100,000, or all the way up to $250,000 to suit your budget and the total cost of the items that you want to insure. We recommend adding up your valuables to get a grand total before choosing your base policy. The base plan also offers seven coverages, including personal property coverage, liability, medical payments, and loss of use.
Customizations
Scheduled Personal Property
You can upgrade your base policy to cover lost or stolen jewelry items for $7 per $1,000 of value.
Water Backup
For $10 per year, you can upgrade the policy to cover damage from backed-up drains and sewer lines.
Landlord Property Damage
You can upgrade your policy to cover your landlord's property if your pet or water damages it.
Equipment Breakdown
You can upgrade your renters insurance policy to cover appliances and electronics if they break down. This upgrade will cover your television, phone, refrigerator, washing machine, and more.
Earthquake
You can upgrade your policy to cover earthquakes if you live in California or Arkansas.
Flood
While not an add-on, you can purchase flood insurance separately to protect your belongings from flood damage.
---
Coverage Limits & Claims
You can choose a renters insurance coverage limit between $10,000 and $500,000 in $10,000 increments, so it is extremely versatile. You make a claim using the free smartphone app, and Lemonade pays claims quickly, so there is no waiting around.
---
What Does Lemonade Renters Insurance Cover?
Personal Property Coverage
Lemonade offers personal property coverage and will reimburse you for stolen or damaged property up to the limit that you set. Available limits are $20,000, $50,000, and $100,000.
Liability Coverage
Lemonade offers liability coverage that covers medical payments, loss of use, and other costs up to the limit that you set. You can choose coverage that ranges from $10,000 to $250,000 in $10,000 increments to suit your needs and budget.
---
What Doesn't Lemonade Renters Insurance Cover?
Lemonade renters insurance won't protect you from utility outages, nor will it cover any damages that those outages cause. It also doesn't cover damage from pests or property damage.
Covered
Personal property
Liability
Medical expenses
Loss of use
Covered With Upgrade
Jewelry
Landlord property
Equipment breakdown
Covered Under Separate Policy
Not Covered
---
Waiting Periods
Lemonade offers a seamless online sign-up process that takes less than two minutes, and AI enables the company to handle claims super-fast, with some claims paid near-instantly.
---
Reviews From Customers
Here's what other people are saying about Lemonade's renters insurance. You can read some of the reviews here.
Most people feel that Lemonade renters insurance is a good value.
Most people are happy with the customer service provided by Lemonade.
Many people are surprised to learn that Lemonade approved their claims in just a few days.
Some people would rather talk to an agent than file a claim online, but others enjoy the convenience of 24-hour claim filing.
A few people mention that they have difficulty using the app.
---
FAQ
Can I add a roommate to my renters' insurance policy?
You can add your children and spouse to your policy. You can also add your landlord and significant other to the policy for a small fee. All others will need to purchase a separate policy to protect their belongings.
---
What Lemonade renters insurance discounts are available?
Lemonade offers discounts to people who install home security systems and smoke alarms. It also offers a discount for combining policies and will give you a discount if you have good credit.
---
Is Lemonade renters insurance available in my state?
Lemonade renters insurance is available in Arizona, Arkansas, California, Colorado, Connecticut, Georgia, Illinois, Indiana, Iowa, Maryland, Massachusetts, Michigan, Missouri, Nevada, New Jersey, New Mexico, New York, Ohio, Oklahoma, Oregon, Pennsylvania, Rhode Island, Tennessee, Texas, Virginia, Washington, D.C., and Wisconsin.
---
Our Verdict
Lemonade renters insurance is a fantastic choice for anyone looking to protect their belongings. The plan is relatively inexpensive and pays out claims quickly. You can customize it to suit your needs, with personal property protection available up to $100,000 and liability up to $250,000. Lemonade also offers several add-ons that will help protect you from water backups, equipment breakdowns, and even earthquakes.