12 Facts About Mazda – Trends & Statistics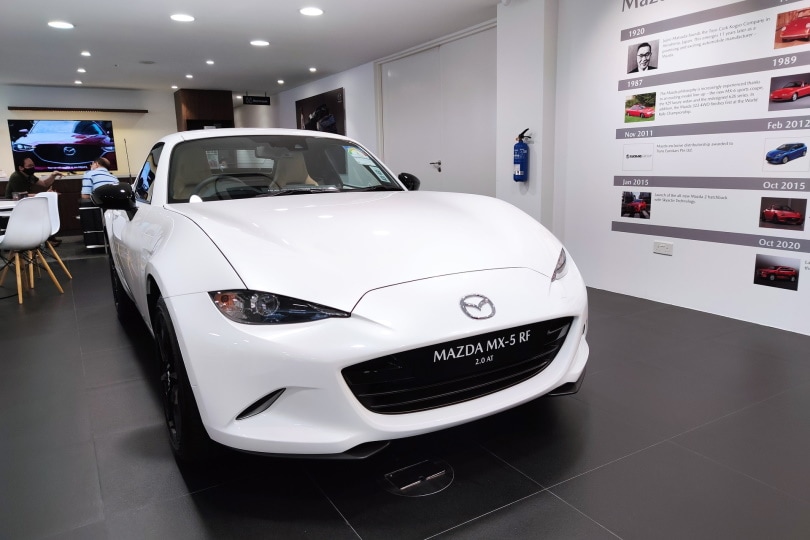 Note: This article's statistics come from third-party sources and do not represent the opinions of this website.
Mazda is a car company that has been making impressive cars for many years. It has a full line of vehicles covering every type, from sporty to budget, and it has a high safety rating. If you are thinking about purchasing a new vehicle and want to learn more about the Mazda brand name, you've come to the right place. Keep reading while we look at several facts and statistics that will help you learn more about these cars to see if they're right for you. We discuss capacity, speed, safety, gas mileage, and more to help you make an informed purchase.
We have divided the statistics into section that include Mazda Statistics and Mazda Facts.

The 12 Mazda Facts and Statistics

Mazda Statistics
1.

Small SUVs accounted for 46% of Mazda's revenue in 2020.
(Statista)
Small SUVs made up the largest segment of Mazda's sales and accounted for 46% of its total revenue. Medium-sized cars made up the next largest segment and accounted for about 20% of sales.
---
2.

In 2020, Mazda's net sales were at their lowest since 2012.
(Statista)
Mazda sales were at their lowest in 2020 since 2012. The COVID-19 pandemic likely played a part in reducing sales because they had been fairly consistent for several years previously. However, sales were at an all-time high in 2007 and 2008 before they dropped considerably in 2009 and have not yet fully recovered.
---
3.

Mazda sales saw an improvement in 2021.
(Car Sales Base)
After a sag in sales during 2020, there was a significant improvement in 2021, and Mazda was able to recoup some of its losses.
---
4.

The 2022 Mazda3 is a top safety pick.
(IIHS)
The Mazda3 did well on the IIHS safety check. It has excellent front crash avoidance in both vehicle-to-vehicle and vehicle-to-pedestrian tests. The car avoided a collision in 12- and 25-mile-per-hour tests, an impressive safety benchmark. It also gets high grades for child seat anchors and a design that makes them easy to find.
---
5.

Mazda has a higher-than-average rating in reliability.
(Repair Pal)
Mazda has a higher-than-average rating in reliability, and it comes in fifth out of 32. The average repair bill is almost $200 less, and owners usually spend about $462 per year compared to the average of $652. A problem is also 2% less likely to be severe compared to other models.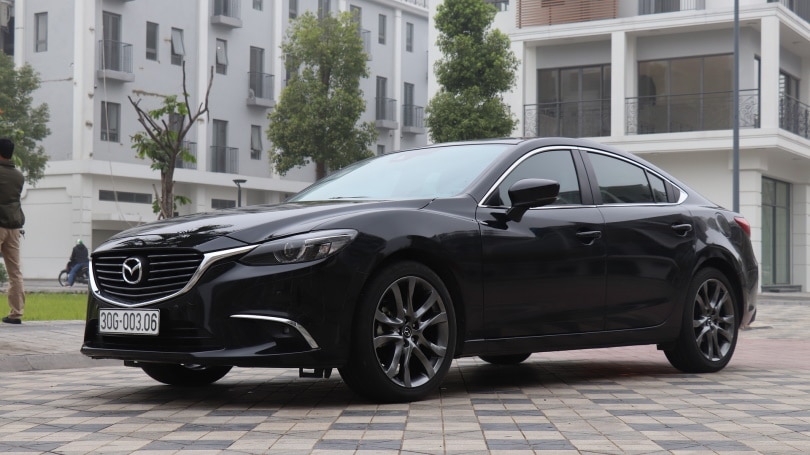 Mazda Facts
6.

Mazda is more than 100 years old.
(Mazda)
The Mazda company started in 1920, making it more than 100 years old. However, it wasn't an automobile manufacturer but a cork company when it began. By 1929, Mazda had begun creating two-cycle engines. Its main product was motorcycles and a special three-wheel pickup truck that became quite popular for several years from 1929 to 1959. It built a prototype of a passenger car in 1940, but it wasn't until 1950 that it released its first four-wheel vehicle, a small pickup truck. Several other pickup trucks followed, and it released the first passenger vehicle in 1960, called the R360 Coupe. It had two doors and a 16-horsepower engine. Since then, Mazda has released many vehicles and vehicle types, including buses, work trucks, race cars, and vans.
---
(Statista)
Mazda's total sales accounted for 1.3% of the total market share in sales for 2020, which is slightly behind several of its competitors. For instance, Toyota held 10.6%, Ford 7.3%, and Nissan 6.7% of the market share.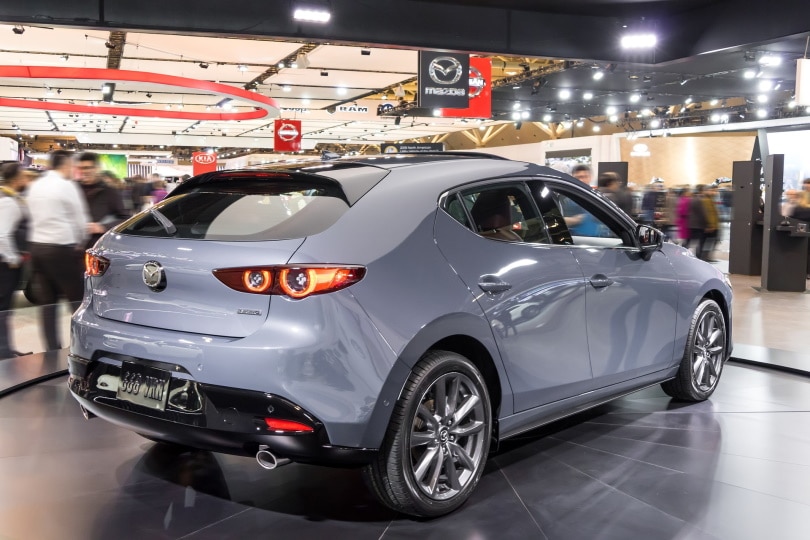 ---
8.

The Mazda3 has the most reported problems.
(Car Problem Zoo)
The Mazda3 has the most reported problems of all of Mazda's brands, with a total of 3,187. The Mazda6 is in second place with 2,483, followed by the Mazda 626 with 2,358. However, it's important to know that Mazda sells many more of the Mazda3 than the Mazda6, which is a larger vehicle, so it's not surprising that the Mazda3 has more reports of problems.
---
9.

The number of problems reported to Mazda has been decreasing for several years.
(Car Problem Zoo)
Mazda is receiving fewer problems about its vehicles than it did a few years ago. In fact, numbers have been steadily declining since 2010, when they reached an all-time high with 1,582 reports filed. The number was nearly half that in 2014, with 797 reported problems. In 2018, the number fell to 216, and in 2021, there were only 34 reported problems.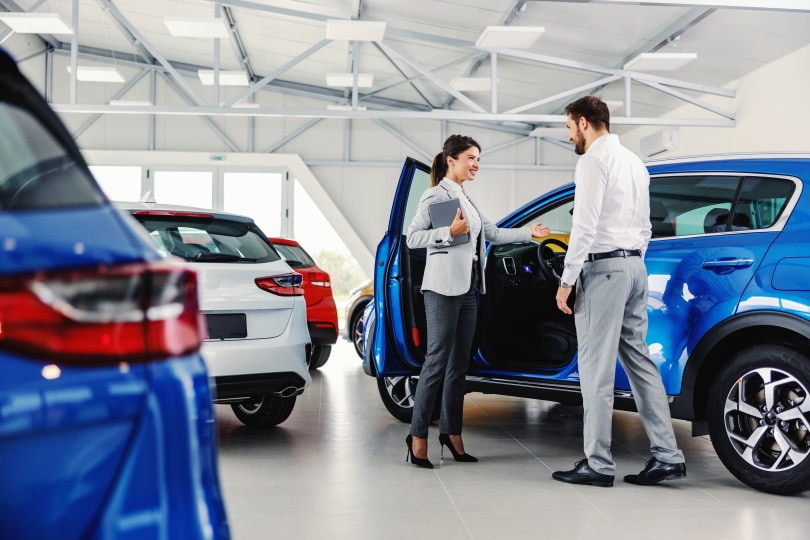 ---
10.

The power train receives the most complaints from customers.
(Car Problem Zoo)
The power train receives the most complaints across all models that Mazda offers. The power train consists of multiple components that can break down and require repairs, including the transmission, driveshafts, and differentials. The second most common reported problem is the engine and engine cooling, which includes the radiator and hoses. Other problems reported frequently include issues with the airbag, brakes, and electrical system.
---
11.

Mazda released its first hybrid in 2019.
(Autoblog)
The Mazda MX-30 was the first hybrid released by Mazda, in 2019. It quickly grew in popularity, and the design is so effective that Mazda plans to release as many as 10 new vehicles based on the same technology to give customers more options. While it may take several years for the public to see most of these vehicles, some reports suggest that we might see a few as early as this year.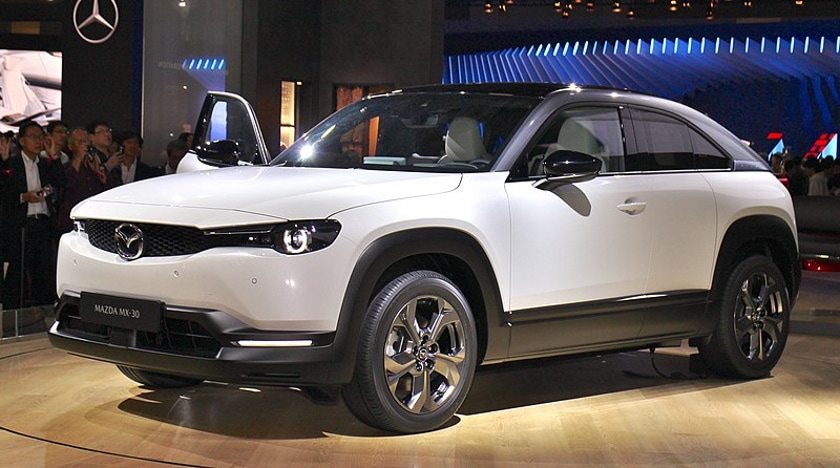 ---
12.

The 2022 Mazda2 Hybrid is the first self-charging Mazda.
(Top Speed)
While the Mazda2 was around for several years before 2020, it was strictly a gasoline-powered vehicle. In 2020, it became a mild hybrid, and Mazda has announced that today, it will be a full hybrid vehicle with the capability of recharging itself. It will also provide owners with 116 horsepower to help make it up large hills and get on the highway. It also has plenty of cargo space to hold groceries or vacation supplies.

Frequently Asked Questions About Mazda
How often should I service my car?
Mazda has two schedules that it recommends that you follow for car maintenance, depending on the climate that you live in. Most people will follow Schedule 1, which recommends changing the oil and filter every 7,500 miles. While you're doing so, it's a good time to check the brakes, clutch, transmission fluid, windshield washer, and fluid lighting, ensure that your car is operating at peak condition, and schedule any required maintenance. Check the hoses, steering, bearings, and suspension every 30,000 miles and belts every 35,000 miles. You should change spark plugs every 75,000 miles. Schedule 2 is for more intense driving conditions, where Mazda recommends that you schedule regular maintenance more frequently. Change your oil and filter every 5,000 miles when engaging in more intense driving. (Power Mazda)
What should I look for in a Mazda test drive?
There are several important things to look for when test driving any new car. The first is how it feels while you're driving it. Make sure you can see clearly out of all the windows, especially behind you, so you won't have difficulty turning the car around if you need to. For example, some cars have tall headrests or windows placed in a way that makes it difficult to see in certain directions. It will be harder to drive these cars, and you won't enjoy them as much. Of course, you want to make sure the car isn't making any strange noises, it has good acceleration and braking, and the lights and windshield wipers work to your satisfaction. If you're feeling pressured, try to get help from friends or a family member.
What does the Mazda warranty cover?
The warranty that comes with all Mazda vehicles provides the owner with a 3-year, 36,000-mile, bumper-to-bumper warranty and a 5-year, 60,000-mile power train warranty.

Conclusion: Mazda
Mazda makes many fantastic vehicles, and it's been doing so for a long time, so it has plenty of experience meeting customer expectations. Its cars are having fewer and fewer problems, as noted by the declining number of complaints against the company each year, and the introduction of the new Mazda2 hybrid self-recharging car is a great advancement toward a better environment.
---
Featured Image Credit: Pixabay