10 Flood Statistics In Canada: Updated In 2023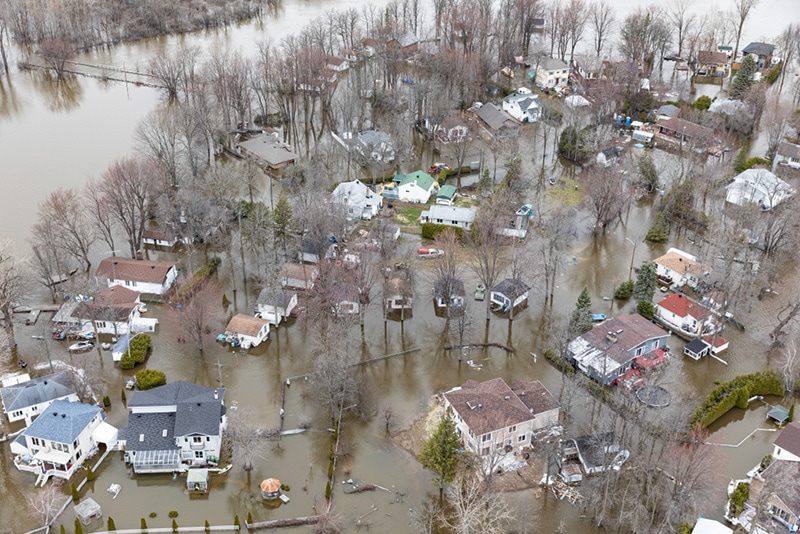 Note: This article's statistics come from third-party sources and do not represent the opinions of this website.
If you have ever been caught in a flood, you understand how dangerous that situation can be. Floods across the world are occurring more frequently, and Canada is no exception.
Every year, Canada experiences flooding, largely from heavy rainfall and storms throughout the seasons. In this guide, we're covering the latest flood statistics from across Canada. The following 10 flood statistics have been updated for 2022, providing an up-to-date look at the prevalence of flooding in the country.
Click below to jump ahead:

The 10 Flood Statistics In Canada

Flood Statistics In Canada
General Canadian Flood Statistics
1.

Floods are the number one natural disaster in Canada.
(Get Prepared)
Out of all the natural disasters that Canada experiences on a regular basis, floods are the most common. In fact, flooding affects more people in Canada than any other type of weather-related event.
Floods in Canada are usually the result of heavy rainfall, snowmelt, or ice jams. Very rarely are floods caused by the failure of dams, whether artificial or natural.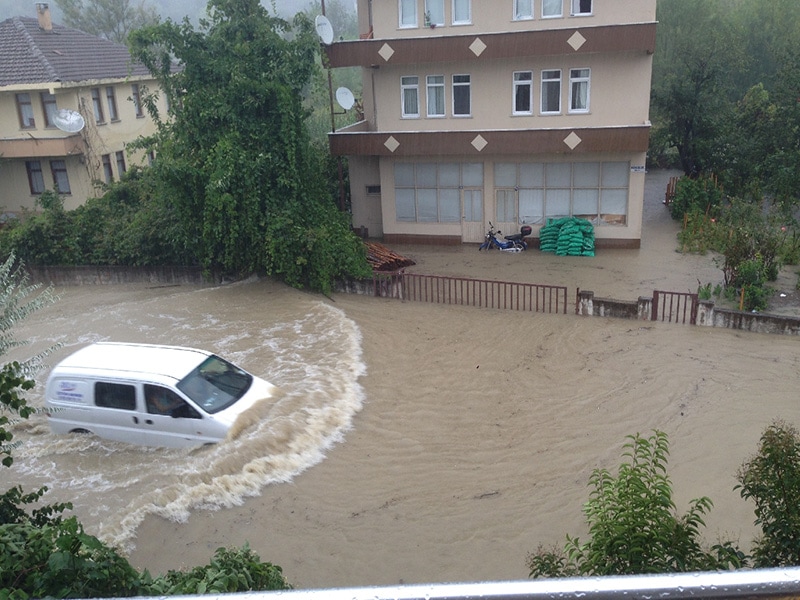 ---
2.

Canada's government used to contribute up to 37.5% of the cost of flood prevention works.
(Canada.ca)
Under the Canada Water Conservation Assistance Act of 1953, the federal government used to offer monetary assistance to provinces and territories to help them protect against flooding.
The federal government contributed as much as 37.5% of the cost of such works, provided that its contribution didn't exceed that of the province or territory.
When a flood occurred, the Act served as a backstop of financial assistance to reduce the burden on Canadian taxpayers. The Act was superseded by the Flood Damage Reduction Program in 1975.
---
3.

Canada has vastly improved its flood responses over the past 40 years.
(Canada.ca)
In the past four decades, Canada has made significant strides in improving its response to floods and other natural disasters. Emergency services have become better equipped and more efficient at responding to these events.
In addition, there is now a greater emphasis on prevention measures such as flood-proofing buildings and encouraging sustainable development near waterways.
The Canadian government has also increased the amount of funding available for floods and other natural disasters. This has enabled provinces and territories to respond more quickly and effectively when a flood occurs, limiting the damage caused by such events.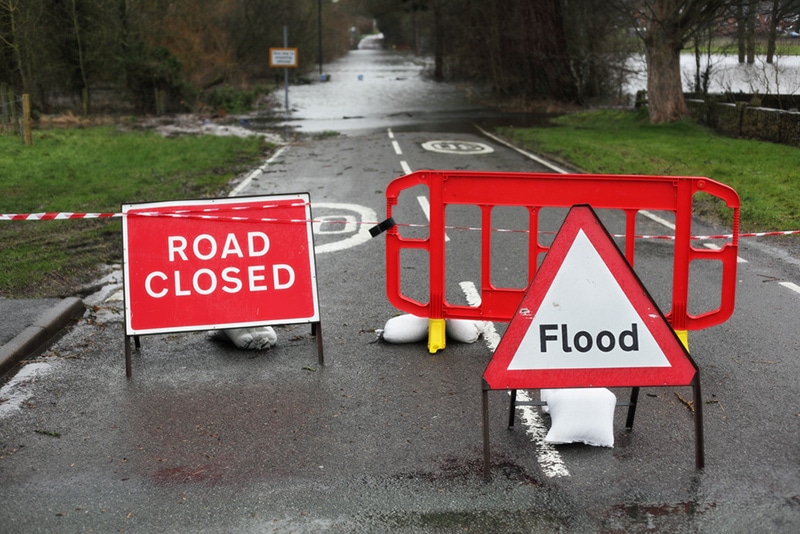 Canadian Flood Statistics by Location
4.

New Brunswick has experienced a mean yearly temperature increase of 1.1°C.
(Flooding Inondations)
New Brunswick is the province most affected by climate change in Canada. According to records, the mean yearly temperature in New Brunswick has increased by 1.1°C since 1990. This average increase has led to more frequent flooding due to heavy rainfall and rapid snowmelt.
To counter this, the provincial government has invested in flood prevention measures such as dams and levees to reduce the risk of flooding. In addition, rising sea levels have increased the risk of coastal flooding, leading to more initiatives being undertaken to help protect against this type of flooding.
---
5.

The 2021 flood in British Columbia caused $675 million in insured damages.
(IBC CA)
The province of British Columbia experienced record-breaking floods in mid-November 2021. It took officials months to come up with a monetary figure to show the damages. At first, people believed there was $515 million in insured damages; unfortunately, the number got much higher.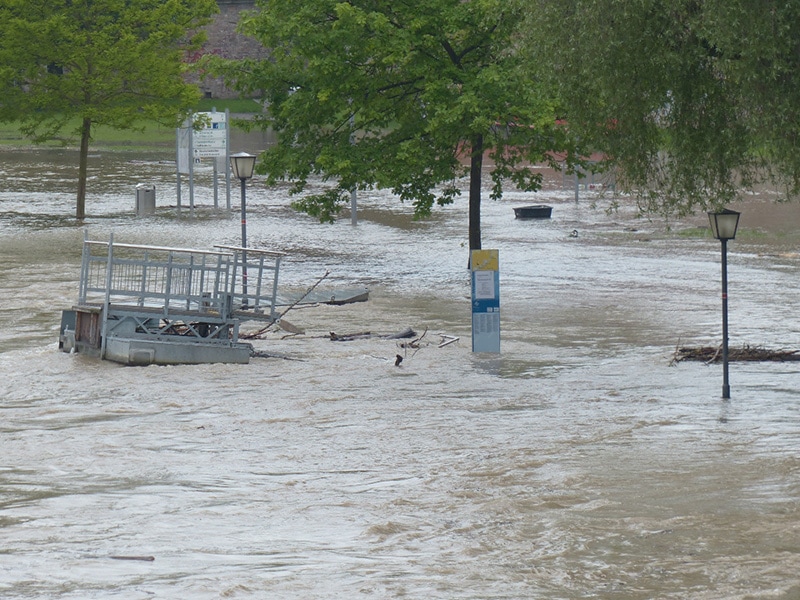 ---
6.

Southern Alberta experienced Canada's most disastrous flood in its history.
(Global News CA)
In 2013, heavy rainfalls led to this area's worst flooding in its history, causing over $6 billion in damages. In Calgary, 68 mm of rain fell over 48 hours. West of High River, Burns Creek recorded an astounding 345 millimeters of rainfall within two days, while Canmore got 200 millimeters of rainfall and Calgary got 68 millimeters.
Canadian Flood Statistics per Dollar
7.

Flooding in Canada causes $1 billion in damages yearly.
(nrcan.gc.ca)
The amount of damage flooding does to an area is astronomical. Flooding destroys homes, roads, businesses, landscapes, and more. And because flooding is the most common natural disaster in Canada, there is often little the country can do to prevent flooding countrywide.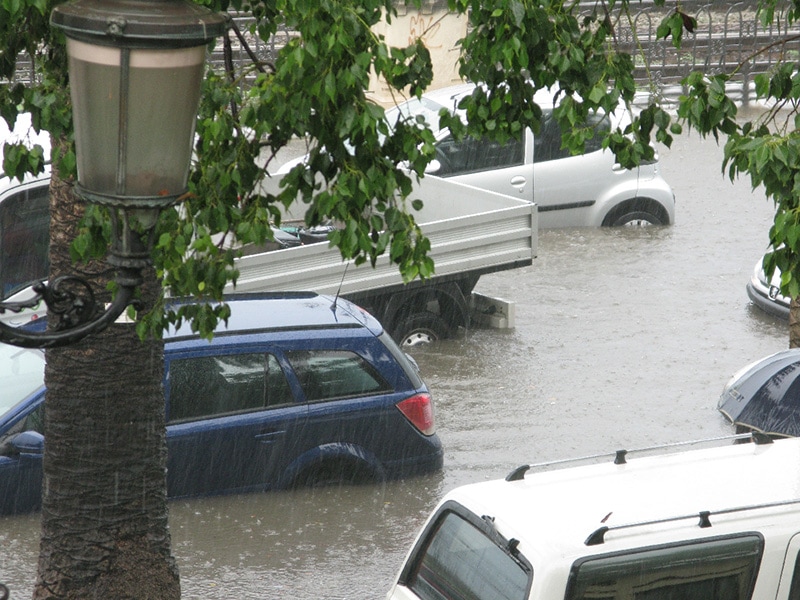 ---
8.

Canada spends approximately $4.5 million every year to fortify water infrastructure.
(Canada.ca)
The Canadian government has invested in projects that fortify water infrastructure to reduce the risk of floods. These include dams, levees, and other flood prevention measures.
Every year, Canada spends approximately $4.5 million on such projects. This money is used to construct new infrastructure or upgrade existing infrastructure to make it more resistant to floods.
As a result, Canada has reduced the risk of flooding in many parts of the country, especially in areas prone to extreme weather events. Additionally, this investment also helps mitigate potential damages in case of a major flood event.
---
9.

More than 700 troops and $30 million were sent to assist with evacuations in 2022.
(Red Cross Canada)
In 2022, the Canadian government deployed more than 700 troops from its Armed Forces to assist in evacuating communities affected by flooding. In addition to this, the Canadian Red Cross donated $30 million toward flood relief efforts.
Together, the troops provided essential support in transporting evacuees to safety and providing additional aid where necessary. This quick response from the government and charitable organizations helped save many lives and limit the damage caused by the floods.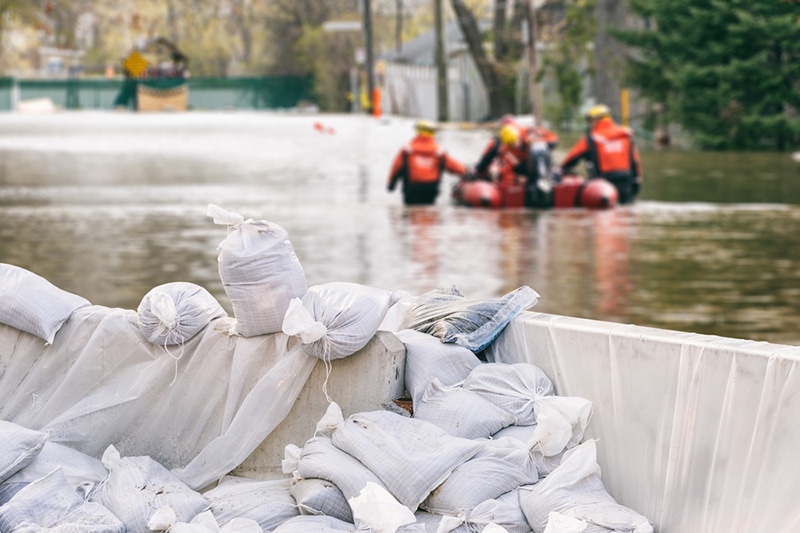 ---
10.

The Canadian government has provided more than $6 billion in flood relief since 1970.
(Public Safety Canada)
Since 1970, the Canadian government has provided over $6 billion in financial assistance to help those affected by floods. This assistance was used to repair damaged infrastructure, provide relief for affected individuals and businesses, and work on prevention initiatives to reduce the risk of future flooding events.
Funding comes from the DFAA (Disaster Financial Assistance Arrangements) program, which is a joint federal-provincial initiative designed to help those affected by natural disasters. The program is regularly updated to ensure that it can provide assistance in the case of a major disaster.

Frequently Asked Questions About Floods in Canada
What can homeowners do to protect their property from floods?
Homeowners can take some basic steps to reduce the risk of flooding on their property, such as installing backwater valves and sump pumps, sealing basement walls and windows with waterproof caulking or tarps, elevating appliances and electronics, raising electrical outlets off the floor, and keeping rain gutters clear.
Homeowners should also consider purchasing flood insurance to help protect their property in the event of a flood.
What is Canada doing to mitigate flooding risks?
The Government of Canada is taking action to reduce the impacts of floods on individuals, communities, and businesses.
The government continues to improve public safety, reduce flood damages, and enhance environmental protection with programs like the National Disaster Mitigation Program (NDMP), which provides funding to provinces and territories for disaster-related infrastructure projects.
Moreover, the government has invested in research and data collection to help inform better decision-making around water-related risks.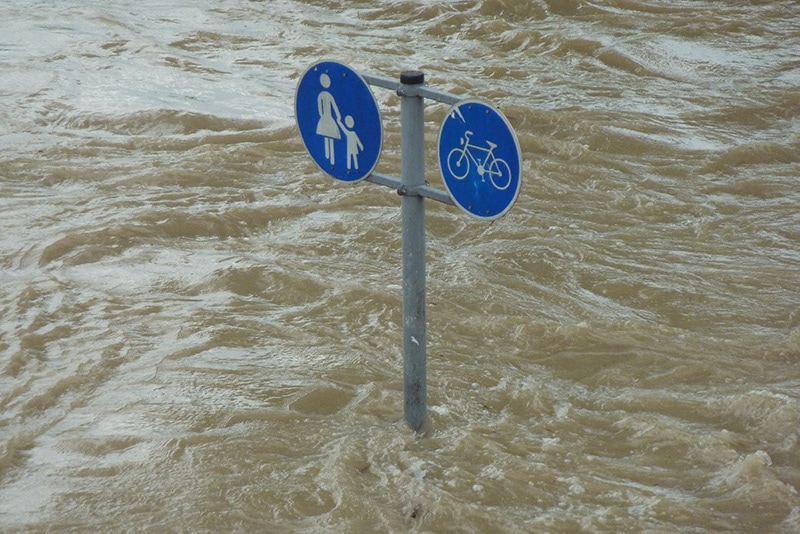 What resources are available to help Canadians prepare for floods?
The Government of Canada offers a variety of resources to help Canadians prepare for floods. The Canadian Red Cross has preparedness tips and emergency kits for individuals, families, and businesses.
In addition, the Resources section of the Government of Canada website also provides additional information on flood safety, insurance coverage, and clean-up efforts. Plus, Environment and Climate Change Canada provides up-to-date information on weather forecasts and flood warnings.
What is the biggest cause of floods in Canada?
The biggest cause of flooding in Canada is heavy rainfall over a short period. This can be caused by hurricanes, thunderstorms, or snowmelt from higher elevations. Other causes include overflowing rivers, ice jams, and storm surges. Regardless of the cause, all Canadians should take precautions to protect their property and prepare for the possibility of a flood.
What are some of the effects of flooding on Canadian communities?
Flooding can have devastating impacts on Canadian communities. Floodwaters can damage homes and businesses, disrupt transportation networks, and cause soil and drinking water contamination.
Floods can also lead to prolonged power outages, forcing people to evacuate their homes for extended periods. In extreme cases, floods can result in loss of life or significant economic losses. All Canadians should take steps to minimize the risk of flooding on their property.

Conclusion
Floods are a serious threat to Canadian communities, but they can be prevented or minimized with the right precautions. Homeowners should protect their property and invest in flood insurance; governments should continue to implement mitigation measures such as investing in data collection and funding for disaster-related infrastructure projects.
What's more, Canada is taking proactive steps to reduce the risk of floods and protect Canadians from the potential damages that major flood events can cause. By investing in infrastructure projects, research initiatives, and public education, Canada is helping ensure its citizens are better prepared for any potential flooding threats.
---
Featured Image Credit: GLFotografie, Shutterstock