14 Great Spare Bedroom Ideas to Try Today (With Pictures)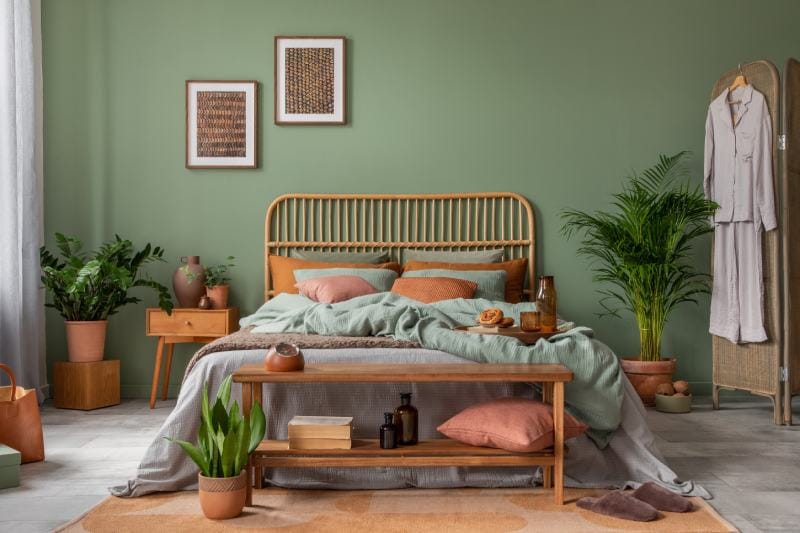 Empty spare bedrooms can weigh on the mind. Guest rooms for guests that never come around feel like wasted space. Empty rooms also feel like wasted space. Soon the dust accumulates, and the air in the room starts to smell stale. Don't waste a good spare bedroom. There are tons of different ideas that can help you transform a space into something more modern or more usable, depending on your situation. Here are some great spare bedroom ideas to try out today.

Top 14 Great Spare Bedroom Ideas
1.

Home Office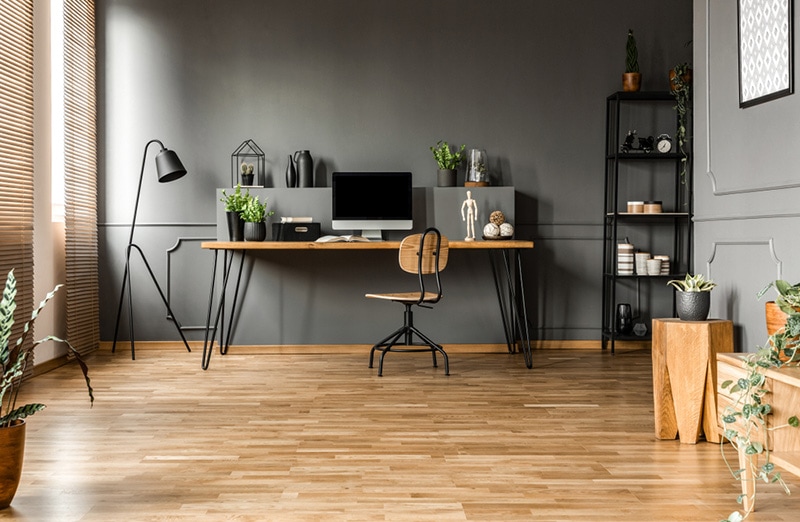 What You Will Need: Desk, chair, document storage, general workspace
Working from home has exploded in recent years. More and more people are able to work from home. Some people even work from home full-time. One of the best uses for a spare bedroom in any home is turning it into a home office. All you need to turn a bedroom into an office is a desk, a workspace, and some comfortable seating. Internet access and a place to put a computer, printer, fax machine, or phone will also be beneficial. The ability to shut the door, close the blinds and eliminate distractions is also a bonus. A well-built home office can be useful for years to come.
---
2.

Crafting Room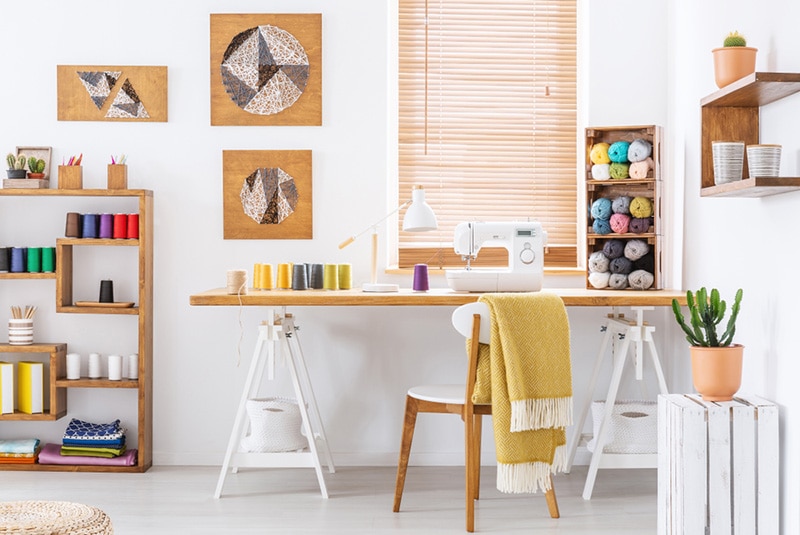 What You Will Need: Shelving, sewing table, chairs, cubbies, good lighting
Crafting rooms have many uses. They are great for pursuing hobbies like sewing, sketching, scrapbooking, and more. Crafting rooms also have the potential to help you make a little money on the side. Many people like to make things and sell them on online marketplaces. A crafting room can help inspire your next project, give you a place to work, or it can give kids a place to explore their creativity. Some basic storage, a large flat table to work on, and good lighting are key to putting together a crafting space.
---
3.

Home Gym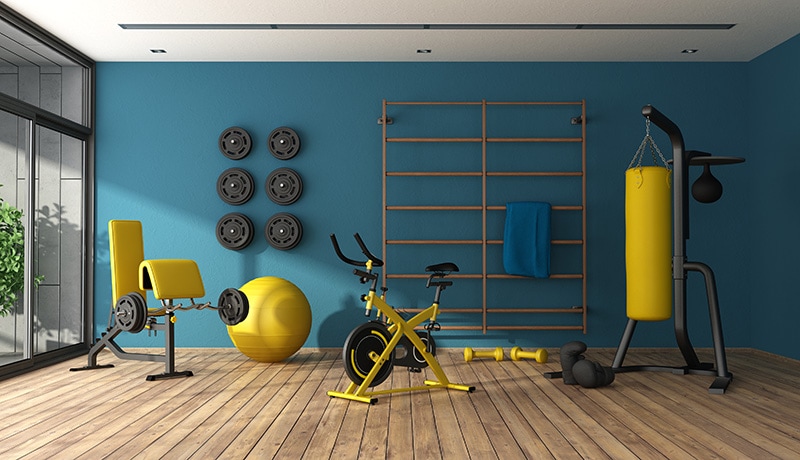 What You Will Need: Exercise equipment, mats or hard floor, weights, a mirror, a clock
Home gyms are a great way to work out and save money on a gym membership. Spare bedrooms make great home gyms. You can fit a lot of workout equipment into a spare bedroom. Weights, yoga mats, resistance bands, a workout bench, a mirror, a clock, and a whiteboard to track workouts can quickly turn an empty bedroom into an effective gym. A relaxing paint color can really elevate the space to something special. You just want to avoid putting a home gym over carpet as the soft flooring can throw off workouts and store sweat.
---
4.

Kids Playroom
What You Will Need: Storage, kid's toys, bright colors
Kids can make a big mess. Anyone who has had their kids take over their family room and common areas knows how intrusive toys can be. Containing kids' toys can be a challenge and a full-time job. A playroom can help curb all of that. Swapping a spare bedroom into a playroom can be a simple endeavor. You can keep the room mostly open. Stash a toy chest, some bright artwork on the walls, and your kids' favorite toys, and you have yourself a toy room. Now, all you have to do is entice your kids to play in there instead of in your dining room. Once they grow up a bit, you can always easily reconfigure the room into a game room or a media room.
---
5.

Game Room
What You Will Need: Comfortable seating, shelving for games, a large, sturdy table, dimmable lighting
There are few things as cozy as playing a board game with friends or family late at night. Having a dedicated game room is perfect for people who like to try out the latest board games or indulge in the classics. Game rooms can be useful and super comfortable. Cozy chairs, dimmable lighting to set the mood, a big table to fit everyone, and a visible shelf to display your favorite games are all you need to construct your own game room. Whether you are an avid fan of Dungeons and Dragons or just like to take the family to task in a game of Monopoly, a game room can help form memories and induce fun. Not into board games? Put a pool table, foosball table, or air hockey table in and keep the good times rolling.
---
6.

Yoga Studio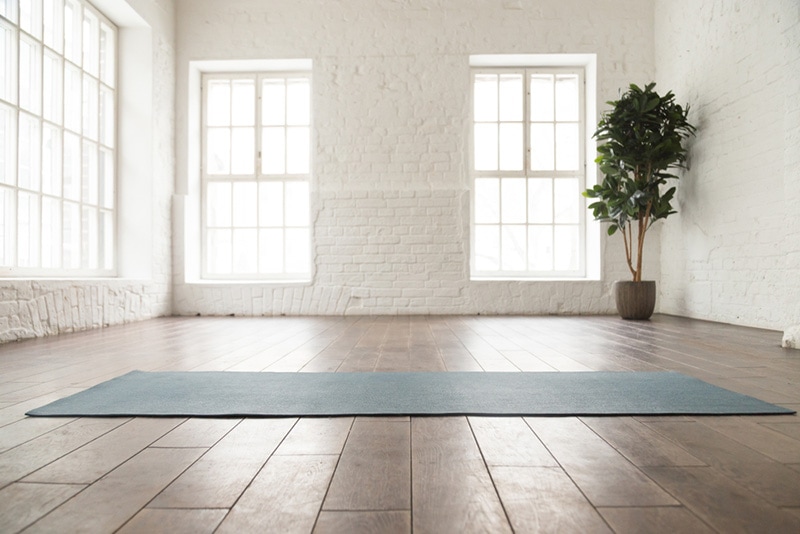 What You Will Need: Open space, yoga mat storage, a mirror, a TV or stand to play videos, personal touches
Yoga studios are similar to home gyms but with a different audience in mind. Yoga studios are extremely easy to put together. All you need is some open space, a place to store yoga mats, a mirror to help critique your form, and a way to watch videos (if you are into videos for your yoga). Bright natural light is also a plus. You can also add some personal touches, some seating, or some light weights to customize it to your liking. This is a very easy way to utilize an empty spare bedroom without too much work or money.
---
7.

Efficient Storage
What You Will Need: Storage system of your choice, an organizational plan, stuff that needs storing
Not all homes come with ample storage areas, especially older homes. Luckily, you can easily transform a spare bedroom into a storage room. You can pick a storage system based on what you need to store. Some people want to stack boxes that they don't have room for elsewhere. Some people don't have a garage or attic to keep things in. An empty bedroom can do the trick. You can put up shelving, hangers, rods, cabinets, and more. Storage systems are also easy to remove and change in case you want to revert the room to something else.
---
8.

Library
What You Will Need: Bookshelves, a cozy chair (or two), a personal light, a rug
Libraries are another classic use for a spare bedroom. Libraries are classy, cozy, and useful. Libraries are perfect for scholars, professionals that have a lot of literature to tote around, and avid book lovers. Books can take up a lot of room and keeping them in a home library is a great way to keep them organized and accessible. Adding some soft rugs, plush chairs, and ambient lighting can make the room extremely comfortable and perfect for curling up with a good book. Building a really good library can cost a lot of money if you want solid wood shelving and nice furniture, but the end product will be more than worth it.
---
9.

Bar / Man Cave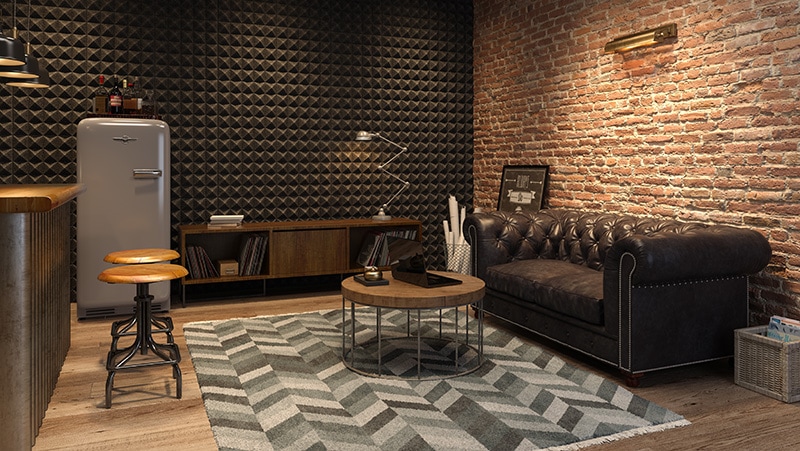 What You Will Need: Mini fridge, appropriate decor, a bar or wet bar, glasses, shelving, a television for sports
This idea might not appeal to the wives and girlfriends out there, but a spare bedroom can make an excellent bar or man cave. An area where men can relax, drink a beer, watch the big game, and seclude themselves from the house can be a godsend. Everyone's man cave is a little different. Some people like to try fancy whiskies, other people want to watch movies, and still, some guys like to store their collectibles and mementos. Whatever your ideal man cave is, a spare bedroom is the perfect canvas to start working from.
---
10.

Media Room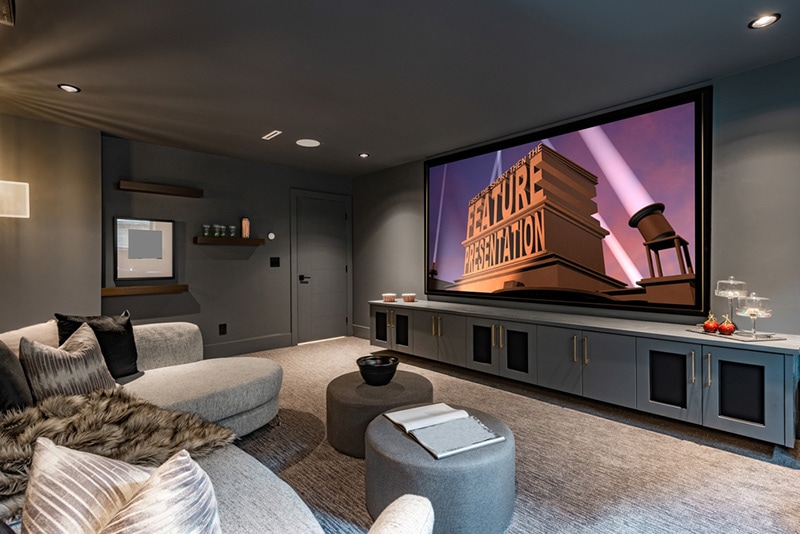 What You Will Need: A TV or projector, gaming system, movie system, couch or plush chairs, black out curtains, speakers
Whatever your favorite medium is, a spare bedroom can make the perfect media room. Spare bedrooms can be perfect to create a home theater, a sports den, or a video game paradise. You can rig up your television, surround sound, latest game system, projector, and more. The more seating you have, the more people you can invite to relax. You can also add some upscale touches like a popcorn machine or wet bar to really put the space over the top. You can configure the room for solo use or group use. Hang your favorite movie poster on the wall and make sure you can keep the sunlight out for movie watching.
---
11.

Rental Space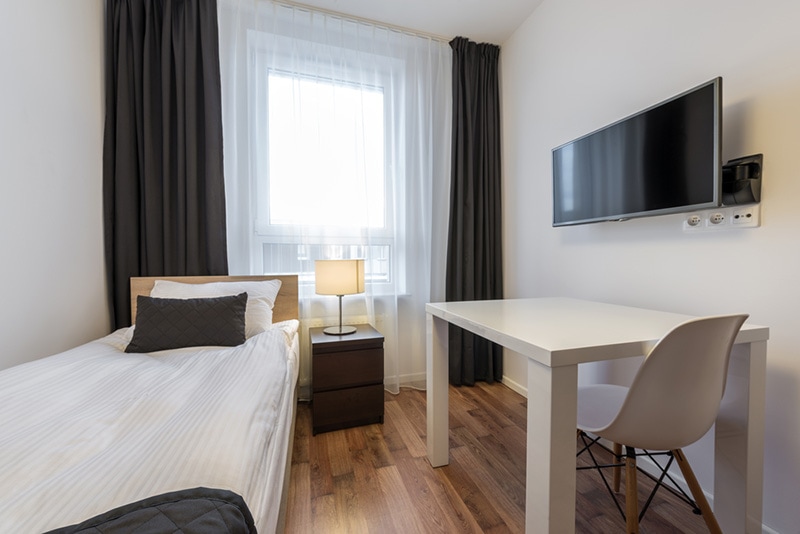 What You Will Need: A bed, closet space, and willingness to let a stranger live in your house
You can easily make some tweaks to an existing guest room or spare room to make it a rental space. People in congested areas or places with high rents can often rent out a single bedroom to tenants and make additional money on the side. To get the most out of a rental room, you would want to add a cable box, potentially a mini fridge for their own food, and some clean comforts. In some markets, a well put together room can fetch a few hundred dollars per month. You will have to be comfortable potentially dealing with strangers and getting into rental disputes, but many people rent rooms all the time with few issues.
---
12.

Music Room
What You Will Need: Speakers, instruments, instrument stand, seating, noise dampeners
Many people love music. You can easily configure a spare bedroom to be a music room. Whether you like to play music such as piano or guitar, or whether you like to listen to music on vinyl or mix your own music on the computer, there are plenty of uses for a dedicated music room. Some people might want to do all three of these things. It might be a good idea to add some sound dampening panels to the room to keep the rest of the house isolated from your music, especially if you like to play loudly. Take all of your musical energy and items, put them into your spare bedroom, and wait for the inspiration and magic to happen.
---
13.

Zen Plant Room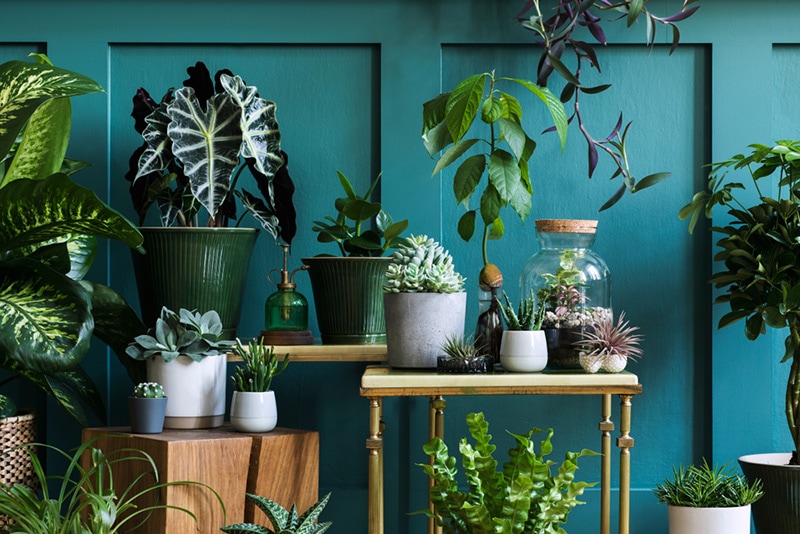 What You Will Need: House plants, a potential water feature, plenty of sunlight, fresh paint
Some people absolutely love houseplants. Plants add a natural splash of color and texture to any room. Lots of houseplants can help reduce stress and induce feelings of calm. Some people like to have a room where they can go and decompress away from screens or distractions. Turning a spare bedroom into a Zen plant room is as easy as filling it to the brim with your favorite houseplants. However, you will need a room with a lot of natural sunlight in order to get the best results. If the room is dark or stuffy, your plants will not do very well. Add a water feature or speakers to get some ambient sound to help you unwind.
---
14.

Upscale Laundry Room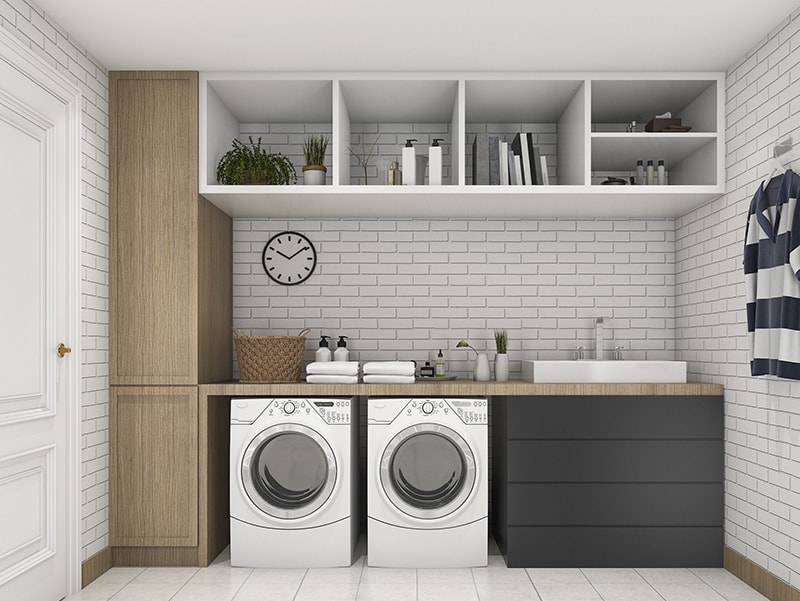 What You Will Need: Folding table, built in storage shelves, washer, dryer, some plumbing work
Doing laundry is a daily chore for many people, and doing laundry in a tiny laundry room can be a hassle. Turning a small spare bedroom into a laundry paradise can be borderline life changing. More room means more storage, more places to fold clothes, easier access to the appliances, and room to actually turn around. The biggest hurdle to turning a spare bedroom into a laundry room is plumbing a water fixture into the room. A room that is already adjoining a bathroom will be easy to plumb. A spare bedroom will have enough room for a sink and a washing machine. Nice, upscale, sizable laundry rooms are a huge benefit, and they can add a lot of value to your home as well.
Tips for Flipping a Room
Transforming a spare bedroom can be an onerous task. Many people don't want to start big projects because they feel overwhelmed. While redoing a whole room can be daunting, it is also eminently doable if you know where to start. Here are some tips to help you get your project off the ground.
Make a plan for the room, write it down, draw it up.
Make a list of supplies that you will need to finish the room.
Make a budget and stick to it.
Work in chunks or steps, no need to finish the room all at once.
Hire a professional when you need one.
Don't underestimate the power of fresh paint.
Look at thrift stores and antique shops for deals on unique pieces.
Conclusion
These ideas can help kick-start your next project or inspire your next transformation. Each one will fit a different budget and lifestyle. Some of these ideas are extremely simple to implement, while others need some extra work or construction. From rooms aimed at keeping kids entertained and contained to game rooms, music rooms, or spaces to help generate money from a side hustle, there are ideas here that are sure to delight nearly any homeowner.
---
Featured Image Credit: Followtheflow, Shutterstock