15 Flood Statistics in The UK to Know in 2023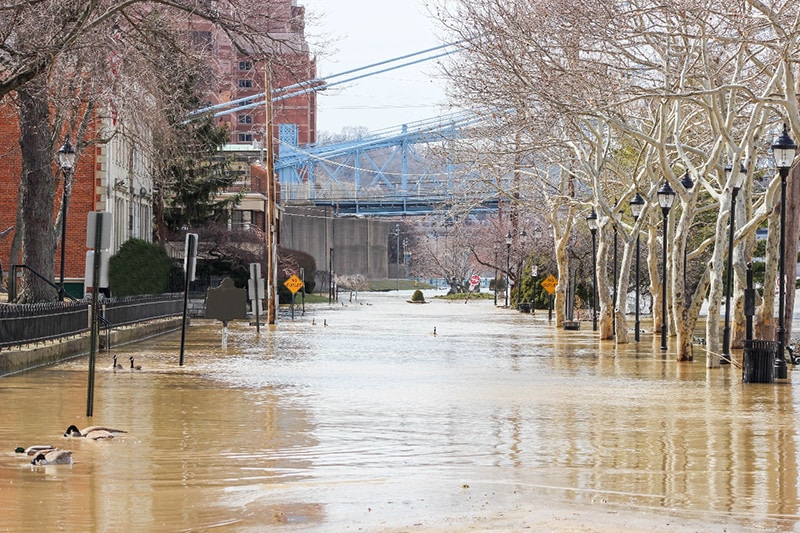 Note: This article's statistics come from third-party sources and do not represent the opinions of this website.
The UK is known for having wet weather, and the island is prone to flooding throughout the year. While floods are most common in winter, when riverbanks burst and coastal flooding is an issue, some of the worst floods in recent history occurred between May and July in 2007. As well as river and coastal flooding, the country is also prone to flash flooding. Overall, flooding costs more than £2 billion a year, which includes the cost of damages and the cost of preparing and maintaining flood defenses.
Below are 15 flood statistics in the UK, including information on some of the more common types of flooding and the costs that floods incur every year.
Click below to jump ahead:

Top 15 Flood Statistics in the UK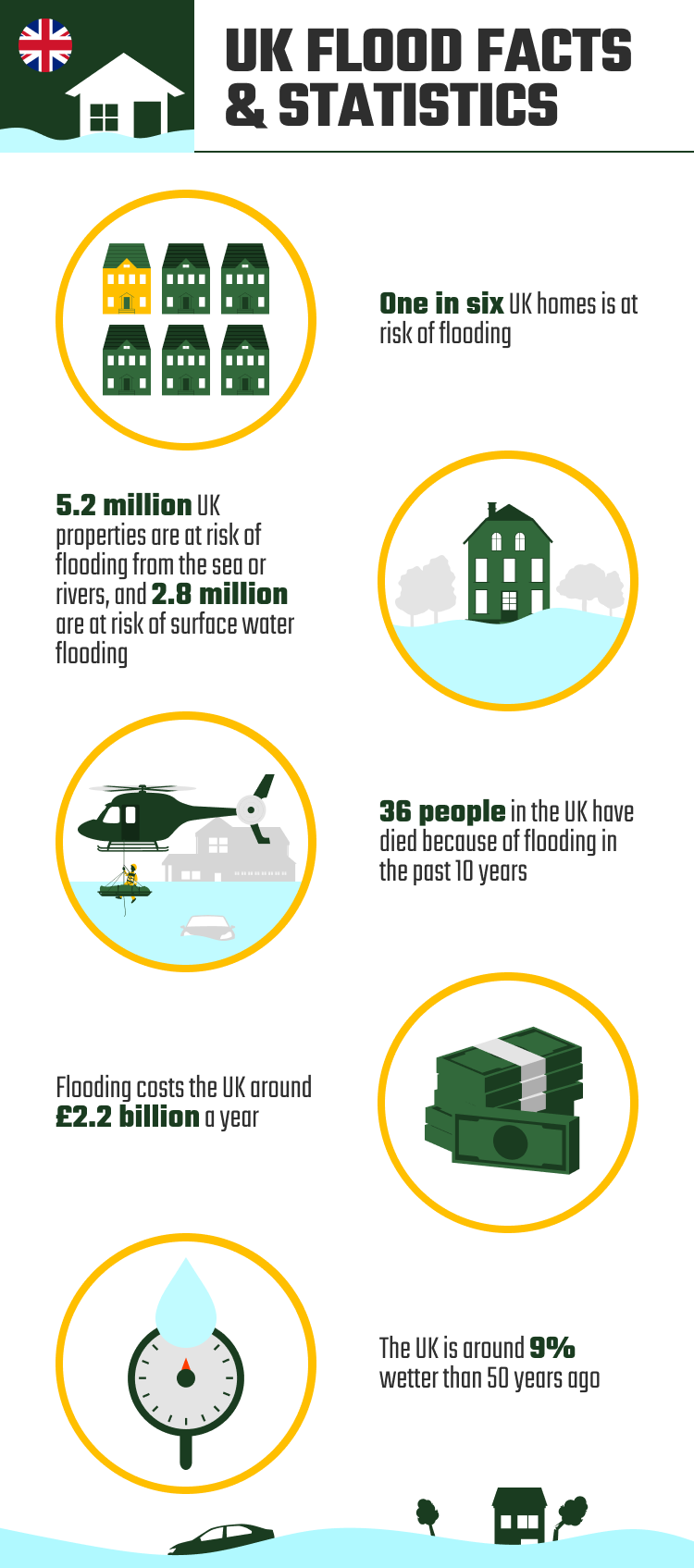 The Risks of Floods
1.

One in Six UK Homes Is at Risk of Flooding.
(Reach and Rescue)
The UK is prone to coastal and river floods, and with the country having such a large network of rivers and long coastlines, it means that one in six homes are considered to be at risk of flooding. Homeowners and potential homeowners can check whether they live in a flood risk area, and there is also a warning system for those that do live in flood areas so that they can receive live updates of risks.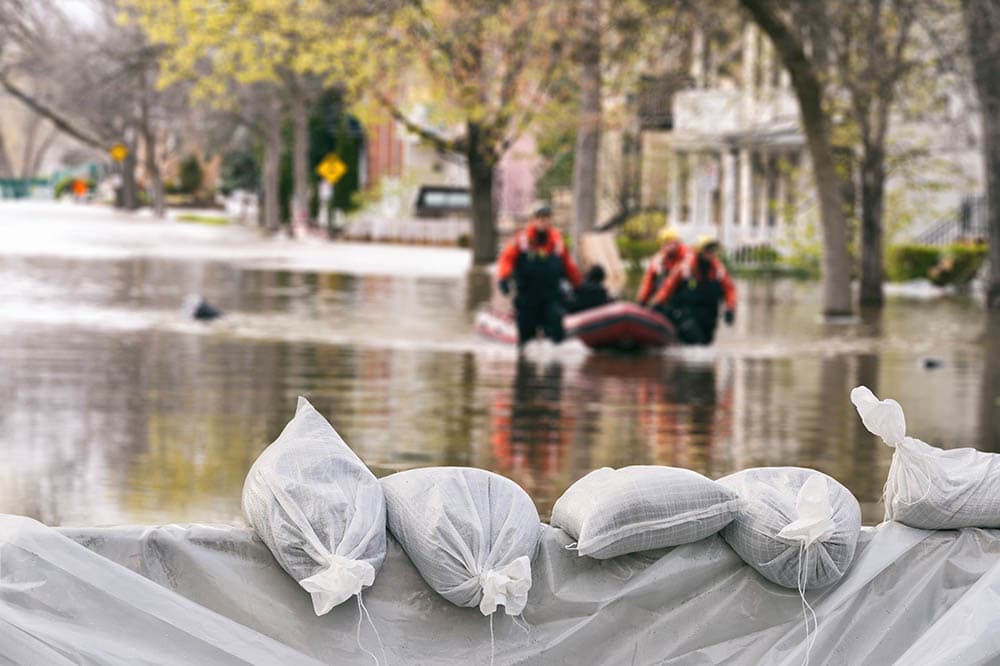 2.

5.2 million Properties Are at Risk of Flooding from the Sea or Rivers.
(Met Office)
The sea and rivers pose the biggest threat of flooding, with sea levels rising above ground level in some areas and at certain times of the year. Rivers pose a risk when the waters swell to such a high level that the pressure causes riverbanks to burst and the water to flood out onto surrounding land. In total, 5.2 million properties are at risk of flooding caused by coastal flooding and rivers.
3.

2.8 million Properties Are at Risk of Surface Water Flooding.
(Met Office)
Flash flooding is a build-up of water, typically as a result of heavy rainfall or other climatic and weather incidents. Although coastal and river floods do pose a bigger threat, flash flooding is also another major cause of flooding in the UK. 2.8 million properties are at risk of this type of flooding. 1 million of those properties are at risk of both flash flooding and river and coastal flooding.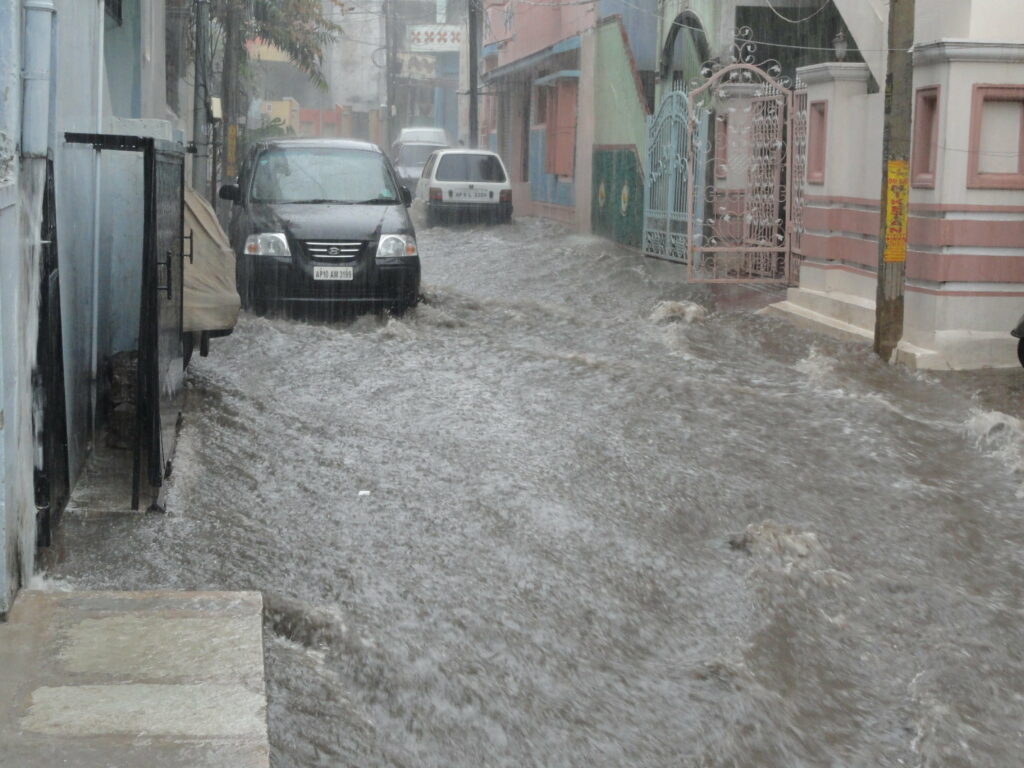 4.

A Quarter of Flooding Happens Outside High-Risk Areas.
(Met Office)
High-risk areas are typically those where flooding has previously occurred and where it is deemed feasible that further flooding will happen. Living in a high-risk area does not necessarily mean that flooding will occur. On the other hand, living outside a high-risk area does not guarantee that a property will avoid flooding. In fact, a quarter of all flooding occurs outside these high-risk areas.
5.

River and Coastal Flooding Are Two of the Most Common Types of Flooding.
(Flood Guidance)
River and coastal flooding are the two biggest flooding threats and are caused when water levels rise. Because the UK is an island, its rivers tend to be short, shallow, and narrow. While this does mean that there is less water in the UK's rivers than in some other parts of the world, it also means that many of them pose a flood risk.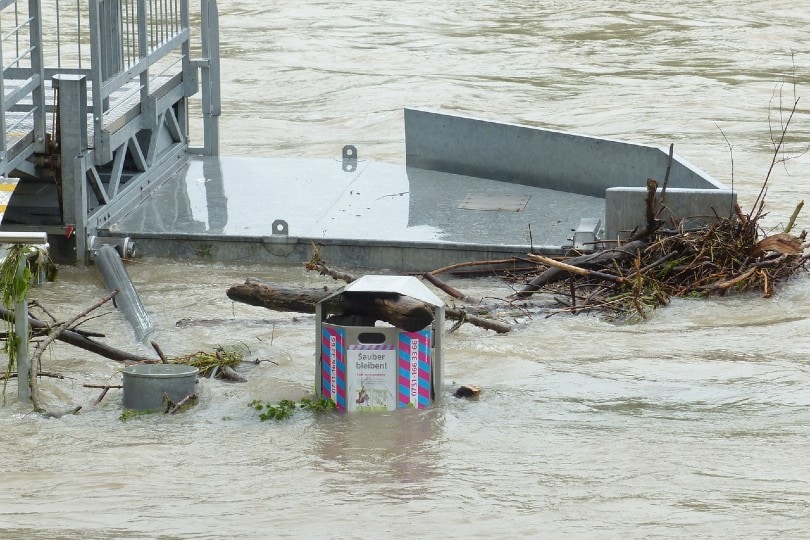 6.

Flash Floods Can Create Walls of Water Up To 20 Feet High.
(Reach and Rescue)
Flash floods create what are known as walls of water. These typically occur when debris dams form from the debris carried in flowing water. The weight and pressure of the water building up against these dams cause them to break and this results in a wall of water that surges downstream. Flash floods can cause walls of water up to 20 feet high and these can pose a danger to property and people.

The Costs of Floods
7.

36 People Have Died Because Of Flooding in the Past 10 Years.
(Met Office)
Flooding not only causes property damage but can also result in a loss of life. In the past 10 years, 36 people have died as a result of flooding in the UK, equivalent to 3.6 deaths per year. The majority of flood deaths are drowning incidents, which is not surprising, but people can also die as a result of being struck by debris and in other ways.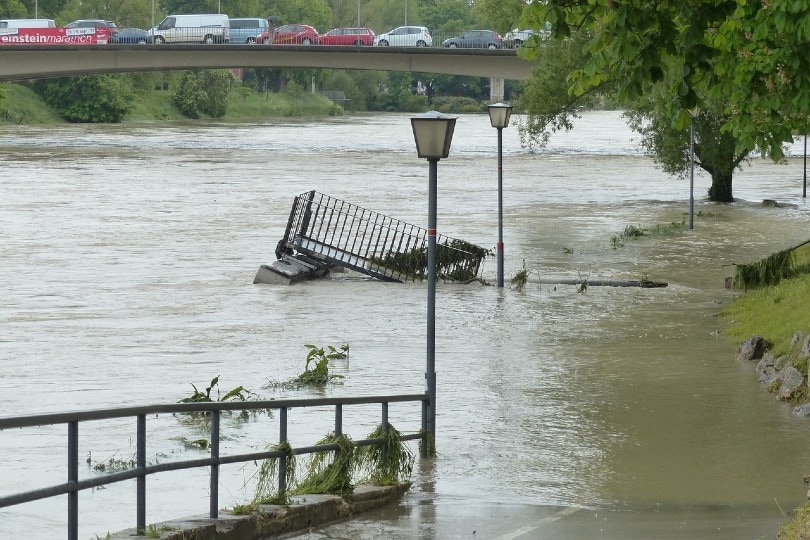 8.

13 People Died in the Floods Of 2007.
(History)
2007 saw some of the biggest floods in the country's history. Floods occurred across the country and occurred, unusually, in the summer months between May and July. Some of the worst floodings occurred in Scotland as well as Yorkshire and Humberside. In total, 13 people died in the floods, making it one of the biggest floods for loss of life seen in the UK.
9.

Flooding Costs the UK Around £2.2 Billion a Year.
(UK Government)
In total, flooding costs the UK approximately £2.2 billion a year. This includes £1.4 billion in repairs to property and in fighting the floods as they occur. The costs would have been much higher if not for the country's flood defences and the emergency services response.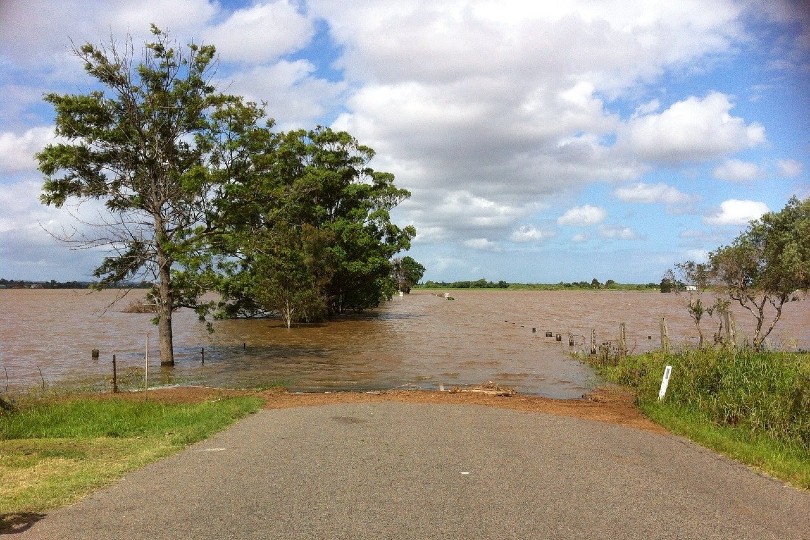 10.

The Government Spends £800 Million a Year on Flood Defences.
(UK Government)
Also included in the £2.2 billion annual cost is £800 million a year in flood defences. This includes river defences like building levees and reservoirs. Coastal defence systems include the building and maintenance of sea walls and protection against earth corrosion. The cost also includes factors like metal and plastic barriers, as well as sandbags and other temporary defences, that can be deployed in the event of flooding.
11.

The Average Insurance Claim for A Flooded Home in the UK Is Just Over £30,000.
(CII)
Flooding doesn't just cost the government and the country as a whole, it costs individual homes. The average claim for a home that has been flooded is just over £30,000. This compares to insurance claims of all types that average just £2,200 which shows the high cost of flood damage to properties and belongings.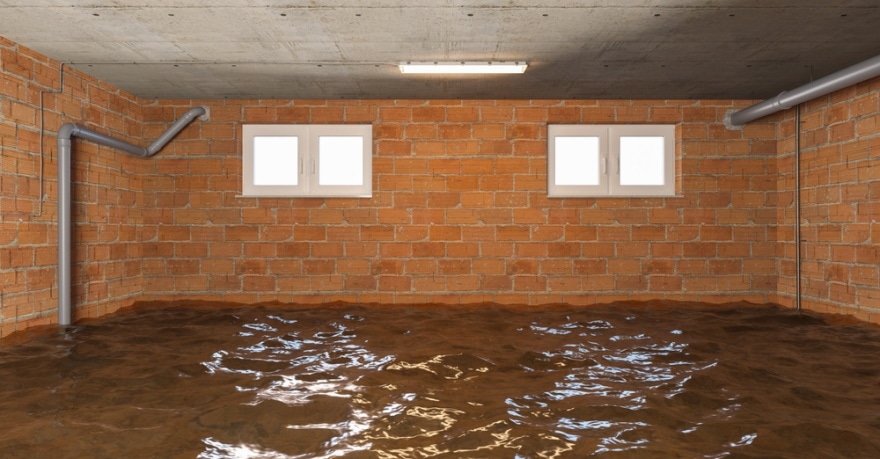 12.

The Average Insurance Claim for a Flooded Business Is £70,000.
(CII)
Businesses can also be affected by flooding and their costs are potentially even higher. The average cost of a commercial flood claim is £70,000, which compares to £11,500, which is the average commercial claim for all risk types.

Flood Prevention and Trends
13.

The UK Is 9% Wetter Than 50 Years Ago.
(Met Office)
Although the UK has long had a reputation for being wet and windy, the problem is worsening. According to statistics, the country is now 9% wetter than it was around 50 years ago. As climate change worsens, the country is expected to experience wetter winters and drier summers, although the intensity of summer rain, when it does occur, is expected to increase which may see an increase in summer flash floods.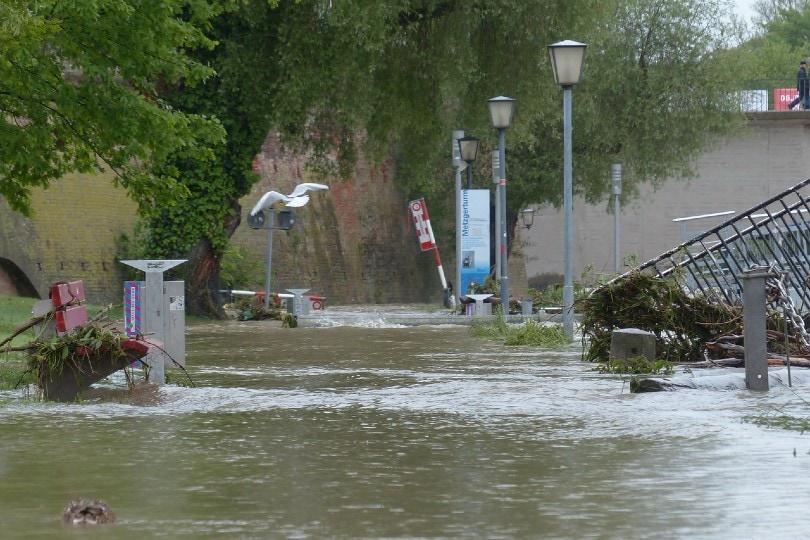 14.

Only 41% Of Those Eligible for Free Flood Alerts Have Signed Up.
(Reach and Rescue)
The UK has a flood alert system in place. People that sign up receive emails, letters, or texts warning them of an impending flood. The system is designed to give people warning so that they can get to safety and protect their property. It also advises on what steps to take if flooding does occur and lets people know when the risk of flood has passed. Despite the service being free to sign up for, only 41% of those that are eligible have signed up to receive these warnings.
15.

The Great Flood of 1968 Affected More Than 6,000 Square Kilometres of Land.
(History)
The most significant flood in the past century or so was the Great Flood of 1968. In 2 days, 2 months of rain fell which caused flooding around the country. In total, it affected approximately 6,000 square kilometres of land. 8 people died in Bristol and dozens of buses were left abandoned on the streets.

Frequently Asked Questions
How do I find the flood history of a property?
The Environment Agency holds details of flooding at all properties across the UK. It is possible to find the flood history of any specific property by sending the postcode and address details to the Environment Agency, which will respond with a detailed history. (UK Government 2)
How much damage does flooding cause in the UK?
Flooding costs the UK approximately £2.2 billion a year, although this does include £800 million spent on developing and maintaining flood defences. This means that £1.4 billion of damage occurs every year and this likely doesn't cover all the costs to private property, which could make the figure much higher.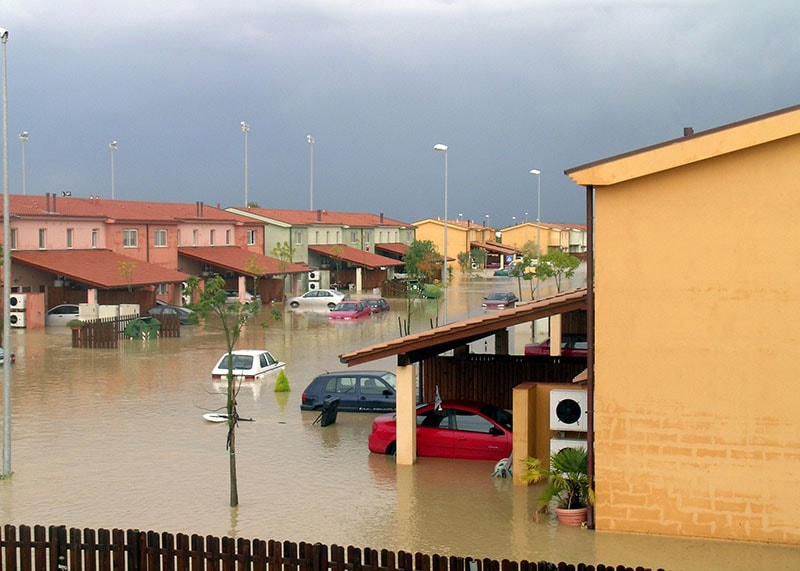 Can you get home insurance if you live in a high-risk area?
Building insurance policies typically include flood risk and cover up to the value of rebuilding a home entirely. Some insurers may be unwilling to cover homeowners that live in high-risk areas, but the government and the insurance industry jointly launched a scheme called Flood Re in 2016 that aims to ensure that homeowners in these areas can access home insurance for their property.
Home insurance companies pay into a flood risk pot that is used to cover the costs of flood damage, and most homeowners in high-risk areas fall under the protection of this scheme. (Money)

Conclusion
Floods are potentially dangerous and cost the UK billions of pounds every year in repairs, recovery, protection, and the building of adequate defences. Despite this, many homes are still at risk of flooding, especially from river and coastal flooding but also from flash flooding and other potential causes.
Homeowners in high-risk areas are advised to ensure they have adequate home insurance in place and to sign up for the free flood alert system that is in operation across the country.
See Also: