11 Front Yard Landscaping Ideas and Trends in 2023 (with Pictures)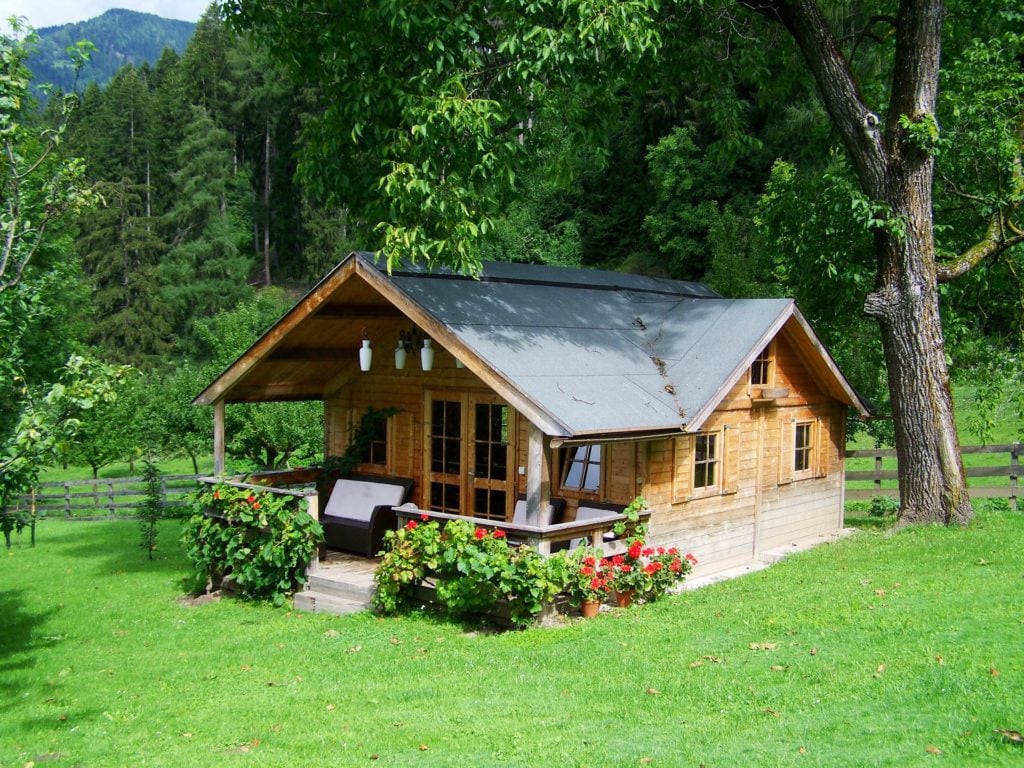 Many people focus on landscaping their back yard, and quite often, the front yard doesn't get the same care and attention. But there's no reason that the front yard can't be every bit of incredible as the back yard.
We've gathered 11 popular ideas this year to get your creative juices flowing. Remember, the beauty of landscaping is that you can create whatever you envision!

11 Front Yard Landscaping Ideas and Trends in 2023 (with Pictures)
1.

Minimalistic
In our busy world, sometimes it's nice to take it back a notch. Keeping front yard landscape designs to a minimum is a popular approach. A lovely green lawn and a couple of trees may be boring to some, but it's a simple work of art to others.
One thing about a minimalist approach to landscaping is that it does require a reasonable amount of maintenance. By keeping the focal point on having a lush green lawn, it could stand out like a sore thumb if you let it go wild.
---
2.

Edible Landscape
For some people, it's about the rising prices of fresh food, and others simply want to take control of what they're putting in their bodies. Either way, fruit and vegetable gardening is getting more popular every year.
Backyard vegetable gardens are nothing new, but front yard gardens are also getting some attention. If you get creative, many decorative plants make good companion plants with vegetables. With a little bit of planning, you can create a beautiful front yard landscape with a vegetable garden.
---
3.

Outdoor Living Area
When someone thinks of outdoor living, typically, they will think about cozy backyard patios with fire pits or outdoor kitchens. What about creating an outdoor living area in the front yard? An outdoor kitchen probably won't fit the design for a front yard, but a nice sitting area in a shady spot could be a great addition.
When doing a front yard living area, it's easy to incorporate other ideas. For example, setting up your space around a little pond or waterfall would create a peaceful oasis to relax in.
Consult a landscaping expert
Find a brick and stone specialist in your area, and get free, no-commitment estimates for your project.


---
4.

Private Yard
There are several ways that you can create a private front yard. One wonderful and creative way is through the combination of a fence and a creeping plant of some kind. With this method, the fence doesn't need to be massive, and you're able to add some colorful and living aspects with the creeping plants.
Another way that you could create a private space is through thick, tall hedges. There are also many very tall privacy fence designs you could use.
---
5.

Low-Maintenance Design
A low-maintenance yard design is also called "xeriscaping". This type of landscaping incorporates plants and vegetation that does well in hot climates and is drought-tolerant. It works well to incorporate native trees and plants into the landscape in most cases.
This is an ideal way to landscape any yard if you live in a hot, arid climate because it prevents the need for excessive watering. Not only is this less work, but it's also better for the environment because you won't be using as much water.
---
6.

Rewilding
Don't be scared of the weeds! Rewilding is becoming quite popular in North America. Essentially, you let nature do its thing with minimal interference from you. Long grass, randomness, and even some weeds are part of rewilding.
If you're going from a perfectly manicured front yard, you can do a couple of things to move towards rewilding. The first thing is to stop cutting the grass. Then plant native wildflowers and plants.
Also, including things like birdbaths and having small woodpiles encourages critters to make their homes in your garden is a big part of rewilding.
---
7.

Critter Haven
Maybe you want to encourage some wildlife to share your yard, but you don't want to go the rewilding route. There are still ways to get critters to visit. If you're looking to see deer or similar animals, all you have to do is plant deer-friendly plants or bushes. You'll be surprised how quickly they come around.
Other things you can do to encourage animals are small woodpiles, birdhouses, and birdbaths, or even a pile of leaves can house small critters like rabbits or mice.
---
8.

No Grass
Let's face it, mowing the grass can be a drag. Sure, the smell of fresh-cut grass is amazing, but it's a lot of work, and many people are actually allergic to grass. Grassless yards are becoming quite popular. Some people opt to get rid of grass and fill the space with a rock garden or something similar.
Another option that still provides a lot of character and color is a combination of wood chip mulch, a few shrubs or trees, and gravel and concrete. Not quite zero maintenance like a rock yard, but still very low compared to having grass to cut.
---
9.

Welcoming Landscaping
Your front yard is generally the first thing someone sees when visiting your home. If you want to make an impression, landscaping a beautiful yard is great. This is one way you can really let your character shine through.
A welcoming landscape might include a nice windy trail through trees and shrubs. There would probably be some color in there too, or maybe a couple of garden gnomes. Creating this welcoming landscape is a good way to match any particular design choices you made on your home as well.
---
10.

Fancy Gate
Not everyone has big fences with gates to get into their house, but if you do, this is another way to make that first impression. It's similar to the welcoming landscape, except you let the fence design and gate do the talking.
You could go with the classic wrought iron gate or maybe a nice wooden one. If you're looking for a sleek, modern design, there are also some really cool stainless steel gates available.
---
11.

Water Feature
Fancy water features aren't just for the backyard. If you live in a climate that gets a lot of rain you can create a beautiful feature that's also functional. You can control water drainage by creating your own "river" to the street drains.
Small natural ponds also make great additions to the front yard. If you have a sloped yard, creating a rock waterfall with a pond is not hard to do too.

Conclusion
Landscaping is one of those things that can get quite expensive, depending on what kind of design you choose. It pays to plan ahead and even draw it out on paper. We hope this list has inspired you to create an incredible front yard with its design ideas.
---
Featured Image Credit: Anna Armbrust, Pixabay