What is the Cost to Install a Fence in 2023? What You Need To Know!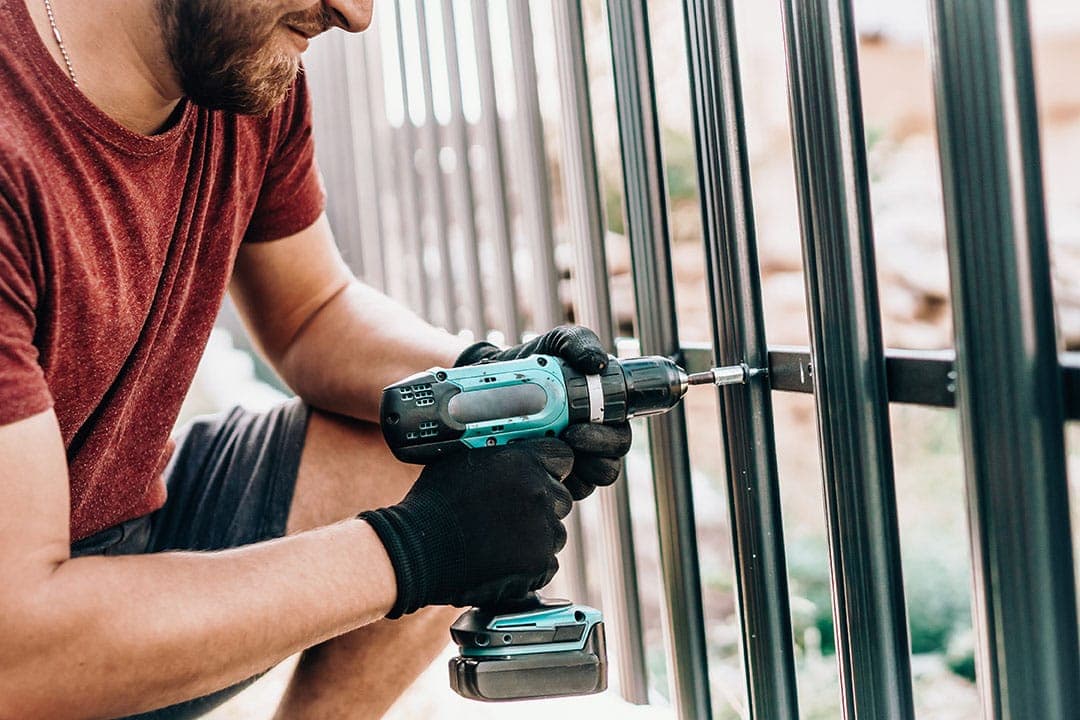 If you're thinking about installing a fence for privacy and protection, this guide is for you. Today, we'll talk about installation costs this year, how much contractors charge for the job, and what additional expenses you can expect. Essentially, it all comes down to the size and the material: the longer the fence, the more you'll have to pay.
Premium materials will also cost more than, say, cheap wire. So, join us and check out the average cost in the US, how much regular folks pay for a new fence, and how the price varies depending on the location. We'll also cover topics like how long fences last and more.

The Importance of a Fence
If you're a private person, a fence is a must. And if you have little kids and pets, it will offer much-needed security and safety. A loud neighbor—that's another issue a well-built fence can solve. The same is true if you live near a busy highway. A fence won't be able to completely dampen these noises, but it will make a big difference.
Along with that, it can boost the curb appeal of your house, which is also a big pro. And let's not forget that fences are perfect for blocking a less-than-ideal view for people that live in poor neighborhoods or just outside of HOA communities. Oh, and in the US, fences have a 50–70% ROI.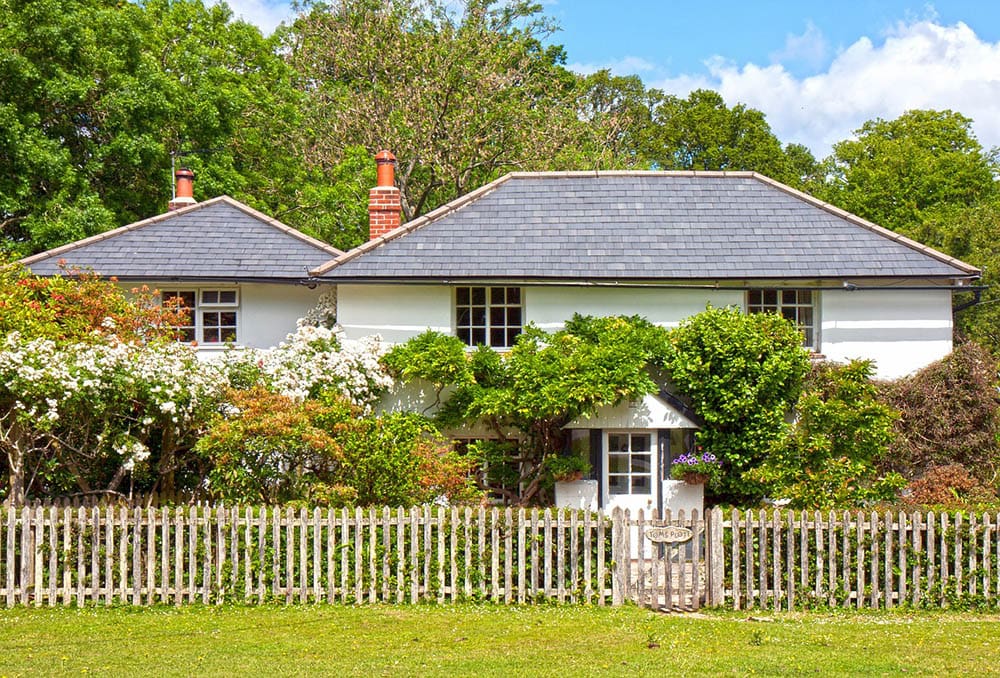 How Much Does a Professional Fence Installation Cost?
There are lots of options on the table when it comes to fences. You've got different styles, designs, and materials. Now, the national average cost in the US is $3,000–$7,000. And this year, most folks will be paying $4,000–$4,500. For this kind of money, you can expect to get a 4-inch tall, 200-linear feet long cedar fence, along with a gate.
If you have a limited budget for this project, a 3-inch, 200-linear feet chain link fence will cost only $1,800–$2,000. For example, to enclose a backyard, be ready to pay $1,000–$7,500. Or, if you have a thick wallet and are ready to invest in a premium-quality fence for your property, a 6-inch and 200-linear feet wrought iron fence (one of the most expensive materials) with a proper top-notch gate will set you back $9–$9,500.
The average cost in the US: $4–4.5K
The average range for a new fence: $3–7K
Low-end installation cost: $1.8–2K
High-end installation cost: $9–9.5K
Fence Installation Cost by Location
If you live in New York, New Jersey, Maine, or, say, Massachusetts, installing a fence will cost you more than in California, Utah, Nevada, or Arizona. Here's how much you'll be charged based on your location:
The East Coast: $3.7–4.2K
Midwest US: $3.4–4K
The West Coast: $3.2–4.1K
Always get an estimate from a local contractor, as the price will vary from state to state or even city to city. Or you can use the zip codes system to check out the average cost in your location.
Fence Installation Cost by Linear Feet
Did you know that fences are sold by linear feet? That's true, and the average cost for one linear foot of a brand-new fence is $11–$30, with most property owners opting for a 200 LF fence, which is enough to cover 10K square feet or a 1/4 acre. Here's how much you'll have to pay for different fence sizes:
25 LF: $280–900
50 LF: $600–1.8K
75 LF: $850–2.5K
100 LF: $1.3–3.6K
150 LF: $1.7–5.3K
200 LF: $2.3–7.1K
300 LF: $3.6–11K
400 LF: $4.7–14K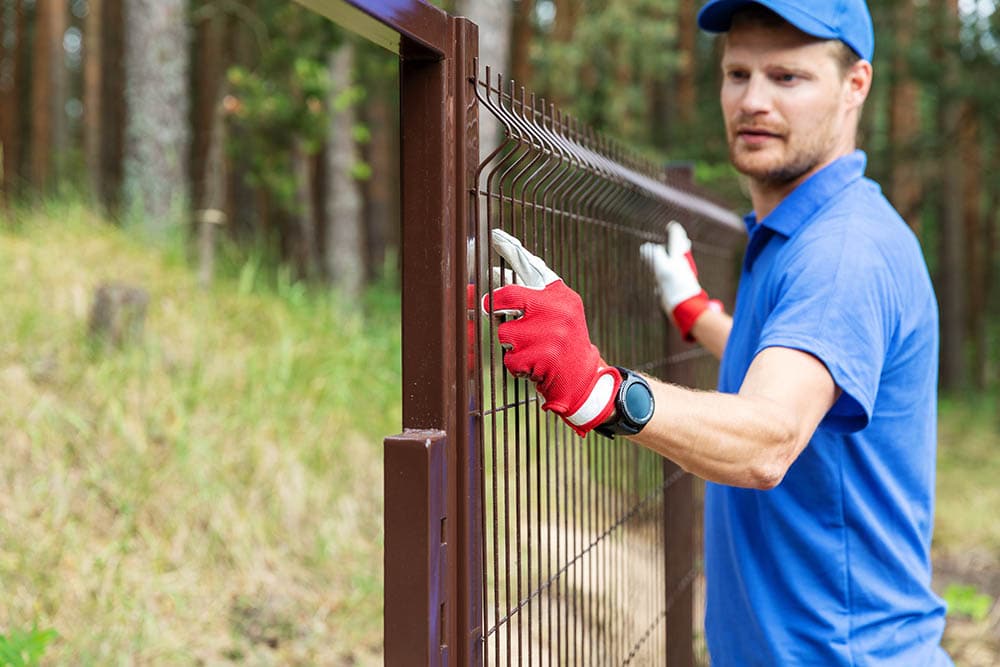 Fence Installation Cost by Different Materials
Fences can be built from a wide range of materials, and they all cost differently. Materials determine the aesthetics, durability, and average lifespan of the fence. On top of that, while wood is perfect for privacy, chain links do a better job of keeping thieves away. Here's how much people in the US can expect to pay for a linear foot this year (labor cost included):
Wire (Barbed): $1–7
Chain Link: $12–42
Natural Wood: $16–35
Vinyl (PVC): $15–40
Aluminum: $15–40
Steel: $16–58
Composite Panels: $23–42
Wrought Iron: $22–40
Glass Fence: $70–135
Barbed wire is perfect for keeping animals in. It's very cheap, easy to work with, and a good choice for farmers. Chain link fences, in turn, offer extended security. Wood looks great and gives you much-needed privacy. What about vinyl? It's not very resistant to natural elements but is still quite popular. Aluminum is low-maintenance, robust, but not as secure as steel. Composite fences are also durable and maintenance-free.
Finally, we've got wrought iron and glass. Iron is very heavy, available in many different styles, and lasts for decades. As for glass, it is very expensive and is mostly used to encircle pools.
Fence Installation Cost by Style
Should you go with the lattice design, or will your property look better with an "electric" fence? Only you can answer that! Meanwhile, check out how much different styles cost per linear foot (material + labor):
Electric Fence: $5–10
Split Rails: $5–12
Post + Rails: $10–16
Picket Fence: $15–32
Fence Panels: $16–40
Dog-Eared Style: $19–36
Lattice Fencing: $18–38
Shadow Box: $19–40
Palisade Fence: $20–40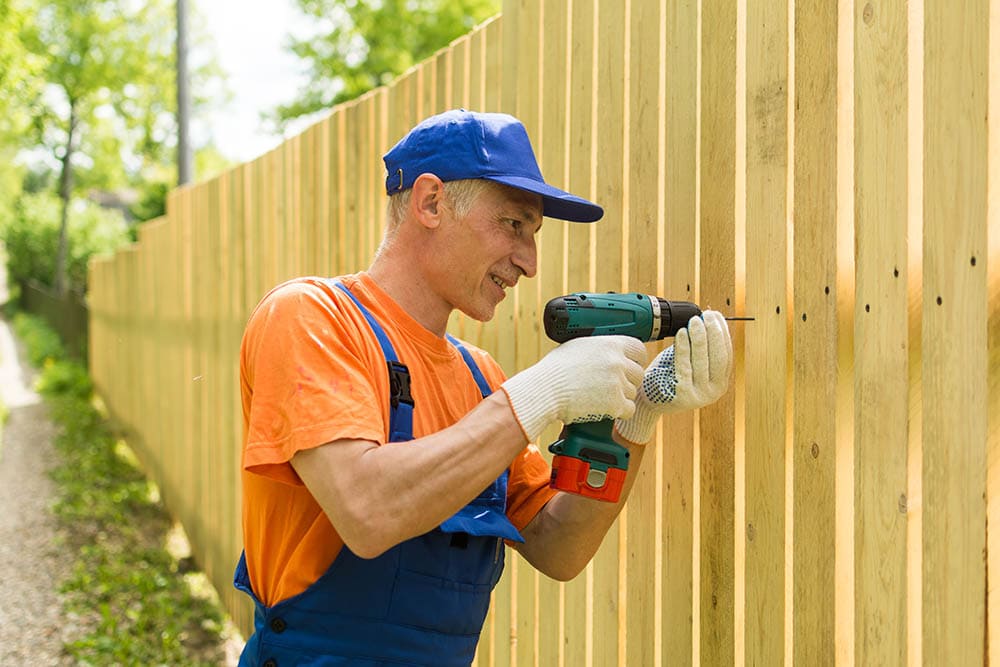 Additional Costs to Anticipate
When hiring a contractor to install a new fence, you need to always keep additional costs in mind. We're talking about painting, keypad locks, gates, and more. Here's a full list:
Survey: $350–800
Pressure-Washing: $120–340
Painting: $1.1–2.4K
Fence Lighting: $130–500
Keypads: $160–480
Gate: $120–650
Décor: $10–25 per linear foot
A land survey defines the borders of your property. Without it, you may end up being sued by your neighbors! As for pressure-washing, it's highly recommended for old fences. Before you go ahead and paint it, pressure-wash it to remove all the dirt, grime, and the factory paint. Moving on to lighting, it's mostly installed on openings and gates, but it's totally up to you, of course.
Next, keypad locks are essential if you have a security system installed on the gate. They're not particularly cheap, but well worth it. Finally, fence décor can breathe life into an otherwise boring fence. Think about post caps, designer gates, panels, finials, and more.

How Much Do Contractors Charge?
The labor cost will vary depending on the complexity of the work, the materials used, and the area that you live in, with the material(s) having the biggest impact on the price. On average, you'll be charged $4–$20 per linear foot of installed fence. Barbed wire will be as cheap as $0.93 per LF; vinyl, aluminum, and steel cost $5–$10. Chain link, wood, glass, and wrought iron, in turn, cost $8.50–&20. You will have to pay $12–$15 for composite, though.
How Long Does the Installation Take?
It takes a professional team 1–2 days to build a wood fence. If you want a metal fence, that will take twice as long to install (3–4 days). And one more thing: before you go ahead and hire a contractor, check whether you need a permit for a fence or not. In most areas, a permit won't be necessary. Still, certain states/cities do want it.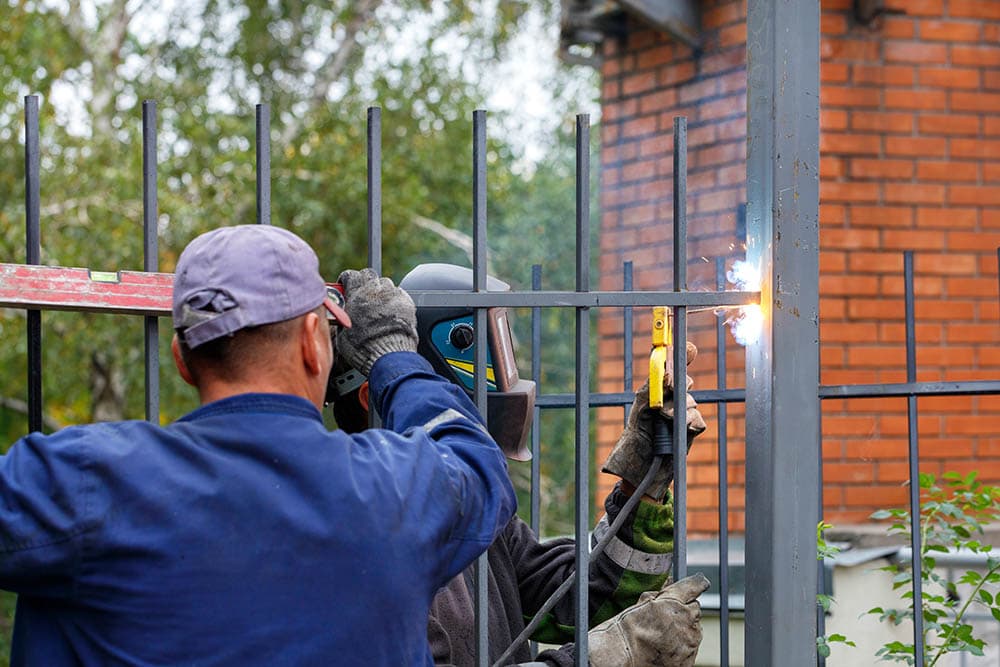 How Long Do Fences Last?
The average lifespan of a fence in the United States is 20–50 years, given you take good care of it. This greatly depends on the material, of course, but it's recommended to have a specialist check its condition once you cross the 20–25-year mark. If the fence is crafted from wood, it will be vulnerable to humidity, rot, pests, warping, and discoloration. You can fix all that with a little bit of putty or wood filler, though (except for warping).
As for vinyl, it's a lot more resistant to natural elements. However, it isn't very strong against piles of show, heavy impact (like a car hitting it), or cracks. With vinyl, it's always best to replace damaged parts rather than try to fix them. Steel fences are the most durable option, but accidents, shifting soil, and, eventually, corrosion do still happen. Again, instead of fixing a damaged rail or section, just replace it.
Related Reads: 

Conclusion
Installing a fence around your property is a very smart purchase. Is it going to be cheap? Well, not quite, but in the long run, you will benefit from it. Even if you're on a tight budget and can only afford a short fence made of barbed wire or chain link, we say go for it. Fences are essential for people that live in dangerous neighborhoods and protect against break-ins.
Added privacy, boundary lines (for neighbors and passers), and an increased home value are all worth the investment. So, pick the right material, think about how many linear feet you need, get in contact with a contractor, and enjoy your fence!
---
Featured Image Credit: bogdanhoda, Shutterstock