12 Home Staging Statistics in Canada (Updated In 2023)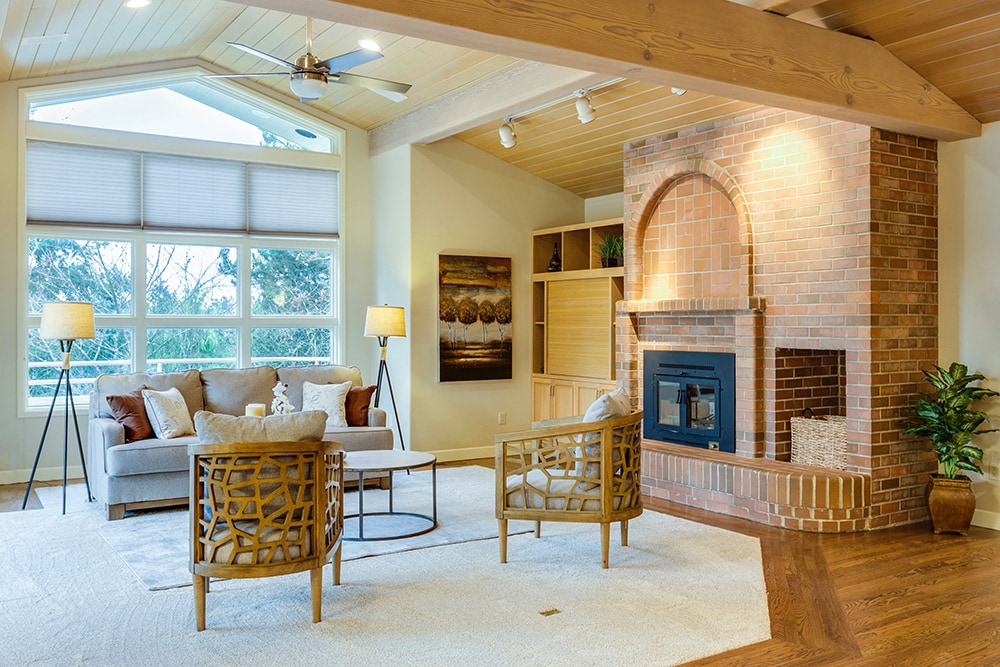 Note: This article's statistics come from third-party sources and do not represent the opinions of this website.
Staging is not a new concept: homeowners have been doing it for many years. This technique is used to boost the visual appeal of a property to sell it faster and at a better price. However, for the average seller in the US or Canada, staging is a mystery because they have little knowledge of the real estate market. That's when professional home stagers come in.
For a discussed compensation, these companies clean, fix, and redecorate the house. The big question is—does home staging really make a difference? To help you find the answer, we put together a list of the most important home staging statistics in Canada. We'll start with general facts, talk about what buyers pay the most attention to, and look at current prices. Here goes!

The 12 Home Staging Statistics in Canada

General Home Staging Statistics and Facts
1.

In 2022, 22% of houses sold in Canada and the US were professionally staged.
(IAHSP, Statista)
In 2022, Canadian citizens bought and sold 498,000 houses. That same year, the sales numbers in the United States were more than 10 times higher (5.95 million units). Now, of all the properties sold in North America, approximately 1.3 million dwellings were staged to maximize the appeal and market value.
If you prefer percentages over numbers, here's the data from the International Association of Home Staging Professionals: 22% of houses listed and sold in NA in 2022 were staged. That's quite an impressive number (almost 25% of all successful deals). And it's predicted to go up in 2023 and 2024.
---
2.

The selling price of staged houses in North America is 15–20% higher than the listed price.
(IAHSP)
Stagers do an excellent job of improving the curb appeal of a residence, making it look more inviting. That allows them to sell the property at a higher price compared to the originally listed price. But how big of a difference do they make, exactly? Well, in 2022, 9.7% of staged homes sold for 15–20% more. That's a $75–$100,000 "bonus" to a house that costs $500,000!
Next, 38.7% of buyers (that's the largest group) paid 6–12% more versus the listed price. In those deals, the seller's extra profit was $30,000–$60,000 for that same half-a-million residence. Again, that's an excellent result, especially given that the stagers only got 3% in the form of commission. And the more the house costs, the higher the difference vs. the listed price will be (in numbers).
---
3.

In Canada, staged homes are sold up to 11 times faster compared to non-staged property.
(IAHSP)
Expertly staged homes are sold up to 11 times faster than non-staged ones; luxury homes sell 2–8 times quicker. This is true for Canada and the United States. Every single property is unique, of course, and you might not be able to sell it in the blink of an eye. Still, according to the statistics, you'll have a dramatically higher chance of finding a buyer if the house is staged.
By the way, on average, staged and non-staged properties spend 25 days on the market (41 days if we're talking about luxury properties). And one more thing: 27% of staged properties in 2022 cost $500,000–$750,000. This is the largest price group. Next, we have homes in the $350,000–$500,000 range (25%), $750,000–$900,000 (21%), and $1M+ (20.9%). The cheapest residences ($100,000–$350,000) only made up 5.3%.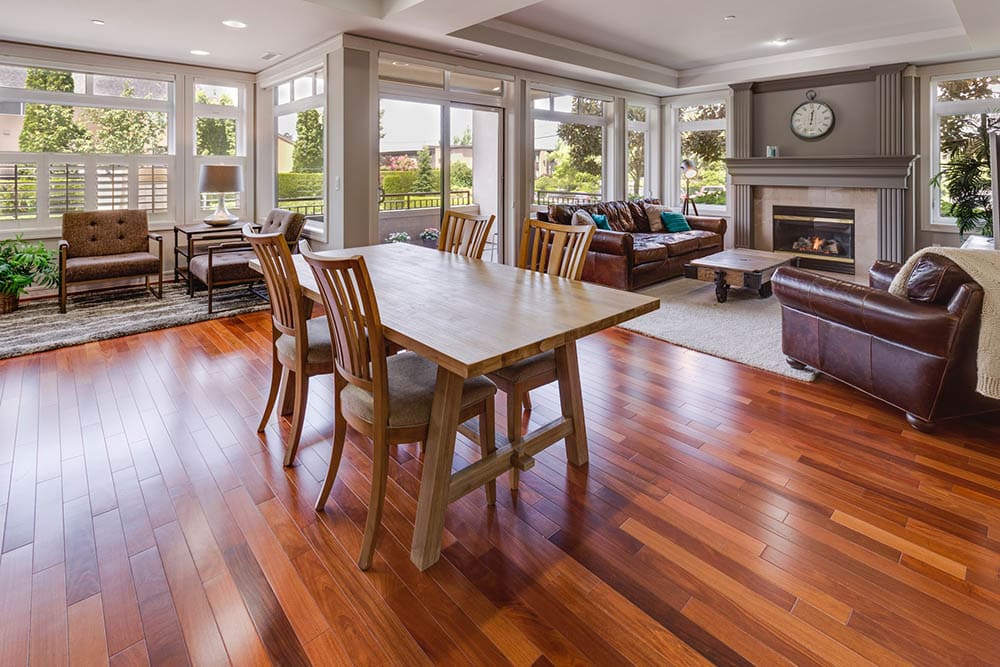 ---
4.

There are less than 10,000 expert home stagers in the real estate industry.
(IAHSP, Statista)
Did you know that there aren't even 10,000 licensed home stagers out there? This is true not only for North America but the entire world. They make up for just 1% of the total number of professional realtors and around 0.5% of NAR agents in the States alone. However, their impact on the industry is significantly higher, and it keeps growing.
Home stagers help buyers find their dream homes. The sellers, in turn, get much-needed help in reordering and rearranging the house to sweeten the deal. The real estate sector of the economy benefits as well. By helping clients sell their properties faster, they give the industry a mighty boost.
---
5.

Home stagers spend $1,200–$10,000 on marketing and $400–$700 on liability coverage.
(IAHSP, TRUiC)
Depending on the contract, a home stager can be a lot more than just a person that helps you move furniture around. Professional agencies with 360-degree services also help put your property "on the spot" to increase its chances of being noticed. In 2022, stagers ended up spending as little as $1,200 or as much as $10,000 on marketing.
This includes marketing ideas, materials, vendor programs, various events, and more. Most home staging companies spend up to $700 for $1 million in liability coverage. This protects them from expensive repairs. Coverage for professional vehicles and staff members, in turn, can cost up to $3,000. Movers charge $800 for their job; warehouses for storage aren't cheap, either.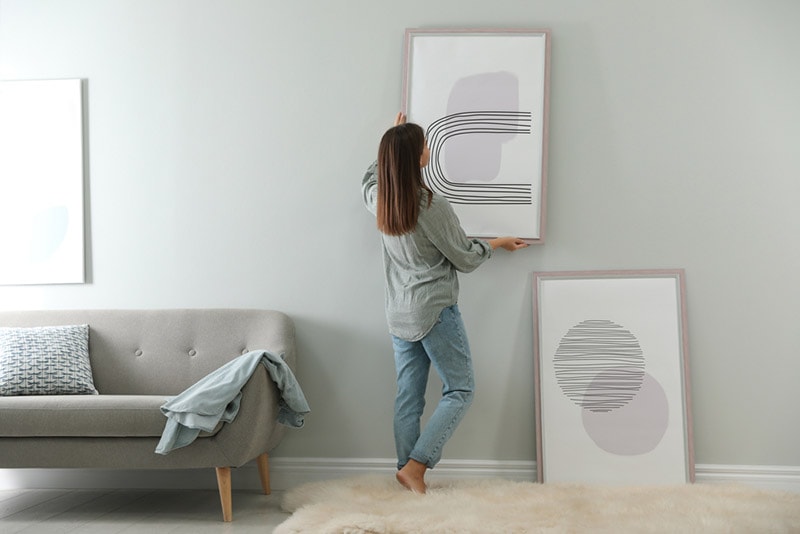 ---
6.

Over 10% of real estate agents only stage houses that are hard to sell.
(NAR. Realtor)
Almost a third of professional realtors stage every single house before they list them (31%). However, 13% of real estate agents only do that with tough-to-sell properties. So, instead of spending substantial amounts of money on a house, they let it sit on the market for a while and monitor the offers.
Home Staging Impact on Buyers
7.

For 83% of buyers, a staged property is much easier to picture as a home
(Staged Homes)
According to real estate agents, most buyers (83%) find that staging helps them visualize the property as a potential home. When the yard is clean, the shrubs are trimmed, and the atmosphere inside the house is warm and inviting, that makes it easier to see that house as more than just another listed dwelling. In addition, staged homes automatically increase the offered value. This is reported by 44% of agents.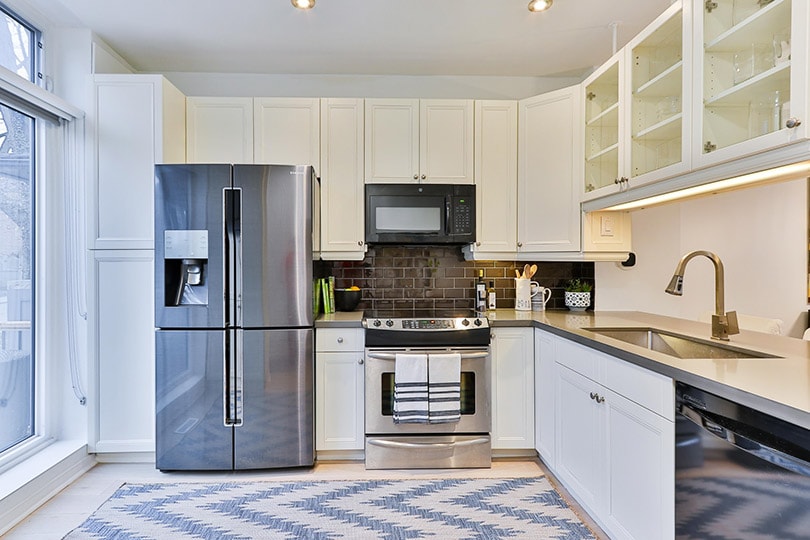 ---
8.

Over 45% of buyers pay attention to staged living rooms; 43% focus on staged bedrooms
(NAR. Realtor, Staged Homes)
Living rooms, kitchens, and master bedrooms are the most-commonly staged rooms in a house (93%, 84%, and 78%, respectively). Almost half of the potential new homeowners look at the living rooms first (46%). And if they like what they see, that instantly increases your chances of selling the residence. The master bedroom also gets lots of attention (43%), followed by the kitchen (35%).
Real estate agents claim that 73% of buyers view a property differently when it's staged.
---
9.

More than 80% of agents name photos as the key selling factor since COVID-19
(NAR. Realtor)
What's the first thing that people check while scrolling through listed houses on a website? According to a report by the National Association of Realtors, since the pandemic, photos have been the key selling point (83%). If the listing includes some videos, that also makes a big difference (74%). Virtual tours fell slightly behind with a 73% boost in importance after COVID-19.

Home Staging Cost in Canada
10.

In Canada, home staging consultations (walk-and-talk) cost $200–$250
(RESA, Staging Studio)
A recent survey by the Real Estate Staging Association revealed the current prices for staging consultations in Canada. A basic walk-and-talk type of consultation will set you back $200. If it's a luxury home, be ready to pay an extra $50. The real estate agents are the ones covering the expenses (they do that in 88% of cases). Written reports cost $240–$325.
---
11.

To stage a vacant home in Canada, you'll have to pay $1,200–$10,000
(RESA, SkyHub, IAHSP)
Staging isn't the cheapest service a homeowner can order. If you want to have a professional set everything up for you, they'll charge $1,200 for a condo. Luxury home staging costs almost ten times more: up to $10,000. That's because luxury properties take more time and financial investments to clean, paint, and rearrange. In Toronto, staging costs $4,000–$10,000.
More quick facts: most stagers work on around 50 dwellings a year, while bigger-than-average agencies easily handle 500+ properties. And they spend 30 hours on a single project from start to finish. As for the real value of the rented inventory, it's a little shy of $30,000 ($28,100, to be exact).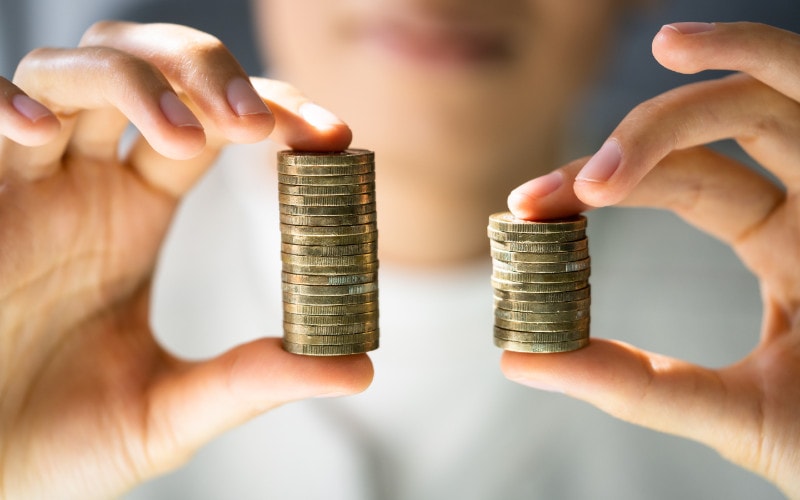 ---
12.

In Canada, the average salary for a home stager in 2023 is $39,000
(Talent.Com)
So, how much do professional home stagers make in Canada? Not much, really: the median income in 2023 is $20 per hour, with 37.5 work hours per week. In a year, that sums up to $39,000 (or $3,200 monthly). The lowest registered pay is $32,000, while the most successful stagers earn $70,000 per year.

Frequently Asked Questions About Home Staging
What Is Home Staging? How Do You Do It?
In simple terms, staging is when you prepare a house for sale. The main goal here is to make the residence as appealing as possible. With it, you can unlock the true potential of the property and give buyers an opportunity to visualize it as their new home. Staging allows for selling the dwelling faster and at a better price by increasing its value. So, how do you get everything right?
Start by tidying things up. The house should be squeaky-clean. Otherwise, the buyers will turn around and leave. Also, do your best to make the home look bigger and brighter. Strategically placed mirrors and big pillows will aid in that. Remove any furniture or décor elements that make the room feel cramped up.
Next, to make the residence look brand-new, paint the walls and the floors. The trims, doors, and windows will be a pain to paint, especially if it's a big house. But you can't skip this part if you want to get the best deal. Even a single layer or coat will make the house look fresh and inviting.
With that out of the way, replace all the outdated faucets, cabinet handles, and fixtures. This is going to take some time and financial investments. Furthermore, faucets aren't cheap, and to install a new fixture, you might have to pay a professional to do all the work. But, again, it is worth it.
Now remove the personal stuff like family photos or reminders that pets used to live in the house. Some people have allergies; others don't like the idea of moving into a house that was just occupied by someone else. That means there shouldn't be any dog hair or cat litter on the property.
Don't forget about the exterior! The yard is the first thing that the buyers will see. A well-maintained lawn, a pack of flower pots at the front door, and some garden beds here and there will instantly boost the curb appeal of the property. Old or missing deck boards, in turn, should be replaced.
If you want to do the staging personally instead of paying a professional, these tips and tricks will help you get everything right. (Realtor.Ca, Architectural Digest)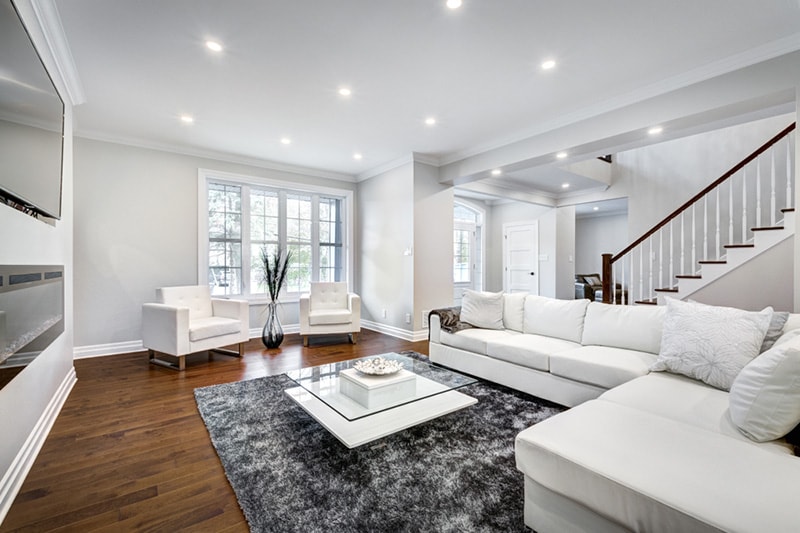 Is Home Staging Worth It? What About Realtors?
The short answer is yes, home staging is one of the best investments you'll ever make as a homeowner trying to sell their property. The IAHSP reports that a well-staged property can be sold at a much higher price (over 20%). More than that, by increasing its appeal, you'll be able to sell the dwelling up to 11 times faster! Even if you get a 5% price boost and sell the house 50% faster, it will still be a great deal.
Also, don't forget to hire a realtor. In Canada, real estate agents charge 2–6%, but they do earn their keep. Realtors help find the perfect time for listing and selling the house. They can also boost the value of the house, come up with the right price for it, attract clients, and handle the paperwork. (IAHSP, Government of Canada)
Who Pays for the Staging?
In some cases, it's the seller—the homeowner. However, most real estate agents in Canada tend to cover the expenses. We're talking about the so-called "full-service" packages. This is important: on average, agents get 0.5–1% of the property's sales price. But you can always negotiate their compensation.
Also, before you sign a contract or strike a deal, make sure to discuss all the tiny details. Knowing in advance what the agent is ready to cover will help avoid awkward situations when you're the one having to pay for the painters, movers, or HVAC specialists. (MoneySense.Ca, Toronto Star)
What Are the Drawbacks of Staging?
Even if you list the house for $400,000–$500,000, the $5,000–$6,000 spent on staging won't leave your wallet empty. This is only true if you manage to sell it quickly, though. That's because the longer it takes for someone to buy the property, the more that will cost you. Rented furniture, appliances, and other expenses (like paying someone to maintain the garden) will add up.
Oh, and it's not recommended to live in a house while it's listed because you won't be able to keep it "presentable". And renting an apartment or a private home for a month or two won't be cheap. Yes, in many ways, this is a risk, which is why it's crucial to have some money saved up while the house is still sitting on the market. (Forbes)

Conclusion
In the hands of a skilled professional, home staging is a very powerful tool. It allows you to turn an average-at-best house into eye candy for potential buyers. By rearranging the furniture (or renting new cabinets, chairs, and tables), cleaning the house, and giving it an "expensive" touch, stagers help homeowners sell their dwellings faster and get the best bang for the buck.
In Canada, this industry is just as important as in the US. So, if you live in Toronto, Ontario, or any other city in the Great White North and are planning on selling your house, do consider hiring a home staging company. While their services aren't always cheap, as the statistics show, they are, indeed, worth every single penny!
---
Featured Image Credit: Francesca Tosolini, Unsplash