2023 Honda Accord vs. Toyota Camry: Which One's Best For Me?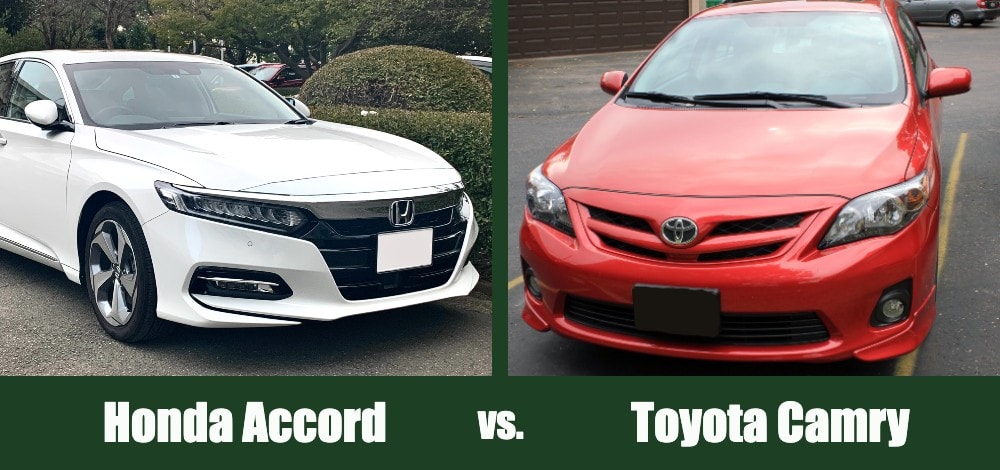 In the midsize sedan class, there's no greater rivalry than that between the Honda Accord and the Toyota Camry. Even though consumers likely don't know them, these sedans have differences that set them apart from each other. Let's check it out.
Review Summary
Both of these cars are excellent daily drivers with great fuel economy. Both enjoy upwards of 30 mpg, whether you're on the highway or meandering backroads.
If you're concerned about safety features, the Honda Accord has a very useful lane-keep assist system. If you're interested in a souped-up sedan, though, go with the Camry, which has an optional V6 motor.
While this is a very, very close matchup, the Accord barely beats the Camry for overall value. The Accord's updated infotainment system combined with a palatial back seat and better handling than the Camry. It's also coming out a bit cheaper, which is always a win.
If you have frequent passengers, the Accord's spacious backseat is the clear winner. Your family and friends will enjoy the extra legroom compared to the Camry's slightly smaller backseat.
The Camry enjoys greater sales than the Accord, despite objective disadvantages in several areas. Perhaps there's something to be said for the V6 engine after all!
Now we'll dig into specs and pit these two bad boys directly against each other to determine which should be your next car.

At a Glance
Both the Accord and the Camry are popular midsize sedans, so it only makes sense that they'd have similar specs. They vary slightly, but something might catch your eye. Let's compare the key points of each car.
2023 Honda Accord:
Starting MSRP: $26,120
Engine Options: 1.5 or 2.0L turbo 4-cylinder, hybrid 4-cylinder
Horsepower: 192 HP/252 HP
Transmission: CVT automatic
Amenities: Leather seats, heated seats, new infotainment system
Fuel capacity: 14.5 gallons
2023 Toyota Camry
Starting MSRP: $25,295
Engine Options: 2.5L 4-cylinder, 2.5L 4-cylinder, 3.5L V6, 4-cylinder hybrid
Horsepower: 203 HP/301 HP
Transmission: 10-speed automatic or CVT automatic
Amenities: Toyota Safety Sense system, infotainment system
Fuel capacity: 15.8 gallons
Overview of 2023 Honda Accord: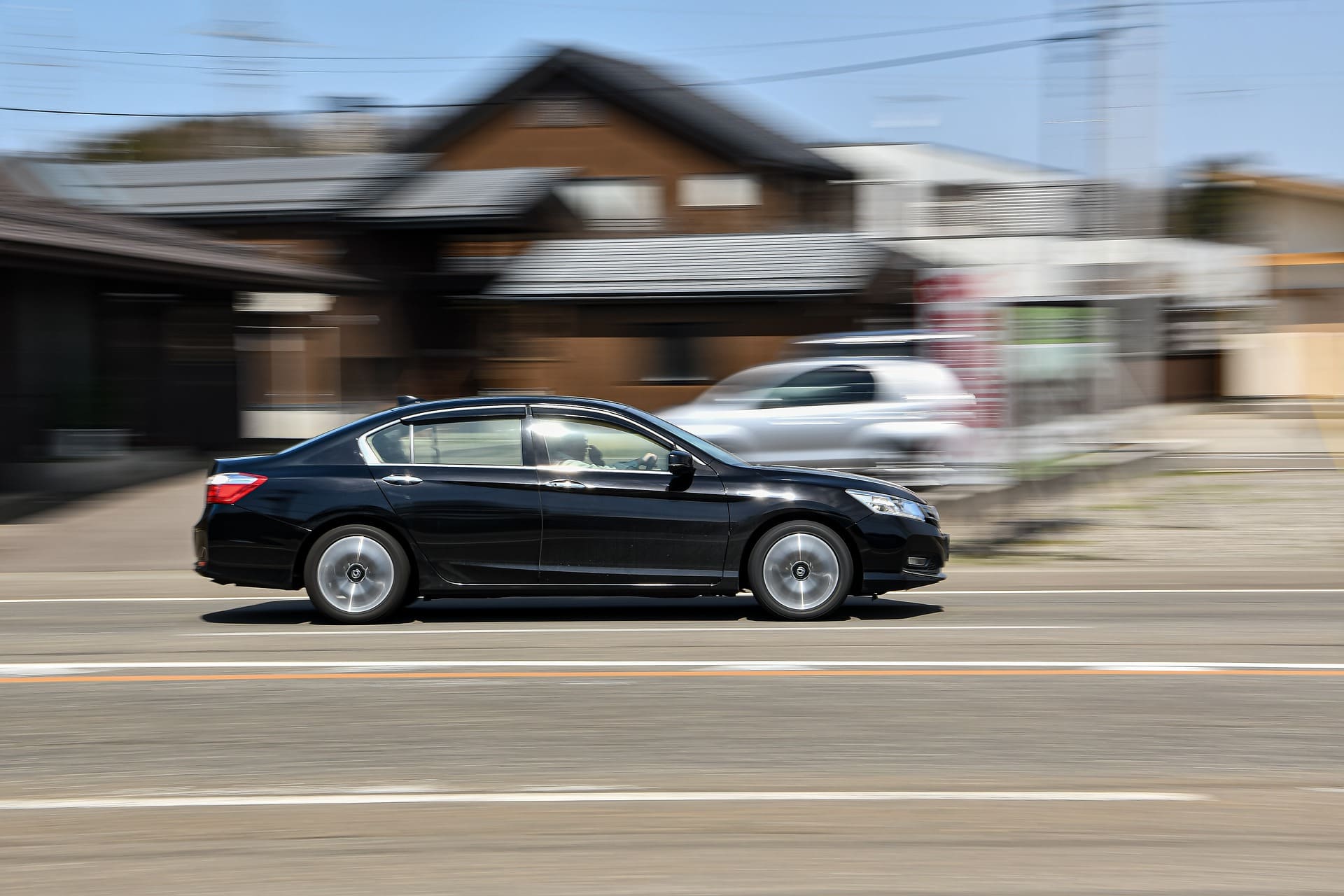 Honda stepped up their game and equipped the Accord with a shiny brand-new infotainment system, which is more intuitive and useful than the Camry's outdated system. Another area the Accord wins is in legroom for passengers, with a slightly bigger back seat. It's also hard to forget about the Accord's optional leather trim and heated seats, which come standard in the sports model.
The Accord also has great handling, even if the engine is a bit weaker than the Camry's. However, where the Accord definitively wins is in the price department, where even its most expensive model is cheaper than its Camry counterpart.
Pros
Better handling than the Camry
More legroom for backseat passengers
Brand-new infotainment system
The optional 10-speed transmission feels much better than the slushy CVT
Lane-keep assist and emergency braking helps keep you safe
Cons
Weaker performance
More expensive for premium trim
Overview of 2023 Toyota Camry: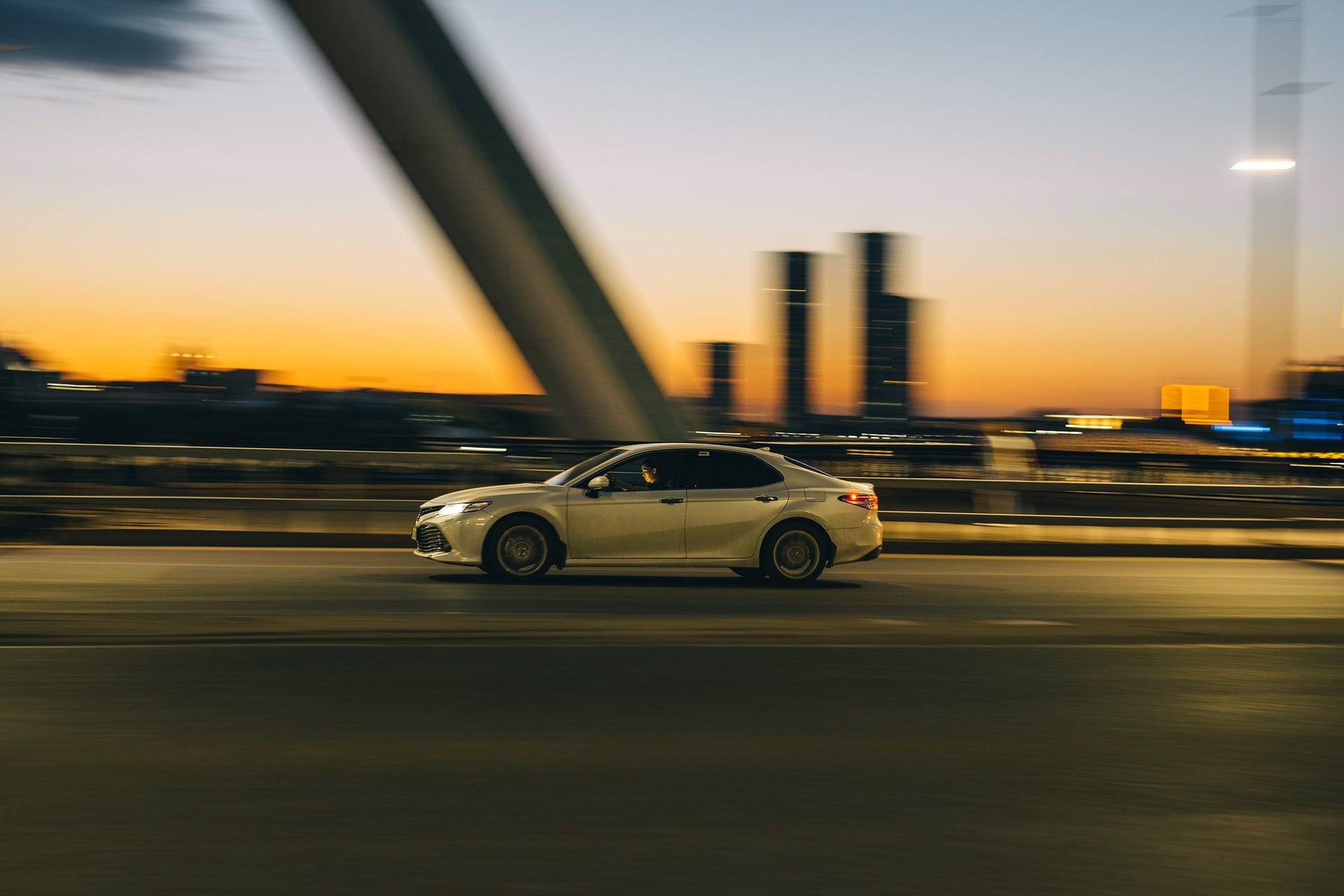 The Camry more than holds its own against the Accord, and it's great if you want a sedan with a V6 engine. Although the Accord's handling is a bit better, the Camry still rides smooth and feels great to drive.
With its Toyota Safety Sense 2.5 system, you'll never be safer driving on the road. The system has pedestrian detection, lane-keep assist, blind-spot monitor, and more. And while this system might be state of the art, the infotainment system is not. Toyota keeps using the same outdated system it has for several years, so that's something. 
Pros
The V6 engine leaves the Accord's puny 4-cylinder in the dust.
Comprehensive safety system
More affordable than comparable Accord models
Cons
You're stuck with the slushy CVT transmission
Smaller backseat than the Accord
More outdated infotainment system than the Accord
What Are The Differences Between Them?
Both of these cars were once considered austere commuting machines, with little thought given to performance, comfort, entertainment, and more. There's more demand for these amenities coming to light this year, and both cars have stepped up their game. How do these cars fare against each other in performance, price, and infotainment?
Performance
Edge: Toyota Camry
With a staggering 300 horsepower contained in its optional V6 engine, the Camry is the undisputed winner for the performance metric. If you thought sedans were underpowered, you thought wrong. The only caveat is that the Camry's handling leaves a bit to be desired, but that's another issue for another section.
https://www.instagram.com/p/CcdTo4MryDr/?utm_source=ig_web_copy_link
Price
Edge: Toyota Camry
This will vary a lot depending on where you get your car and if you take advantage of special financing offers, holiday sales, and that type of thing. At market price, the base model for these cars starts at about $26,000. This is where the trim and extras come in.
At its most expensive spec, the Accord goes for approximately $38,000. By comparison, the fanciest Toyota Camry will only run you $33,000 or so. If price is a critical factor (when is it not?), you should take a gander at the Camry.
Infotainment
Edge: Honda Accord
Honda outfitted their new Accord with a new infotainment system that's very user-friendly and intuitive. By contrast, the Camry's system is several years outdated and harder to use for the less tech-inclined. If you want a family-friendly entertainment option, the Accord is the clear winner.
Interior: Honda Accord
Edge: The Accord sports model comes with standard heated leather seats, which you really can't beat. Combined with a leggy backseat, you'll have a driving experience comparable to a luxury brand like Mercedes-Benz.
What the Drivers Say
We scoured the net and read through dozens of forums to see what owners of these cars thought. Let's take a look:
Drivers say Toyota's Camry has a much better hybrid variant than the Accord, with up to 47mpg.
Users indicate the Camry has 'lumpy' handling and that its lane-keep assist is 'obtrusive and fights your efforts.'
Most agree that both are great values for the midsize sedan segment, but the Accord is sportier.
Users state that the Accord is more sporty and fun to drive while producing a lot of road noise, whereas the Camry runs more quietly and smoothly.

Conclusion
Both of these cars are excellent values for the money, but the Camry comes out a bit cheaper with all the trimmings. If you can afford the extra money, the Accord offers a more user-friendly and ergonomic driving experience. However, if you're on a budget, you can't go wrong with the Camry.
---
Featured Image Credit: (Left) Honda_Accord_(CV3)_EX_eHEV,_2021,_front (Image Credit: Kazyakuruma, Wikimedia Commons, CC 4.0 International) (Right) Piqsels