How Many Cars Can You Sell in a Year in Kentucky?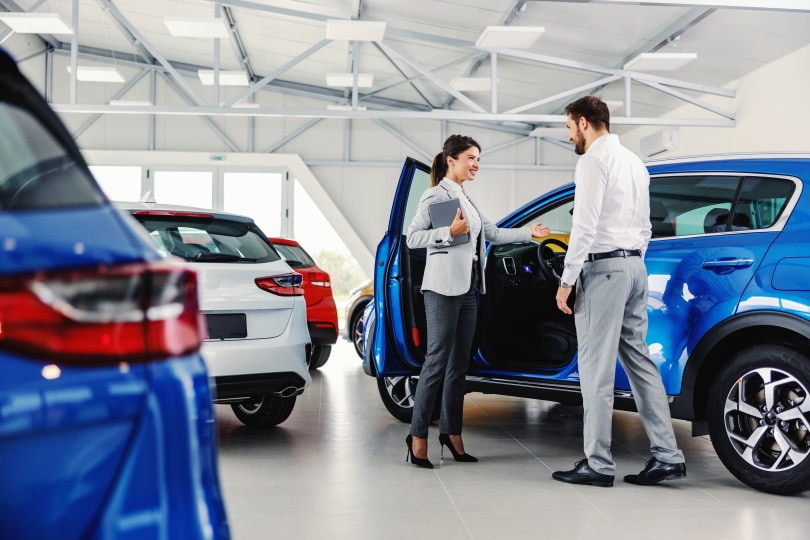 If you don't have a Kentucky dealer license, you can sell up to five vehicles. Of course, this is plenty for those who aren't selling vehicles as a primary source of income. Also, if you are only selling your personal cars, then you probably aren't going to sell more than five.
However, if you plan on making selling cars a source of revenue, then you should likely get a dealer license. This license is provided by the Kentucky Motor Vehicle Commission, which oversees all dealership activities in the state.
With that said, there are different types of dealership licenses. The one you need will depend on exactly what cars you plan on selling.

Types of Dealership Licenses in Kentucky
There are several types of dealership licenses in Kentucky, which cover different types of licenses. Here is a shortlist and explanation of each:
New Motor Vehicle Dealer: This license covers franchised businesses selling a certain type of vehicle. For instance, if you were opening a Ford location, you would need one of these.
Used Motor Vehicle Dealer: Anyone who plans on selling used vehicles will need this sort of license. This license also covers wholesale if you also sell individual cars as well.
Motor Vehicle Leasing Dealer: As the name suggests, this license is for those that lease vehicles but don't sell them.
Supplemental Lot: If you are a franchised business already, this license will cover you to sell used cars as well.
Wholesale Motor Vehicle Dealer: If you only wholesale cars, then this is the license you want. It does not cover selling cars individually.
Motor Vehicle Auction Dealer: If you operate an auction, this is the license you want. It will allow you to sell cars at an auction.
Motorcycle Dealer: As you can probably guess, this is for those that sell motorcycles. Any type of motorcycle sale is covered under this license.
Restricted Dealer/Mobility Dealer: This license covers specialized dealers, such as those that sell mobility vehicles for those with disabilities.
Restricted/Automotive Recycling Dealer: For those that dismantle cars to sell their parts, this license is for you.
Recreational Camper Dealer: This license covers those who sell any type of recreational camping vehicle, including R.V.s, pop-ups, and pull-behinds.
Storage Lot Only: If you are already a car dealer and simply need a storage lot, you'll need to get this license.
All licenses cost $100. You will also need to pay for a background check and a salesperson licensing fee if this is your first dealership license. Both of these cost $20 each. If you already have a background check on record with the state, you may not need to pay for another one.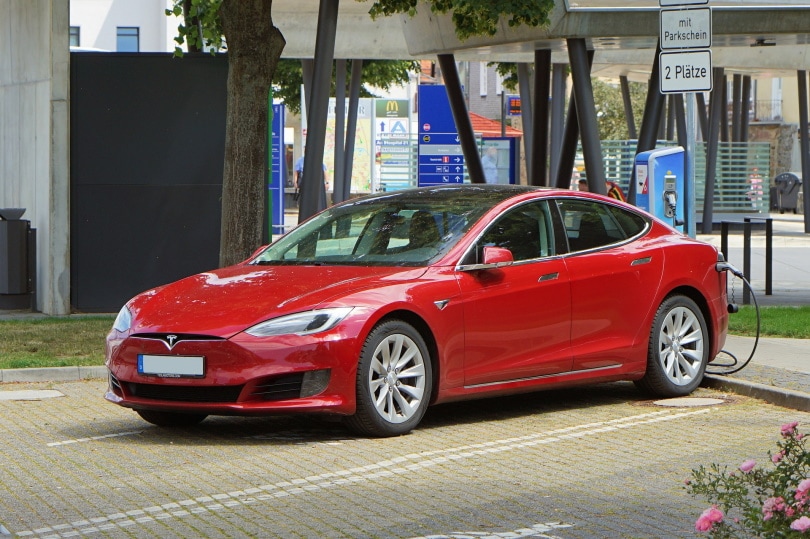 What Do You Need for a Dealership License?
Most types of dealership licenses need the same things. You will need to provide information and proof for these metrics when you apply for your license. Your completed application needs to be submitted 10 working days prior to the first Friday of each month if you want it on that agenda for that month. Otherwise, you'll have to wait another whole month.
Established Place of Business: This includes a display lot, customer parking area, and office. This needs to be on a commercial lot and in a permanent structure, with everything you need to carry out your business according to regulatory ordinances. Currently, the display and customer parking lot need to be at least 2,000 square feet, and the office needs to have all the usual furnishing.
Insurance: You will need to have a certificate of insurance submitted to the Commission by your insurance company. With that said, you don't necessarily need this before your business is approved. You can submit this shortly afterward.
Business Name: A business name that obviously sets you apart as a car dealership is necessary. Usually, words like "used cars" and "auto sales" must be included somewhere. You cannot use a trademarked name unless you are a franchise. You also can't use words like "wholesale" or "leasing" unless you are applying for those licenses.
Licensed Sales Personnel: Everyone employed at your dealership must have a license to be a salesperson, including the owner. Therefore, you must be licensed upon requesting a license. Anyone who will work for you also needs one. With that said, this is not a requirement for automotive recycling dealers (since you won't be selling cars).
Business Sign: Unless you are a wholesale dealer or already licensed, you will need a unique, permanent sign at your place of business. The sign must already be installed before you submit your application.
Separation of Facilities: If you have another business, then you will need to have a separate display lot and customer parking. This includes those that have multiple car dealerships (such as a new dealership and a used dealership). The office space does not need to be a separate facility, but you will need a separate office.
Application: You will also need to fill out an actual application that is completed filled out. A $40 application fee is also required, as well as a $20 fee for each person listed on the application and a $20 background check for everyone listed.
Depending on the exact licensing you're seeking, there are a few differences. Here are the licenses that have slightly different requirements:
Wholesale Dealer Applications: A wholesale dealer does not need a sign to identify their business, but all other requirements must be met.
Franchised Dealer Applications: You must submit a copy of the franchise agreements. Your facility should also have a location for vehicle servicing.
Auction Dealers: Sometimes, the applications must pay for a bond, which is set by the Commission.
Mobility Applicants: You will need a higher insurance liability coverage and a net worth of at least $100,000 in business assets. All other requirements are the same.
Restricted/Automotive Recycling Applicants: You do not need garage liability insurance if you only have a recycling application. Instead, you can have general commercial liability coverage. You will also need a salvage yard permit obtained from the Kentucky Department of Highways. You'll also need a statement by a zoning official stating that the location proposed for the business is appropriate.
Can I Sell More Than 5 Cars a Year?
You will need a dealership license in Kentucky to sell more than five cars per year. Quite a bit goes into getting one of these licenses, including having a commercial location of business. Therefore, unless you plan to sell many cars, it isn't worth obtaining one.
It isn't like other licenses where you need to pay $20 and then be covered. A lot goes into the application process, and it will likely cost quite a bit of money.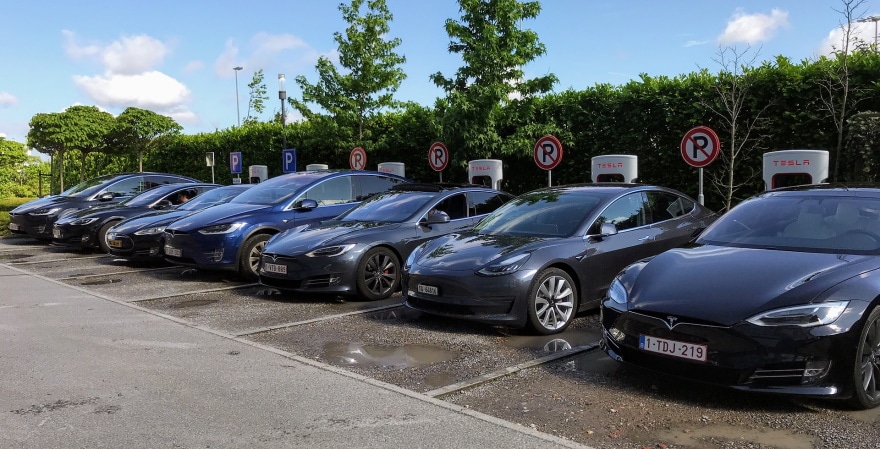 How Much Does It Cost to Get a Dealer's License in Kentucky?
All licenses cost $100, not counting a background check and salesperson license, which you will also need. These cost $20 apiece, assuming you don't already have them. Everyone planning on working for you will need a background check and a salesperson license. The owner also needs one, even if they don't plan on doing any selling directly.
In most cases, you'll just need one license. For instance, a used car dealership will only need a license to sell used cars.
However, there are some circumstances where you will need more than one license. For instance, opening up a franchised location that will also sell new and used cars would require two different applications and licenses.
How Many Cars Can You Sell Before Being Classed as a Trader?
It doesn't particularly matter how many cars you sell. If you purchase cars for the main purpose of selling them for a profit, then you are counted as a trader. It doesn't matter if you sell one vehicle or twenty. It's the purpose that matters.
In Kentucky, you can sell up to five cars before needing a license. They don't particularly care about the purpose of the cars. Therefore, you don't need to worry about being classed as a trader.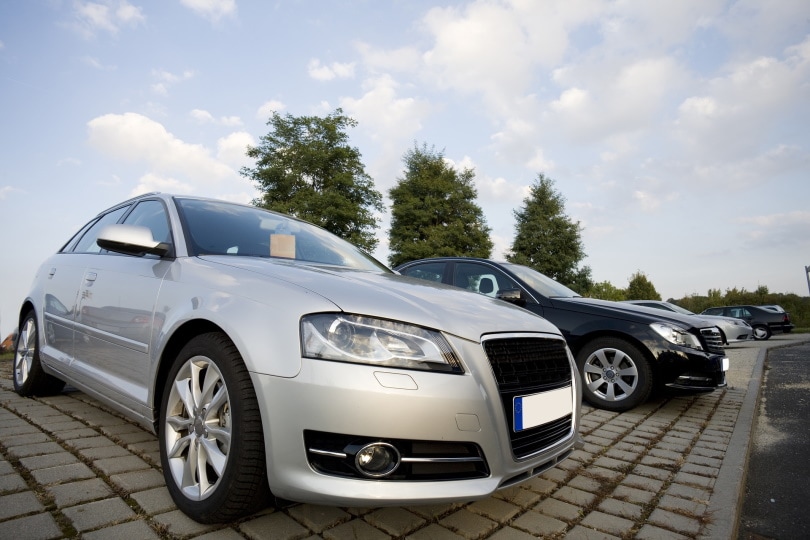 How Many Cars Can I Have in My Name?
There is no limit to the number of cars you can have in your name. As long as you aren't selling more than five cars a year, the state does not care how many cars you have. Some individuals have more than 1,000 vehicles in their name, such as the owners of corporations.
There is no reason to worry about the number of cars you have in your name in Kentucky. However, you can still only sell five cars a year without a dealership license, even if that's a fraction of the cars that you own.
Can You Flip Cars for Profit?
Yes. If you flip under five cars a year, you don't need a license for it, either. In some cases, people may sell a few classic or exotic cars each year and make plenty of money off those sales alone. In this case, you won't need a license – even if it is your main job. You just can't sell more than five. However, if you go over five cars a year, you will need a dealer license.
Conclusion: How Many Cars Can You Sell in Kentucky?
Licensing dealerships in Kentucky is a bit expensive. Anyone in Kentucky can sell up to five cars per year privately. However, if you sell any more than that, you will be counted as a business and will need to get a license.
There are many different licenses depending on what you plan on doing. All licenses only cost $100, though a lot goes into getting one. You will need your own place of business, for instance, with a sign installed and a name chosen.
---
Featured Image Credit: Dusan Petkovic, Shutterstock