How Much Does It Cost To Replace Floor Joists In 2023?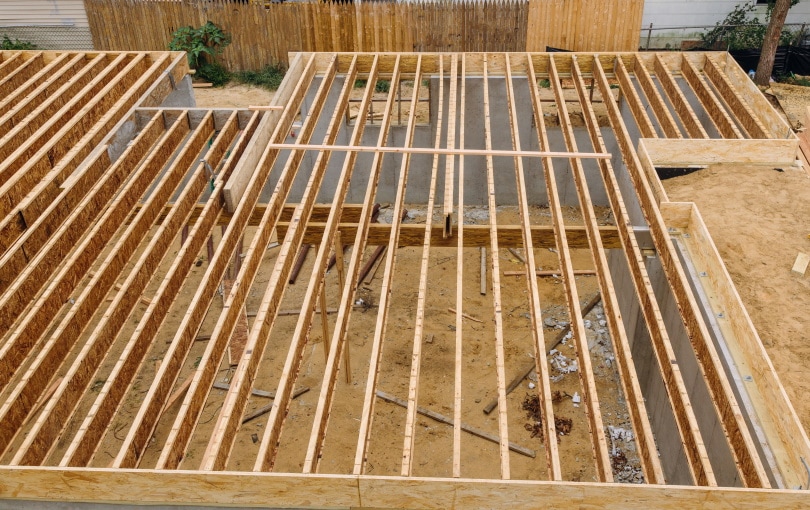 If you've found out you need to replace your floor joists and are wondering about the general costs, this article has all the information you need. You will need to prepare ahead for this project, whether you decide to tackle it independently or by hiring a professional. Many factors are essential when it comes to floor joints, so you may need to do some planning beforehand, and we can help guide you through this entire process.

What are Floor Joists?
Floor joists are timber floor support that spread across an open area of usually basements, crawl spaces, or bottom floor levels. When installing a group of floor joists with a subfloor material like plywood nailed on top, you get a supporting framework called a floor system. It serves as a horizontal structural bridge, usually connected with floor beams, that transfers the weight and pressure to the vertical support. Floor joists are mainly applied in residential and lightweight commercial buildings because they are affordable.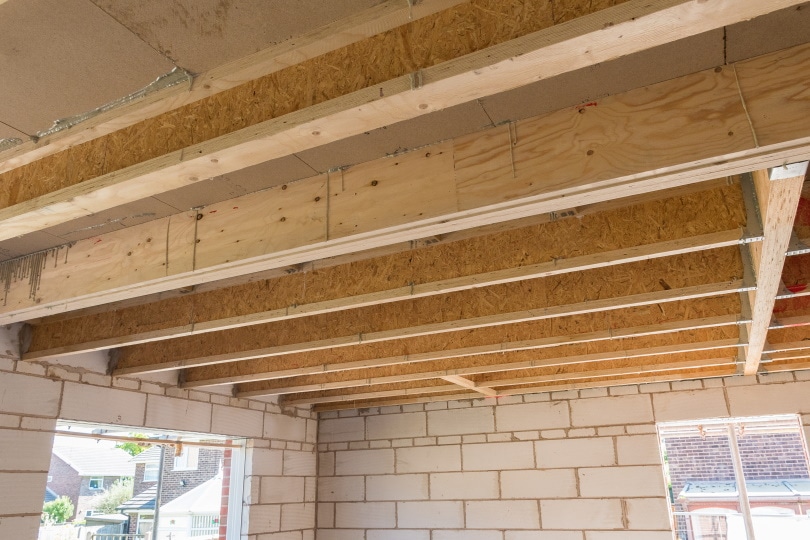 The Importance of Floor Joists
Although floor joists are not an essential feature to install in your home, they can be significant. They should be made of high-quality lumber to ensure a strong, long-lasting floor. The purpose of the floor system is to carry more load efficiently.
You must correctly install the joists and space them close together to prevent any bending and damaging of the floor and carry all of the load efficiently.
Consult a flooring expert
Find a flooring specialist in your area, and get free, no-commitment estimates for your project.


Signs You Need Joists Replacement
If your house is a couple of decades old, make sure to inspect the floor joints from time to time for any signs of damage. You may need to reach the joists from a crawlspace or basement to examine them without pulling up the floor.
Many factors can cause damage to the floor system, including rot, water, fire, termite infestations, and even splintering. Your joists may have lost structural strength during the initial installation because of incorrect drilling and placement of cables beneath the floor surface. Even if your joists seem healthy from the surface level, inspect them carefully as any impairments may cause deformities in your entire floor system.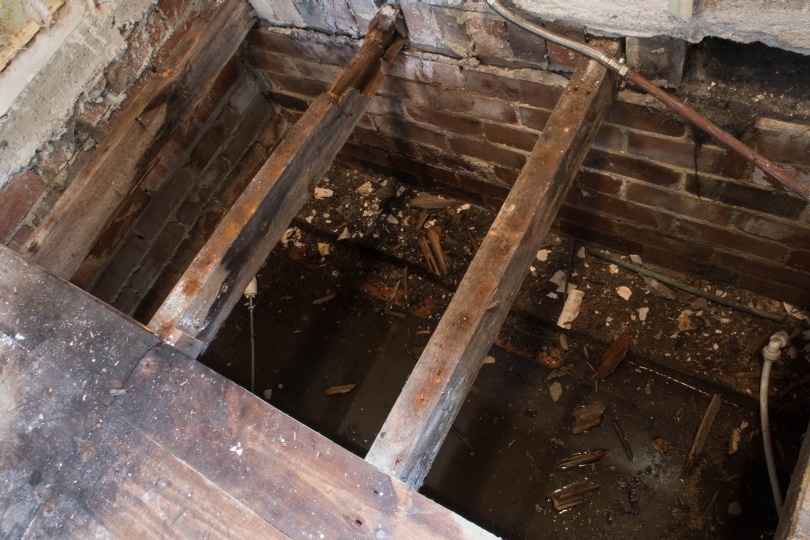 Before You Begin
If you've already assessed your floor joists and realized they need replacement, consider a few things before restoration. Many factors come into play for floor joists and making the correct choices can help you reduce any potential problems in the long run.
The 4 Steps To Replace Floor Joists
1.

Inspection
Before beginning any renovation, step one is to have a professional inspect your floor joists. Plumbers and exterminators will have to check your home for any potential pest or termite infestations, mold and mildew damage, or water leaks. This step is crucial because any remodeling done on top of an existing issue will cause further damage and bring you right back to the beginning. So, before starting with any repairs, make sure to complete all the inspections required to have a healthy new floor system.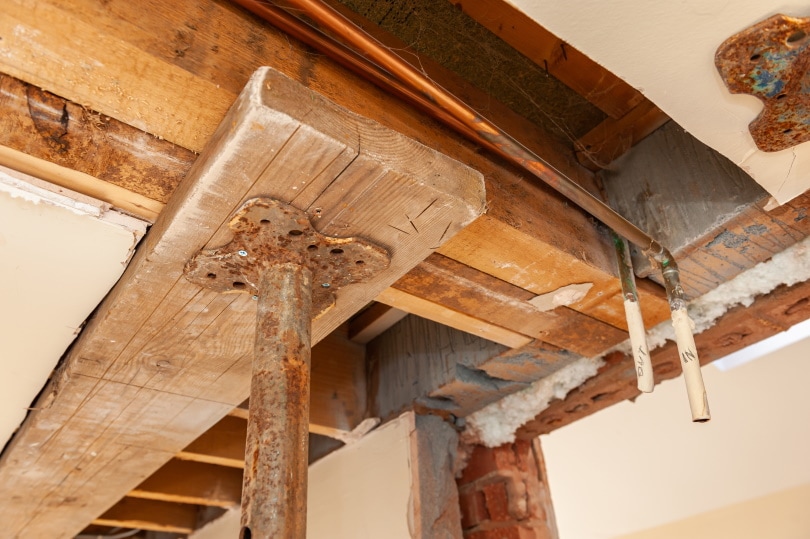 ---
2.

Choosing the correct lumber size
Choosing the correct size for your floor joists is one of the crucial factors and the first step before the actual renovation. The dimensions can vary from anywhere between 2×6 lumber up to 2×12 sized lumber. Even though 2×6 lumber is used less than bigger joists, it can still be found in older homes. You may have to measure your floor joists before replacing them or have professional asses the ideal size your floor joist should be.
---
3.

Type of lumber
Choosing the type of lumber that is ideal for your home will be an essential factor in the strength and weight your joists will be able to hold. Some wood is more robust than others, and that may depend on the speed of its growth. Usually, trees that grow slower will have a thick trunk and the lumber will be much stronger. Some of the most popular lumber choices include:
Southern yellow pine
Douglas fir
Spruce
Redwood
Western red cedar
Eastern white pine
---
4.

Estimate the load your joists will carry
While this step seems relatively simple to do, there are a few logistics you will have to consider. Your floor joists will be the primary support for the weight concentrated on the surface levels. You will have to consider the room for which you will install the joists. Generally, bedrooms and rooms with more traffic will have different pressure applied per square foot, so choosing the correct joist for your room is an essential step.

How Much Does Joist Replacement Cost?
| | |
| --- | --- |
| Labor | $65 to $100 per hour |
| Underlayment | $0.50 to $5 per square foot |
| Plywood subfloor | $2 to $10 per square foot |
| Floor Joists | $10 to $67 per square foot |
| Individual joists repairment | $100 to $300 per joist. |
| Sistering (connecting the old joint with the new one) | $100 to $300 or more per joist |
| Floorboard repair | $3 and $5 per square foot |
Hiring a Professional
Most homeowners are serious perfectionists when it comes to building or repairing their homes. Hiring a skilled professional may be the best option if you are looking to have a spotless new floor joist. Before hiring a contractor, it would be best to have multiple opinions and assessments done so you have a bigger span of options to consider.
Make sure to read or listen for positive and negative reviews since the best opinions will come from those who were once in the same situation as you. Labor alone can cost you anywhere between $65 and $100 per hour, but quality craftsmanship is vital in having a flawless floor system.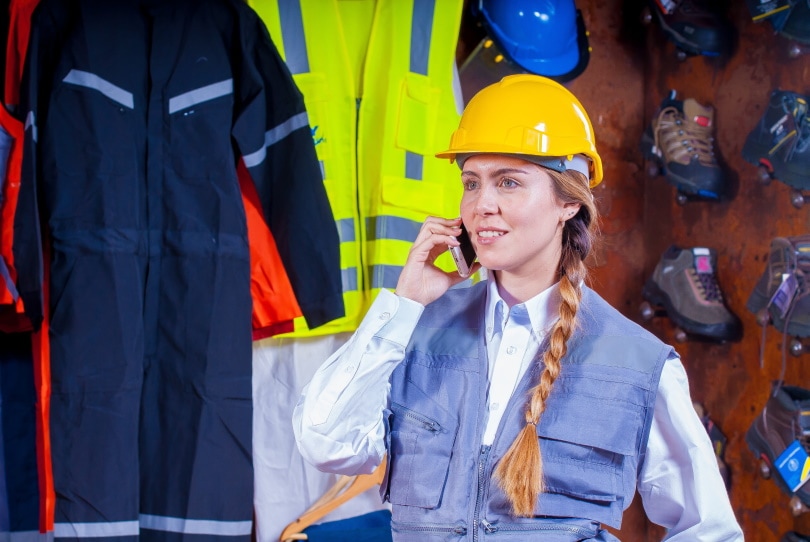 How Often Should I Replace My Floor Joists?
Floor joists will have to be replaced only when there is unavoidable damage to some or most of them. You will have to keep an eye on any signs of wear. If there are bends or cracks in one of the floor joists, you may need to replace them individually. Replacing an individual joist can cost anywhere between $100 to $300 per joist.
You can also opt for "sistering" joists—attaching new joists to the old ones without removing them. This has to be done by a professional and can cost around $100 to $300 per joist.
How Can I Maintain My Floor Joists And Floorboards?
Floor joists are constantly in direct contact with soil, concrete, plumbing pipes, and water, so it is essential to know how to maintain them properly. It is best to create a solution of water and vinegar and spray the joists to prevent mold. It is important not to soak the joists with the solution, but only spray them lightly and wipe them afterward. If you catch a bit of mold appearing on your joists, act quickly.
If you want to clean your joists regularly, it is best to mix 1–2 cups of TSP with a gallon of warm water and dab the lumber with a sponge mop. Make sure to wash the mop after cleaning smaller surfaces to prevent the spreading or smearing of the dirt across the lumber. This way, you will remove any stains from water or dirt and give your joists a fresh and polished appearance.

Final Thoughts
After reading this article carefully, we hope that you have a better view of how much it will cost to replace your floor joists. There are many things to consider that will drastically help you along the way. Some factors, like pest and mold inspections, can be an important step to ensure no further infestation will occur, especially in your newly replaced joists. Make sure to follow the steps before the actual replacement, as preparation can be a crucial part of the process.
---
Featured Image Credit: ungvar, Shutterstock