How Much Do Bricklayers Charge Per Brick? What You Need To Know!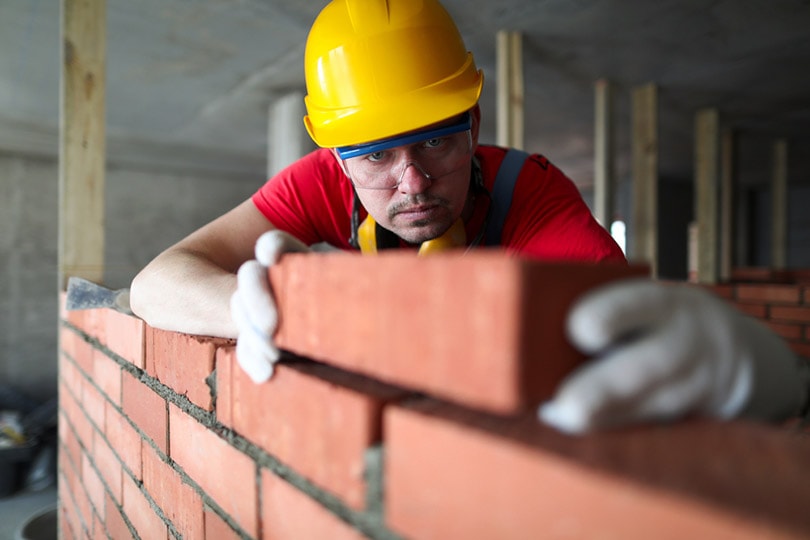 You may be planning to do some renovating or want to start building a brand new structure on your land. Before beginning any renovation, you must prepare for this project in advance. You've probably done your research and realized that the best option for you is to have a bricklayer finish this whole project, and so you are wondering how much it would cost you to complete this entire project. Once everything is taken into account, laying just one brick would cost on average $0.50–$1.
This article will recap everything you need to think about before beginning with all these plans and layout the best options to consider.

Why Bricks Are a Preferred Choice for Most People
Bricklaying is one of the most favorable methods for building a home. This type of building is generally the most convenient method since it doesn't cost that much and it is solid and durable. A house that's built using bricks can last for a lifetime or even centuries without being destroyed or damaged.
Before You Begin
One of the most important choices you will have to make when deciding on brick construction is choosing the craftsman that will do this work for you perfectly and with no errors. The brick mason plays a huge role in this project. If this is an essential item on your list, make sure to research the best craftsmen in your area to make your finished project flawless.
The next consideration is which type of bricks you will want to use for your building. There are a few types of bricks to choose from, and we will list a few of them below and compare the prices of bricks that are most commonly used.
Red clay bricks
Concrete bricks
Thin bricks
Ceramic bricks
Cored bricks
Sand lime bricks
Fly ash clay bricks
Handmade bricks
Used bricks
Different Types Of Bricks
Standard Clay Red Bricks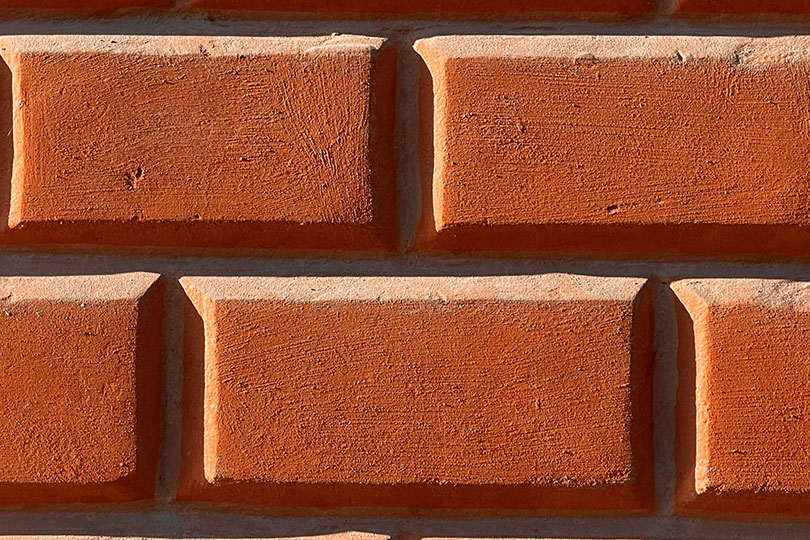 Price range: $0.40–$0.90 per brick
Standard clay bricks are the most iconic and famous type of brick. This man-made brick is widely used for building and landscape design. These bricks are recognizable by their warm terracotta colors, which look great even when used as a decorative feature. These bricks make walls heavy and are great isolators of heat. Their cost can vary from $0.40 to $0.90 per brick.
---
Concrete Bricks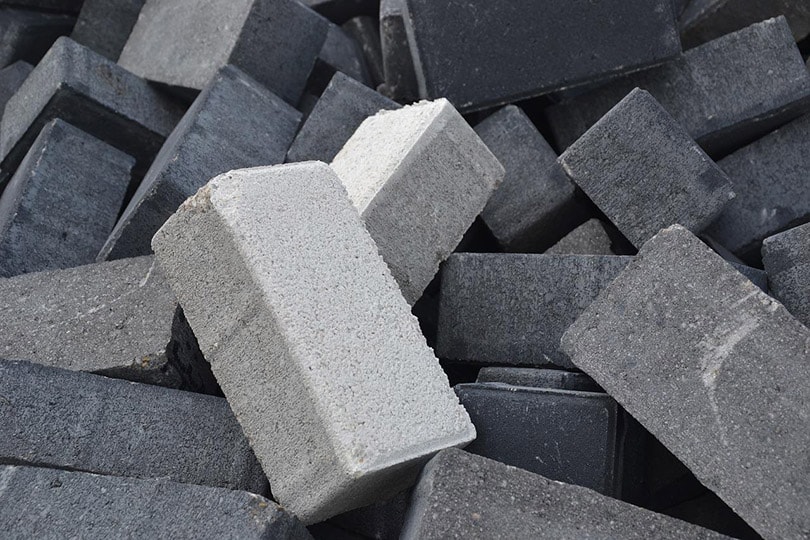 Price range: $0.45–$0.80 per brick
Concrete bricks provide much more options for designing compared to clay bricks. These bricks can mold into almost any shape you want. Their price ranges from anywhere between $0.45 and $0.80 per brick. They are also great sound isolators as well as great temperature isolators. These bricks aren't as strong as regular bricks, so they are usually used for building inside walls where pressure and strength won't be a problem.
---
Ceramic Bricks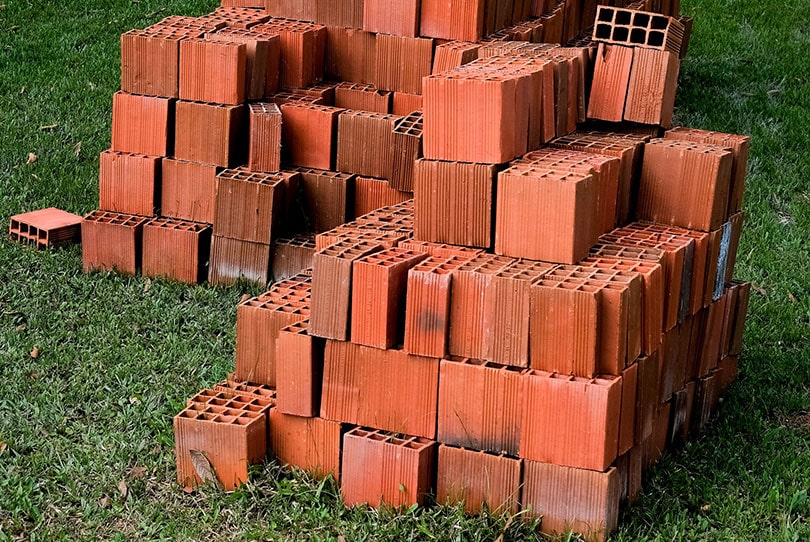 Price range: $0.50–$1.30 per brick
Ceramic bricks are a unique type of brick that are made from special earthenware ceramics. They are significantly lighter than other bricks and therefore easier to use. They are very durable and can stay undamaged for a very long time. They are easy to use and are great heath isolators, and other than those characteristics, they look stunning as part of your design.
These bricks can be a bit more expensive because of their unique techniques for construction. The price can vary between $0.50 and $1.30 per brick. People may also know these bricks by their famous nickname "fire bricks" because they are made by firing at high temperatures.
---
Cored Bricks or Hollow Bricks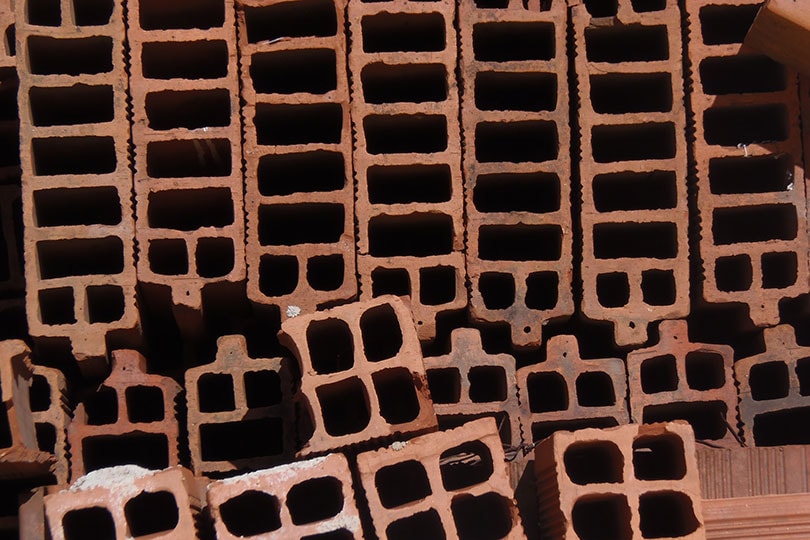 Price range: $0.65–$0.75 per brick
Cored or hollow brick is among the sturdier bricks, and people commonly use them for building structures that need stronger support. This brick's design is unique since it usually has more than one hole passing through the entire body of the brick. They are made from cement, stone chips, and sand. Since cored bricks are very affordable, they are very popular in constructing residential buildings.
These bricks are purposely made to be light in weight, adding additional strength, durability, and fire resistance. Another feature that makes them very popular to use is how they are made; using primarily recycled materials makes this brick cheaper to produce and friendly to the environment. These bricks can cost from $0.65 to $0.75 per brick.
---
Handmade bricks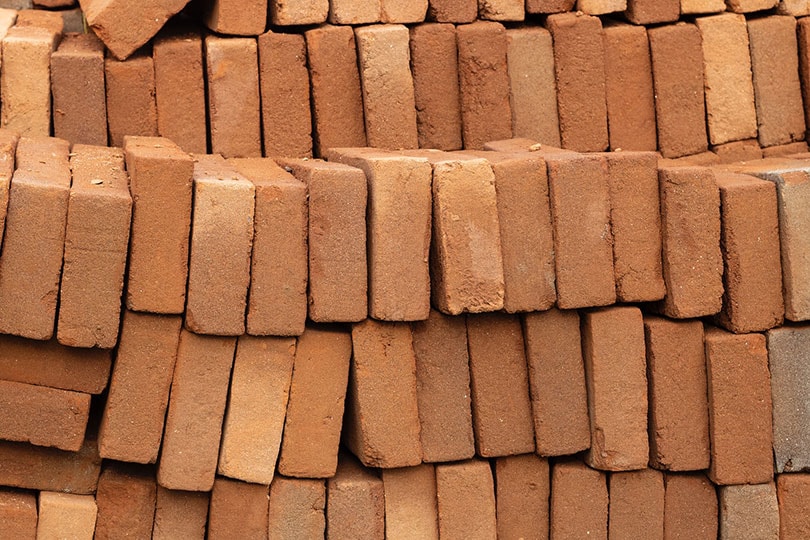 A handmade brick is a product made only by a true artisan. To make these bricks, people often use older crafting methods, giving every brick a unique and individual vintage look. These bricks take a lot of time and effort to make and may cost almost three times more than regular bricks.
---
Used Bricks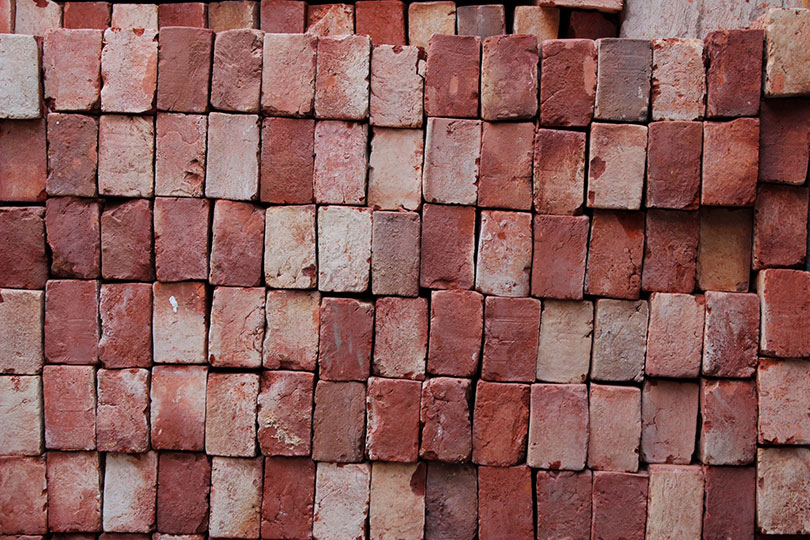 Price range: $0.60–$1.40 per brick
Some people choose the option of buying used bricks. While others may be skeptical about this, there are some good reasons behind this decision. Used bricks have some benefits, such as being eco-friendly. They are also strong and durable like other new and regular bricks. These bricks also give a vintage, worn-out look that many people find charming. Their prices vary from $0.60 to $1.40 per brick.

Prices of Bricklayers
Price range: On average, $25 per hour or $200 per day
There are two different ways for a craftsman to charge their bricklaying work. This is an entirely individual choice and can vary from one bricklayer to other. They can decide to charge the homeowner per project or count the day rate; this decision is based on the mutual agreement between the brick mason and the homeowner. These rates are also individual, as you can always find a more affordable man to do the job.
The rate itself also depends on your budget and can always be arranged with the bricklayer to be lower, depending on the size of your project. The price of the bricklayer's work usually goes around 25 dollars per hour or 200 dollars per day, and this amount also depends on the number of workers needed to do the job. If you are looking for a more experienced and skilled team to do this job perfectly, you may also consider extending your budget.

Final Thoughts
In this article, we tried to round up the average cost of bricklaying, one item at a time. We sorted all the potential elements that you may need and their prices so that you can make the best decision.
Think of the budget you are willing to use for your project. With that budget, work around many different options that we laid down. You can always use this article as a simple guide for getting the job done and customizing the components needed.
---
Featured Image Credit: megaflopp, Shutterstock