How Much Does an Interior Designer Make? Salaries, Facts & FAQs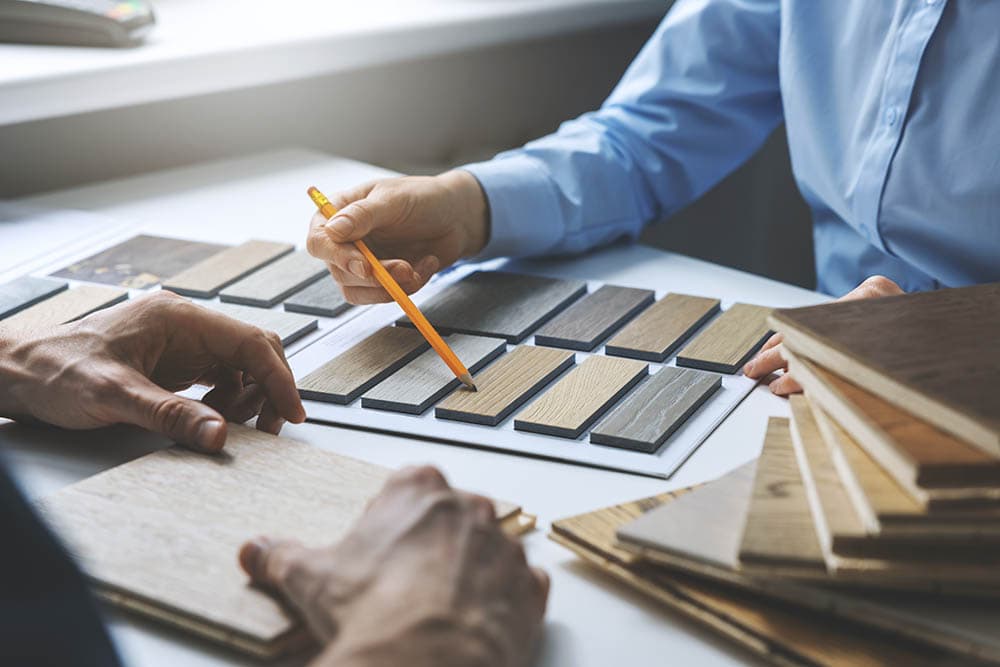 Landing a job in the design field is a dream for many creative-minded people. However, increased competition and a fluctuating economy have discouraged many from chasing their dreams. What if we told you that you can still chase down your dream while making money at the same time?
Interior designers work with all types of clients. You can f freelance or work for a firm. Either way, interior designers are in high demand, especially in an ever-expanding housing market.
But if you're reading this, it's because you have one question: how much can you make as an interior designer? Let's find out!

What Is an Interior Designer?
Interior designers are primarily responsible for creating aesthetically pleasing rooms and functional spaces for various buildings. They work with clients ranging from homeowners to large corporations. An interior designer is a licensed professional who breathes artistic vision, aesthetics, and functionality into the planning and overall design of a specific space.
They have a much broader role and set of responsibilities than someone who is simply an interior decorator. Interior design encompasses the artistic and technical sides of design. As an interior designer, you need to analyze, plan, develop, design, and execute all aspects of decorating an interior space.
Due to the extensive responsibilities and nature of the job, interior designers are compensated accordingly.
Average Salaries of Interior Designers
As of April, 2022, the average interior designer salary in the United States was around $49,012. However, after examining multiple sources like Indeed, the Bureau of Labor Statistics, and Payscale.com, we discovered that Assistant/Junior positions start at $47,000 and the top 10% of designers make around $97,920.
An interior designer's earning power is tied to their artistic skill, level of experience, and specialization. The greater your reputation, the more clients you have, and your carefully cultivated portfolio can all play integral roles in determining your salary.
Take a look at these positions and their average earnings:
| | |
| --- | --- |
| Architecture and Engineering: | $60,910 |
| Specialized Design Services: | $54,710 |
| Wholesale Trade: | $53,780 |
| Furniture Stores: | $47,340 |
Of course, as we said, the individual salary of each interior designer varies based on experience, location, and the job itself. In the Northeast and the Western United States, the average interior designer earned around $75,000. However, in the Midwestern areas, interior designers made around $63,000. It is no surprise that you are more likely to find more interior designers in big cities and regions with higher incomes.
It is difficultto make general statements about the average salary of any job—especially one that is so dependent on experience and skill. On average, designers with advanced degrees and certifications make a median salary that is at least $15,000 more than designers without those same credentials, even with equivalent experience.
With the right education, experience, and determination, a designer can earn six figures annually.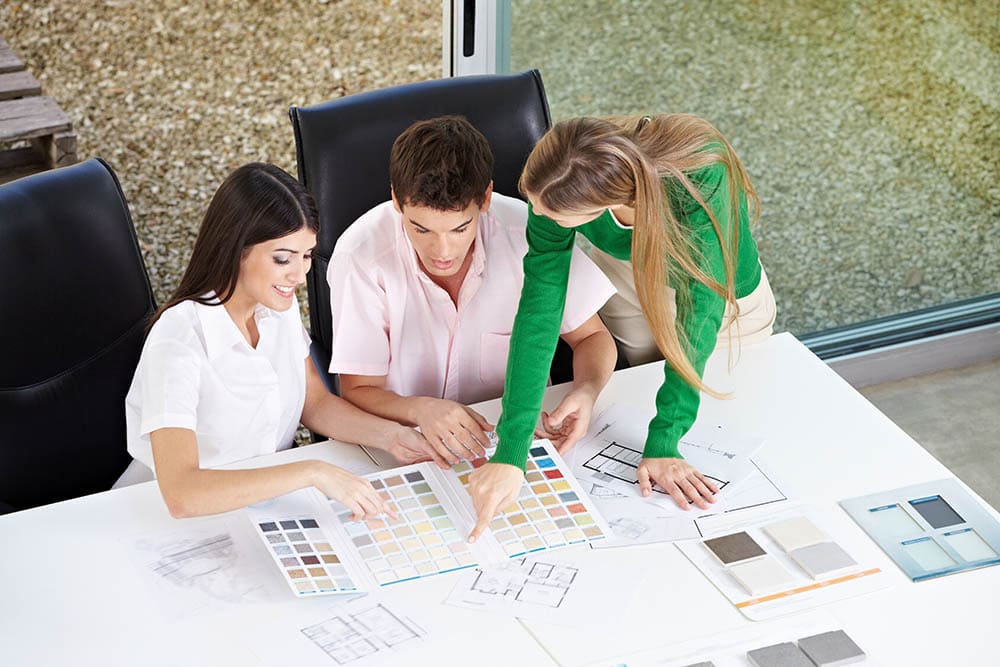 NCIDQ Certificate Increases Potential Earnings as an Interior Designer
Part of that education is earning and obtaining your NCIDQ certificate. In order to qualify for the NCIDQ certificate, you must have a bachelor's degree in a related field and at least two years of design work experience—either through internships, apprenticeships, or entry-level design jobs. One of the most critical aspects of a design career is successfully passing this exam.
The American Society of Interior Design reported that the average salary of those with an NCIDQ certification was a minimum of $16,000 higher than those without one. In addition, the 2021 IIDA  survey of interior designers' salaries reported that certifications like the NCIDQ certification raised designers' average wages by over $17,000.
Job Growth Trends
The Bureau of Labor Statistics expects a slow 4% growth for interior design salaries between 2016 and 2026. They also expect the number of interior design jobs to increase by around 3,000. Interior designers will always be needed to make buildings accessible and aesthetically pleasing while complying with building code regulations.

Final Thoughts
Interior design requires precision, communication, and close collaboration with clients, vendors, and other workers. A career in interior design may be appealing to you if you walk into a room think about how the colors interact with each other and what piece of furniture should go where and why. The potential to earn a high salary as a designer is only limited to your skills. A high salary is well within your reach, especially as you gain experience and get promoted to senior design roles.
---
Featured Image Credit: ronstik, Shutterstock