10 Interior Design Myths and Misconceptions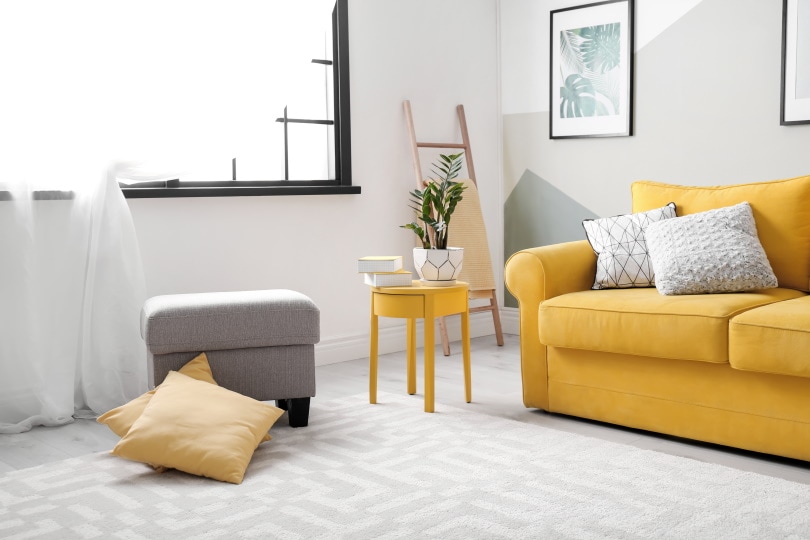 Interior design is the art of designing the appearance and aesthetics of the inside of the home. Interior designers often work with architects, contractors, and homeowners to create a holistically beautiful house.
If you are looking to renovate your home, you have the option to get help from an interior designer. It's important that you bust common interior design myths and misconceptions beforehand to get the best experience possible.
Below, we go over the 10 most common interior design myths and misconceptions for help. Keep reading to learn more.

The 10 Biggest Interior Design Myths and Misconceptions
1.

Small Rooms Must be Painted White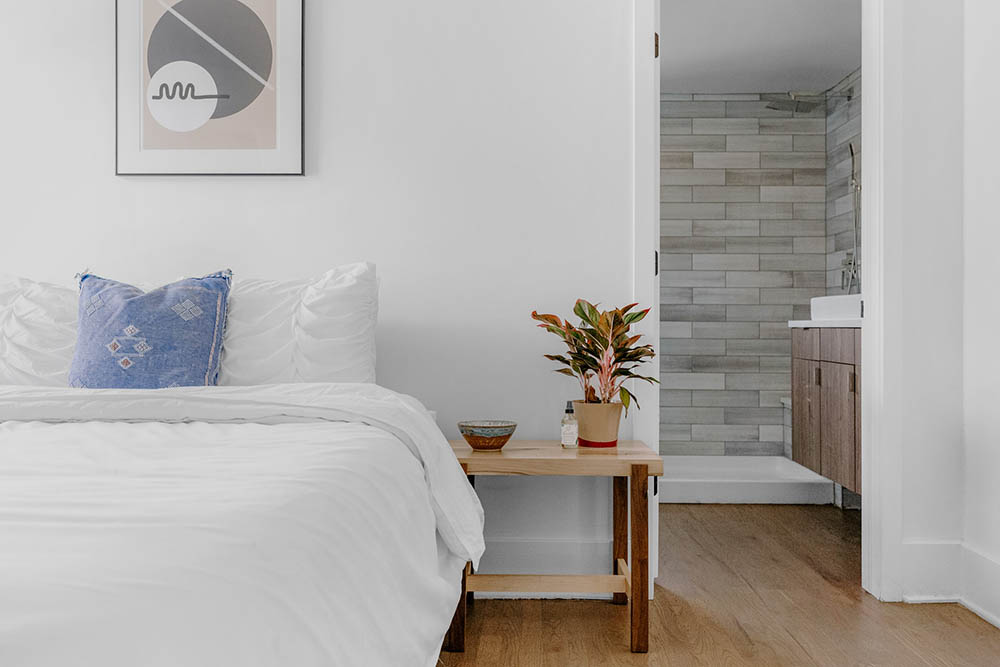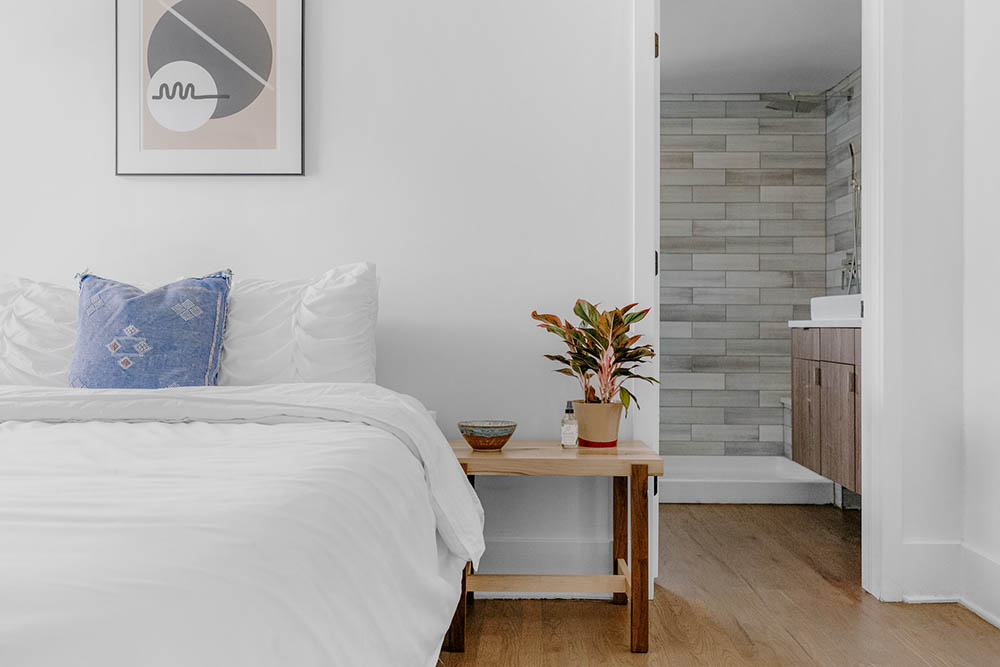 | | |
| --- | --- |
| Truth: | Small rooms may look better when painted darker colors. |
| What to Do Instead: | Paint rooms to match style. |
It has been believed that small rooms need to be painted white. The idea behind this misconception was that white would brighten up the space and make it appear less small. In some cases, it's a great idea to paint small rooms white, but that isn't always the case.
If the room is already dark and north facing, it might be better to paint the room a darker color. This darker color will create a cozy environment that looks natural and works with the current style. Painting it white would just make the room look washed out.
So, paint rooms to match the style and environment. Some small rooms will benefit from white paint, but others will look better with darker colors instead.
---
2.

Wood Paneling Makes the Room Look Country
| | |
| --- | --- |
| Truth: | Wood can match any style. |
| What to Do Instead: | Select wood anytime you want it! |
Wood paneling is a popular design choice in country or rustic homes. That's because wood paneling looks more natural and softens harsh appearances. At the same time, it maintains an elegant look.
Although wood paneling looks great in country or rustic homes, it can be used in any styled home. For example, wood paneling looks great in modern and contemporary designs because it softens the room and adds a touch of elegance.
In other words, you can use wood paneling in practically any room. No matter what style that room is, wood paneling may complement the appearance and give the exact look you're looking for.
---
3.

Don't Mix Patterns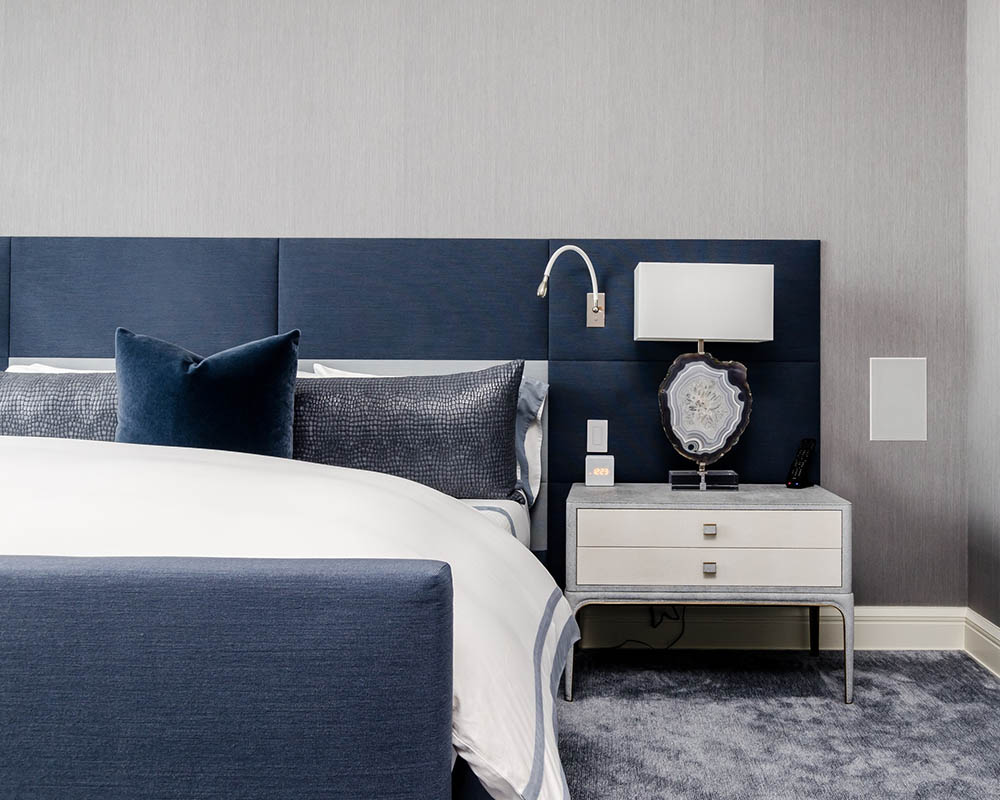 | | |
| --- | --- |
| Truth: | You can mix multiple patterns to add character. |
| What to Do Instead: | Mix patterns with similar color schemes. |
Many homeowners are afraid of making their homes look too busy. As a result, they do everything in their power to avoid mixing patterns. In its place, they use solid colors or a single pattern.
Obviously, you shouldn't have every pattern known to man in one room but mixing patterns can be a great way to add character to a room. For example, floral patterns are often beautiful when paired with small check patterns.
The key is only mixing a couple of patterns and mixing patterns with similar color schemes. This will make the patterns look unified even when the patterns themselves aren't exact.
---
4.

Don't Mix Metals
| | |
| --- | --- |
| Truth: | Mixing metals creates a more finished look. |
| What to Do Instead: | Mix metals of the same color scheme. |
One mistake that many new interior design hobbyists make is thinking that all the metals have to match. For instance, if brass is used on one furnishing, brass is the only metal that can be used in the room.
On the contrary, mixing metals creates a more finished and put-together look. If you want your room to look nuanced and professional, mix metals. However, you want the metals to have a similar color scheme. Stick to warm metals or stick to cool metals, but don't use both.
---
5.

Make Everything Match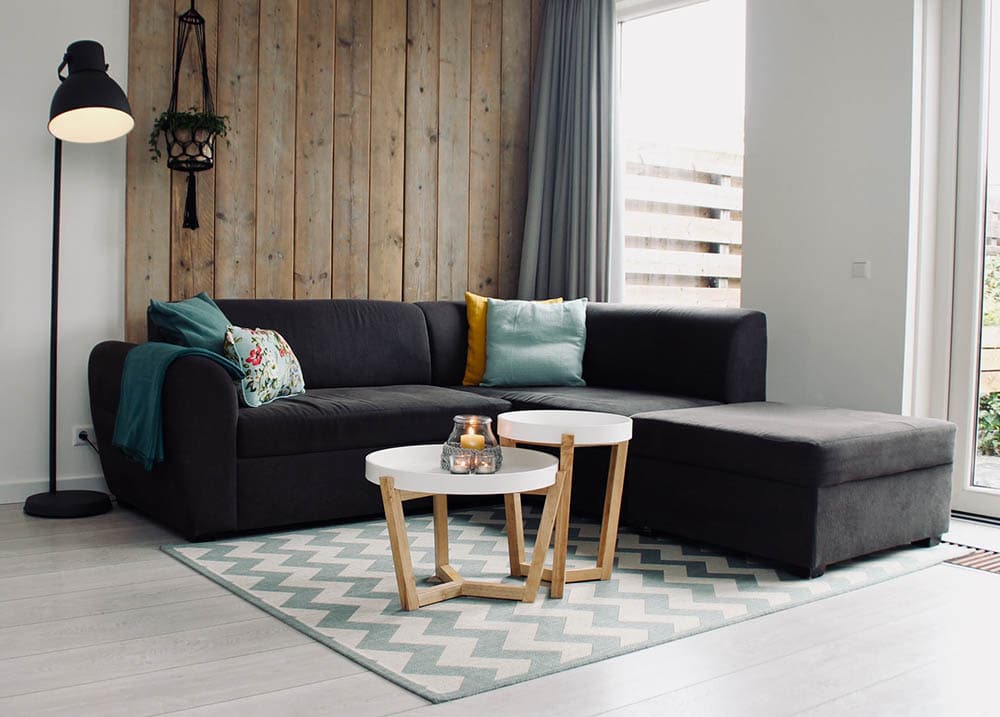 | | |
| --- | --- |
| Truth: | Perfectly matched rooms feel stale. |
| What to Do Instead: | Mix it up some to bring character to the room. |
As the two interior design myths above suggest, there is this idea that everything must match for the room to look good. This means the patterns, colors, and materials must match perfectly.
A perfectly matched room is very boring and stale. Most interior designers know that a perfectly matched room is one that nobody likes. Instead, having a unified theme but mixing up colors or patterns adds more character to the room.
So that you add a little bit of personality into your room, create a theme or idea for the room and find pieces that match this theme. They don't have to be identical, but the room itself should have a cohesive look while the individual items add intrigue.
---
6.

Don't Use Wallpaper in the Bathroom
| | |
| --- | --- |
| Truth: | Wallpaper can be used in the bathroom with proper installation. |
| What to Do Instead: | Make sure to use an adhesive strong enough for a damp environment. |
Bathrooms have a lot more moisture than other rooms in the home. As a result, many people think that they cannot use wallpaper in the bathroom. If they do, the moisture will cause the adhesives to peel away, rendering the wallpaper unsightly.
If wallpaper is not installed correctly, you certainly should not use it in the bathroom. Instead, select half-height paneling and a strong adhesive behind the panels as a base for the wallpaper. Then, install the wallpaper over the top.
This technique will mitigate the negative effects of moisture while allowing you to use wallpaper in the bathroom.
---
7.

Rugs Don't Belong in the Kitchen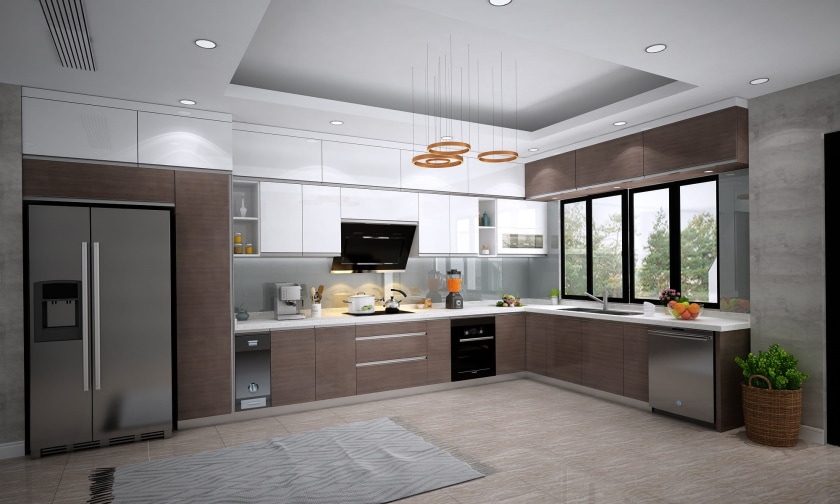 | | |
| --- | --- |
| Truth: | Rugs can be cleaned and add comfort to the kitchen. |
| What to Do Instead: | Use rugs in the kitchen and wash them when needed. |
Since it's easy for kitchen floors to get messy from dropped food and accidents, homeowners often avoid using rugs in the kitchen. Because of how much time we spend in the kitchen, you shouldn't ignore that area.
A rug is a great way to cozy up the environment and make it match your aesthetic preferences perfectly. All the while, rugs can easily be removed and washed when needed. This means there is no point in keeping rugs out of the kitchen!
---
8.

Interior Design Is Always Expensive
| | |
| --- | --- |
| Truth: | Designers work within your budget. |
| What to Do Instead: | Work with a designer to create a perfect home within your price range. |
One of the most common misconceptions about interior design is that it is always expensive. This belief causes many individuals to forgo interior design, thinking they cannot afford it.
Although interior design can be expensive if you want it to be, designers work within your budget. This means that you get to dictate the budget so that you get the exact results you want within your price range. No matter what your price range is, you should be able to find an interior designer that can enhance the room.
---
9.

Interior Designed Rooms Are Not Livable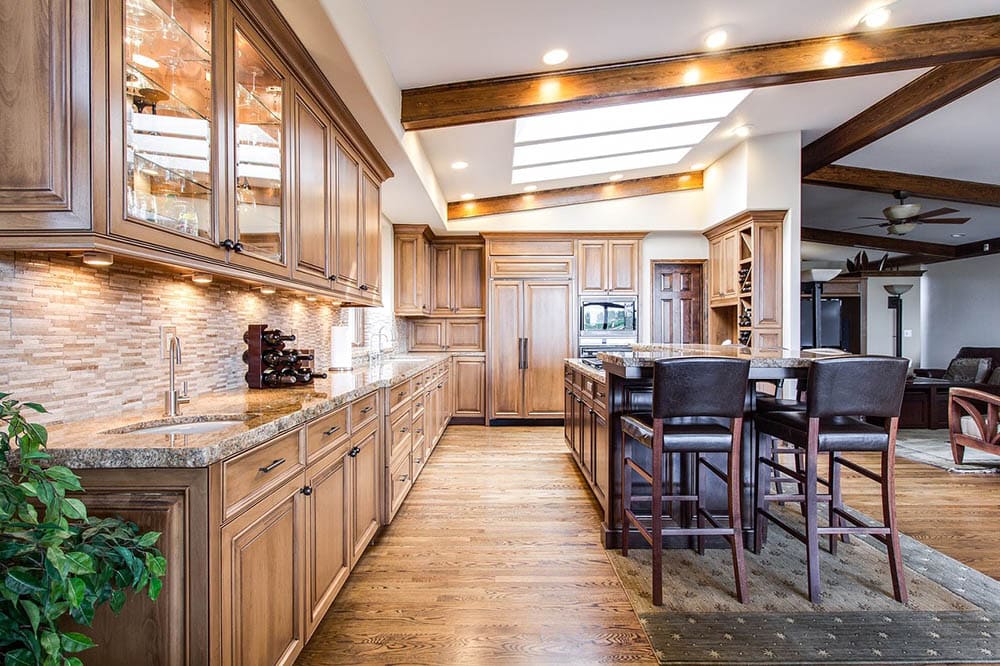 | | |
| --- | --- |
| Truth: | The interior design will be matched to your life. |
| What to Do Instead: | Tell the designer what you want from a livable home. |
When most individuals think of interior design, they think of stale rooms that aren't lived in. If you have pets and children, this unlived idea makes interior-designed rooms less than ideal.
There are some interior design rooms that are designed purely for appearances, but most interior designers design rooms so that they are livable and attractive. Hence, you don't have to worry about hiring an interior designer even if you have children or pets. They work with your life so that the room looks attractive while still being livable.
---
10.

Only Mansions Deserve Interior Design
| | |
| --- | --- |
| Truth: | Interior design is for all homes! |
| What to Do Instead: | Don't discount your home. |
Because interior design is falsely believed to be expensive and unlivable, many individuals think it is only for mansions and decadent homes. This could not be further from the truth. Interior design is for all homes, no matter how large or how humble.
If interior design sounds interesting to you, don't discount your home. Contact an interior designer who can help your home meet its full potential.
Tips for Styling Your Home with Interior Design
Understanding the top myths and misconceptions about interior design is the first step to styling your home. After that, you will have to make personal efforts to make your home look as beautiful as possible. Here are some tips to keep in mind.
Don't Be Afraid to Ask for Help
Whether you are redoing your entire home or just wanting to make some touches to it, don't be afraid to ask for help. An interior designer can help you with the entire process, but they can also help you with specific parts of the process, such as selecting a wallpaper.
Know What You Want
An interior designer wants to make your house look perfect for you specifically. This means that they will want an idea of your personal styles, living conditions, and budget. Knowing these things will make the interior design process go as smoothly as possible.
Get Your Hands Dirty
If you can't afford an interior designer, try your hand in interior design yourself. Even though interior designers have years of education and experience in the industry, there are resources online you can use to help you design your home. This might not be the ideal option, but it can help your house look fantastic no matter what.

Conclusion
Interior design is shrouded in myth and misconceptions. Because many people think it is expensive and an exact science, they make the mistake of taking away personality from rooms or overlooking interior design completely.
You can avoid these mistakes by fully understanding the myths described above and using the tips to design your home.
See Also:
---
Featured Image Credit: New Africa, Shutterstock