How Much Does a Window Cleaner Make in 2023? The Interesting Answer!
Window cleaners are skilled workers who clean windows from the inside or outside buildings. They wash, rinse, and polish glass surfaces.
Professional window cleaning is a rewarding career choice, and more people are now pursuing it. Before joining the bandwagon, perhaps it would be good to know what it takes to become one and how much you'll earn if you become one.
We'll be looking at the income of a window cleaner in this handy guide. Also, we'll look at how to become a window cleaner and much more on this lucrative business idea. But first, what does a window cleaner do?

Job Duties of a Window Cleaner
Window cleaning is a service that most people need regularly. If you want to become a window cleaner or if you are interested in starting your window cleaning business, it's crucial to know the job duties involved. These include:
Cleaning/ removing dirt from windows and windowsills, mirrors, and other glass surfaces
Cleaning gutters and downspouts to prevent clogs that can cause water damage to the structure of your home or business
Wash wood or vinyl siding around windows
Fill cracks with caulking or other sealants to prevent drafts from entering through them
Clean and polish glass surfaces in bathrooms and kitchens
Cleaning glass doors, shower doors, and shower stalls
Applying protective coatings to glass surfaces
Apply window tinting as it minimizes heat transfer and glare from the windows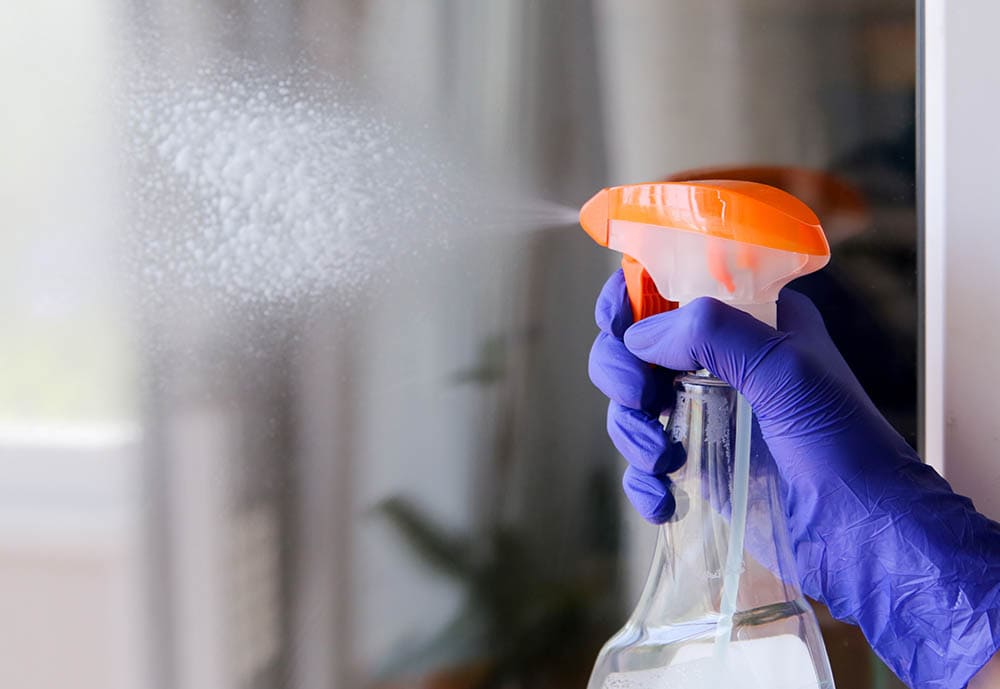 How Much Does a Window Cleaner Make?
Usually, window cleaners receive their pay per hour, but the payment schedule can vary depending on where you live and who you work for. Others pay based on the number of windows cleaned. It depends on how much time it takes to clean the windows in some cases.
The average window cleaner salary is $34,652 per year. Besides, many window cleaners receive tips from customers. However, it can go as low as $17,500 annually. The highest-paid window cleaners can command a salary of $50,500 per year.
The average salary of most window cleaners is divided into four primary categories, as seen in the table below:
| | |
| --- | --- |
| Salary Category | Annual Window Cleaner Salary |
| 10th Percentile | $20,000 |
| 25th Percentile | $28,000 |
| 75th Percentile | $38,500 |
| 90th Percentile | $45,000 |
Since window cleaners have different pay schedules, let's look at the averages for these schedules:
Hourly Earnings: The average window cleaner salary is $17 per hour. This depends on several factors, including the company size and whether the company charges by the job or by the hour. We'll discuss these factors later on. Smaller companies usually charge by the job. On the flip side, larger companies charge by the hour.
Daily Earnings: Those that get paid per day make an average salary of $133 each day
Weekly Salaries: Usually, window cleaners work for 35 to 40 hours a week. The average salary per week is $666.
Monthly Salaries: The average monthly salary of a window cleaner is $2,887.
Top 15 Highest Paying States for Window Cleaners
Now you know how much a window cleaner can make and their payment schedules. So, let's look at 15 of the highest-paid states in the United States.
| | |
| --- | --- |
| States | Average Annual Salary |
| Washington | $45,825 |
| Alaska | $39,000 |
| Virginia | $39,000 |
| Connecticut | $38,025 |
| Colorado | $37,440 |
| Rhode Island | $37,050 |
| Illinois | $37,050 |
| Massachusetts | $36,075 |
| California | $36,075 |
| Oregon | $35,100 |
| Utah | $35,100 |
| Arkansas | $34,125 |
| Kentucky | $34,125 |
| Pennsylvania | $34,125 |
| Texas | $34,125 |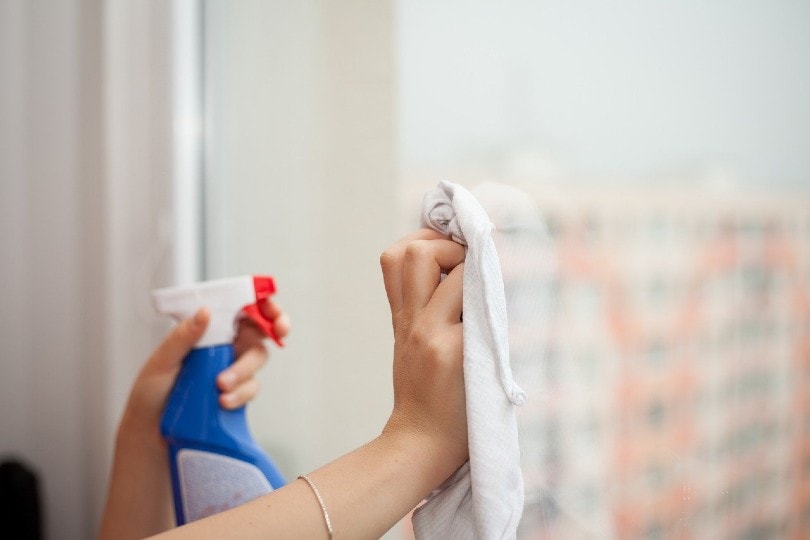 Factors Influencing the Salary of a Window Cleaner
Experience Level
Salary always depends on the experience level, and window cleaning is no exception. If you have more experience in the field say 10 years, you'll command a higher pay than a beginner window cleaner with 2 years' experience.
So, those who have worked for ten years or more can expect to earn far more than those with little experience.
Geographic Location
The location will play a massive role in determining how much you make. The cost of living varies from one state or country to another.
If you live in a region with a high cost of living, you'll charge more for your services. This way, you can make up for what you're losing out on due to the high cost of living.
Company Size
The size of the company you work for can also affect your salary as a window cleaner. Smaller companies pay less than larger ones. Also, companies with fewer employees offer fewer opportunities for advancement or promotion.
What Skills Are Needed for Window Cleaners
Window cleaning takes a lot of training and experience to do it well. There are many skills a window cleaner must have as seen below:
Here are some skills you will need to become an expert window cleaner:
Physical Stamina: Window cleaners perform physically demanding tasks for long periods. Besides, they must be able to lift heavy buckets of water, climb ladders, scaffolding, or other structures while carrying out tasks. This calls for some physical stamina.
Attention to Detail: A crucial window cleaner skill is attention to detail. A mistake can cost you a lot of money and ruin your reputation. The smallest imperfection can ruin an entire job. Otherwise, you may damage windows or spend more money than necessary. Window cleaners must also create a streak-free finish on windows, which needs them to focus on their work keenly.
Problem-Solving Skills: Every job has its challenges, and window cleaning is no exception. You'll run into situations where something doesn't go as planned or expected. It can be an equipment malfunction or a customer complaint. You must be able to think and come up with innovative solutions fast. This way, you'll maintain customer satisfaction and keep the company running smoothly. For example, if the window is too high for you to reach, come up with a solution such as using a ladder or scaffolding.
Communication Skills: Communication skills are essential in this job since you'll be working directly with your customers. You'll need to explain what services you offer and how long it will take for the job to get done. Also, listen to customers' needs. This way, you can provide them with an accurate time estimate for the work.
Ability to Work Independently: As a window cleaner, you'll be working alone most of the time. So, you need to be able to work independently and not rely on others. You must know how to use the equipment and materials for your job.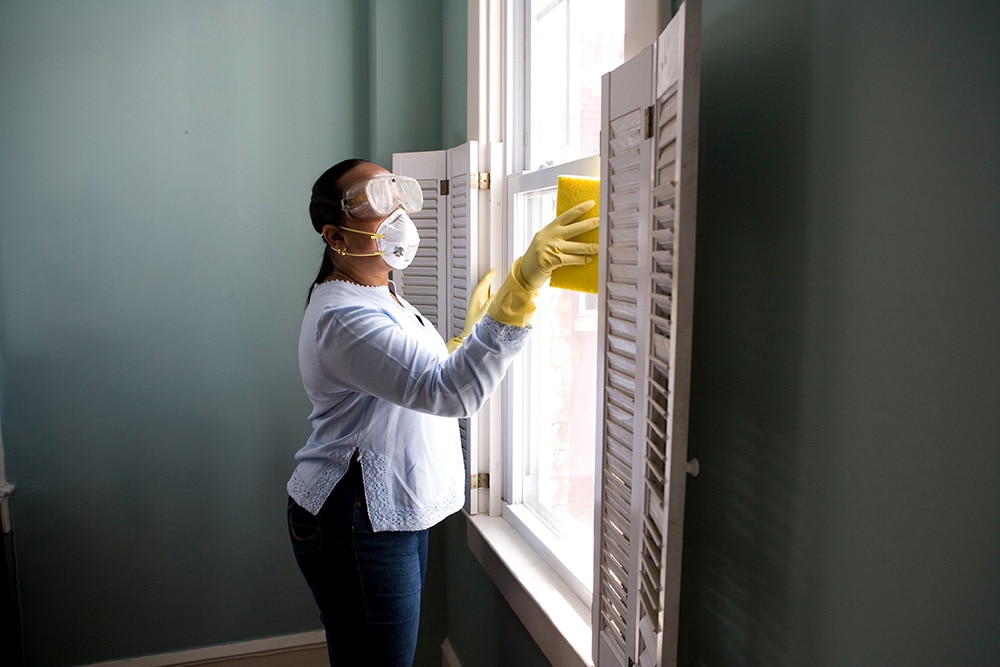 How to Become a Window Cleaner
If you're interested in becoming a professional window cleaner, here are some steps to follow:
Basic Education: The first step to becoming a window cleaner is completing secondary school education and obtaining 9s to 4s in GCSE.
Suitable Training: Most employers prefer window cleaners with formal training in window cleaning techniques. You can get training programs at local colleges or vocational schools.
Develop Your Skills: Once you get suitable training, develop your skills before anything else. It means learning how to clean windows properly and safely. You can develop your skills by cleaning for family and friends at a small fee or no fee at all.
Obtain a License: Window cleaners must obtain a license from their state government before performing this job legally.
Get Insured: Insurance is another crucial aspect of being a window cleaner. It protects you from any injury or damage that might occur during your workday. You may need several different policies depending on work and who you work for (residential or commercial).
Build a Client Base: The best way to get started as a window cleaner is to find some clients who need your services. Then, build up your reputation with them. The easiest way to do this is by starting with friends, family, and acquaintances. Offer them free or discounted services until they're happy with the work you've done for them. Then, build on that reputation by advertising on social media sites like Twitter and Facebook.

Conclusion
Many people today are opting for professional window cleaning services as opposed to traditional DIY methods. So, it's definitely an excellent career path, especially if you want to start a company. With the right training and equipment, you can begin to build a client base for yourself.
Remember that this is a repeat job, and if you do it well, you will always be called back for the job again. If this career is for you, keep dreaming big, set your goals high, and go all out. Tomorrow is waiting to see what you can accomplish.
---
Featured Image Credit: Nuno Silva, Unsplash