How Much Does Car Insurance in Connecticut Cost? (2023 Update)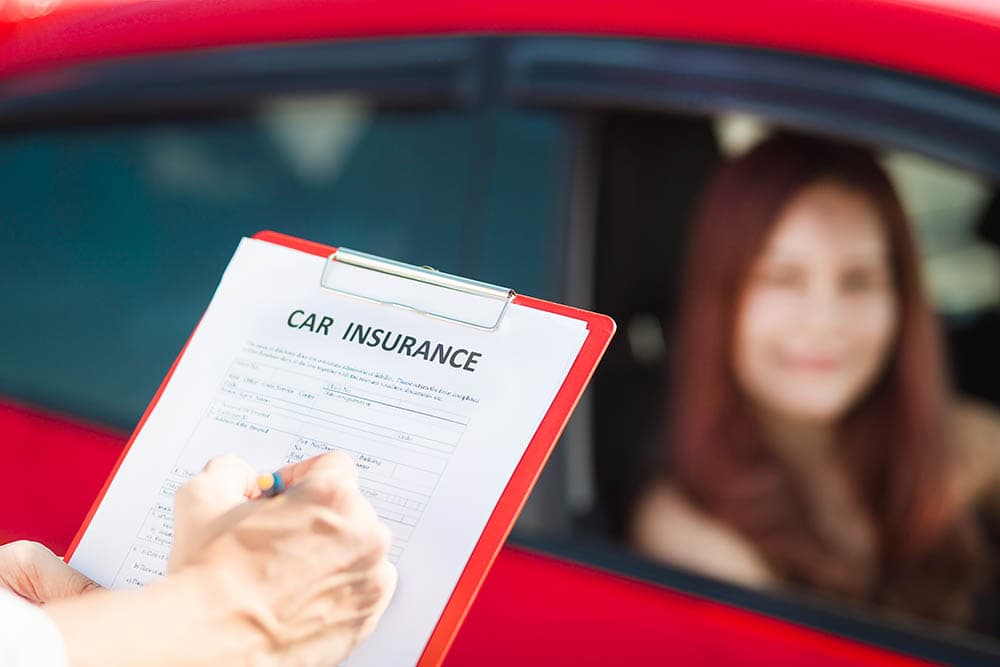 Car insurance is essential for driving your vehicle in most states, and it's a legal requirement that all drivers must fulfill. Before you purchase a policy, there are various factors, such as your budget, vehicle type, and driving record, to consider.
The prices of car insurance can vary, and the costs will be different in every part of the US. If you live in Connecticut, we will provide details about car insurance prices in the Constitution State.

The Importance of Car Insurance
Almost every state in the US requires you to have car insurance. Having it protects you from possible accidents, and the insurance company will cover most of the bills if something happens. That way, both passengers, and anyone who might get injured will have coverage for their medical costs. That also counts for potential legal fees if you end up in court.
Depending on the type of car insurance you have, it could also cover potential repair costs, and you might have coverage if your vehicle gets stolen. Without the insurance, you'd need to pay everything out of your pocket, which can be pretty expensive.
Another excellent thing about car insurance is that it doesn't only provide support in case of real-life accidents, but it also protects you from natural disasters such as storms, wildfires, and hail.
Although car insurance can be expensive, especially if you have multiple policies, it saves you a lot of trouble as the insurance company will deal with the other driver or property owner if there's an issue. Basically, car insurance offers peace of mind and protects your assets in a wide range of scenarios.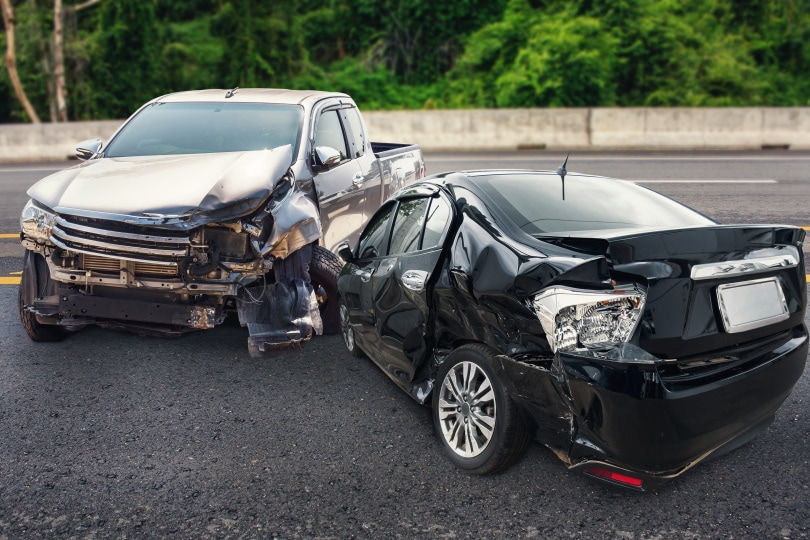 How Much Does Car Insurance in Connecticut Cost?
The average price of car insurance in Connecticut is relatively expensive as it's 8.2% more than the national US average. The average annual rate is $1,544, and various factors dictate the policy's final price.
Typically rates will vary per company, age, city, and other elements such as the type of car you drive. You can take a closer look at the average estimates below.
Car insurance rates by company
| | | |
| --- | --- | --- |
| Insurance company | Average annual cost for minimum coverage | Average annual cost for maximum coverage |
| Amica | $425 | $1,160 |
| Allstate | $800 | $2,010 |
| American Independent | $1,730 | $5,030 |
| MetLife | $1,170 | $2,050 |
| Progressive | $1,080 | $2,570 |
| Geico | $420 | $1,100 |
| Nationwide | $720 | $1,310 |
| State Farm | $610 | $1,470 |
| USAA | $440 | $1,210 |
| The Hanover | $1,560 | $3,860 |
Some car insurance companies are more expensive, so it's helpful to check out multiple options before deciding which policy you'll buy. Try to compare all the prices on the market along with the benefits they offer to figure out which policy is the right choice for you.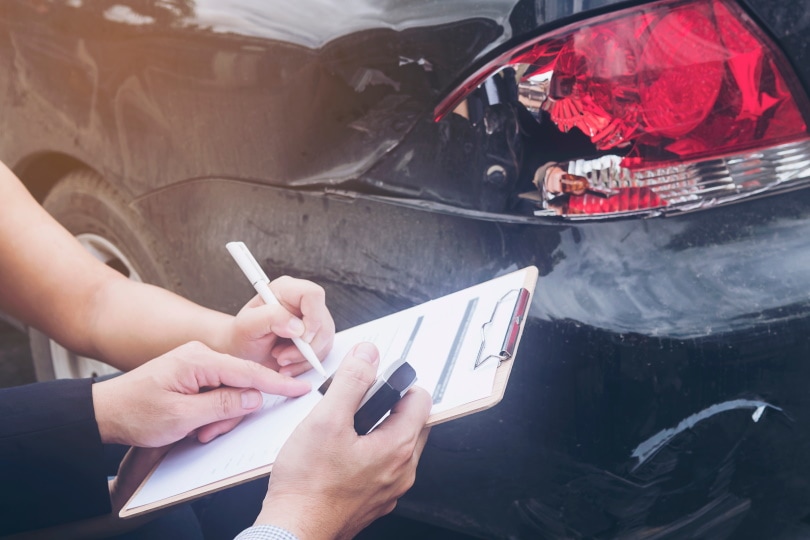 ---
Car insurance rates by age
| | |
| --- | --- |
| Age | Average annual price of car insurance in Connecticut |
| 16+ | $2,900 |
| 18+ | $6,600 |
| 20+ | $4,400 |
| 25+ | $2,070 |
| 30+ | $1,790 |
| 40+ | $1,840 |
| 50+ | $1,500 |
| 60+ | $1,460 |
| 70+ | $1,730 |
When it comes to differences in the annual car insurance policy by age, people aged 18+ have to pay the highest costs.  However, for people over 50, the rates are drastically lower.
---
Car insurance rates by city
| | |
| --- | --- |
| City | Average annual price for full car insurance coverage |
| New Haven | $2,320 |
| Hartford | $2,390 |
| Bridgeport | $2,360 |
| Waterbury | $2,230 |
| Danbury | $1,920 |
| Hamden | $2,110 |
| Fairfield | $1,940 |
| Milford | $2,040 |
| Shelton | $1,900 |
| Manchester | $1,780 |
| Middletown | $1,790 |
The annual insurance prices per city in Connecticut vary from city to city. Manchester and Middletown have some of the lowest rates in the state, while Hartford and New Haven rates are a bit more expensive.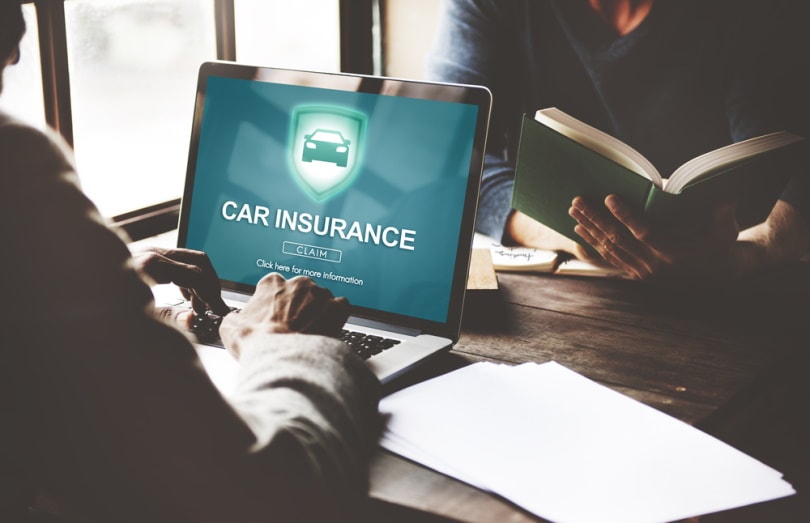 Additional Costs to Anticipate
Almost every car insurance has hidden costs that can result in a higher price than the one anticipated initially. That's because certain fees add up to the final cost of the insurance. The most common fees you can encounter, which are not included in the regular premiums, are renewal fees, cancellation fees, and adjustment fees.
Renewal Fees
Some insurance providers will require you to pay a certain fee to renew your car insurance policy. It's typically not a large sum, but you should know that you might be charged for it. Not all car insurance policies require you to pay these fees, but you should still be on the lookout for them.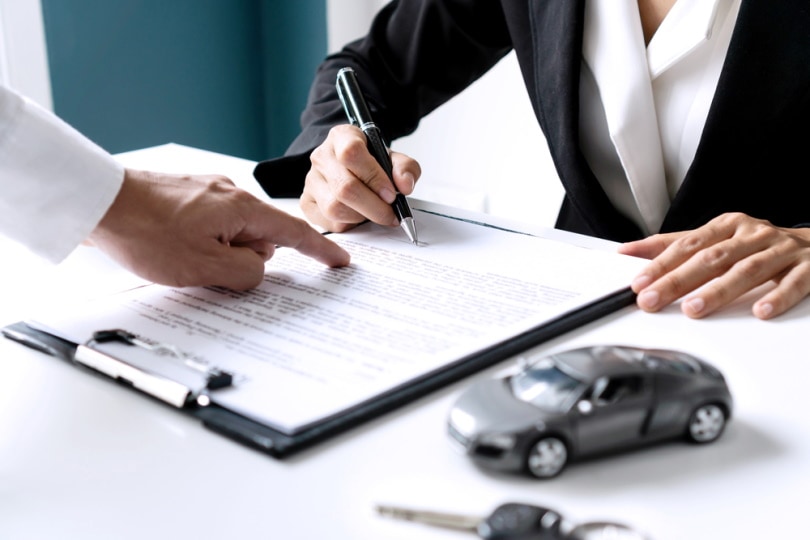 Cancellation Fees
You might face cancellation fees if you are signed up for a specific car insurance policy but decide to cancel it before it expires. They can vary depending on your policy provider, although they are commonly inexpensive. The price should be listed in your contract, and it's typically 10% of the premium left to pay.
Adjustment Fees
Another standard fee that your insurance could charge you is the adjustment fee. These fees apply when you want to switch your current policy. That can include changing the name on the policy or adding another driver.
How Often Should I Renew My Car Insurance?
The renewal date for your car insurance will depend on the date your policy began and the length of your insurance period. Typically, these policies need renewal semi-annually or annually. Nowadays, your car insurance company will likely email you a month before the expiration of your insurance policy to remind you that the policy expires soon. They will provide a declaration page and other details explaining your policy.
It's advisable to renew the policy within 30 days prior to its expiration date, as you'll pay less than if you renew the policy on your last day.
The renewal period is an excellent chance to change your policy or possibly ask for a discount. Some car insurance providers don't allow a grace period on their policies, so you'll need to either make payments to notify the company you want to keep the policy or cancel it if you're going to look for another car insurance provider.
The whole renewal process is straightforward, and you must reach out to your insurance policy to notify them you want to continue your policy.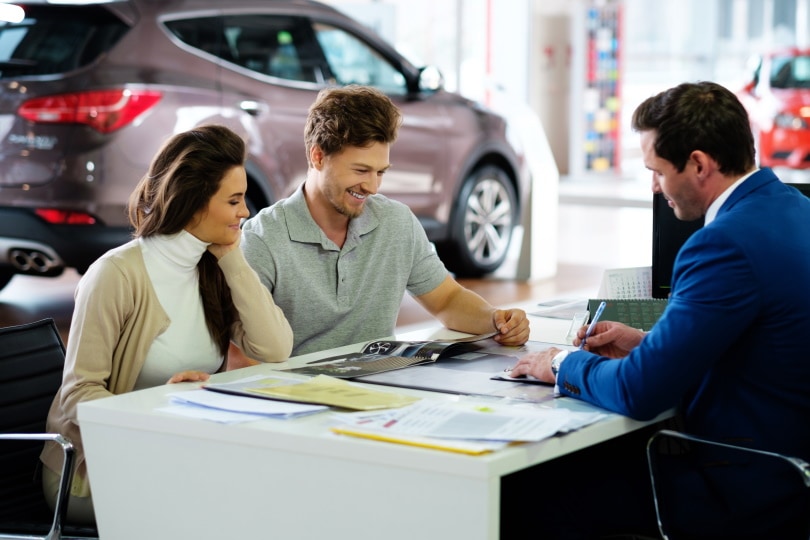 What Does Car Insurance Cover?
Car insurance covers various mishaps that can happen to you and your vehicle. Coverages can vary depending on your state and type of policy. However, there are typical standards that are included in most car insurance policies:
Standards that are included in most car insurance policies:
Liability: This policy protects you and covers the costs when you cause injuries to someone or cause property damage. If you get in an accident and something happens to the other driver and their vehicle, the insurance company would pay the medical bills and car repairs. You'll be able to choose the policy limits, but it's always helpful to purchase more than the state minimum requirement as you never know what might happen. This policy is required throughout the state, so you'll need to have it for your vehicle.
Collision: With this policy, you'll be safe in case you collide with another vehicle or object, including fences, trees, and guardrails. The insurance company will cover repair costs or replace your vehicle if there's significant damage.
Comprehensive: With this policy, your car will be protected if it gets stolen or vandalized and if it gets damaged from natural disasters such as floods, fires, hail, and rainstorms. Both the comprehensive and collision policies are optional, but it's helpful to include them in your final policy as these occurrences are frequent.
Personal injury protection/medical payments: The personal injury protection policy covers medical expenses caused by accidents for you and your passengers. Some states require it, while some states don't offer it. This policy also covers other costs such as rehabilitation costs, lost wages, and even funeral costs.
The medical payment covers all medical expenses for both you and your passengers in case of an accident or collision. It's typically not available in all states in the US, so you'll have to verify the details with your insurance company.

Conclusion
Car insurance is crucial for your safety and the safety of your passengers while driving. When it comes to the price of car insurance in Connecticut is a bit higher than the national average, but nothing is expensive when it comes to your safety. Still, take your time investigating available options and different car insurance companies to find the one that suits your needs and fits your budget.
---
Featured Image Credit: interstid, Shutterstock