Why Do NASCAR Cars Have Fake Headlights?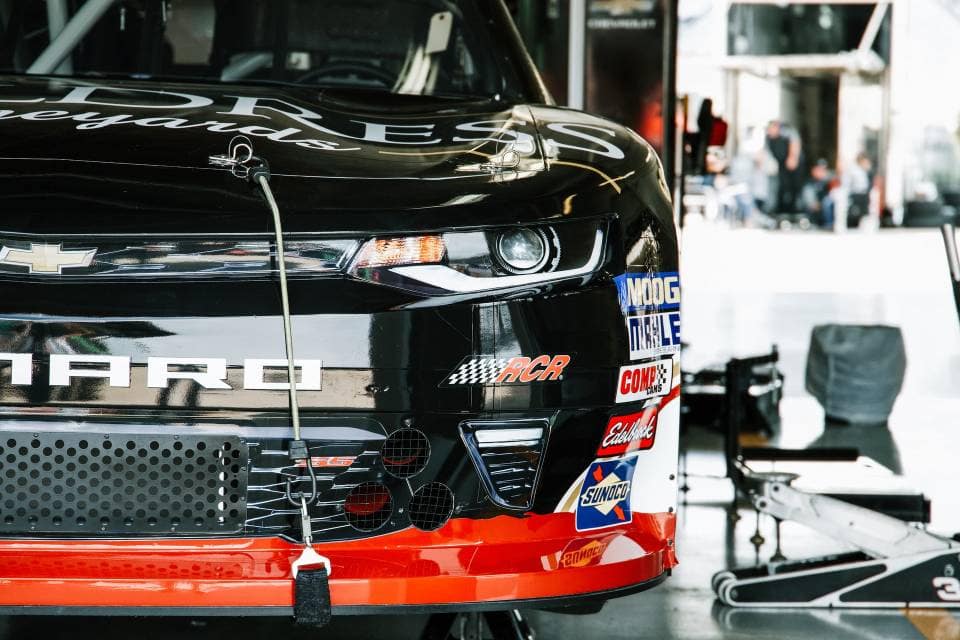 If you are new to NASCAR racing, you may find it strange that all the cars have fake headlights. Many people want to know the reason for this. The short answer is that it helps viewers at home identify the cars, but there are several other reasons, so keep reading as we take a closer look at this odd rule.

Why NASCAR Vehicles Do Not Have Headlights
NASCAR vehicles do not have headlights because broken glass presents a significant danger to drivers, and since accidents are common, there would likely be plenty of broken glass on every racetrack. Removal of headlights makes the course safer. Also, most of the races take place during the day or on very well-lit tracks, so additional illumination is not required.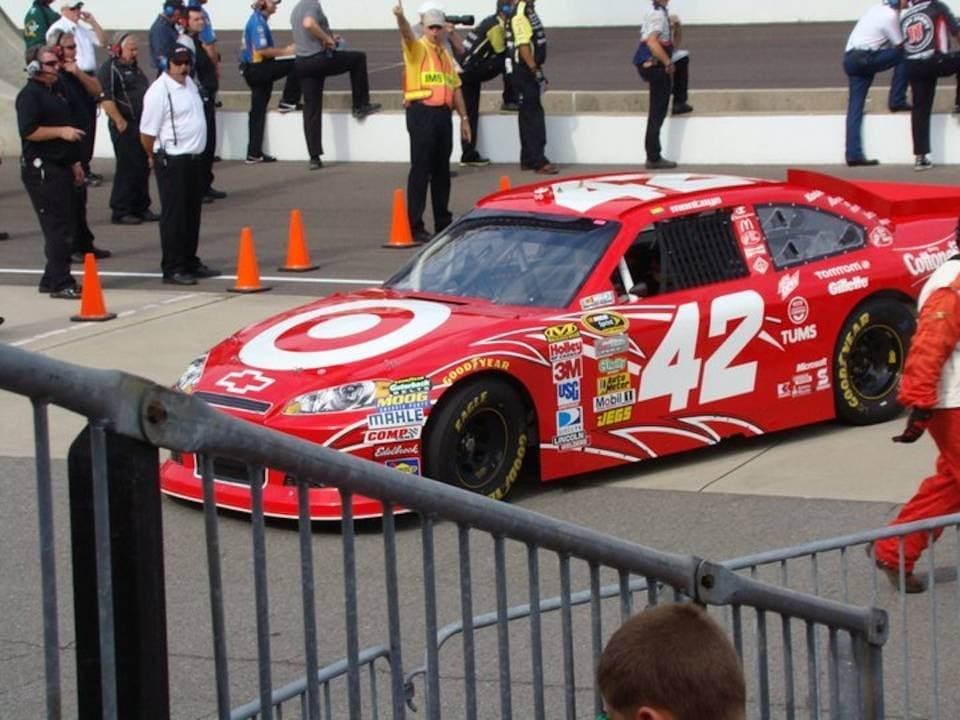 Why NASCAR Vehicles Have Fake Headlights
The reason that NASCAR vehicles have fake headlights is to help people at home identify the cars. Many of the cars look extremely similar due to the rules that apply to body design, so it can be hard to tell the difference between a Toyota and a Ford. Manufacturers have therefore devised several ways to help with this, including using specialized decals in the headlight position. Many people can differentiate a Toyota headlight from that of a Ford, so these decals are quite effective for helping someone find their favorite racer. Sports officials also noticed that many racing fans care more about the type of car than the driver behind the wheel, so making sure fans know which car is a Chevy and which is a Dodge is an important part of the sport.
Can I Drive a NASCAR on the Street?
Decades ago, you could modify a NASCAR vehicle to make it roadworthy so you could drive it in your local neighborhood. However, there's a significant difference between modern cars on the street and those on the track, and there is much more missing than just the headlights. A NASCAR vehicle does not have any of the modern safety features that new cars have. Future cars will likely have even more safety features, so it's unlikely that you will ever be able to purchase one of these vehicles and legally drive to work.
How Much Horsepower Does the Average NASCAR Vehicle Produce?
The horsepower produced by a NASCAR vehicle can vary significantly depending on the brand and design. However, you can expect most modern cars to produce around 750 horsepower when on the track.
Do NASCAR vehicles use carburetors?
No, NASCAR vehicles have used only fuel-injected engines since 2012. The interesting thing is that these were illegal for almost 50 years before 2012 because they could give a driver an unfair advantage. Currently, officials are discussing the possibility of opening an all-electric vehicle branch of the NASCAR circuit.
Why Do NASCAR vehicles Look So Similar?
Most NASCAR vehicles look the same because of the strict rules that make sure no car has a hidden advantage over the others. These rules ensure that each car is about the same basic size and shape. The similarities are the inside of the vehicle too, and the engines are not that different from one another. With these rules, the driver's skill is more important than the vehicle's build.
Summary
NASCAR vehicles have fake headlights because real ones are dangerous, but removing them would make the cars too hard to recognize for fans in the stands, especially since many of the cars already look extremely similar. The decals enable manufacturers to make their cars look more like the brand that they represent.
---
Featured Image Credit: Chase McBride, Unsplash