How Much Does It Cost to Resurface an Asphalt Driveway? 2023 Update
Paving contracting is a $29 billion industry with 91,990 businesses across the country. The pandemic has affected its growth, which is also influenced by the housing market. Of course, supply chain issues play a role, too. All these factors will ultimately decide what you can expect to pay to resurface your asphalt driveway.
Commercial and public projects may also affect your cost. After all, even back in 2014 over 90% of parking areas, paved roads, and commercial airports used this material.
The Importance of Resurfacing an Asphalt Drive
Asphalt is a mixture of gravel, sand, and stone using asphalt cement as a base. The main benefit of an asphalt drive is its aesthetic appeal, which can, in turn, affect your property value. It also provides a stable surface for vehicles that can protect the underlying earth from damage. While asphalt is resilient, it isn't immune to cracks and deterioration that can eventually lead to safety issues.
Resurfacing it is essential to extend its life and maintain its appearance. Besides, it's a more affordable method to deal with everyday wear and tear than replacing it. Remember that even small cracks set up a scenario for freezing and heaving, which can hasten your driveway's demise.
How Much Does It Cost to Resurface an Asphalt Driveway?
Several factors can determine how much you'll pay to resurface an asphalt driveway. First, its current condition plays a role. The more damaged it is, the higher your overall cost will be. If your property lies on top of wetland soils, the land will likely experience seasonal changes. You can patch minor cracks. However, it's only a temporary fix.
If your driveway is located on low-lying ground, a contractor may have to design it with drains or other transitions to ensure that water doesn't pool on its surface. Another option is to use porous asphalt. However, these modifications can increase its lifespan.
You'll find various finishes and types of asphalt that can also affect your overall cost. You can opt to use recycled materials, which save you significant amounts of money. It lends itself well to these projects since asphalt is 100% recyclable. You'll also have the satisfaction of making an eco-friendly choice.
We consulted the websites of contractors from several areas to give you an estimate of what you can expect to pay. The Florida-based Anderson & Sons Asphalt gave a cost of $0.90–$2.00 per square foot. The contractor network Networx put the price slightly higher at $1.00–$3.00. The Ohio-based UNIQUE Paving Materials priced specialty resurfacing projects at $4–$8 per square foot.
While asphalt is more expensive than gravel, it holds up better against erosion. A heavy rainstorm could easily take out this type of drive in an unsuitable location.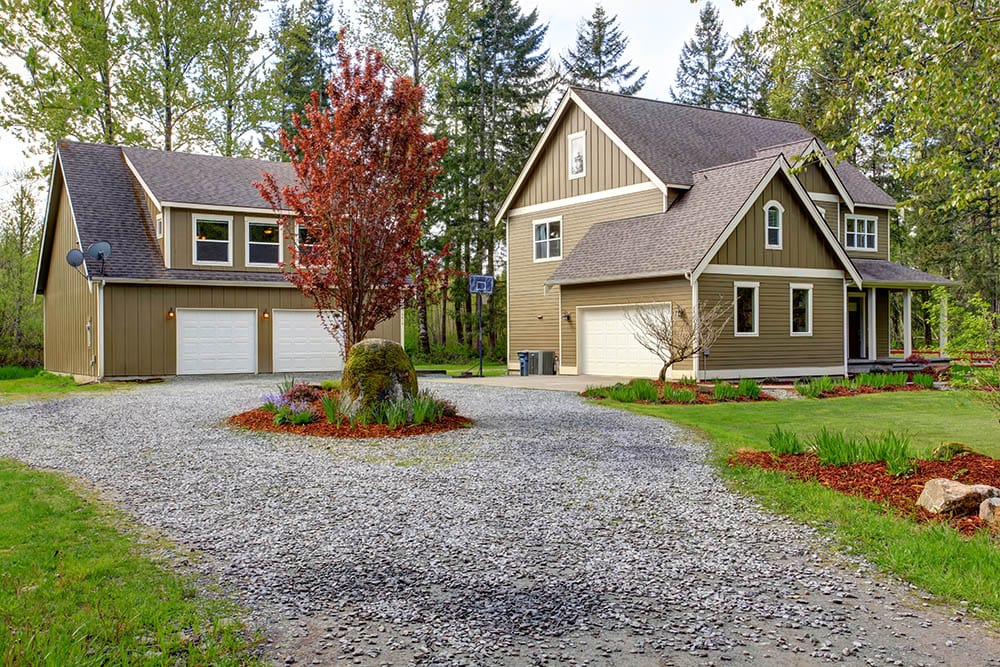 Additional Costs to Anticipate
Resurfacing a driveway entails the typical costs you might anticipate, such as materials and labor. That's true if it's a clear-cut job. However, if your drive is damaged, you'll likely pay more. A contractor may need to prep the surface before the process can begin. If the driveway was installed improperly, it might involve rerouting or redesigning the transitions to curb future damage.
Any grading or excavating can also drive up the costs. However, the primary factor will be the current state of your driveway. If you've kept up with the maintenance, you may only need to resurface it at a minimal cost. If there is extensive damage or deeper cracks, you may need to repave it. That can double or triple the price.
How Often Should I Resurface an Asphalt Driveway?
You can plan on getting 20 years or more out of a well-designed, well-placed asphalt drive. Resurfacing is part of the necessary maintenance to ensure you get that much use out of it. Depending on its condition, you should probably plan to take on this project every 3–5 years. Remember that the time and effort you spend on resurfacing is an investment in its future.

Does Insurance Cover the Resurfacing of an Asphalt Driveway?
We suggest checking with your homeowner's insurance company. You may find that resurfacing is part of your dwelling coverage. That's particularly true if there's damage to your drive. You may find that you can save some decent money with a simple phone call.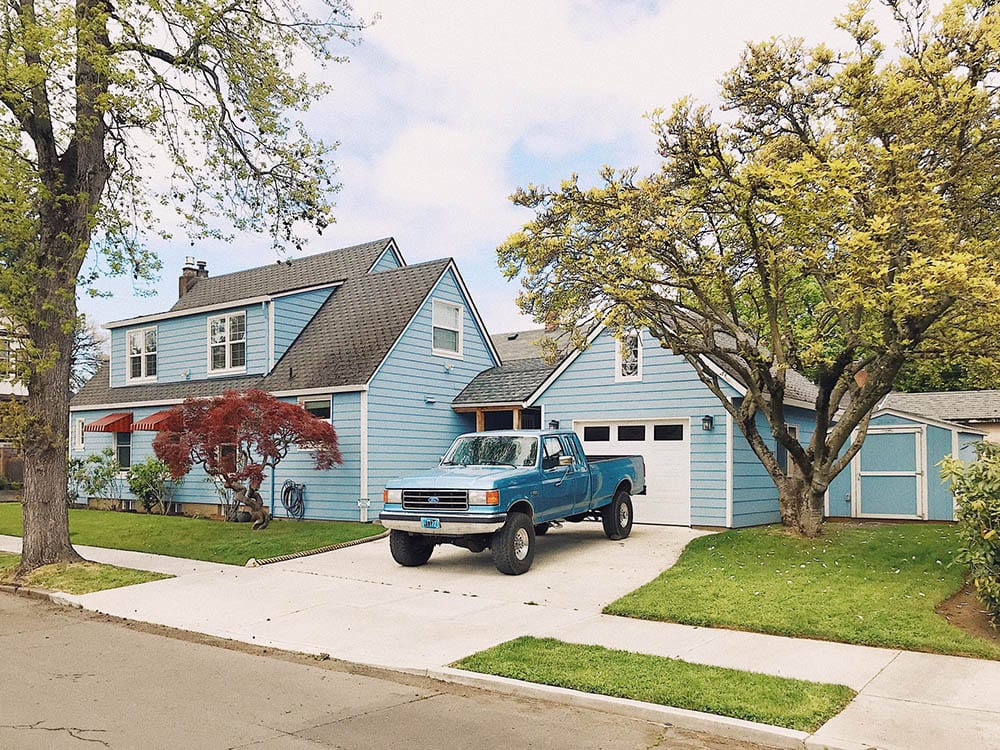 What to Do for Your Asphalt Driveway in Between Resurfacing
The best thing you can do is to catch fissures, holes, and cracks early by patching them. It's not a permanent solution, but it can keep something small from turning into a significant repair. Keeping your drive clear of leaves and other debris can make it easier to spot and repair the damage before it's become worse.
Conclusion
Resurfacing an asphalt drive is a necessary part of maintenance. It'll close up cracks before the thaw-and-freeze cycle can wreak havoc on it. This task is best for minor issues. Once the holes and cracks get larger, then paving is your best option. However, you can get the longest life out of your driveway by keeping it looking its best with resurfacing.
See also: Can You Torch Cold Patch Asphalt? (Advantages & Disadvantages)
---
Featured Image Credit: charmphoto, Shutterstock