Ingersoll Rand W7150-K2 Air Impact Wrench Review 2023 – Pros, Cons, & Verdict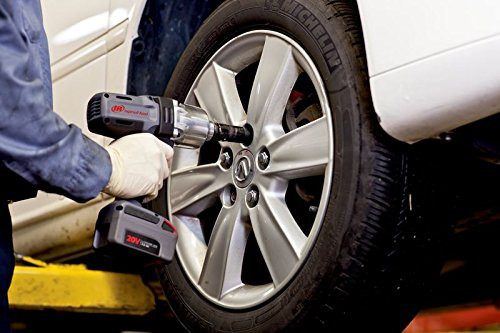 We give the Ingersoll Rand W7150-K2 Air Impact Wrench a rating of 4.2 out of 5 stars. 
Build Quality: 4.6/5
Power: 4.7/5
Features: 4.6/5
Price: 2.7/5
Review Summary
For those who doubted that a cordless impact tool could pack a wallop on par with pneumatic models, there is Ingersoll Rand's W7150-K2. With a 20-volt battery, this thing brings an impressive 1,100 foot-pounds of pressure to break loose basically anything you'll find around the house. Because it's not connected to an air compressor it's also mobile. You can take it into the field with you to fix something that's broken down. But be aware that you should bring multiple batteries because this will eat through a charge like no one's business. This cordless impact tool is also going to set you back quite a lot of money.

Ingersoll Rand W7150-K2 – A Quick Look
Pros
Super powerful
Comfortable to use
Cons
Expensive
Short battery life
Heavy
Loud
Specifications
Brand name: Ingersoll Rand

Model: W7150-K2

Type: Impact wrench

Power type: Battery

Dimensions: 18.6 x 15.3 x 5 inches

Weight: 15.3 lbs.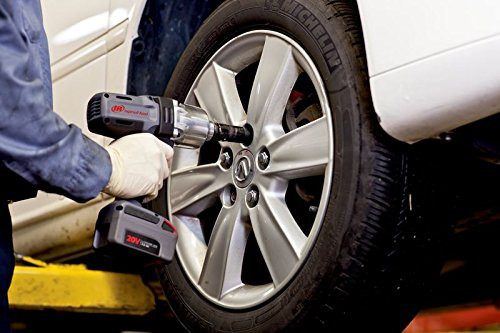 Power, and lots of it
It's hard to imagine a cordless impact tool pushing 1,100 foot-pounds of pressure, but Ingersoll Rand's W7150-K2 does. Constructed out of cutting-edge rare earth technology, the amount of torque you get from something you hold in your hands and isn't connected to an air compressor will amaze you the first time you depress the trigger. There's a really good chance it'll impress you the second time, and the third, and so on and so forth.
Comfortable in the hands
A special patented grip surface helps reduce the ever-present vibrations that result from creating so much power in such a comparatively small frame. The W7150-K2 was designed not just to deliver massive torque to loosen any nut on your farm or in your garage, but it was designed with the operator's comfort in mind. You wouldn't want to use a tool that left you wiped out and tired after using it, and Ingersoll Rand made sure that this one doesn't do that.
Durability
Constructed entirely out of metal, the W7150-K2 is built to last. From a steel-lined case to an all-metal hammer and drive mechanism, this impact tool is designed for long-term durability. You'll pay for the power but get rewarded with a long operational life. Plus, it comes with a patented all-metal housing that will keep working no matter how many times you drop it.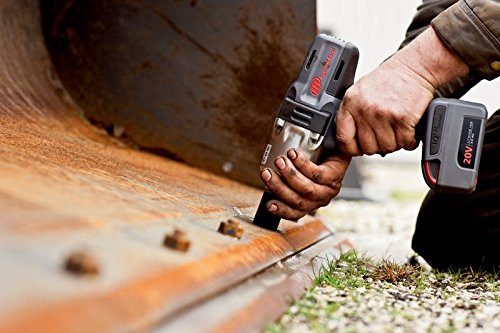 FAQ
How good a warranty covers this?

As long as you register the tool, Ingersoll Rand extends a two-year manufacturer's warranty.

What kind of torque power does this deliver?

1,100 foot-pounds of torque power.

What kind of battery is required to power this impact tool?

To maintain proper power, this tool requires a 20v lithium-ion battery.

Conclusion
Cordless impact tools aren't supposed to have power. That's what we've heard for years and years and years. Then, something like Ingersoll Rand's W7150-K2 comes along and proves that all wrong. Built with an all-metal case to guarantee long life and functionality even if you repeatedly drop it, it delivers 1,100 foot-pounds of eye-popping torque and does it in a frame that is designed to make sure the operator's hands and wrist don't wear out. It's loud and it's heavy, and it will drain a battery like a gaping hole in the bottom of a bucket full of water, and it's not cheap. But, you will get every penny's worth of power out of this, whether you use it in your shop or take it into the field with you.

See Also: