How Much Does It Cost to Sell a House in 2023?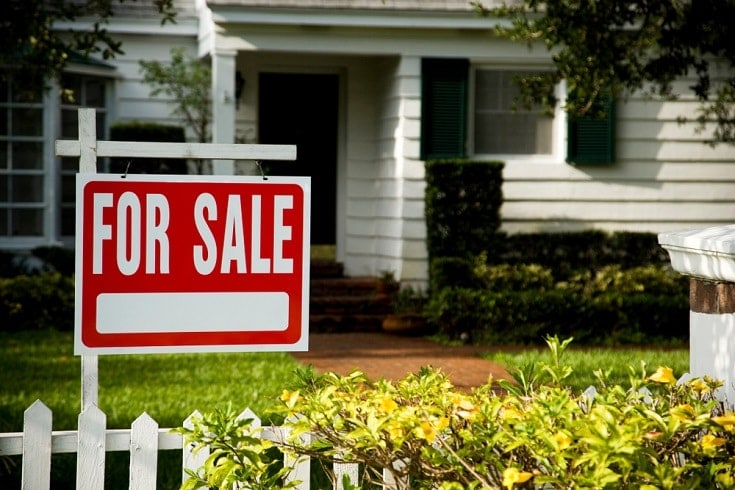 As a homeowner, the two most significant days of your life are the day you buy your home and the day you sell it. If you're excellent with your finances (and a little bit lucky), the price you get when you sell your home will be far greater than what you paid. However, many homeowners have one critically important question when they sell their house: how much does it cost? The answer depends on various factors, including the real estate market, the state of your home, how you sell it, and with whom you sell it.
Below you'll find details and data that will help you better determine what selling your home will cost. Read on to glean all of this excellent information and ensure you get the best ROI when you finally sell your house.

The Importance of Selling a House
Selling a home isn't important, per se, but selling it quickly, or for the best price, certainly is. Remember, your house is probably the biggest investment you've got, and as such, it needs to be treated with the correct amount of reverence. If you sell it incorrectly, too quickly, or use the services of a mediocre real estate agent, you might make significantly less profit and return on your investment when you sell it.
It's also important to sell a house when the market is strong and housing prices are high. Yes, that might be impossible based on your particular circumstances, but it's almost always best if the market is down to wait until it turns around and heads up again. You want to sell during a seller's market.
Another important aspect of selling your home is ensuring that it's in good shape rather than disrepair. For example, if your roof is old and damaged, you won't get as much as if it's in great shape and has no damage or other issues. The same can be said for many other things, like the interior and exterior paint, the major appliances like your HVAC system, and even your yard. The better condition they're in, the more you'll be able to ask for your house (and the more you will likely earn). This aspect of selling your house is especially true regarding curb appeal, as potential home buyers might not even want to see the inside if the outside is in poor condition.
Lastly, how you sell your home is also essential. You can sell it yourself or use a real estate agent. Selling it yourself is recommended if you know the housing market, have decent negotiation skills, and know the basics of selling a home. If you don't, it's highly recommended that you find and hire a competent, experienced real estate agent. One who knows your area well and has been selling for at least 5 years would be a great choice. It would also behoove you to find a real estate agent with keen negotiating skills so that they fight for you and get you the price your home deserves. All of these factors can affect the cost of selling your house.
How Much Does Selling a House Cost?
Saying exactly how much it costs to sell a particular house is challenging since many factors are involved. For example, you have to pay your real estate agent their commission, as well as property and transfer taxes. Attorney fees need to be paid as well as escrow fees. Repairs and fixes to your home might be necessary before you can sell it, and, once sold, you'll also need to consider the cost of moving to your new home. Lastly, if your mortgage hasn't been paid off, you'll need to pay it off when you sell, which could increase your costs substantially.
According to our research, the average cost to sell a house is about 15% of the price it sells for. So, for example, if your home sells for $300,000, the cost to sell it will be somewhere in the $45,000 range. That's an average, of course, and it might be more or less depending on your particular home-selling situation.
Let's say, for example, that you've always kept your home in great shape and repaired anything that broke. In that case, spending money on repairs and fixes won't be necessary. The cost of selling your house will be much lower than if you had, for example, been a neglectful homeowner or your home was damaged by a storm or flood and was never fixed.
How you sell your home can also affect how much it costs. For example, if you sell it quickly for cash, you will likely pay less than if you sell your house with a realtor.
Comparison of Major Costs When Selling a House
Below are the major transactions you might need to pay when selling a $300,000 home. All numbers are approximate and have been rounded up.
| | |
| --- | --- |
| Transaction | Cost |
| Commission for a real estate agent(s) | $22,000 |
| Title Insurance | $4,000 |
| Transfer Taxes | $6,000 |
| Attorney fees | $500 |
| Escrow fee | $2,000 |
| Home Repairs | $4,000 |
| Home Inspection | $500 |
| Home Staging | $1,500 |
Additional Costs to Anticipate
Below is a closer look at several costs you might not have to pay but should plan for, just in case.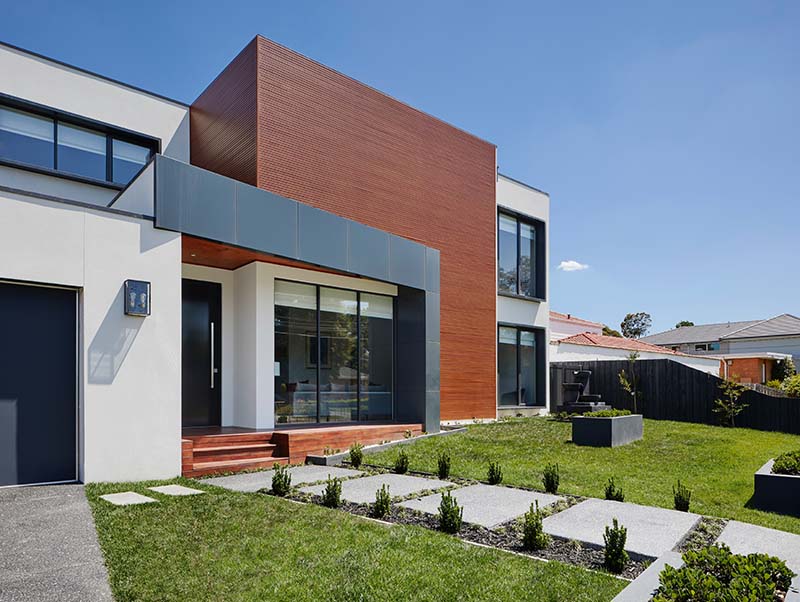 1.

Fixing and Repairing
If the condition of your home isn't what you would describe as pristine, repairs and fixes will probably be necessary. Those can run from a few hundred to a few thousand dollars, depending on the part of the house that needs the repairs and how easy (or difficult) they are to accomplish.
If your house has been through a major storm, flood, or another catastrophic event, and you never repaired it, the cost to fix it before you sell could be substantial. However, if you've been a conscientious homeowner (and had some good luck), you might have few, if any, repairs and lower the cost of selling your home substantially.
---
2.

Capital Gains Taxes
Although there are ways to get around them legally, capital gains taxes need to be paid when you sell your home. This factor is especially true if you make a significant profit, as capital gains taxes are based on the profit, if any, you make when selling your home. Be sure to talk to your accountant or financial adviser.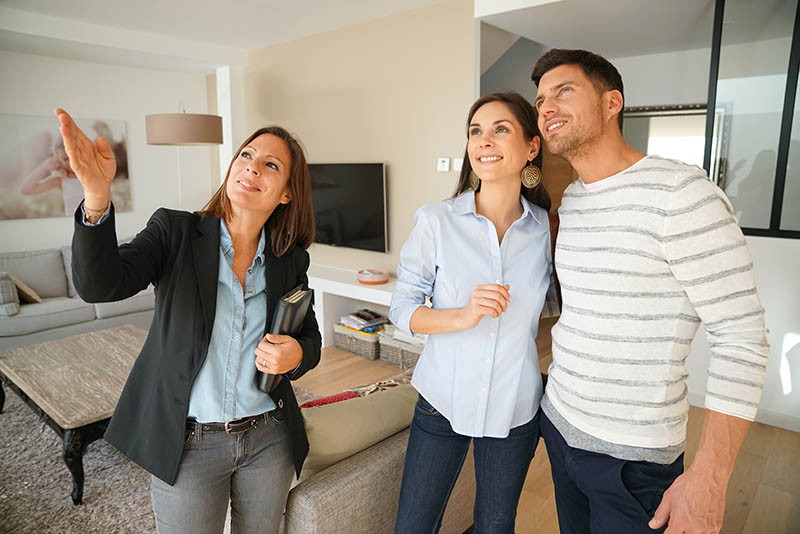 ---
3.

Property Taxes
Do you live in a state where you pay your property taxes in arrears? If yes, you must pay the outstanding property taxes when you sell your home. Those taxes will be based on your time in your home during that year, which might be anywhere from one month to 12 months. Of course, they will also be based on the amount paid for your home.
---
4.

Staging your Home
In some areas of the United States, the real estate market is loaded with homes, making it more difficult to sell yours. Staging is a good way to increase your chance of selling your home. Staging is the process of making a home look more attractive, open, and inviting using attractive furniture, furniture placements, and decorations.
You can stage your home yourself by taking a lot of your stuff and storing it in a self-storage unit. You can also hire a company to do everything for you. Either way, the extra cost could be anywhere from $500 to $1,500.
---
5.

Home Photography
Once your home is staged, you'll want to hire a photographer to come and photograph the entire property inside and out. You can then use those photos online to help sell your home. While this isn't nearly as expensive as other costs when selling your home, it can run between $500 and $800.
Depending on how nice your home and yard happen to be, hiring a drone videographer to take amazing videos to post online might be an excellent idea, but it will also add to your costs.
---
6.

Moving Costs
Unless you sell everything you own with your home (and some people do), you'll need to move all your items to a new home or a storage unit. To do that yourself, you have to rent a truck, buy boxes & packing supplies, and sometimes hire a few big, strong people to help.
You can also hire a moving and storage company and let them do all that heavy, risky work, which will cost a bit more. The average cost to move a three-bedroom home 1,000 miles is about $5,500, and coast-to-coast trips could run upwards of $12,000. Even a local move will cost between $500 and $1,000, so adding those costs to your home-selling budget is a must.

When Is the Best Time to Sell a House?
If you can wait, there are certain times of the year when it's considered more advantageous to sell your house. LendingTree, for example, recommends selling your home in late spring and early summer. They refer to data analyzed over the last 10 years by real estate research firm ATTOM Data Solutions. That data suggests that March, April, June, July, and August were the months when sellers saw the best premiums. April was the best month by far, while March was the worst of the better months.
The worst months of the year to sell your home are October through February, with October and December in a tie for the worst. It's a bad time of year because many people don't want to deal with selling a home around the holidays or, when it sells, uprooting their lives and families.

Final Thoughts
As we've seen, the cost to sell a house is approximately 15% of the house's value, although the final amount you pay can vary significantly from that. On a $300,000 home, your cost will thus be around $45,000. The more your home costs, the more you'll pay when you sell it, although there are many things you can do to lower your selling cost.
Home maintenance is one key to a low selling cost, as is living where property taxes are inexpensive. If you're lucky enough to sell your home when it's a seller's market, that's even better. Experts recommend putting 15% aside to pay all the costs of selling your home. If you end up paying less, consider going on a much-needed vacation!
Related Read:
---
Featured Image Credit: Juice Flair, Shutterstock