How Much is Car Insurance in Canada? (Updated in 2023)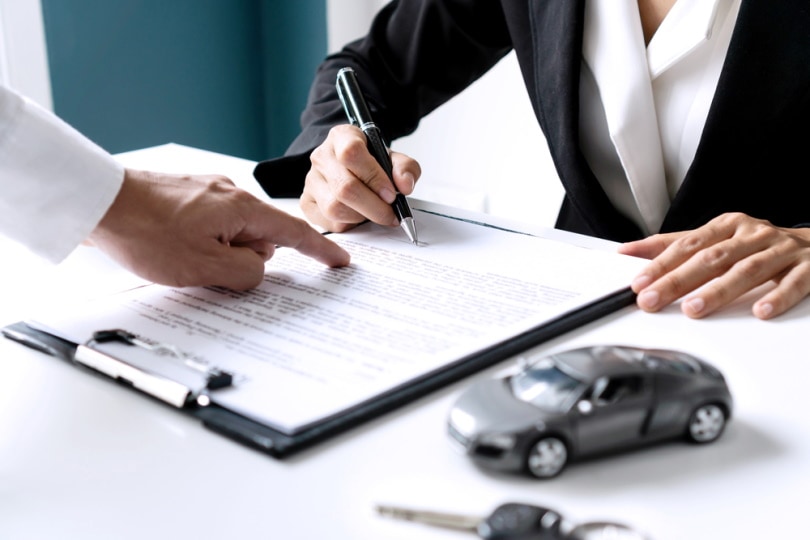 Insurance is a hot topic whether you're talking about car, home, health, or any other type of insurance. Some people buy into the peace of mind that insurance can bring, while others feel like it's a waste of money. No matter where you stand on the topic, car insurance is required in most places around the world.

Why Do You Need Car Insurance?
We pay monthly premiums for car insurance to protect us financially in the event of an accident. For example, suppose you're in an accident that destroys your vehicle. In that case, insurance will offer you financial compensation depending on your particular insurance plan. It may pay for a new vehicle or repairs on your damaged vehicle and a loaner in the meantime.
On the other hand, if you're in an accident that involves someone else and you damage their vehicle or injure someone, they could sue you. In these situations, your insurance coverage also protects you financially from being sued or otherwise owing anyone money. This is typically called liability insurance.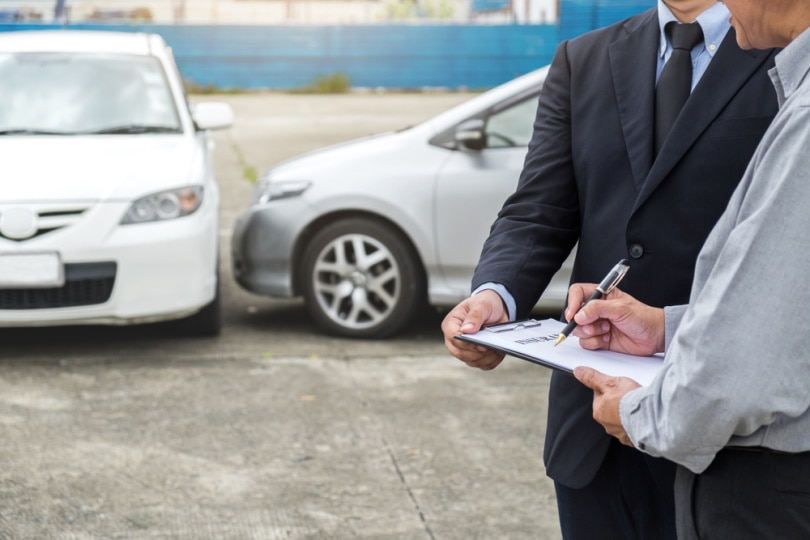 Types of Car Insurance
In Canada, there are essentially three types of car insurance available. Each province breaks the coverage down a little differently.
These three types encompass all of them:
Liability: This coverage protects you if you're held liable for damage to someone else's property or to them.
Collision: This coverage protects you in case of damage to your vehicle from a collision with another vehicle, animal, or an inanimate object like a building.
Comprehensive: This additional coverage protects you from all the extras like fire, theft, vandalism, etc. In most provinces, this is an optional addition to your insurance plan.
How Much Does Car Insurance Cost?
Canada is a big country, and each province is individually governed to an extent. While there are a lot of similarities, prices fluctuate quite a bit from province to province. Below we've compiled a table that shows each province and three insurance options to give you an idea of price ranges.
All prices are approximate annual prices. They don't include individual discounts or account for all vehicle types and uses. So, they will vary slightly based on your particular situation. Talking to a local insurance broker is the best way to get a precise quote. In addition, each province's prices were pulled from various providers or government websites, except for Quebec. Residents of Quebec go through a stricter process for quotes.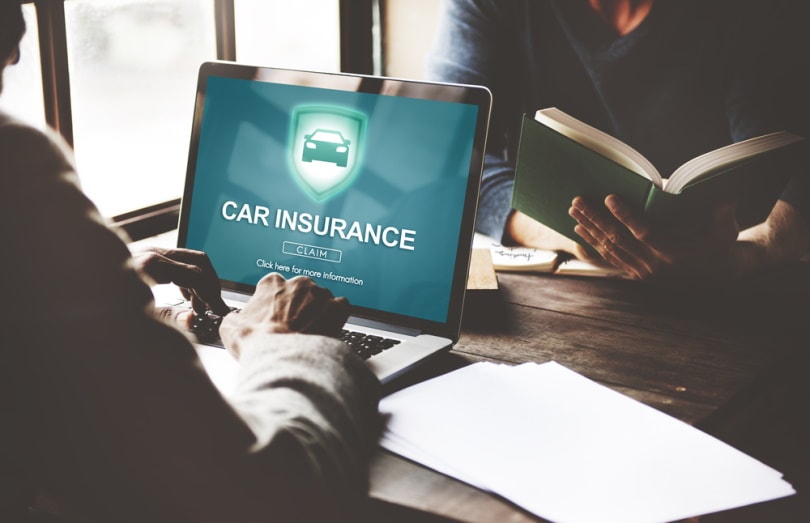 Province
Option 1
Option 2
Option 3
British Columbia
ICBC:

$1,832

N/A
N/A
Alberta
TD Insurance:

$2,359

Pembridge:

$2,582

The Dominion: $4,269
Saskatchewan
$1,235
N/A
N/A
Manitoba
$1,287
N/A
N/A
Ontario
CAA:

$2,248

Pembridge:

$2,397

SGI Canada:

$2,535

Quebec
$900–$1,200 on average
N/A
N/A
Newfoundland and Labrador
Surex:

$1,744

The Dominion:

$1,921

TD Insurance:

$1,986

New Brunswick
Pembridge:

$1,717

The Dominion:

$1,774

TD Insurance:

$1,835

Prince Edward Island
PC Insurance:

$1,259

The Dominion:

$1,449

Economical Insurance: $1,456

Insurance Add-Ons
One common add-on is cost replacement insurance, which pays you based on the current value of a new vehicle that is the same as or equivalent to your damaged vehicle. This is especially great if you have a loan on your vehicle. If it's damaged beyond repair, the financial hit you take is typically minimal at most.
Additionally, some provinces and providers enable you to bundle other insurances into your vehicle insurance for some significant savings. For example, in Alberta, you can bundle car and home insurance into one plan for additional discounts.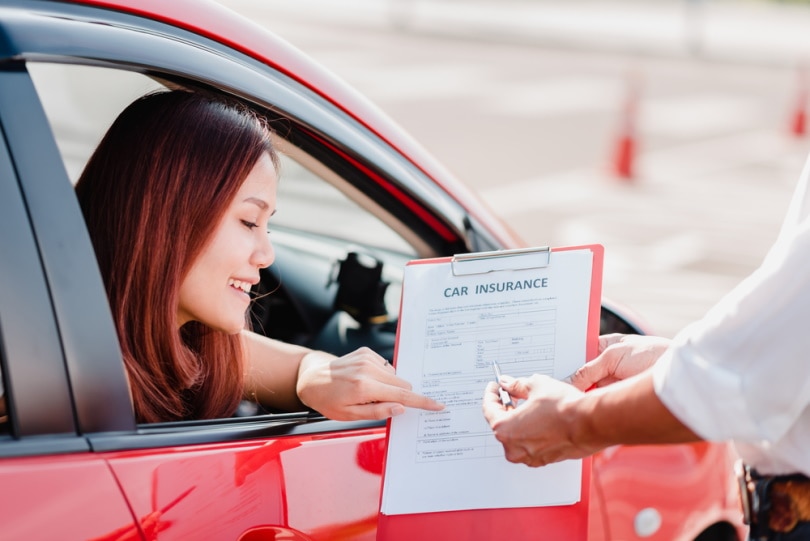 How Often is Car Insurance Renewed in Canada?
As a general rule, car insurance is renewed every year in Canada. In most provinces, you display a sticker on your license plate with a date and color code to signify the month and day you have to renew by. So, if you forget to put a new sticker on, it's possible you could be pulled over so a police officer can verify that your insurance is valid.
One exception to this rule is British Columbia, which recently removed its sticker program. Now, your coverage is updated in a database that the police can verify without stopping you.
Updating Your Insurance
If anything changes in your situation, it's important to update your insurance to prevent your claim from being denied should you need to use your insurance. For example, if you change vehicles, you'll have to get a new insurance plan. Or at least have your current insurance transferred to the new car with whatever changes need to be made. But even something as simple as a change in address or what you're using your vehicle for could pose problems should you need to make an insurance claim.
In most cases, this is as simple as making a phone call. Some provinces even have online portals to which you can log in and make the necessary changes.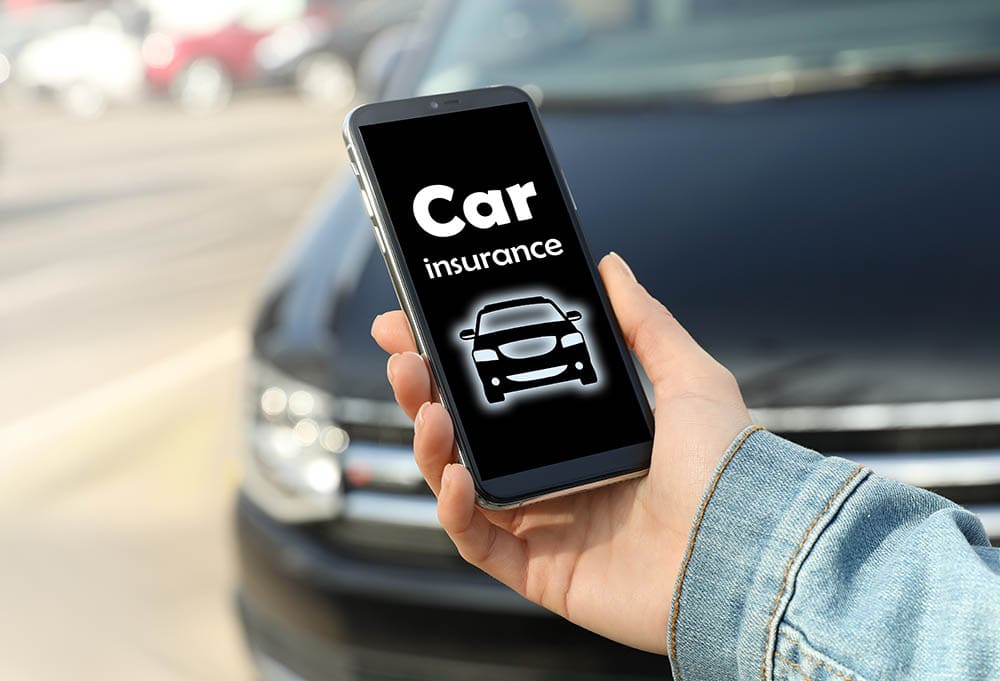 Conclusion
If you're planning a move to Canada or to a new province within Canada, we hope that this article has helped shed some light on what you can expect to pay for car insurance this year. Keep in mind that these quotes are only approximates as there are a lot of factors in the annual cost, such as driving record, vehicle type, and vehicle purpose.
---
Featured Image Credit: Opat Suvi, Shutterstock