How Much is Car Insurance in Oklahoma? (Updated in 2023)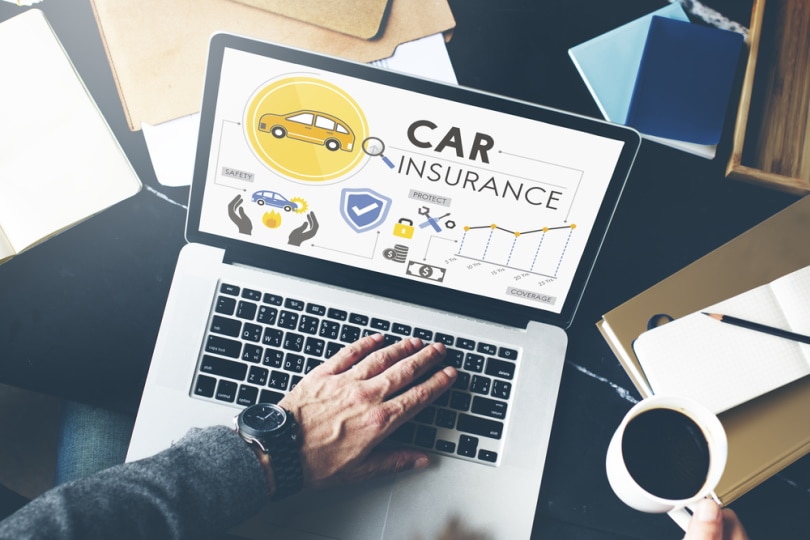 Many aspects go into car ownership and being a legal driver in the United States. The expense does not stop at the cost of the vehicle alone. Not only do you have to pay the taxes, get your vehicle registered, and keep your tags up to date, but you also have to get set up with car insurance.
No one likes to pay for car insurance, but it is required by law and is a necessity that can end up saving you in the long run. Car insurance costs can be variable depending on plan coverage, location, and several other aspects.  Here, we are going to have a look at the car insurance costs in the state of Oklahoma
The Importance of Car Insurance
There are many reasons why car insurance is important to have. It is much better to have it and not need it than truly need it and not have it.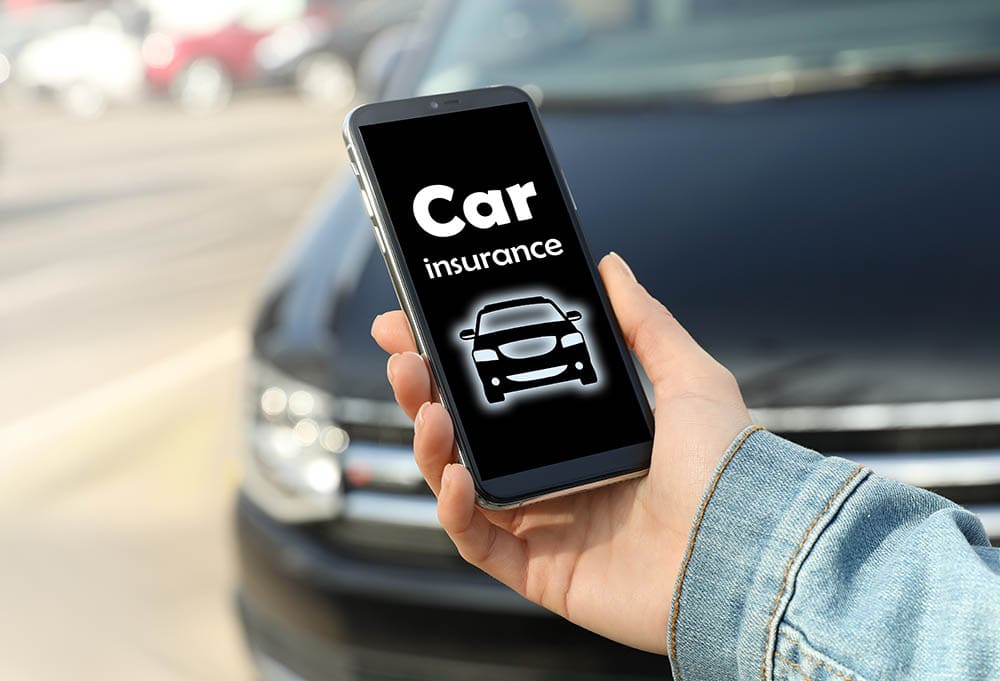 Car Insurance Is Required by Law
Car insurance is required by law in the State of Oklahoma and most other places. The Coverage types and state minimum requirements will vary by state. If you are caught driving without car insurance in Oklahoma, you can be fined up to $250 and have your driver's license suspended. You can also be sentenced to up to 30 days in jail, depending on the circumstances.
Car Insurance Is Required by Lien Holders
Most lien holders require you to have comprehensive and/or collision coverage on the vehicle you have taken a loan out on. Car insurance helps protect their investment if the vehicle were to become damaged or destroyed.
Financial Protection
If you are at fault for a vehicle accident, you will be responsible for all the costs associated with the accident. This includes damages to the vehicles involved, legal fees, medical expenses for any injuries sustained, and possibly income loss for those injured in the accident. Without car insurance, these costs would come straight out of your pocket.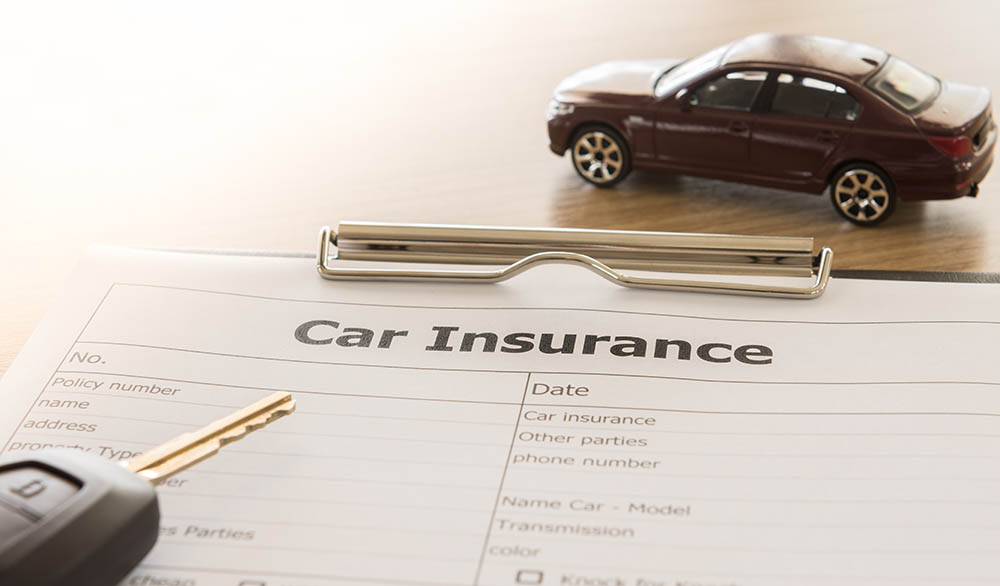 It May Cover Damages and Theft
In addition to collision coverage, comprehensive coverage will typically cover the cost associated with inclement weather-related damages, theft, and costs related to damage from a break-in.
Offers Protection of Assets
Because the costs from damages and injuries would be out of pocket without car insurance, having coverage protects your assets. If you were unable to pay the costs associated with an at-fault collision, your assets such as property or other valuable belongings would be at risk legally to make up for what needs to be paid.
It Simplifies the Process
Without car insurance, you would be stuck dealing with all aspects of a collision on your own. When a collision happens while you are covered, you will file a claim and the insurance company will take charge of the situation, leaving you with much less to stress about.
How Much Does Car Insurance Cost?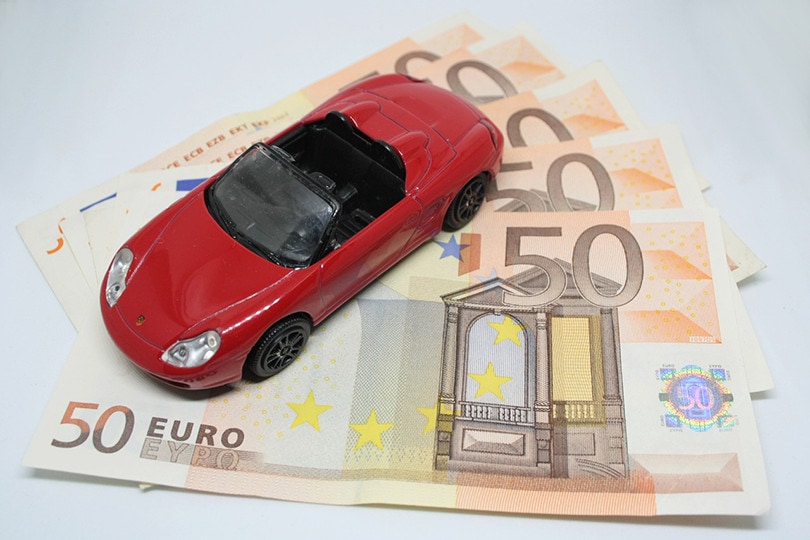 There are a few factors that affect the cost of car insurance premiums.
Different aspects that will determine your costs:
Geographical Location – Car insurance costs will vary by geographical location. The cost for Oklahomans is below the national average, which is great considering that the state does experience more inclement weather conditions. Car insurance is generally cheaper in rural areas due to the lack of congestion, vandalism, and theft.
Age and Gender – Age and gender can both play a huge role in determining your car insurance costs. Young drivers under the age of 20 can expect to have much higher premiums. Rates may continue to drop as the person ages, with the most significant drop happening around the age of 25. Males tend to be more expensive to insure than females, especially when they are young. Statistically speaking men tend to drive more, and are more prone to accidents, tickets, and DUIs. Of course, these rates will go down with age and a continuous clean driving record.
Driving Record – Those that have been involved in multiple at-fault accidents, have received multiple traffic violations, have a history of driving under the influence, or have lengthy claims history can expect to pay a higher premium than those with a clean driving history. It's important to be cautious when on the road. It is not only vital for your safety and that of others, but it will also save you a lot of money.
Driving Habits – Most insurers are going to ask you questions about how often you drive and the length of your regular commute. The longer your commute and the more you drive your car increases your likelihood of incidence.

Type of Coverage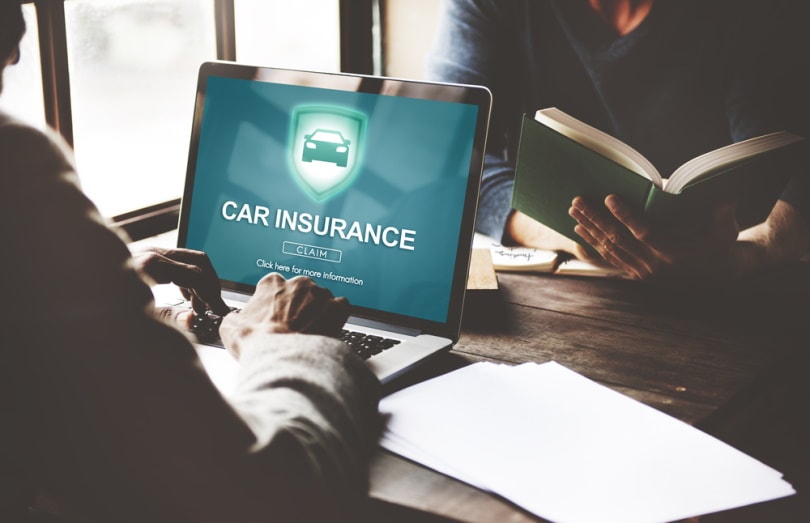 Drivers in Oklahoma are required by state law to obtain an insurance policy minimum $25,000 in bodily injury per person, up to $50,000 per accident, and have a minimum property damage limit of $25,000. Uninsured motorist bodily injury coverage must be $25,000 or more per person and $50,000 per accident.
The cost of the insurance premium will depend on what type of coverage you choose. State minimum liability coverage will cost less than comprehensive coverage. The type of coverage you get will not only be determined by state law and your personal choice but also whether you have a lien out on your vehicle, in which case the lien holder will have their own car insurance requirements.
Deductibles and Limits
The deductible is the amount you agree to pay before insurance will take over and cover the remainder of the costs. Deductibles can be flexible depending on the insurance provider. The cheaper the deductible, the higher the premium, the higher the deductible, the lower the premium.
The limit is the maximum amount your policy will pay toward damages and loss. Most policies have their limits depending on which coverage is chosen. There may be some flexibility with limits depending on the insurance provider. Always be sure to ask if the company offers any discounts, you may be eligible for.
Credit Score
Your credit score can have an impact on many financial aspects of your life, including car insurance costs. Those with low credit scores may have to pay higher rates than those with higher credit scores. Thankfully, getting a quote for car insurance does not affect your credit score.
Average Cost of Car Insurance by Coverage in Oklahoma
The table below shows the average annual premium cost by coverage type in the state of Oklahoma. Keep in mind that these prices will vary by individual depending on the cost factors listed above.
 

Coverage Type

 

Average Annual Premium Cost

State Minimum Liability
$635
50/100/50 Liability
$720
50/100/50 Full Coverage
$1160
100/300/100 Full Coverage
$1300
Average Car Insurance Premium Costs By-Company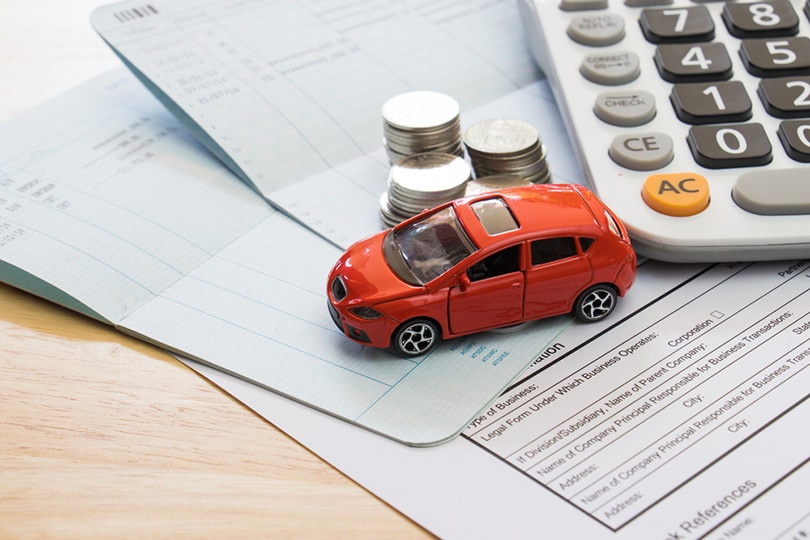 The most popular car insurance companies in Oklahoma are Geico, Farmers Insurance, State Farm, and USAA for active duty military, retired military, and separated veterans (honorable or general discharge conditions,) and eligible family members. Here's a peek at the average annual costs for each company within the state of Oklahoma.
 

Company

 

Average Annual Cost for Full Coverage

 

Average Annual Cost for State Minimum Liability 

Geico
$775
$400
Farmers Insurance
$1005
$580
State Farm Insurance
$1070
$490
USAA
$825
$375
Additional Costs to Anticipate
You may be wondering if there are any hidden costs to be concerned about when shopping for car insurance. For the most part, car insurance costs are upfront for the duration of the policy unless there are sudden changes. Here are the most common causes of additional costs:
Rate Increases
You will be subject to rate increases for several reasons. The most common reasons for rate increases include traffic violations, at-fault accidents, history of claims, adding a driver or new vehicle to the policy, and changes in coverage. Your car insurance premium may also increase without any change to your policy or driving history.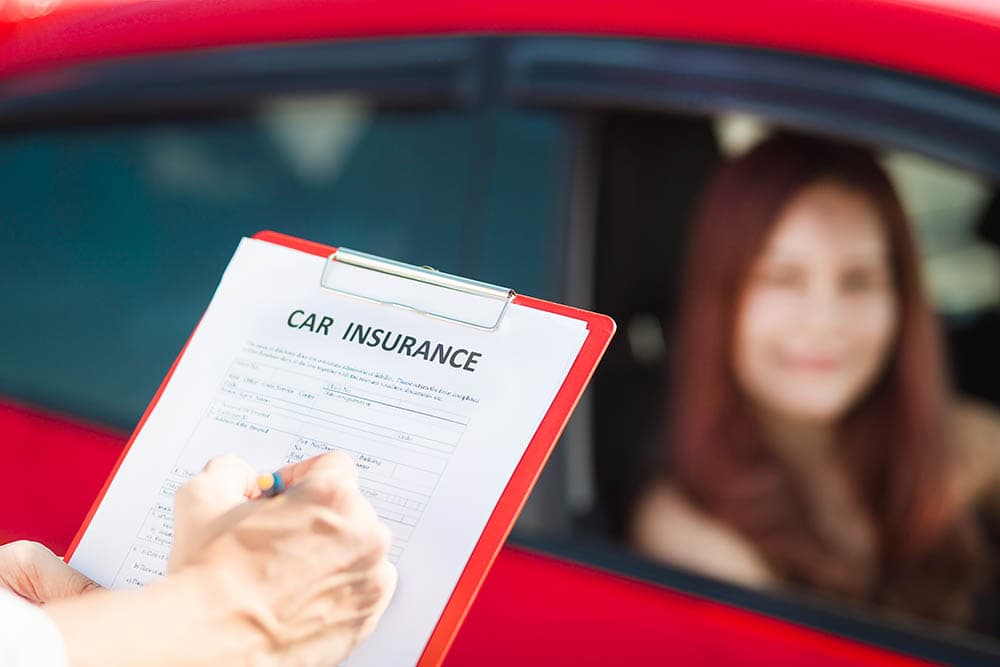 Costs Beyond Coverage Limitation
Once you have the coverage limit set, you will be responsible for any additional costs that fall outside the coverage limit.
How Often Do I Pay for Car Insurance?
Most car insurance companies will offer a choice of paying your premium monthly, every six months, and sometimes annually. You will typically receive a discount if you choose to pay for six months or one year in full rather than opting to pay each month.
Can I Bundle My Car Insurance?
Many insurance companies will offer you an opportunity to bundle your car insurance. Bundling can give you the advantage of savings. Bundling with homeowners' insurance typically results in the best savings but most companies will also allow bundling with renters insurance, life insurance, motorcycle, and recreational vehicle insurance if they offer them.
What Does Liability Insurance Cover?
Liability insurance will cover damages, and medical and/or legal fees if you are legally responsible for the damage to another person's property or their injuries. As mentioned, drivers are required by law in Oklahoma to carry liability insurance with the minimum coverage we listed above.
What Does Comprehensive Insurance Cover?
While more expensive overall, comprehensive coverage is more all-encompassing in terms of coverage. Comprehensive insurance will not only cover damage to another person's property and any injuries they sustained but also replace or repair your vehicle if it's damaged, destroyed, or stolen. The damage covered in comprehensive insurance includes weather-related damages such as hail or tree damage, fires, vandalism, and even falling objects. Some comprehensive policies will even provide a rental car while repairs are being completed on damaged vehicles.

Conclusion
Car insurance in Oklahoma tends to fall lower than the national average. The most popular car insurance companies in the state are Geico, Farmers Insurance, State Farm, and USAA but there are plenty of others to look into when shopping for a policy. Remember that prices depend on many different factors and will also vary by coverage needs. Make sure to get plenty of quotes, and check for discounts and bundling opportunities to help save you some extra money.
---
Featured Image Credit: Rawpixel.com, Shutterstock