How Much Does It Cost to Paint a Brick House in 2023?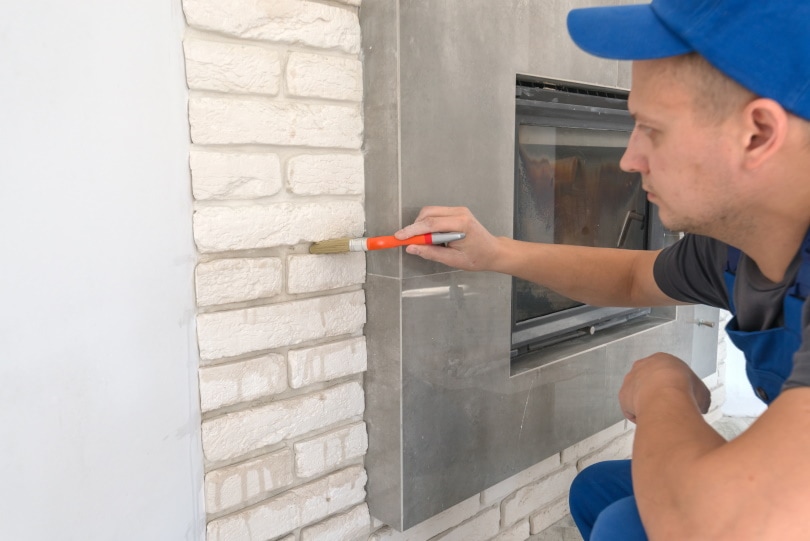 Are you thinking about repainting your brick house? Maybe the paint is worn out, or you just want to try something new. Well, you are in the right place. In this article, we will look at the cost of repainting a brick house while providing some vital information that will come in handy if you decide to go for it.
Benefits of Repainting Your Brick House
Generally speaking, the cost of repainting a brick house will cost you anywhere between $3,500 and $10,500 for a 2,500-square-foot home. This translates to around $1.40–$4.20 per square foot. Apart from these average prices, other costs may need to be factored in. If it's within your budget, painting your brick home has many benefits.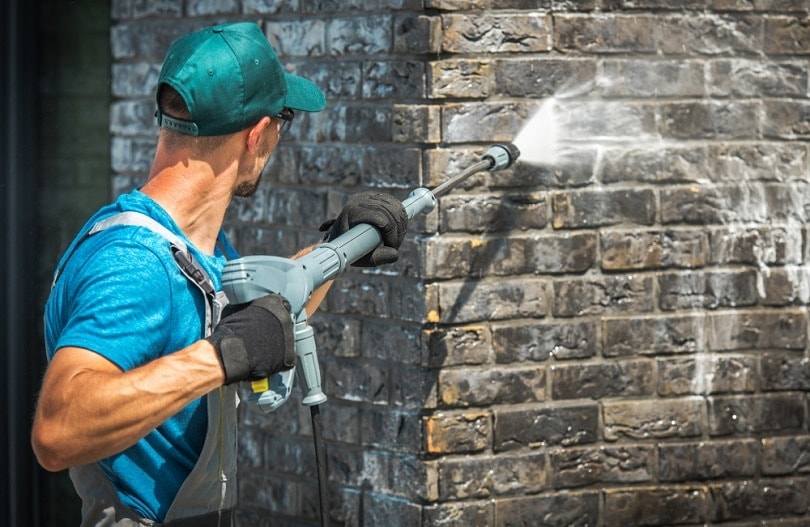 Boosting Curb Appeal
Painting your brick house is an excellent way of increasing the value of your home and increasing its curb appeal. When done right, it produces a significant visual impact.
Protects the House From the Elements
Painting your house will reduce fading and help detect any rot repairs that need attention. The paint will also close your home off from any seasonal weather damage.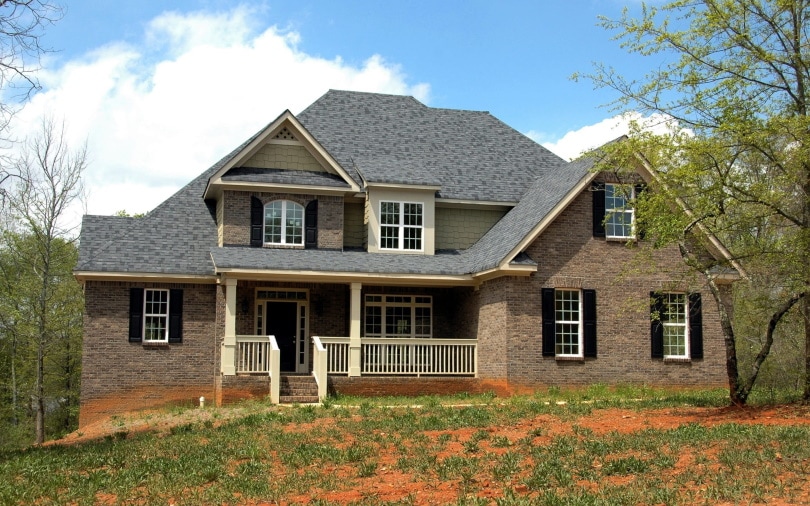 Easier to Clean
Brick siding is naturally porous, which means debris can get lodged in every small crack. On the other hand, if you paint the house, the brick will be much easier to clean.
Average Cost of Painting a Brick House
The cost of painting a brick house may vary depending on the size of the house, type of paint, and whether you hire professional contractors instead of doing it yourself.
The table below shows the average cost of painting a brick house without including the cost of doors and trim.
| | |
| --- | --- |
| National average cost | $5,000 |
| Minimum cost | $500 |
| Maximum Cost | $18,000 |
| Average price range | $2,000–$8,000 |
Additional Costs to Anticipate
A couple of factors will further influence the cost of repainting a brick house, including:
House size and stories
Brick condition
Supplies and equipment
Brick preparation
Permits and costs
Exterior door and trim painting costs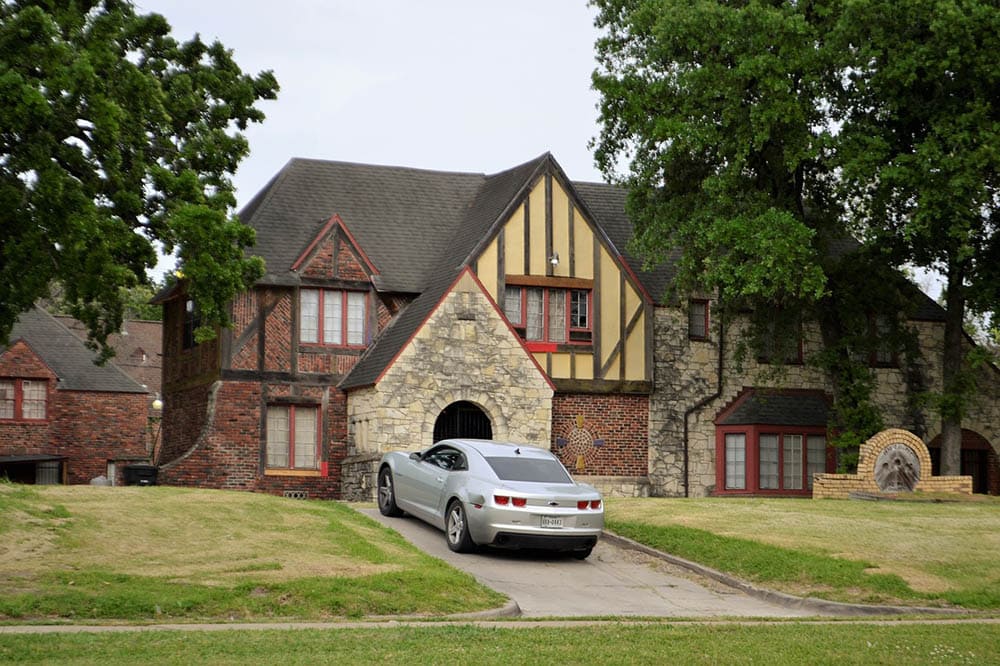 The table below breaks down the price based on the house type and the number of stories.
| | |
| --- | --- |
| Home Type | Cost Per Square Foot |
| Ranch style house | $1.50–$2.50 |
| Two-story house | $2.50–$3.50 |
| Multi-level or tall homes | $3.50–$4.50 |
Cost of Repainting Through a Professional Painter
Companies will charge differently for their services. It is always a good idea to get quotes from multiple companies before deciding.
The average costs for most contractors will be between $2–$3, which translates to around $1,500–$7,500, depending on the size of your house. Most contractors charge by the size of the house rather than by the hour.
Exterior walls usually cost more compared to interior walls because they require more paint.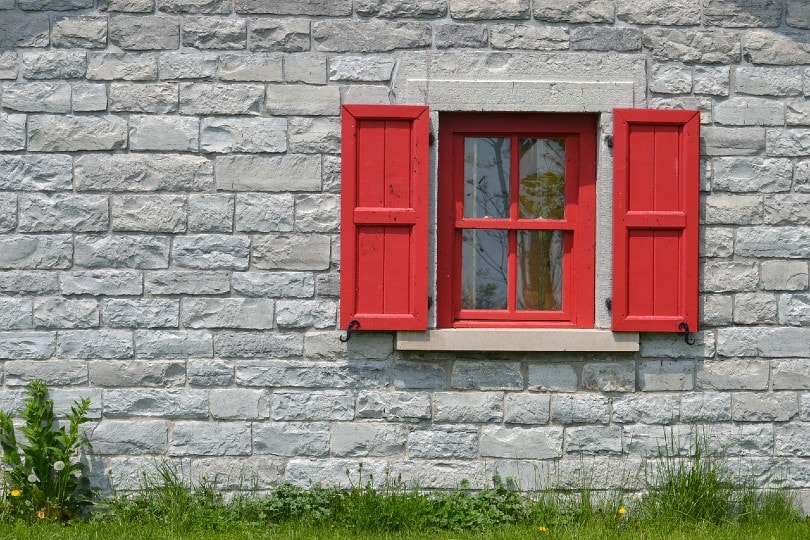 Brick Masonry Paint Jobs
Bricks require a certain kind of paint, which costs between $25–$150 per gallon. Masonry paint costs between $600–$1,100 for an average house. It can further be broken down as follows:
| | |
| --- | --- |
| Type | Price Per Gallon |
| Masonry primer | $25–$70 |
| Mineral-based paint | $100–$150 |
| Acrylic paint | $20–$50 |
Staining vs. Brick Paint Cost
You can also use a more permanent way of altering the color of the bricks with a stain. This will dye the brick but still maintain the texture and breathability. On the other, painting adds a layer of color, which smoothens the surface of the bricks; however, the paint will require ongoing maintenance.
| | |
| --- | --- |
| Method | Cost Per Square Foot |
| Painting brick | $1.50–$4.50 |
| Staining brick | $1.00–$4.00 |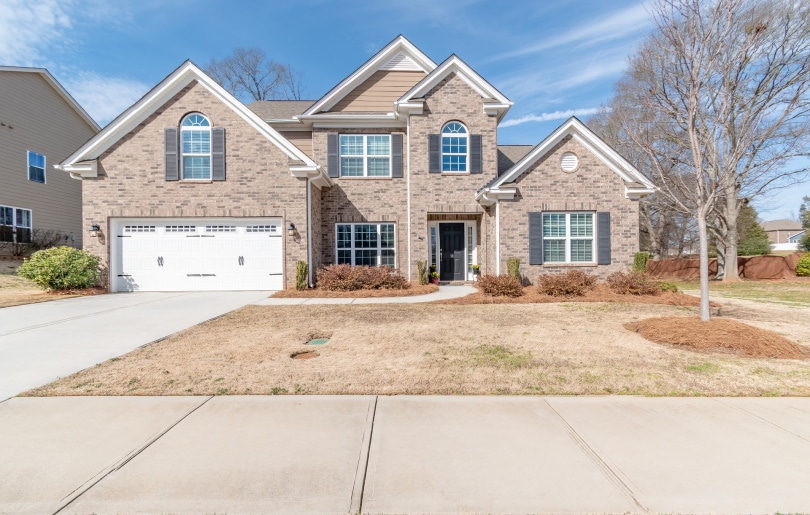 Painting the Chimney
Most contractors will advise against painting chimneys because they have a high risk of water damage. However, if you choose to paint your brick chimney, the best advice is to use mineral-based paint to help maintain the brick's breathability.
| | |
| --- | --- |
| Service | Cost Per Square Foot |
| Brick chimney repainting | $8–$309 |
| Brick chimney repair costs | $150–$1,000 |
Removing Paint From a Brick House
You might find yourself in a situation where you will need to remove the existing paint before adding fresh paint on top. It will cost you around $1.50–$9.50 per square foot. You will need to purchase some chemicals, like trisodium phosphate, to strip the color. Avoid using a pressure washer or other blasting methods that might destroy the bricks.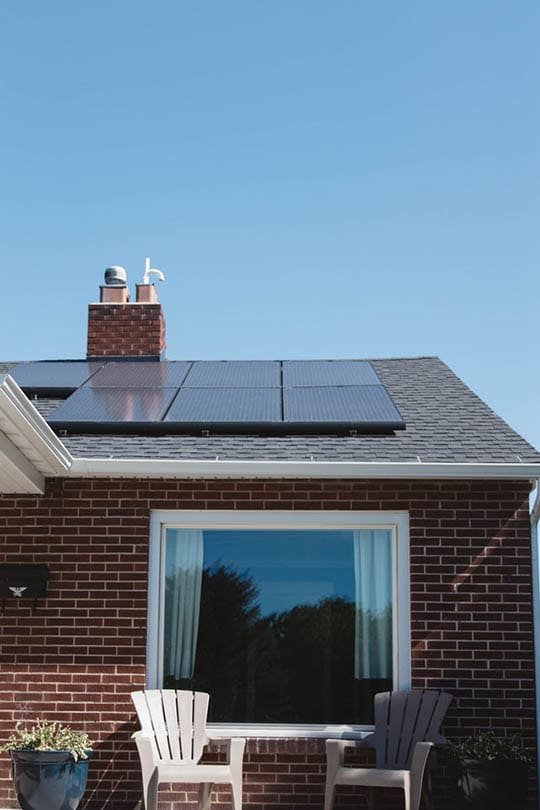 DIY Painting Brick Houses
As long as you have the skill, it will be cheaper to repaint the house yourself as opposed to outsourcing.
For a DIY job, you still have to factor in the cost of supplies and tools, which may translate to the figures shown:
| | |
| --- | --- |
| Item | Price |
| Drop cloths | $30 |
| Caulking gun | $15 |
| Putty or caulk | $10 |
| Exterior paint (1 gallon) | $35–$85 |
| Exterior primer (1 gallon) | $35–$55 |
| Safety goggles | $12 |
| Paint tray bucket | $20 |
| Ladder | $50–$80 |
| Detailing paint brushes | $10 |
| Power washer | $40–$150 |
| Painter's tape | $7 |
| Paint sprayer | $35–$85 |
Alternatives to Painting
Limewash
Limewash is a type of paint made with lime and water.
It is worth noting that the limewash will not change the original brick color but instead adds a thin coat of white to the brick, which can be painted over to any color you choose.
Whitewash
Another way you can save more if you do not want to repaint the whole house is by applying diluted white paint. This method is called whitewashing, and it offers a vintage look on the brick for a low price.
How to Save Money While Repainting a Brick House
There are a couple of ways to save some money on paint purchases. If you are using multiple paints, it is better to buy in bulk to help save money.
The type of paint you choose also goes a long way in helping save you money. High-gloss and semi-gloss paints will cost you more than matte and flat paints. On the other hand, latex paints are cheaper compared to oil paints and easier to use.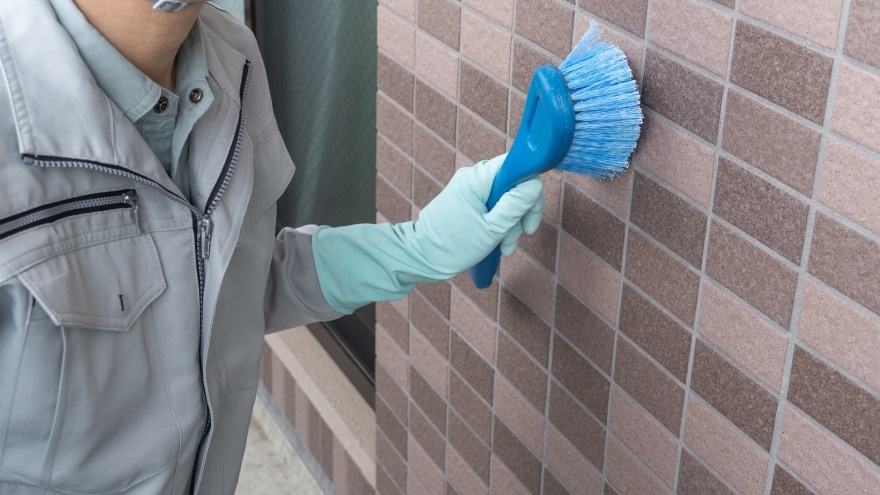 Buying vs. Renting Supplies
Certain painting supplies can be rented from your local hardware stores. You can even borrow this equipment from friends to cut down on the overall project cost.
In case you choose to buy the supplies, you may spend some money in the beginning, but you will have the equipment for a long time, reducing the costs of repainting the house over a longer period.
Discount Sales
One of the best ways to save money is by making purchases where there are ongoing sales. You may end up getting a substantial discount on the equipment you need.
You can also check for bargains in places like the Facebook marketplace. If you do this, always ask to see the materials and ensure they are in good shape before committing.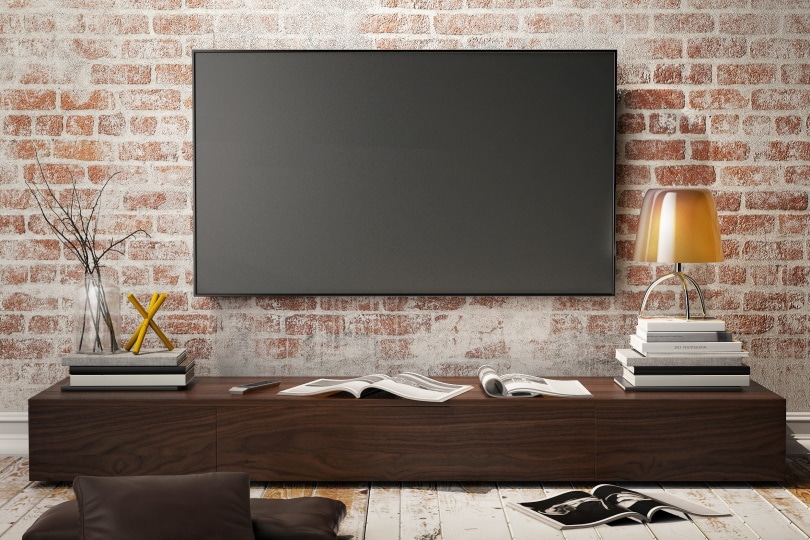 Frequently Asked Questions
How do you paint a brick house?
You will first have to pressure-wash the home's exterior to remove the debris, spider webs, and other substances on the walls. Use a caulk gun to secure areas with damage. You may also need some brick and mortar.
Cover all the non-brick areas to prevent any paint damage. You can then add a layer of primer to the brick.
Finally, start painting the brick using paintbrushes and rollers and check that you painted every tiny nook and cranny.
What is the best exterior paint for brick?
As long as the brick is not extensively damaged by cracks and moisture, you can paint it with any type of exterior paint. The quickest way is to use a spray gun or a roller. If you live in a historical home, you may need permission to repaint the house.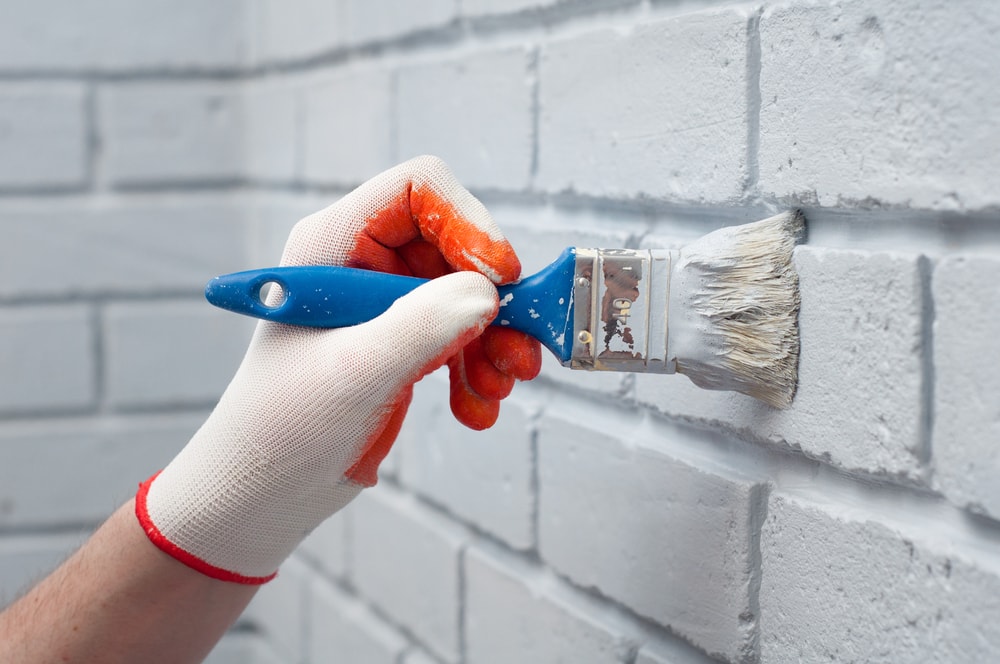 How long does paint last on a brick house?
Paint of brick houses can last up to 20 years. However, it is advisable to repaint the home at certain intervals to maintain the quality and allure of the paint.
Conclusion
So, that's most of what you need to know when it comes to painting a brick house. Prices may fluctuate depending on your circumstances, but there are plenty of options that help you save money. Ultimately, every job will come with specific price ranges, but at least you will be in the ballpark in terms of budgeting.
---
Featured Image Credit: Smit, Shutterstock