How Often Should You Clean Air Ducts?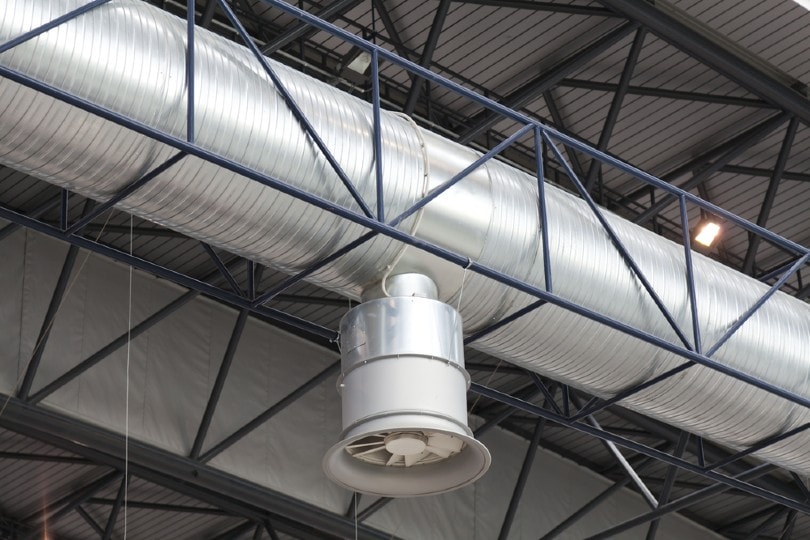 As owners of homes or commercial buildings, we try to keep them clean and free from dust, pollen, and mold. We continually see ads or receive phone calls urging us to clean the air ducts in our homes and businesses.
You may wonder if cleaning the metal ducts is necessary, and if so, how often it should be done. The answer is debatable. HVAC companies recommend cleaning them every three to five years. The Environmental Protection Agency (EPA) disagrees, however.

The HVAC System
The HVAC system in your home or building pushes the cool and warm air from the air conditioner or furnace into your home through metal ducts. The ducts can collect insignificant amounts of hair, dust, and debris. One may think that these tiny particles will affect the air quality in the structure. In fact, there are times when the ducts need to be cleaned, but routine cleaning is not necessary.
HVAC companies make money cleaning the ducts in your home. They suggest cleaning them every three to five years to improve the air quality and prevent health issues. The EPA claims that cleaning the ducts does not prevent health problems. In fact, they suggest that pollutants from smoking, cooking, cleaning, and everyday activity expose us to more contaminants than air ducts. Fortunately, there is no concrete evidence supporting the idea that the dust and debris in the air ducts enter our homes.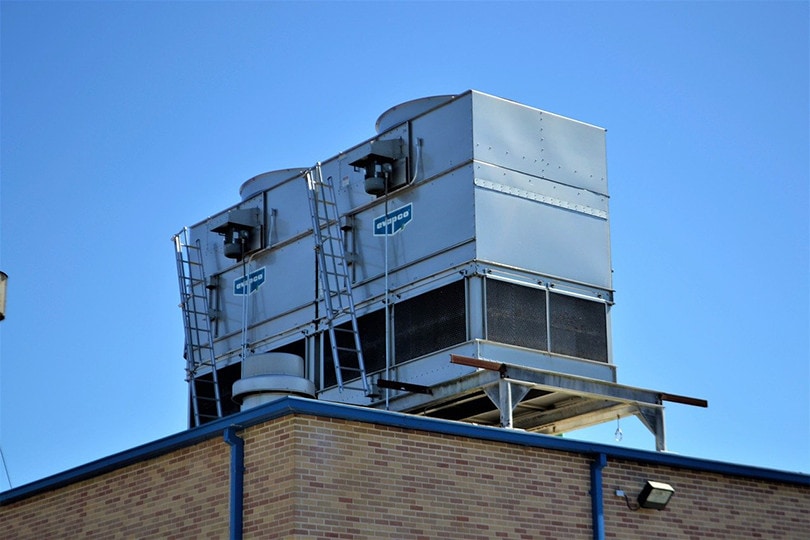 Ducts with Visible Mold and Mildew
There is no need to have the ducts cleaned for a normal amount of hair, dust, and debris. There are times, however, when duct cleaning is necessary. The temperature changes inside and outside of the ducts can create an accumulation of moisture and lead to mold and mildew inside the air ducts.
To prevent any visible mold and mildew from entering the home or building, the air ducts should be cleaned. Mold and mildew spores can be detrimental to a person's health and should be removed from the system. Here are some points to consider.
If a professional suggests cleaning your ducts because they detect mold, ask them to show you the mold.
A professional can suspect if a substance is mold, but a positive identification would require laboratory testing. To have the substance tested will require a fee, however.
Replace moldy or wet insulation on an air duct since it cannot be cleaned.
Correct any conditions that are causing the growth of mold. Otherwise, the problem will persist.
Ducts with insects or rodents will need to be cleaned. In some instances, you may want to consider getting an exterminator also.
The moisture in the HVAC system is not an environment for mold and mildew alone. Insects and rodents use the ducts to travel throughout your home or building. The presence of insects can cause unnecessary stress to the occupant, and mice and rats can damage your home.
If you see or suspect there may be rodents or insects in the air ducts, you will need to have them cleaned.
Excessive Dust and Debris
Tiny amounts of hair, dust, and debris do not affect the air quality in your home. It is not unusual for the air ducts to have small amounts of debris stuck to the sides. It is important to inspect the vents regularly. If you see excessive dust and dirt, a cleaning may be necessary. In cases with higher amounts of dust and dirt, it can circulate into your home through outlet vents.
Get air ducts cleaned if there is a burning or musty smell when you turn on your furnace.
Is Cleaning the Air Ducts Necessary?
Yes. Get the air ducts cleaned if there is excessive dust and debris, rodents and insects, or mold and mildew.
For home and building owners that may have respiratory issues, severe allergies, or pets that shed, you may want to have them cleaned more frequently.
According to the EPA, "regular cleaning is not recommended, but only as needed." The EPA also states that "some research suggests that cleaning heating and cooling system components (e.g., cooling coils, fans, and heat exchangers) may improve the efficiency of your system, resulting in a longer operating life, as well as some energy and maintenance cost savings. However, little evidence exists that cleaning only the ducts will improve the efficiency of the system."
Choosing a Duct Cleaner
Not all duct cleaning providers are created equal. Like any service, there are professionals that are responsible and knowledgeable and those that are not. It is suggested that you get estimates and references from at least three companies. If possible, have them identify the reason you should have the ducts cleaned.
Here are some examples of duct cleaners that may be taking you for a ride.
Be wary of providers that suggest there are health benefits to having the ducts cleaned. There is little or no evidence to substantiate these claims.
If the duct cleaner recommends routine cleaning to maintain your system, find another provider.
The EPA does not endorse, certify, or approve duct cleaning companies. Nor do they establish any standards with respect to duct cleaning. If a provider claims that they are certified by the EPA, be skeptical.
Do not agree to any chemical biocides or treatments without a full understanding of the pros and cons.
What Should You Expect from a Duct Cleaning Provider?
They know your type of system and have experience working on them.
They have procedures in place to protect you and your family, your pets, and your home from contaminants.
They should comply with the duct cleaning standards of the National Air Duct Cleaners Association (NADCA). If your system is insulated or constructed with fiberglass, ask them if they follow the recommendations of the North American Insulation Manufacturers Association (NAIMA).
Get an estimate in writing. Make sure it specifies the amount of time (days or hours) needed to complete the job. You should insist on a written agreement of the detailed services and cost for the job.
Since 1996, some states require special licensing for duct cleaning professionals. They include but are not limited to Arkansas, Arizona, Georgie, Michigan, Florida, Texas, and California. Ask your provider if they have the required license to do the job.

Conclusion
There is no conclusive evidence to suggest cleaning your air ducts will prevent health problems. There are instances when it may be necessary, however. As the property owner, you will need to make the final decision. If you can afford to clean your air ducts regularly and it gives you peace of mind, get them cleaned. If it is an expense you want to eliminate, only have it done when it is necessary.
---
Featured Image Credit: 135pixels, Shutterstock