How to Add Iron to Soil: 6 Great Ideas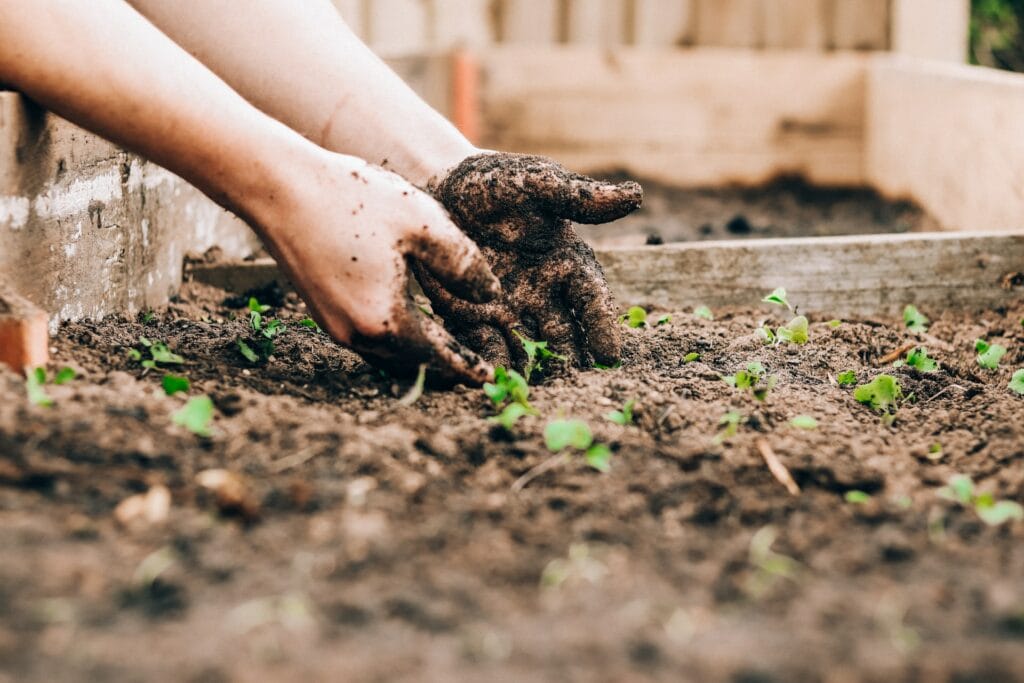 Iron is essential for plant growth. It's responsible for helping plants create the energy that they need to grow and transport important nutrients. Plants also require iron for photosynthesis, which helps them stay green. If your plants don't seem as healthy as they should, adding an iron supplement can help revive them. Keep reading as we list several ways that you can safely add iron to your soil and discuss how you can tell if it's needed and when you should add it for the best results.

The 6 Ways to Add Iron to Soil
1.

Foliar Spray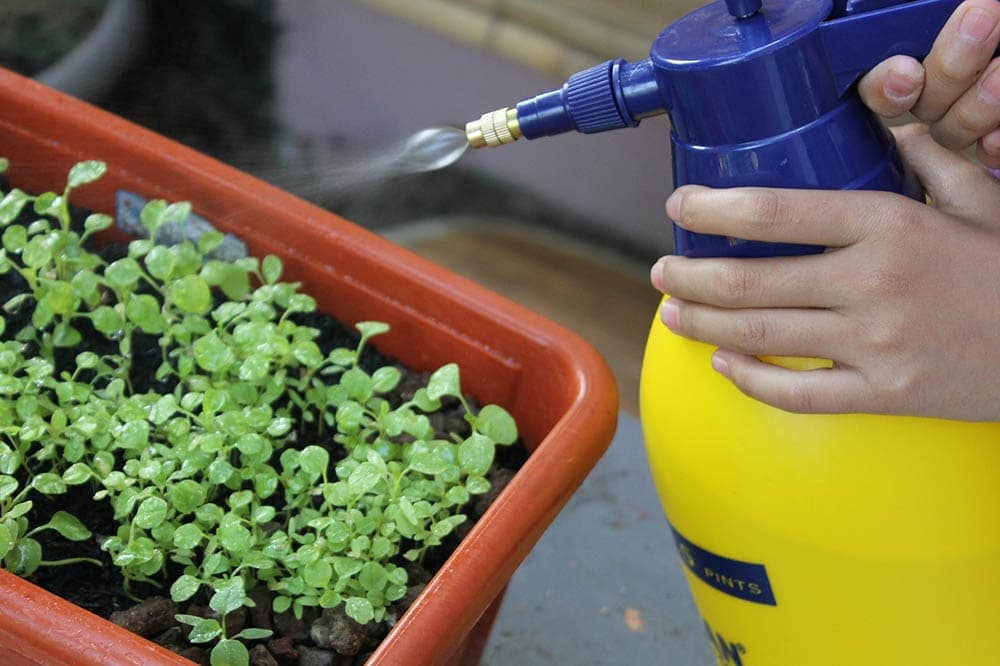 | | |
| --- | --- |
| Benefits: | Provides multiple nutrients |
A natural foliar spray can be a great way to bring relief to suffering plants quickly. It enables you to add fertilizer directly to the leaves instead of adding it to the soil, which will help the leaves keep their green color and get the iron that they need almost immediately. Foliar spray can also add other nutrients that can help your plant grow faster, including nitrogen and calcium.
The downside to foliar spray is that it is only a temporary fix. Since it doesn't add iron to the soil, it does nothing to fix the problem. If you stop using the spray, your plants will begin to suffer again
---
2.

Chelated Iron
| | |
| --- | --- |
| Benefits: | Works on leaves and soil |
Chelated iron is iron treated with a chelator, which helps keep it usable by the plant. Scientists designed this product specifically to help plants suffering from iron deficiency, and you can spray it on the leaves or add it to the soil, so it works well. It usually comes as a concentrate that you dilute with water, and you can find it in most home improvement centers, gardening stores, or online.
The only downside is that it can be expensive if you have a large area to repair.
Pros
Easy to use
Quick relief
Repairs soil
---
3.

Iron Sulfate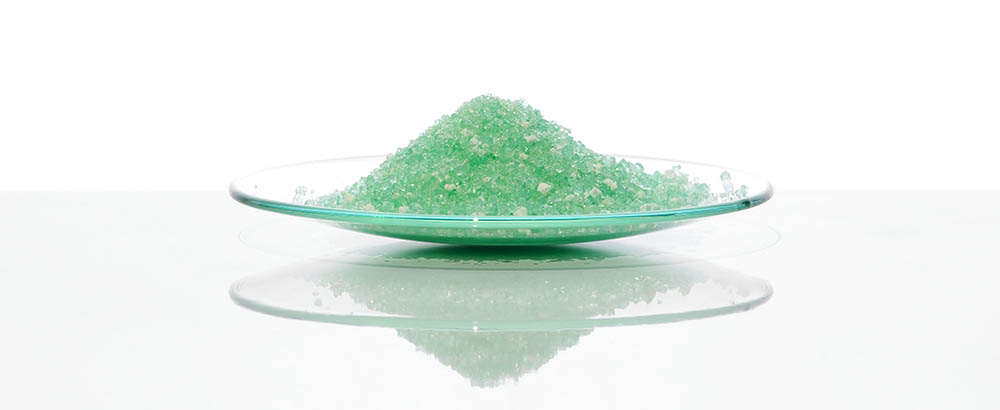 Iron sulfate is one of the most common ways to add iron to your soil. It's usually less expensive than chelated iron because it's only one of the ingredients, and you can even make it yourself if you can't find it: Soak nuts and bolts in water and a small amount of sulfur until the solution turns rust red. That said, it can be difficult to calculate dosage.
The downside to iron sulfate is that it can take a while to create if you don't purchase it, and it isn't absorbed as readily as chelated iron, so it may take longer to have an effect and a higher amount to repair the soil.
Pros
Easy to use
Easy to make
Repairs soil
Cons
Not absorbed as easily as most other options
Takes a while to make
---
4.

Blood Meal
| | |
| --- | --- |
| Benefits: | Easy to use, adds nitrogen |
Blood meal is a type of fertilizer consisting of dried blood from slaughterhouses. It's high in iron and nitrogen, so it will help your plants grow quickly, and you can add it directly to the soil without adding other ingredients.
The downside to a blood meal solution is that it can be expensive compared to many other options, and in rare cases, it can add too much nitrogen to the soil, damaging the plants.
Pros
Easy to use
Adds nitrogen
Cons
More expensive than most other options
Possible to add too much nitrogen
---
5.

Compost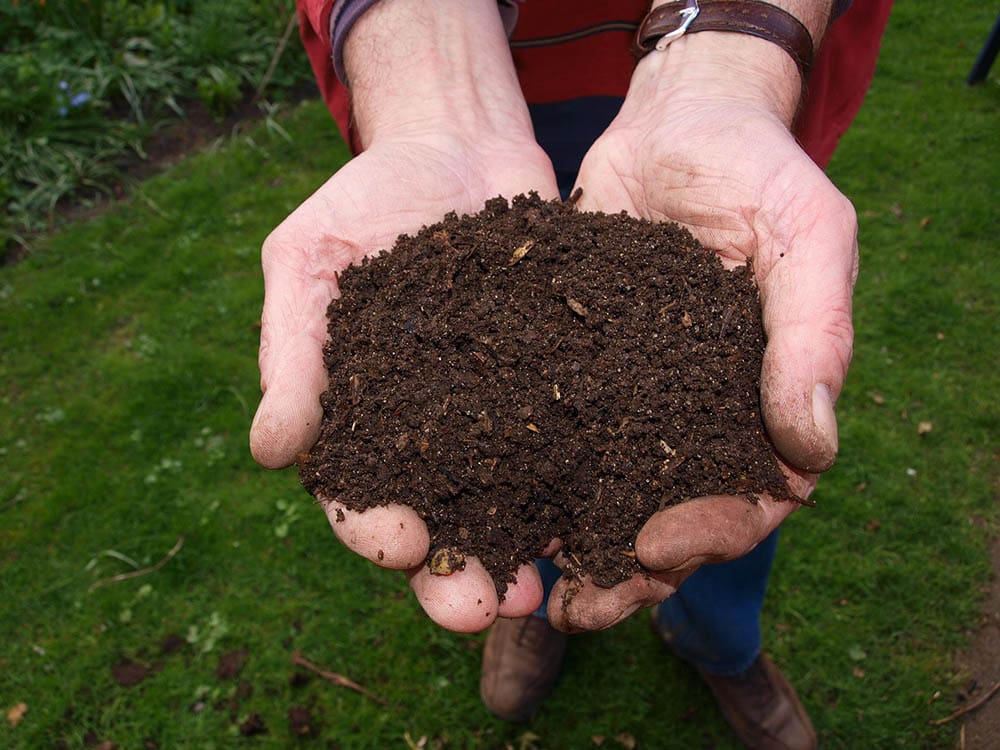 Starting a compost heap on your property has a long list of benefits, and one of the biggest is that it creates nutrient-rich soil with plenty of iron that you can use in your garden for amazing flowers and vegetables. It also helps you get rid of much of your organic waste without needing to throw it in the trash, reducing your environmental footprint.
The only downside of using compost to repair your iron-deficient soil is that creating compost is more labor intensive and time consuming than the other options on this list.
Pros
Repairs soil
Reduces your carbon footprint
Adds many nutrients
Cons
More labor intensive than other options
---
6.

Commercial Fertilizer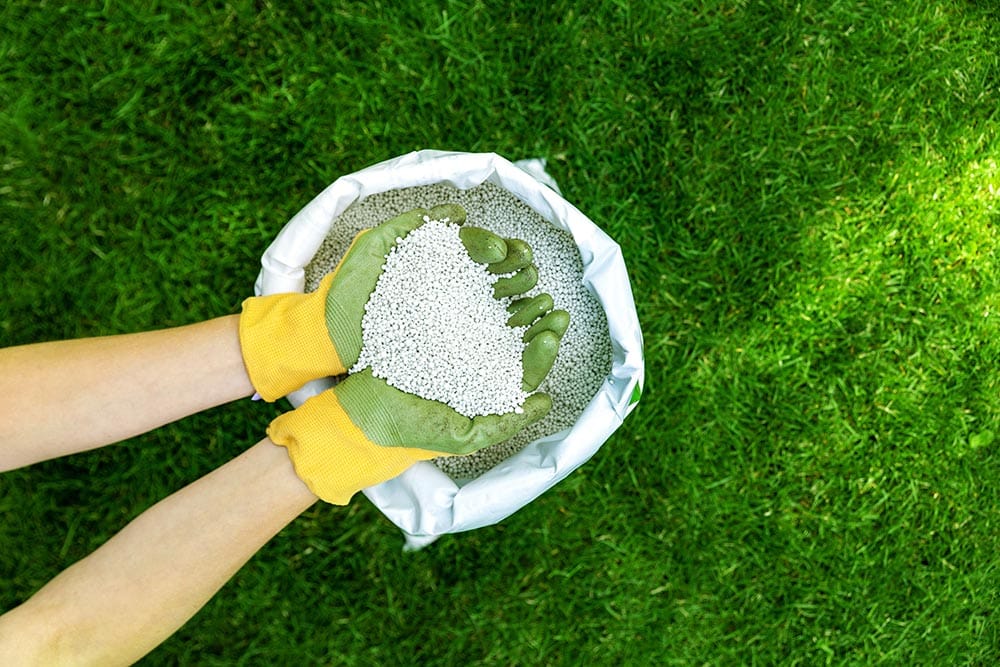 Many brands of commercial fertilizer will add several important nutrients, including iron, into your soil to help your plants grow better. Most brands come premixed, with step-by-step instructions describing when and how to apply it, so there is no guesswork involved. All you need to do is choose a brand that provides iron.
The downside to commercial fertilizers is that they can be expensive and contain many unnatural ingredients.
Pros
Repairs soil
Easy to use
Adds many nutrients
Cons
Expensive
May contain harsh chemicals

Tips for Adding Iron to the Soil
Take a soil test to see what nutrients your soil requires. A test can tell you if there are other nutrients that you need to add and can alert you if there is too much of something, like phosphorus, which can prevent your plants from absorbing iron.
Check the pH of your soil frequently. pH values above eight can cause the iron to combine with calcium and phosphorus, making it unavailable to the plant. Most plants enjoy a pH between 5.5 and 6.5.
Compact and dry soil can also make it difficult for your plant to absorb iron. Always use well-draining soil in your garden, and water it frequently for best results.
Overwatering can remove air pockets, preventing the plant from absorbing nutrients, including iron. Well-draining soil and a proper watering schedule can help prevent overwatering, which can lead to an iron deficiency.

Summary
If you have plants with yellow leaves near the top of the plant in your garden right now, foliar spray can help you get them looking good again quickly. However, you will also need to treat the soil to prevent reoccurrences. Adding chelated iron to the soil is a good choice because the plants can absorb it easily, but you can also use a commercial fertilizer, blood meal, or even an iron sulfate to get your plants through the year. Starting a compost heap is the best permanent fix for soil that has an iron deficiency and will provide your plants with the best growing environment.
---
Featured Image Credit: sandie clarke, Unsplash