How to Soundproof Windows: 7 Tips & Tricks
Are you tired of hearing the hustle and bustle of the street outside? The culprit is often the window. While it's nice to be able to look outside and see what's going on, you may just want to see it, not hear it.
The good news is that there are a few different ways that you can effectively soundproof windows to help you get extra peace and quiet inside. Here are seven different options for you to consider.

The 7 Tips to Soundproof Windows
1.

Double Glazing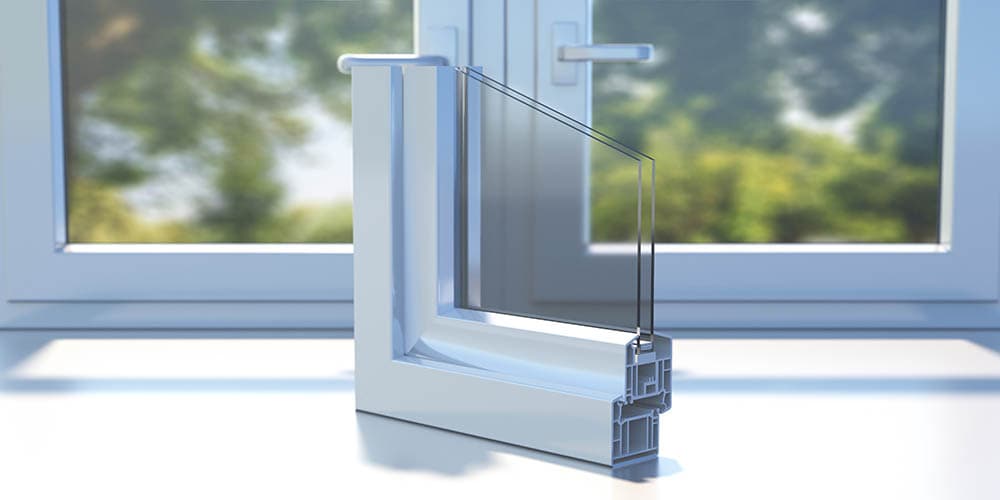 | | |
| --- | --- |
| Cost: | High |
| Effectiveness: | High |
| Ease of Installation: | Challenging |
This is the go-to option for many people who want to soundproof their windows, but there's no denying that it's expensive and challenging to install.
A double-glazed window is a windowpane that has two glass panes about 3 inches apart from each other. These windowpanes cost more than regular single-pane windows, but they do a much better job of stopping noise from coming through.
This process requires getting brand-new windows, which is a major drawback.
Pros
Effective method
Permanent solution
You can't visually tell a difference
Cons
Challenging to install
Expensive
---
2.

Window Inserts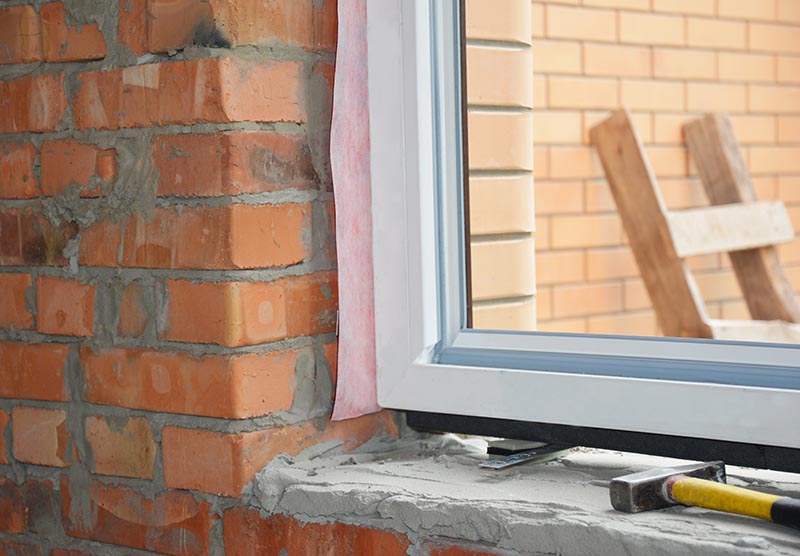 | | |
| --- | --- |
| Cost: | Moderate |
| Effectiveness: | High |
| Ease of Installation: | Moderate |
Window inserts are great if you don't want to replace your existing windows but want the same benefits of a double-pane design. A window insert is simply another window that you put in front of the existing window.
Compared to replacing the windows entirely, it's a lower-cost installation. However, you need to have a window with extra counter space for this design to work, and be aware that you're going to lose a good portion of that space.
So, while this might be a great choice for some people, it simply won't work for others. Take a look at your windows, though, and see if you have the extra space. If you do, then you're likely not going to find a more effective solution than this.
Pros
Easy to install
Effective method
Not as expensive as double-pane windows
Cons
Only work in select designs
You lose window counter space
---
3.

Caulk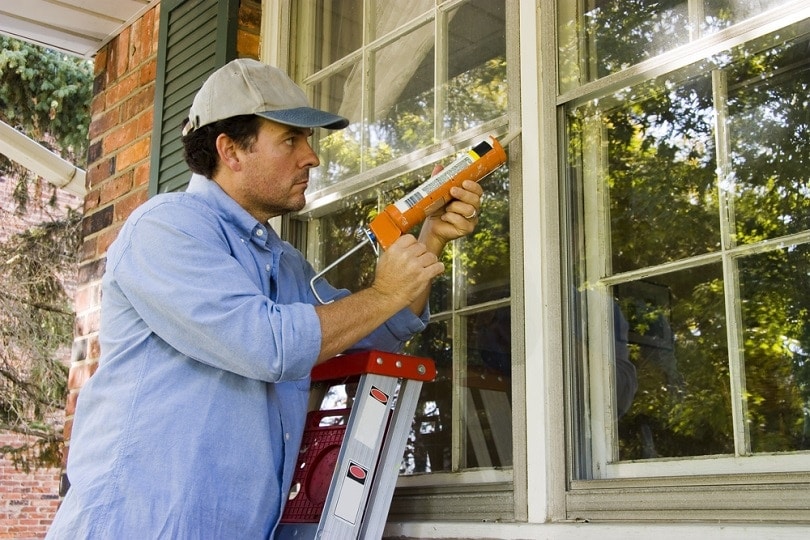 | | |
| --- | --- |
| Cost: | Low |
| Effectiveness: | Moderate |
| Ease of Installation: | Easy |
If you have older windows on your home, you might benefit from simply recaulking the windows. There's a window caulk that's specifically for helping soundproof windows.
You do first need to check if the windows already have a solid seal. If the windows needed recaulking, then it makes a huge difference. But if you already have properly sealed windows, we don't recommend taking them out just to use a soundproofing caulk.
Pros
Easy to install
Low-cost option
Can make a big difference
Cons
Only moderately effective
Won't work with properly sealed windows
---
4.

Plugging the Window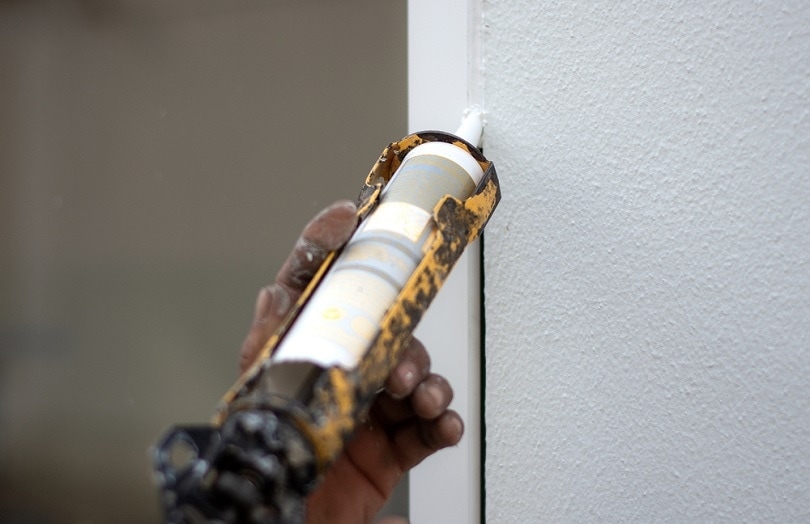 | | |
| --- | --- |
| Cost: | Low |
| Effectiveness: | High |
| Ease of Installation: | Easy |
If you don't care if you have a window or not and just want to get rid of the noise, why not plug the window? You can use relatively inexpensive materials to do this, and you will get better results compared to any of the other methods on this list.
Even better, it's easy to do compared to some other methods, so there's no reason that you can't do it yourself. The only drawback is that you're losing the window completely. You won't get any natural light and you won't be able to see outside. But if that's not a big deal for you, this is clearly the way to go.
Pros
Low-cost option
Easy to install
Effective option
---
5.

Thick Curtains
| | |
| --- | --- |
| Cost: | Moderate |
| Effectiveness: | Low |
| Ease of Installation: | Easy |
While this isn't always the most effective method, it might surprise you how much a solid set of curtains can muffle noise when they're closed. Get a thick set of soundproofing curtains for the most noticeable results.
Another perk is that you can match the curtains to the room's overall décor, as there are many fabric options and designs to pick from.
But the downside is that while curtains can help, they're not as effective as some other options. Also, when you open up the curtains to see through the windows, you lose many of the soundproofing effects.
Pros
Easy to install
Adds to the décor
Many options available
Cons
You lose natural light
Not the most effective method
---
6.

Storm Windows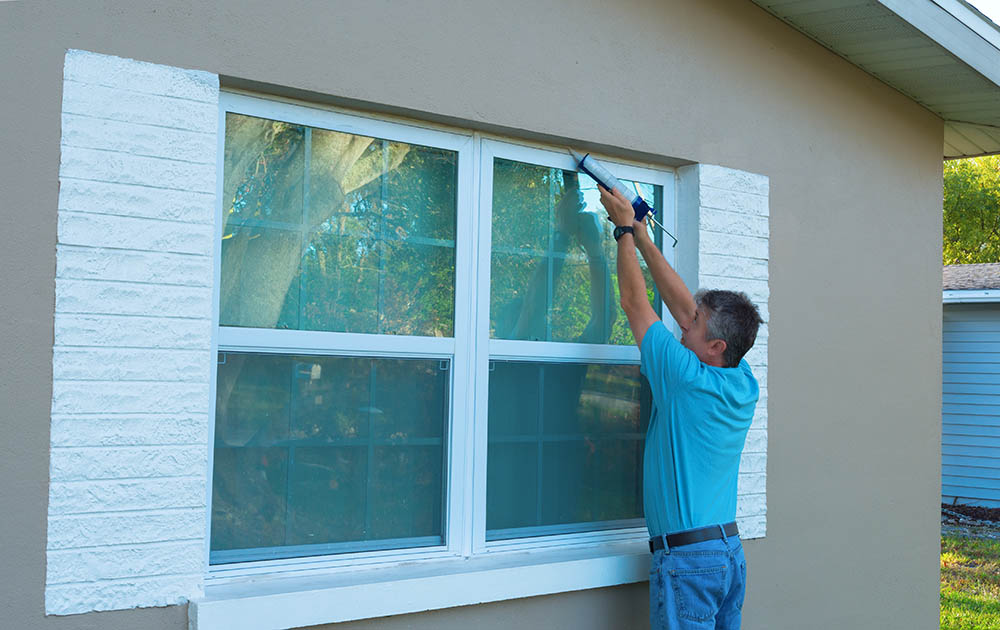 | | |
| --- | --- |
| Cost: | High |
| Effectiveness: | High |
| Ease of Installation: | Challenging |
If you don't have the space to add another windowpane inside your home, you might want to try adding storm windows to the outside. It's an expensive option, and the installation isn't always the easiest, but there's no denying the soundproofing results.
You also get the benefit of extra insulation, which should help lower your energy bills. If you're in a pinch and don't have the room inside to add extra window layers, storm windows might be just what you need to quiet things down.
Pros
Effective method
Provides extra insulation
Cons
Expensive
Not the easiest to install
---
7.

Thick Blinds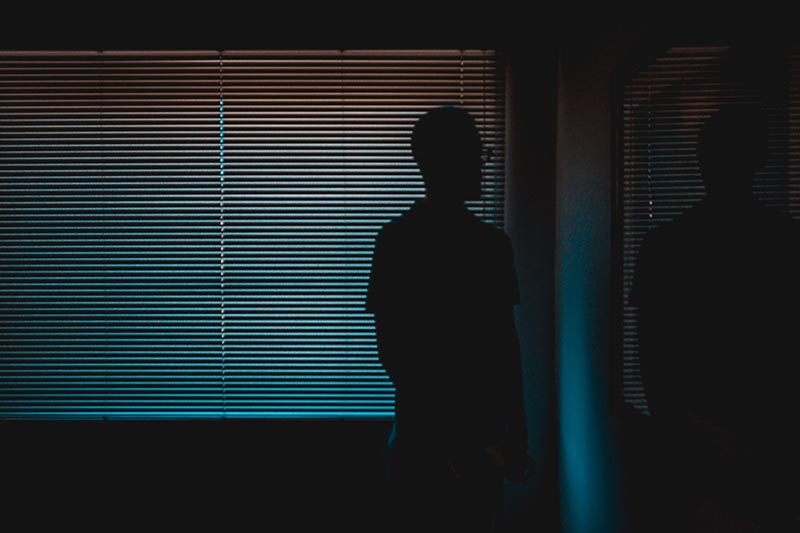 | | |
| --- | --- |
| Cost: | Moderate |
| Effectiveness: | Low |
| Ease of Installation: | Easy |
Adding thick blinds is like adding soundproofing curtains, but they're not as bold. That said, while they provide a subtler look, they also don't provide as great of results.
Even soundproofing-specific blinds only provide small soundproofing benefits compared to most other options. Still, they can add to the décor and are easy to install, so they're worth considering.
Pros
Easy to install
Can add to the décor
Cons
Not the most effective option
Moderately expensive

Conclusion
Keep in mind that if you're soundproofing a window, you don't just need to stick with one option. You can combine a few choices for even better results. For instance, you can caulk a window and then install thick curtains.
However you decide to add soundproofing elements to your windows, you'll be able to keep that outside noise where it belongs — outside.
---
Featured Image Credit: Roxanne Joncas, Unsplash