Reliabilt Windows vs. Pella: Pros, Cons, & Differences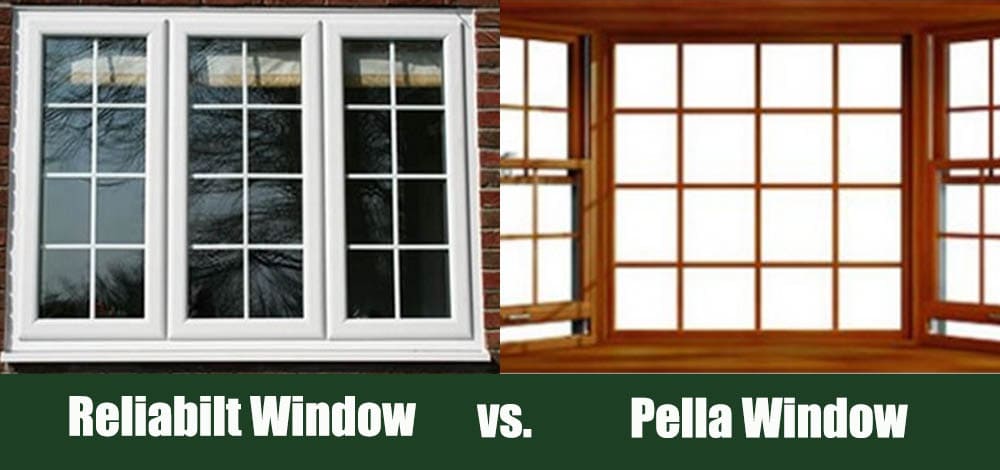 Reliabilt Windows and Pella are two of the biggest names in window manufacturing. The two brands are similar, manufacturing top-quality windows and doors, but different models can be better for diverse uses.
If you're in the market for new windows, it can be challenging to determine what brand of window is the best. For instance, will Reliabilt windows perform better than Pella? What do you need to consider when choosing between these two companies?
Usually, their products are compared because they have developed a loyal following among buyers, especially in the United States. This article will shed some light on their differences. Prospective customers may want to consider them before making their final purchase decision.
We'll also discuss various aspects of these companies, such as performance and their product lines. Let's jump right in!

A Quick Comparison – Reliabilt Windows vs. Pella
Brand Name
Reliabilt Windows
Pella
Established
1948
1925
Headquarters
North Carolina, USA
Pella, Iowa, USA
Product Lines
Aluminum Windows

Sliding Patio Doors

Replacement Windows

Vinyl Windows

Vinyl Windows

Sliding Windows

Wood Windows

Double-hung Windows

Parent Company/Major Subsidiaries
The Kuyper family
The Atrium Windows Company and Pella Corporation

Brief History of Reliabilt Windows
The Reliabilt Company has had a history of quality craftsmanship ever since it was first established in 1948. They produce many window types and doors that fit various needs and preferences.
The brand has a history of innovation, quality, and value. Besides, the Reliabilt name is synonymous with quality and performance.
Over the years, Reliabilt has been known for making many different products such as doors, sashes, and storm doors. The company also produces many items for commercial use, such as aluminum storefronts and window frames.
Reliabilt's most popular product line was introduced in 1982. That's when it became one of the first companies to create vinyl windows with a double pane feature for better energy efficiency.
These new Reliabilt windows were an immediate success among homeowners who wanted their homes to be more energy-efficient without compromising design or quality.
Today, the Reliabilt Company has grown into a leading provider of windows and doors. They also manufacture other architectural products used in home construction. Their products are also used in remodeling projects throughout the United States.

Brief History of Pella Windows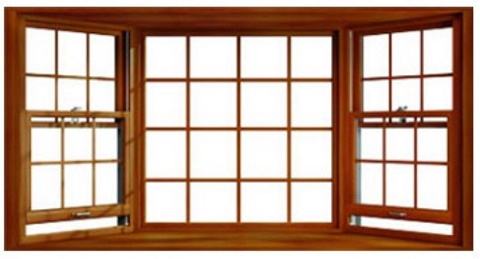 Pella Corporation, headquartered in Iowa, is one of the largest window and door manufacturers in North America. The company was founded in 1925 by Peter Kuyper and his wife, Lucille. It's the largest window and door manufacturer in North America.
The company is known for its unique architectural windows, which allow natural light to come into the house.
More than 90 years since its inception in Iowa, Pella has grown to become a leading international company. It provides high-quality building products for the home improvement markets in North America and Europe.
It started as a small-town window company. Toward the end of World War II, the company was looking to move into more woodworking industries. But just as they began making plans to expand into these new areas, they got hit with an economic recession.
The company was able to stay afloat during this time. They were manufacturing items such as toys and children's sleds. They continued expanding their product line during the 1950s. The company manufactured items such as cabinetry materials and kitchen cabinets.
Today, Pella Corporation is a leader in the industry. It manufactures wood, fiberglass, and vinyl windows and patio doors.

Reliabilt Windows Manufacturing
Reliabilt Windows is one of the most popular manufacturers of windows and doors in the United States.
Treating windows and doors as an investment is an excellent way to avoid costly repairs or replacements later on. Reliabilt makes the best windows on the market these days.
The company's products have received many awards because of their quality, durability, energy efficiency, and security features.
Reliabilt makes different products, including patio doors, sliding patio doors, aluminum windows, double-hung windows, bay windows, Georgian bay windows, and more.
As with any major home renovation project, you'll want to weigh your options before making a final decision about your window replacement or new door purchase. Research your options in-depth to ensure you get what you want from your new home improvement project.
---
Pella Windows Manufacturing
Today's consumers are demanding more from their homes than ever before. Energy efficiency is one of the highest priorities in choosing new windows, doors, and patio doors. That's why Pella brings to you top-of-the-line products for your home.
Before you buy Pella products, it's helpful to know what types of products the brand offers. It'll help you determine if the product you're purchasing is a good match for your needs.
Pella is one of the largest manufacturers of windows, patio doors, and sunrooms in North America. It's a major producer of vinyl-clad wood windows.
The company also offers a variety of other window products such as fiberglass windows and casement windows. They also manufacture bay and bow, double-hung and single-hung windows, and sliding windows.
Whether you're building from the ground up or remodeling your kitchen, you want to make sure that the windows you choose are high quality. Pella does not disappoint on this.

Reliabilt Windows Product Line
Sliding Patio Doors
If you choose Reliabilt replacement windows, you get a money-saving combination of quality and value that can't be beaten. Their replacement windows are built to retain their value over time.
So, you can sell your home at any time in the future, confident that you'll still make a profit on your investment.
Aluminum Windows
Aluminum is an excellent metal for window construction. It is strong and lightweight, making it a popular metal for windows.
An aluminum window weighs about 30 pounds, making it easy to install and replace, ideal for replacement projects and new construction where space may be limited.
Also, it can be formed into shapes that are difficult to manufacture with other metals. They offer many custom options.
Vinyl Windows
Vinyl windows are an excellent option for homeowners looking to install high-quality windows at an affordable price. They need low maintenance, are easy to clean, and have added security features. They include double-strength glass and reinforced locking systems.

Pella Windows Product Line
Sliding Windows
Pella offers a wide variety of sliding windows that are designed to complement any home. They're perfect for fitting in tight spaces or adding style to your home. Pella sliding windows combine function and beauty with the durability you expect from the Pella name.
Wood Windows
Wood windows are among the most energy-efficient windows you can install. They are also non-toxic, have low maintenance costs, and are easy to repair. They provide excellent thermal and sound insulation properties. They do not expand or contract, so they will not warp or split.
Pella makes wood windows from two types of wood: softwood and hardwood. Usually, softwood comes from pine. Hardwood comes from oak, maple, cherry, and other types of wood that can be considered hardwoods. Both softwoods and hardwoods are naturally resistant to moisture, insects, and rot.
Vinyl Windows
Pella vinyl windows allow you to enjoy the benefits of energy efficiency without compromising the beauty of your home. Vinyl windows by Pella come in various styles and sizes, from classic to contemporary.

Reliabilt Windows vs. Pella: Price
Usually, price is a primary factor in the types of windows you buy. Price is defined by many variables such as material, design, and brand. Here's some basic information on how these two brands compare.
Reliabilt Windows
The price you pay for Reliabilt products depends on several factors. Are you purchasing them for a new construction project, or are you buying them as replacement windows for older homes?
Prices also vary depending on the type of product used. But compared to Pella Windows, Reliabilt Windows are more costly. Their premium products include single and double-hung windows, which are more affordable compared to their other windows.
---
Pella Windows
Pella is affordable. So, even if you're on a budget, you'll find a suitable window for you. Their cost depends on several factors, including the quality and lasting nature of the windows. It also depends on the warranty period and how energy-saving the window is.
The affordable cost of Pella makes them more attractive to budget-minded homeowners looking to replace their windows and doors. Their most affordable windows are the Pella 250 Series Windows.
If you are looking for a contemporary look for your home with top-performing and durable products made from quality materials, Pella is the place to be.

Reliabilt Windows vs. Pella: Warranty
Pella and Reliabilt Windows are the two largest window manufacturers in the US; they're also the leading manufacturers of residential and commercial windows. However, the two have different warranty policies as explained below.
Reliabilt Windows
New windows are expensive, so you want to ensure they last. It's where the Reliabilt Windows warranty comes in. They offer a lifetime warranty. It covers the cost of repairs and replacement parts for your windows, patio doors, and entry doors.
---
Pella Windows
Pella offers a 10-year warranty. It covers the windows and doors against material defects or workmanship for long, provided you're the initial homeowner. The warranty is not transferable to a new homeowner when the home is sold.

Reliabilt Windows vs. Pella: Customer Service
Which of the two offers better customer service? Is it Reliabilt Windows or Pella? Well, both companies offer quality services. But, let's make it easier for you to choose between them.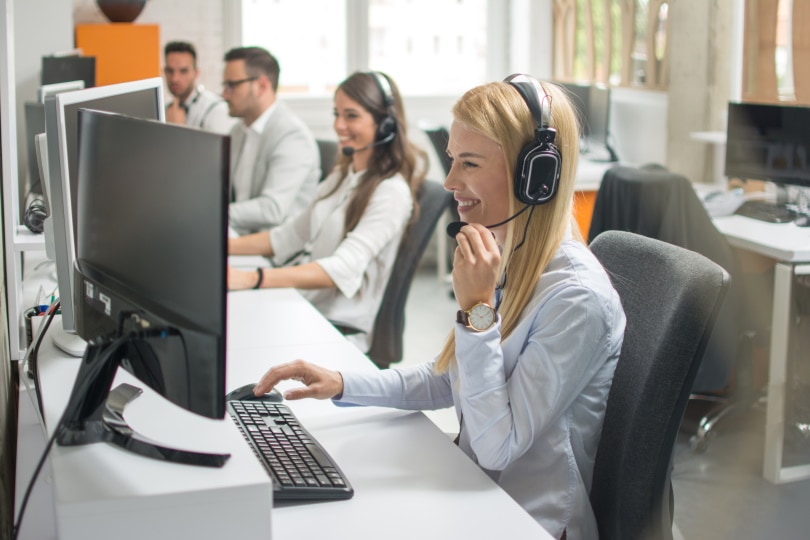 Reliabilt Windows
Reliabilt Windows offer a warranty on all its window products. The company is known for its customer service and word-of-mouth marketing strategies.
Hundreds of customers have received excellent customer service from this company. That's why they have been receiving more customers each year.
Many customers were happy with Reliabilt Windows, especially their performance and durability. This review is a small sample of the positive response that Reliabilt has received on its products. If previous customers are happy with their windows, chances are you will be too!
---
Pella Windows
Pella windows customer service team is always mindful of the clients. They'll give you all the information you need concerning their products.
Their representatives are always there for you should anything happen. Whether it's a problem or you need more information regarding your purchase, they're always available.
Many clients like the window's appearance or find it easy to install. A handful had problems with quality control or shipping damage. But most were happy with their purchase.

Head-to-Head: Reliabilt Windows vs. Pella Products
Reliabilt 3900 Series Vinyl 31.75 by 73.5 by 3.25 Inches Double-Hung Window
The Reliabilt 3900 Series Vinyl double-hung window may be the perfect choice for your next project. It provides energy efficiency, impact-resistant glass, and weather protection at an attractive price point.
Reliabilt 3900 Series Vinyl Double-Hung is a premier choice. Made of strong PVC vinyl, this window is built to last through weather conditions and comes in many colors. It includes a complete installation kit and hardware. Enjoy the view from a new window today.
Pella 250 Series Vinyl 31.5 by 53.5 by 3.25 Inches Double-Hung Window
This double-hung window comes with a beautiful classic white frame and features a Low-E glass package. It is made of vinyl for lasting durability and beauty.
It has excellent energy efficiency. So, you can enjoy all of your savings from lower energy bills! Modify by changing settings from the bottom stationary sash.
This rugged vinyl window resists fading, warping, chipping, cracking, and peeling. Choose from a variety of decorative glass options for a custom look.
Our Verdict
Both windows are excellent choices if you're looking to replace your older windows, but they offer different benefits. The Pella 250 Series offers Low E-glass and many color options. Reliabilt 3900 Series Window offers a more defined viewing area.

Head-to-Head: Reliabilt Windows vs. Pella
Reliabilt 3050 Series Jamb Vinyl 27.5 by 53.75 by 2.65 White Single-Hung Window
The Reliabilt 3050 Series Single-Hung Window offers the best performance and attractive styling for the price in a DIY window. It's designed to make installation easy.
Details such as flush lock stiles help you achieve a smooth exterior appearance. The Maxview glass retains the maximum amount of natural light in your room. The top window is easy to open and features a knob with a safety closure to prevent accidental closing.
Pella Vinyl Hurricane Shield Series Single-Hung Window
Help protect your home from extreme weather with the Pella Vinyl Hurricane Shield Series Single-Hung Window. Made of durable vinyl and designed for easy installation, this window will not only stand up to any storm but also complement your home's exterior.
It's durable and affordable. The Pella Vinyl Hurricane Shield Series withstands the fury of nature with layered vinyl laminated glass. It's the perfect window to protect your time, comfort, and peace of mind.
Our Verdict
Reliabilt and Pella are the two best window brands when it comes to performance and price. But, if you want to choose between them, some factors differentiate these two windows. They make one better than the other.
They are similar, except that Reliabilt has some great options to aid in installation. Also, they come with an In-Home Lifetime warranty that Pella doesn't.

Head-to-Head: Reliabilt Windows vs. Pella Windows
Reliabilt 151 Series Jamb Left-Operable 47.5 by 35.5 by 3.25 Inches Vinyl White Sliding Window
Reliabilt 151 Series Vinyl White Sliding window has a smooth, easy glide that makes opening and closing a breeze. This door fits openings 47 ½ to 48 inches wide and is constructed of beautiful Douglas fir and white aluminum composite material.
It resists warping over time, allowing your door to retain its beautiful look and quality. Reliabilt Left-Operable Sliding Window offers the same quality and durability you'd expect from a reputable company.
This modern door style is crafted with a classic white finish that matches any décor. It makes it a great addition to any room's design.
Pella Vinyl 250 Series Sliding Window
Let the breeze in with Pella Vinyl 250 Series Sliding Window. This economy window is ideal for replacing older, drafty units with a solid vinyl window that will add value and curb appeal.
The low-maintenance vinyl construction resists heat, cold, abrasions, staining, and fading. It ensures many years of beauty and energy-saving.
A sloped sill design makes it easy to clean and helps prevent water damage. Anodized aluminum spacer strips increase strength and durability.
Our Verdict
The best window in this category is Pella's Vinyl 250 Series Sliding Window. It offers the same durability and style as its wood window counterpart but more affordable. The window features an aluminum-clad exterior, Low E-glass, and weather stripping.
The best window in this category is Pella's Vinyl 250 Series Sliding Window. It offers the same durability and style as its wood window counterpart but more affordable. The window features an aluminum-clad exterior, Low E-glass, and weather stripping.

Overall Brand Reputation
Reliabilt Windows and Pella are regarded as leaders in the construction products industry. They offer high-quality, durable, and energy-efficient windows that will last for decades. Below is their overall reputation.
Performance
Reliabilt Windows are an excellent choice if you're looking for windows that will enhance your home's energy efficiency, especially if you live in a cold climate and have old windows with single-pane glass. The windows come with various options that are easy to install. You'll save money on your utility bills and enjoy reduced outside noise.
Pella is another option to consider if you're looking for excellent window products. While they're more expensive than some other brands, they offer a wide range of benefits that make them worth the price tag. Their performance is of good quality.
Durability
Durability is a crucial factor when choosing windows. The better the materials used to make the windows, the longer they will last, and the less you will need to repair them in the future.
Most Reliabilt windows are made from extruded aluminum frames with cast aluminum sash. Aluminum is an excellent metal for frames. It's because it's lightweight and durable, making it easy to install and more affordable than other options. Reliabilt also has some vinyl product lines, which are also known to last long.
Pella offers both vinyl frames and aluminum frames in various colors and textures. They are one of the few companies that offer insulated vinyl frames. Also, they have wood frames. These materials increase the windows' durability. Also, they can save you money on your energy bill while still giving you a great look inside your home.
Design
Before choosing Reliabilt or Pella windows, it's crucial to consider the design. Before the windows are built, Reliabilt windows and Pella windows are somewhat similar. Both offer standard models that feature shutters and double-hung, casement, and awning windows. What sets them apart is the customization options they provide.
Reliabilt Windows offers a wide selection of window style options, from contemporary to traditional. Pella offers more of a mid-century modern style. They also have more door styles. This is just one consideration when deciding between the two companies.
Installation
One of the most important issues when shopping for windows is how easy they are to install. Instead of making you do all the work, a high-quality window will be designed to be installed fast and easily by professional contractors.
With this in mind, both Reliabilt and Pella have made their windows simple to put in. Both companies have created proprietary installation methods. They make it possible to install their windows without using any tools. All you need is a drill.
Remember that the installation process consists of many different steps. There is the measuring and ordering process before the actual professional installation in the home.
Energy-Efficiency
The Reliabilt Windows are built with energy efficiency in mind and are best for humid regions. The Pella windows are more apt to perform well in regions with drier conditions.
Windows from Pella can hold back the cold wind during winter months, keeping your house warm and cozy inside. They also keep all kinds of weather out during summer, reducing your air conditioning costs.

Conclusion
So, which is better: Reliabilt Windows or Pella? Both are excellent options for your new home. It all depends on what you want and what your budget is.
Do you need a top-of-the-line window for the lowest price? Then, go with Pella. Do you want something that'll last a lifetime and work seamlessly with your home? Go with Reliabilt.
Both brands have set the bar high with quality and technological innovation, putting security and ease of mind ahead of price and budget. They have superior designs and construction. If you're looking for craftsmanship with the latest efficiency, look no further than these brands.
You might also be interested in: Pella vs. Andersen Windows: Pros, Cons, and Differences
---
Featured Image Credit: Left – Reliabilt Windows: ReliabiltWindows.com | Right – Pella: Pella.com