How to Start a Community Garden in 11 Easy Steps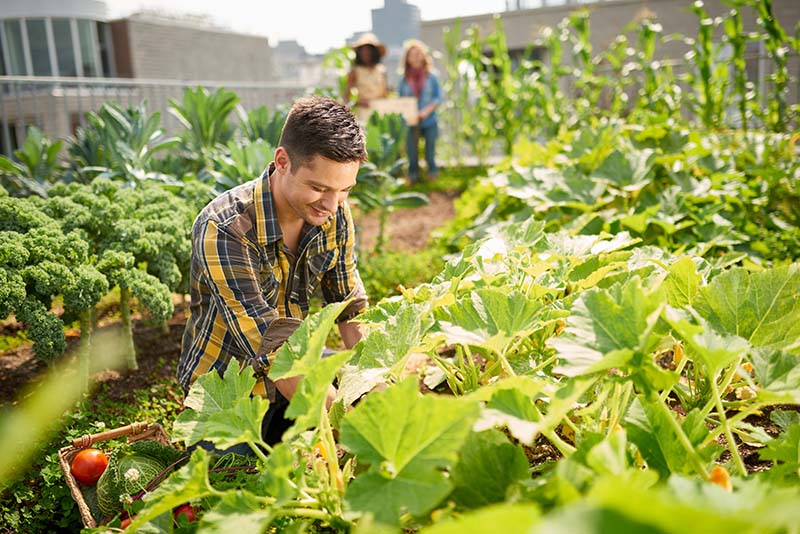 There are so many benefits of community gardening, and if you have been a part of one before, you understand how rewarding it can be. Community gardens can be found in neighborhoods, parks, organizations, and workplaces. They can be large-scale operations or tiny plots of land and serve various purposes.
If you are considering starting a community garden, you may be wondering where to start and how exactly to do it. In this article, we provide you with some fantastic tips to get started.

Before You Start
Starting a community garden can be exciting and is a great idea that delivers many benefits. The idea on paper sounds great but rolling it out can be more time-consuming and complicated than you may realize. Starting and running a thriving community garden requires passion, leadership, and dedication, so consider whether it is something you have time and interest in.
If you want to be part of a community garden but aren't sure if you are capable, look for community members that may have experience and guide you along the way. If the passion is there, the rewards will be too.
How to Start a Community Garden in 11 Steps
1.

Gather All Interested Community Members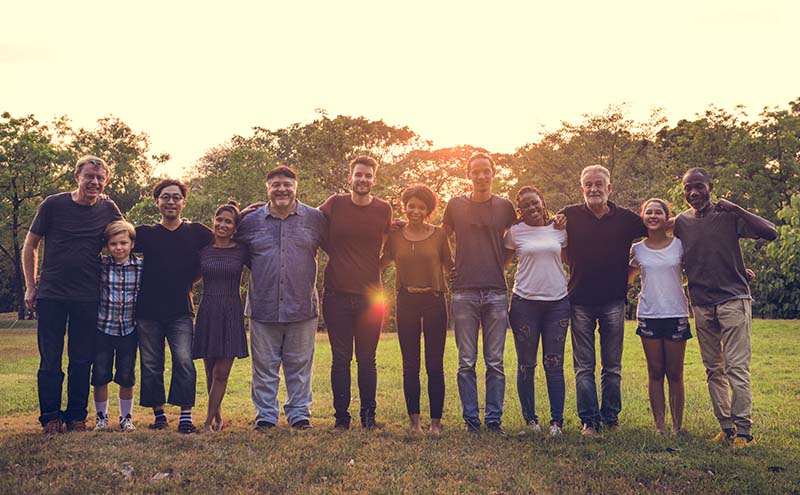 Reach out to your community to find fellow green thumbs interested in being part of a community garden. You can send out a message to any community messaging forums and post fliers with your contact details. You can leave the fliers at local grocery stores, schools, and garden stores. If you prefer a more personal approach, you can walk door to door and speak to your neighbors directly.
---
2.

Form a committee
Community gardens can take a lot of work to get up and running and require some planning. Gather a few experienced gardeners and come up with a solid plan. Delegate certain members to be in charge of specific jobs and logistics to keep things running smoothly.
You will need someone to help take care of the general running of the community garden, such as dealing with problems, setting schedules, and maintaining the property. Someone with financial experience can be in charge of all the costs and accounts of the community garden, and someone experienced with event planning can arrange monthly talks, workshops, and community festivals.
---
3.

Find a Suitable Site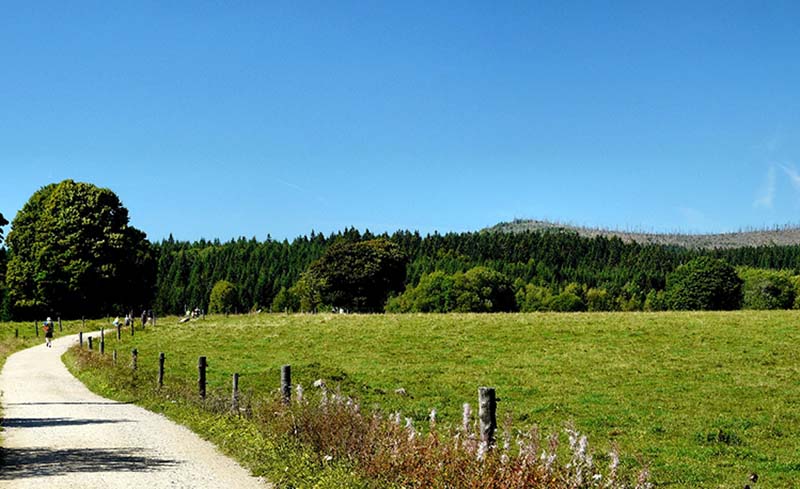 A suitable community garden needs ample space, depending on the number of members, with room to expand as the gardening community grows, access to water, and good sun exposure. Sometimes if the school or church is involved, they will have available space on their property. Otherwise, you will need to find a plot for sale and contact the owner to determine if it can be used for a community garden.
Before settling on a site, it's helpful to do a soil test to test for nutrients and pH levels, and as mentioned before, you will need access to water and at least 6 hours of full sun. The lease should ideally be available for at least 3 years to give you time to establish a garden.
---
4.

Develop a Budget
Start-up costs for your garden will be determined by its location, size, and the type of produce you're growing. You can start a fundraiser to raise money for startup costs or get each member to contribute. In some cases, start-up costs will be minimal, especially if you can gather sponsors or donations. Your expenses will vary depending on many factors, but startup costs can include building fences, soil amendments, tools, garden materials, and seedlings, and ongoing costs may include water, electricity, and lawn maintenance.
It may take some time to figure out your monthly costs but try to go over budget to ensure all expenses are accounted for. Community members can all contribute what they can, so it's essential to discuss the financial aspect with the community before they get on board.
---
5.

Prepare and Develop Your Site
Once you have a suitable site, meet with your community members to design your garden and establish how it will work. You must include a spot for composting and storage for the tools and equipment. Determine if you will need to organize the land to be plowed or if each gardener will be responsible for a plot. Determine if and how the plots will be assigned and how big they need to be.
Clear garbage, clean the area, and prepare the land to build garden beds. Once plots and boundaries are determined, you can mark them out. Now is the time to finalize the plans so that you can come up with a final design and know exactly how the garden will be designed and run.
---
6.

Plan for Children
If there are a lot of families with children involved, come up with a plan that can include them. You can design a separate play area with a playground to keep them busy or a garden bed dedicated just for the kids. A community garden is an excellent opportunity for education, so consider putting up pictures and signs to help the kids understand the importance of the garden in the community. Also, consider a communal area for picnicking and activities, and establish rules regarding pets.
---
7.

Consider Putting up a Fence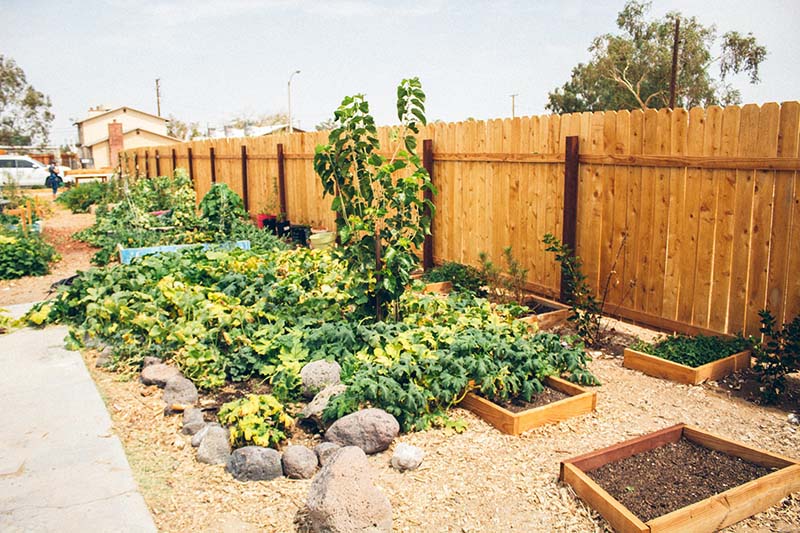 Depending on where your site is, consider putting up a fence and incorporating the costs into your start-up budget. Depending on your needs, you may hire a professional or install one yourself. If potential vandalism is a problem, you will need a proper fence professionally installed so no one can come in uninvited.
---
8.

Develop a Schedule for Care and Maintenance
To keep the crops healthy, you'll need a watering and weeding schedule for your members. There are various ways this could work, and they all depend on the irrigation system you have available and how the garden will be run. This schedule can also involve re-mulching if needed, composting, fertilizing, harvesting, and general maintenance of the plants.
---
9.

Develop a Waste Management Plan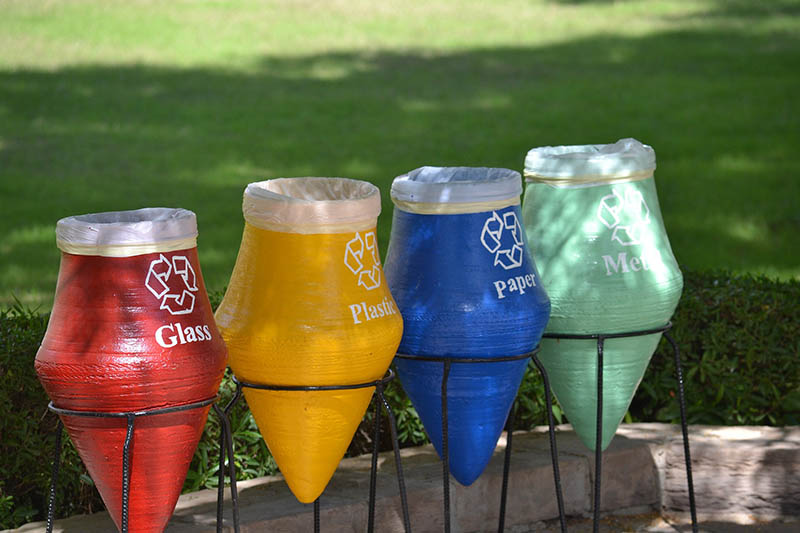 Make sure everyone involved knows how to compost and recycle. It's important that everyone understands what can and cannot be added to the compost bin or heap, as this will be the food for your soil. Some gardeners will have different opinions on this, so ensure you are all on the same page.
Trash bins should be available for plastics from seedling trays, and waste from picnics and lunches should be properly managed.
---
10.

Put Rules in Writing
Once you have established all the rules and schedules, put them in writing and include them in a newsletter. Having rules set out can help resolve conflict fairly that may arise within the community. Before any member is accepted into the community garden, make sure they understand and agree with the rules, and have them sign a waiver.
Consider potential injuries that could happen, and ensure you provide indemnity forms to be signed so that you are not liable for any medical costs. Speak to a lawyer to make sure you set this up correctly.
---
11.

Communicate and Connect
Stay in communication with your community members; it's a community garden, after all. This can be an email list or messaging group so that questions can be addressed efficiently. Send out a monthly newsletter to update any rule changes or additions, welcome new members, and provide tips and advice.
Keep the community entertained with events, end-of-year functions, workshops, and talks.

Conclusion
Starting a community garden can be hard work, but if the passion for it is there, it's all worth it, and the many benefits will outweigh any teething problems. It involves community and takes a community to run, so remember that once it is established, it is mostly smooth sailing.
As long as all the basics, such as land, water access, rules, and funding, are well planned, everything should come together relatively easily. Keep communication going through learning and sharing, and enjoy the rewards of being part of a community garden.
---
Featured Image Credit: AYA images, Shutterstock