Husqvarna 128LD String Trimmer Review 2023 – Pros, Cons, & Verdict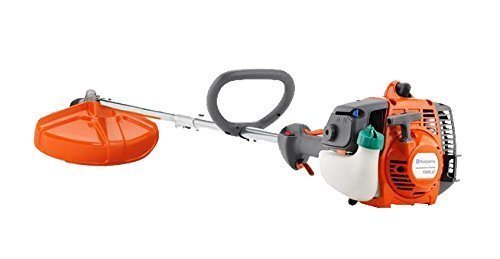 We give the Husqvarna 128LD String Trimmer a rating of 4.5 out of 5 stars. 
Build Quality: 4.5/5
Power: 4.5/5
Features: 4.5/5
Price: 4.5/5
Review Summary
The Husqvarna 128LD is designed for the average homeowner with an average-sized yard. It is not designed for commercial use and is not the most powerful model out there. However, it is plenty strong enough for most people's needs. The straight shaft allows users to reach overhanging bushes and trees and to trim areas that are not accessible with a curved shaft string trimmer. However, it is a bit less ergonomic, which means it will fatigue you faster.
Overall, this is a high-quality machine that is suitable for most everyday purposes. It is high-quality, as you would expect from Husqvarna. It is a bit expensive, but you're getting what you pay for. We recommend this to most homeowners who do not have huge yards or need to do a lot of trimming. This Husqvarna weed eater is made for the average consumer.

Husqvarna 128LD 17-inch String Trimmer – A Quick Look
Pros
Very versatile
Tap 'N Go feature
Translucent fuel tank
Powerful engine
Easy to reload
Cons
Somewhat uncomfortable to use
A bit more expensive than other options
Specifications
Brand name: Husqvarna
Model: Husqvarna 128LD
Product dry weight: 11.11 lb
Engine: 28cc, 1.0 HP, two-cycle, CARB & EPA compliant
Fuel: Regular unleaded, max ethanol content 10%
Operating RPM: 8,000 max
Sound level at operator: 114 dBA
Versatile
One of the best features of the Husqvarna 128LD is that it is incredibly versatile. It can do all the trimming the average homeowner needs. The power pack can also power other lawn care tools like a powered pole saw, brush cutter, and steel-bladed edger. This is a tool that is designed to play multiple roles in a homeowner's arsenal.
This is one of the reasons we rated it so high, even though it is a bit more expensive than some of the budget models out there.

Easy to Use
Because it is designed for the average homeowner, this string trimmer is very easy to use. It runs on a mixture of unleaded gas and comes with a bottle with mixing instructions so you can make your own. It allows you to quickly release more trimmer line while you're working using the "tap 'n go" feature. You tap the head on the ground, and it releases more line.
The translucent fuel tank also allows you to see how much fuel you have left easily (and how much you need to put in it to fill it). The head is also straightforward to reload, so you don't have to worry about struggling with it every time you need to change the line.
Powerful
For a small, residential trimmer, this is a mighty machine. It runs on a 28cc 2-cycle engine, which is more than could be said for most trimmers in its class. It is plenty powerful to do practically everything the average homeowner needs it to do. Furthermore, it has enough power to have a 17-inch trimmer head, which is also decently long for its class.
Not Very Ergonomic
One of the biggest problems with this string trimmer is that it is not very ergonomic. This means that it can be a bit uncomfortable to use, which can create problems. It fatigues you quickly and can be a bit heavy – despite not weighing that much. This might not be a problem for some homeowners, but it can be a significant issue for others.
Be sure to keep this problem in mind when making your buying decision.

FAQ
Does the Husqvarna 128LD automatically feed the line?
No, it does not. Instead, it uses a bump feature. You tap the head onto the ground, and it releases more line that way. Some people might prefer an automatic feeder, while others prefer a bump feeder like this model. It is a matter of your personal preference     .
Can you get an extended warranty on the Husqvarna 128LD?
Yes, you can purchase an extended warranty on this string trimmer. There are 1-year and 2-year extension options available. However, to get the extended warranties, you have to purchase six bottles of Husqvarna oil at the same time as the trimmer. They need to be on the same receipt. You can get a 4-year warranty if you purchase six bottles of Husqvarna premixed fuel instead. However, this is a bit more expensive.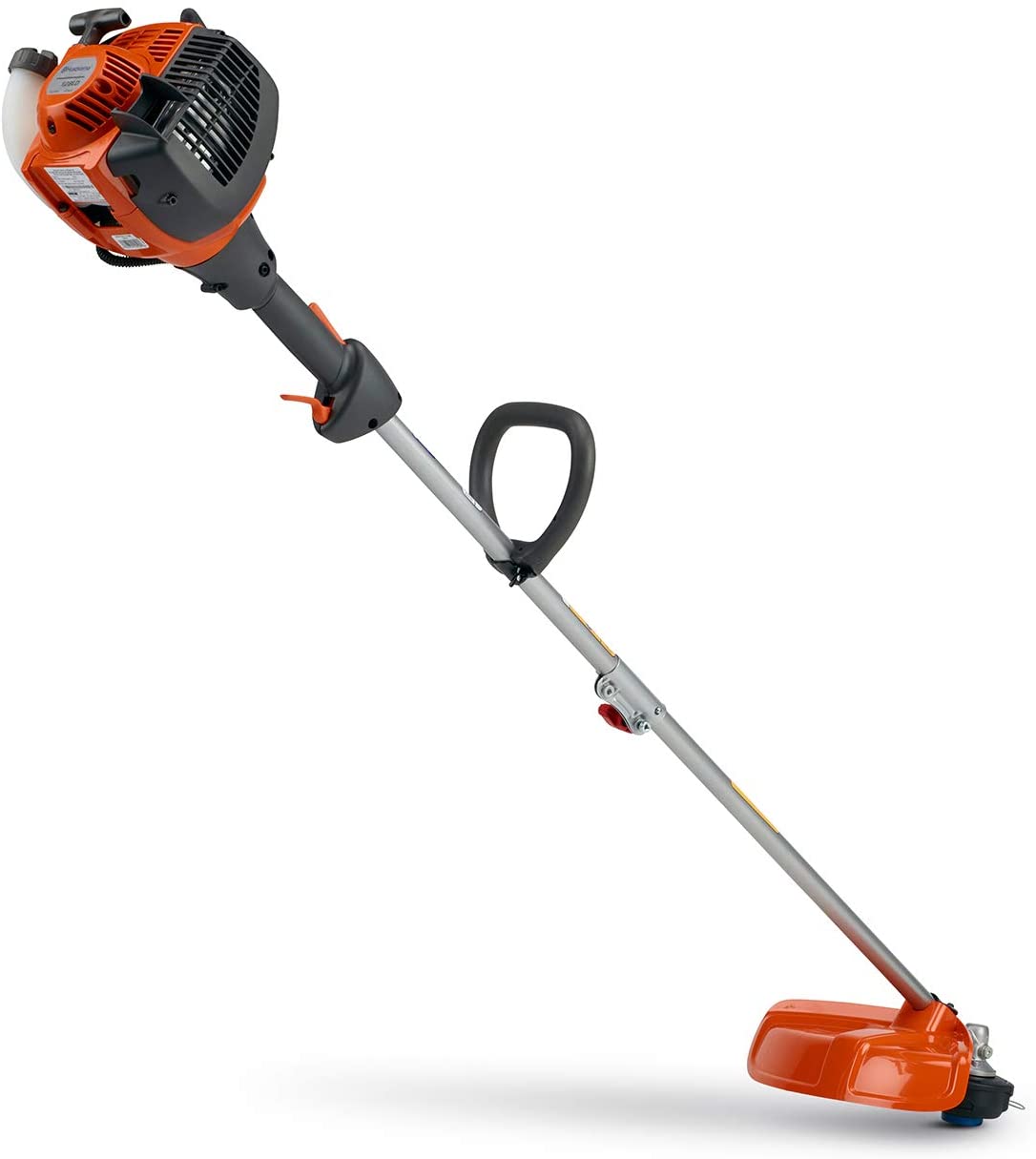 What the Users Say
On top of conducting our research, we also reached out to customers to figure out what they thought about this string trimmer. Overall, most users seemed pretty satisfied with their purchase. However, there were a few features that users generally seemed less pleased with.
For people who were concerned with purchasing a powerful string trimmer, this one fit the bill. It easily cuts through most weeds and clears out overgrown areas with ease. Users reported that it had plenty of power to do most yard tasks. They were able to trim their yards with ease and quickly, knocking their yard chores out of the way far faster than they would have been able to with a different trimmer.
They also enjoyed that the string seemed to last longer than most other string trimmers. We do not have empirical evidence to back this up, so it may just be a placebo. However, many users swore up and down that they don't have to replace the string as much as they do with other brands.
Many people stated that they preferred this model to other string trimmers that they previously used. That in itself should convince you that this is a good string trimmer.
There were a few users that found some problems with this string trimmer, however. Firstly, the carburetor probably needs to be adjusted on your machine when you receive it. This will make it run better. At the factory, there are government regulations that they have to follow, which means that they adjust the carb to run slower. You can readjust it when you receive your machine.

Conclusion
The Husqvarna 128LD is a reliable option for your average homeowner. It is plenty powerful for most users and is versatile enough to do many different jobs around your yard. It is a bit more expensive than some of the competition, but you're getting what you pay for. This machine has more power and features than most of the competition.