Husqvarna 580BTS Backpack Leaf Blower Review 2023 – Pros, Cons, & Verdict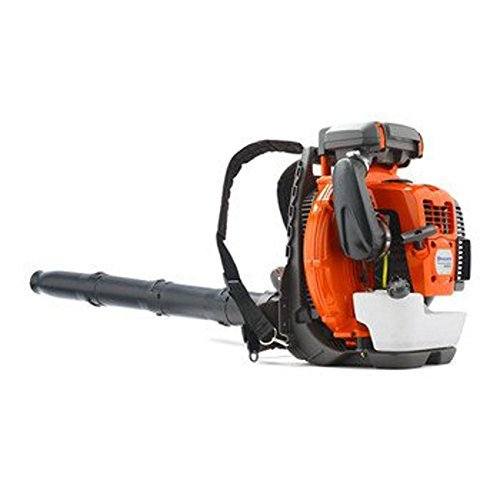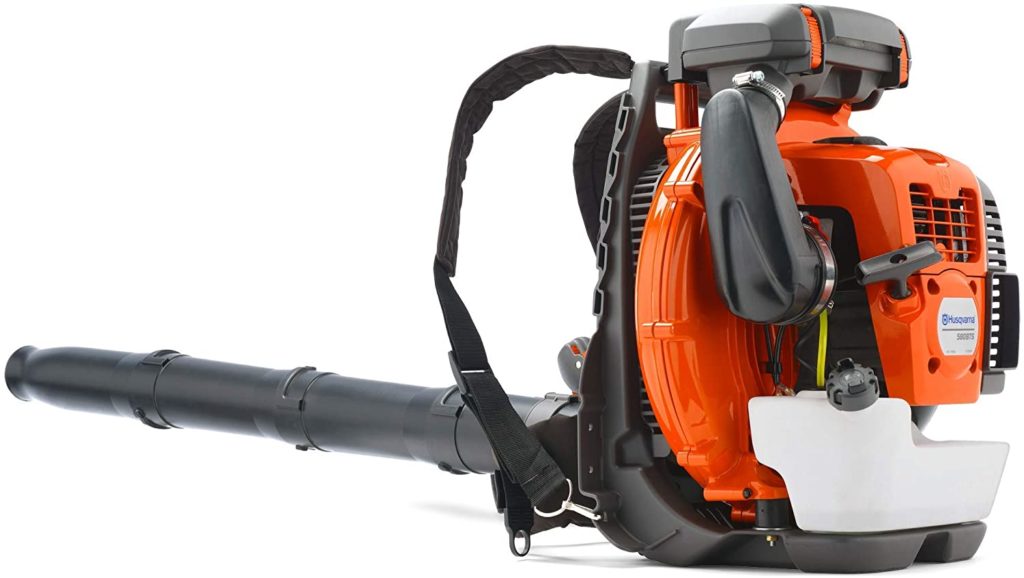 Editor Rating: 4.5/5
Build Quality
Power
Features
Price
Review Summary
There are many leaf blowers on the market, but if you want the kind of performance that can move mountains of leaves and even other materials, then you're looking for the Husqvarna 580BTS backpack leaf blower. This is a large, loud, and powerful machine, equipped with a harness to help you carry it with ease. It's got some seriously impressive stats, including a top airspeed of over 200 miles per hour.
This beast is meant for commercial use, offering the kind of power that a professional needs for clearing massive areas in short times. There are some drawbacks to it, aside from the heavy weight. If you want to know more, then keep reading. We're going to dive into this leaf blower and find out all its positive traits and flaws.
Husqvarna 580BTS – A Quick Look
Pros
Commercial-grade tool
Impressive power and airflow
X-Torq engine for reduced emissions
Comfortable harness reduces fatigue
Cons
It's pretty loud
You'll be paying a premium
Not so great on gas
Specifications
Brand name: Husqvarna
Model: 580BTS
Design: Backpack Leaf Blower
Weight: 25.8 pounds
Engine displacement: 75.6cc
Power output: 4.3 HP
Airspeed: 206.2 MPH
Airflow in pipe: 908 CFM
Fuel capacity: 87.9 fl oz
Operating volume: 100 dB
Use: Commercial
Impressive Air Speed and Airflow
When it comes to leaf blowers, what really matters is how well the machine can clear leaves and other debris. On that metric, the 580BTS really can't be beaten. This device puts out some serious air at incredibly high speeds. You'll get more than 900 cubic feet per minute (CFM) of airflow in the pipe. In the housing, this machine produces more than 1,000 CFM of airflow.
While airflow is the big determiner of how much stuff you can move, airspeed plays a role as well. This machine is no slacker when it comes to airspeed, managing over 200 miles per hour.
How does it manage such impressive numbers? You can thank the stout 4.3-horsepower engine. It's got a displacement of 75.6cc, making for an idling speed of 2,000 revolutions per minute (RPM). In the end, what this all boils down to is the ability to shift massive amounts of leaves, snow, debris, or whatever else you need to move.
Comfortable to Use, Except for Tall People
At just about 26 pounds, this leaf blower certainly isn't light. But it's got a comfortable harness integrated into the design that makes it much easier to use. With the included hip belt, this harness does a great job of spreading the load across your shoulders, back, and hips. While this is still going to feel heavy to some, most should have little issue with the weight once it's mounted on your back.
However, the harness isn't a great fit for tall people. At its largest, it might not offer enough room for those who are more than 6'2" tall. They'll still fit in the harness, but they won't be as comfortable as shorter individuals.
More Reliable Than Old Faithful
One of the most important traits of any commercial tool is reliability. You're counting on that tool to make a living, so it can't let you down. Luckily, these leaf blowers are incredibly reliable, offering years of problem-free use, as long as you perform all the necessary maintenance and care.
Fuel Efficiency Isn't the Greatest
This leaf blower is equipped with X-Torq technology that reduces emissions and improves fuel economy. But it's still not amazing on fuel. It holds a bit more than half a tank, which it can eat through in a little over an hour. But it's hard to complain when it's able to do so much more in that time than other machines that can't match the power output of the 580BTS.

FAQ
Does the 580BTS include a hip belt to displace its weight?
Yes. This model includes a hip belt on the harness, helping to evenly distribute the weight across your shoulders, back, and hips. It's a very comfortable harness and makes this unit feel much lighter than it is.
Can this machine be used to blow snow?
While that's not its intended use, it definitely has plenty of power to blow snow quite a distance and many people have used it for that purpose with great success.
Is this model a good choice for elderly people?
At 26 pounds, this is far from the lightest leaf blower on the market. It's a backpack model, and wearing it on your back will displace the weight across your body. But if you have a hard time carrying a moderate load, then this leaf blower probably isn't the best choice.
What the Users Say
We've used many leaf blowers over the years, so we're confident in our ability to properly test and review a leaf blower. But we also realize that our opinions aren't the only ones that matter.
In order to give you the whole picture, we gathered up the thoughts and opinions of many other people who've used this leaf blower to share them with you.
The number one thing that almost everyone who has used this machine agrees upon is that it has more than ample power. Most users were very impressed with its incredible ability to move large piles of leaves, even if they're soaking wet. Many users even reported using this blower to move large volumes of snow with ease. We even found a user who claimed it might blow a small child away, and we don't think he's exaggerating all that much.
Another common praise for this machine was that it's easy to start. Most users reported getting it to start on the first pull every time or at least nearly every time. Very few people complained about being difficult to start, though some people did mention it didn't start quite as easily in freezing temperatures.
Some people complained that this machine is very heavy, though this wasn't a complaint that was echoed by many. Most people did agree that it's rather loud though. And many weren't thrilled at its fuel efficiency, citing run times of an hour on a full tank.

Conclusion
Altogether, the Husqvarna 580BTS is a monster. It's a bit bulky and heavy, but you'll hardly notice thanks to the comfortable harness and hip belt. What really sets this machine apart is its incredible power, putting out more than 900 cubic feet per minute of airflow with a wind speed of over 200 miles per hour! If you need to clear large areas efficiently, then the power packed into this commercial-grade leaf blower is exactly what you're looking for.