Is a Mercedes Expensive to Maintain? Know Before You Get One!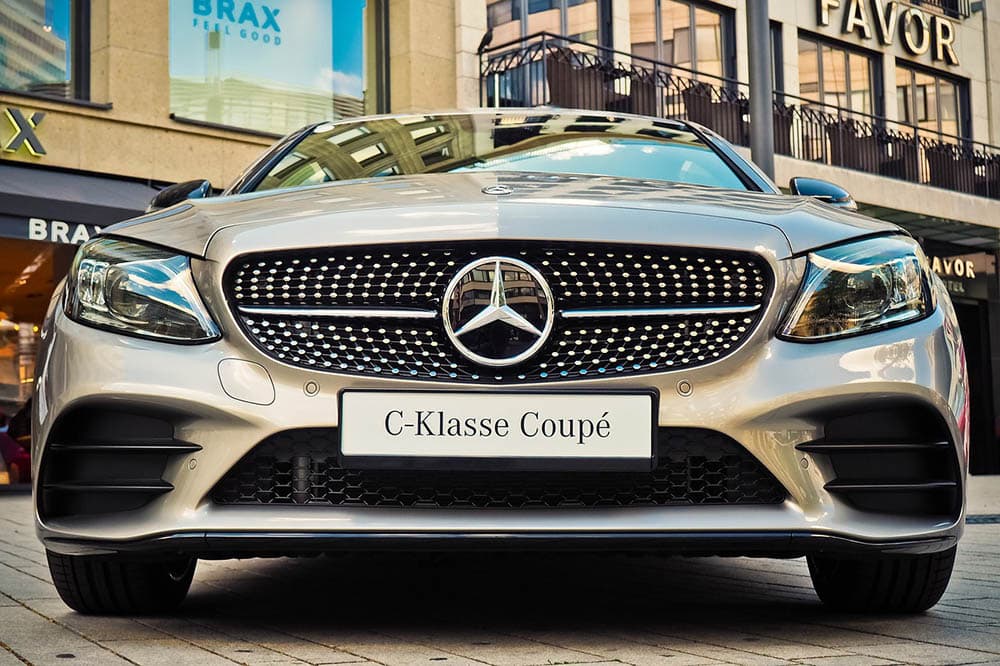 While most of us brace for the high cost at the dealership, we rarely consider that owning a Mercedes is pricey long after you drive off the lot. A 2016 YourMechanic analysis determined Mercedes-Benz was the second-most expensive brand to maintain.1 And according to RepairPal, the annual maintenance cost is $908,2 over $250 higher than the average for passenger vehicles.
Mercedes supplies a load of distinct benefits in all of its vehicles, but long-term savings aren't generally among them. So, does that mean it's more unreliable or demanding than the next luxury brand? Let's find out with a deeper look whether Mercedes is expensive to maintain.

Is a Mercedes Expensive to Maintain?
At $908 per year, a Mercedes is generally more expensive to maintain than the average vehicle. YourMechanic's 2016 review found the luxury brand costs about $12,900 for maintenance over ten years, a far cry from BMW's leading $17,800 maintenance costs but high enough to lead all other brands in their ranking.
In many ways, the cost of maintaining a Mercedes is a function of its luxury status. Premium parts carry premium prices. A Mercedes can last over 200,000 miles, but performance machines need the highest quality components and service to last.
For example, a standard oil change for a Mercedes-Benz in the service center will be relatively expensive. They have higher oil capacities than comparably sized vehicles, and it's crucial to go premium with full synthetic oil rated for your Mercedes. Before taxes and other fees and services, an oil change will typically cost at least $175.
Even at the gas pump, Mercedes vehicles will run $0.30–$1.00 more per gallon. With compression ratios typically of 10:1 or higher, they need a 91 octane gas, or you'll experience engine knocking, performance issues, and eventual breakdowns before long.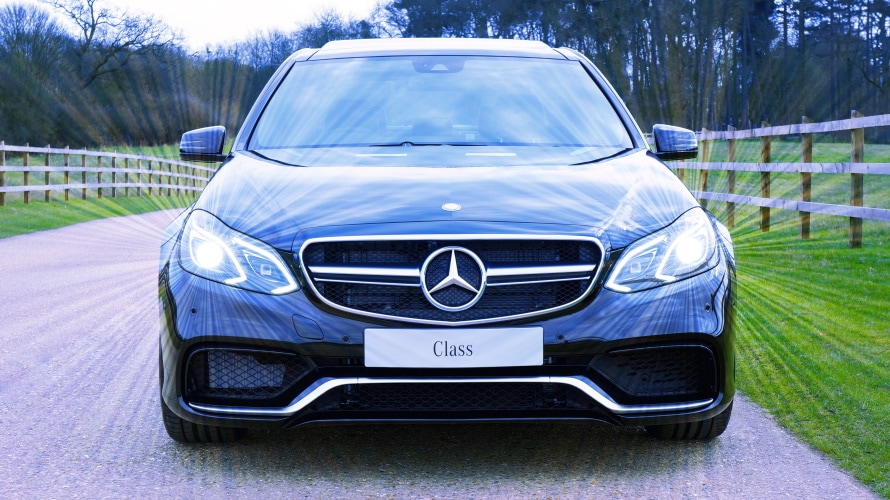 Mercedes Service A and B
The upside to the Mercedes service schedule is that you may not have to get an oil change as frequently as you would with some other vehicles. Mercedes uses a 1-year/10,000-mile service interval for its cars, splitting the routine care tasks between alternating Service A and Service B visits.
Service A occurs every year or 10,000 miles, whichever comes first, with checklist items including:
Oil and filter replacement
Fluid levels check and correction
Brake inspection
Tire inflation check and correction
Service B occurs every two years or 20,000 miles. Servicers cover all Service A tasks and perform cabin dust/combo filter replacements and brake fluid exchange. Here's a quick look at the associated costs of various Mercedes models, according to RepairPal's data.
| | | |
| --- | --- | --- |
| | Service A | Service B |
| C300 | $373–$425 | $422–$479 |
| E550 | $307–$343 | $436–$499 |
| GLC300 | $380–$437 | $407–$460 |
| GLE350 | $370–$416 | $606–$692 |
| GLS550 | $389–$434 | $630–$719 |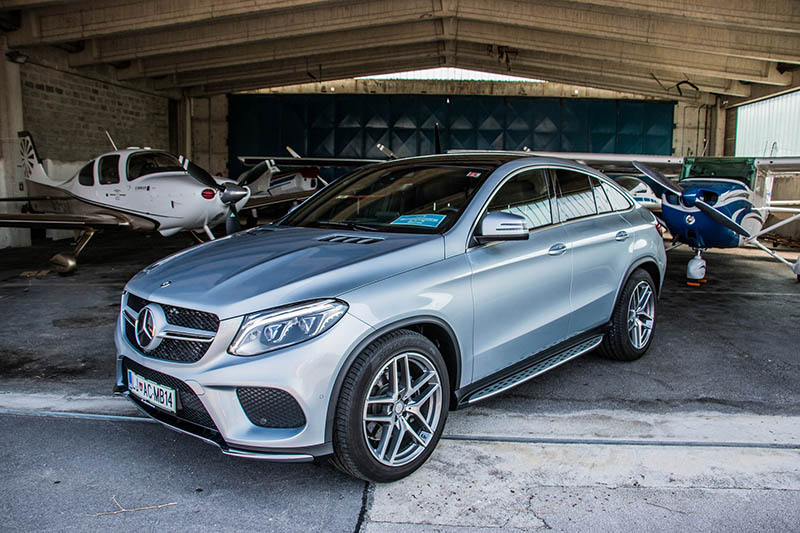 Other general upkeep requirements, such as spark plug or brake pad replacements, occur at least every 20,000–50,000 miles, which can add $300+ per service. Tire replacement every 6 years will cost an extra $150+, while transmission fluid changes every 30,000 miles could tack on another $200–$400.
Your location and service center will affect your rates, and Mercedes maintenance costs will generally increase with more expensive vehicles. The following is a glimpse of the difference in annual maintenance costs between models.
| | |
| --- | --- |
| | Annual Repair and Maintenance Cost |
| C350 | $724 |
| E350 | $788 |
| GLK350 | $859 |
| CLS550 | $985 |
| S550 | $1,249 |

Mercedes vs. the Competition
They may outpace most cars in lifetime costs, but Mercedes is hardly comparable to the average vehicle. For a better understanding of whether a Mercedes is expensive to maintain, let's see how the brand fares relative to other luxury brands.
We include the repair frequency and severity to show the relative reliability and likelihood of unexpected repairs. The average repair frequency for all consumer passenger vehicles is 0.4 times per year, and the typical repair severity (probability of a repair costing 3x more than the average annual repair) is 12%. When comparing models on RepairPal, be aware that premium cars have higher cost thresholds before repairs are "severe" due to higher annual repair costs.
| | | | |
| --- | --- | --- | --- |
| | Annual Maintenance | Repair Frequency | Repair Severity |
| Mercedes-Benz | $908 | 0.73 | 13% |
| Audi | $987 | 0.83 | 13% |
| BMW | $968 | 0.95 | 15% |
| Cadillac | $783 | 0.38 | 17% |
| Land Rover | $1,174 | 0.66 | 16% |
| Lexus | $551 | 0.53 | 8% |
| Lincoln | $879 | 0.44 | 15% |
| Volvo | $769 | 0.54 | 9% |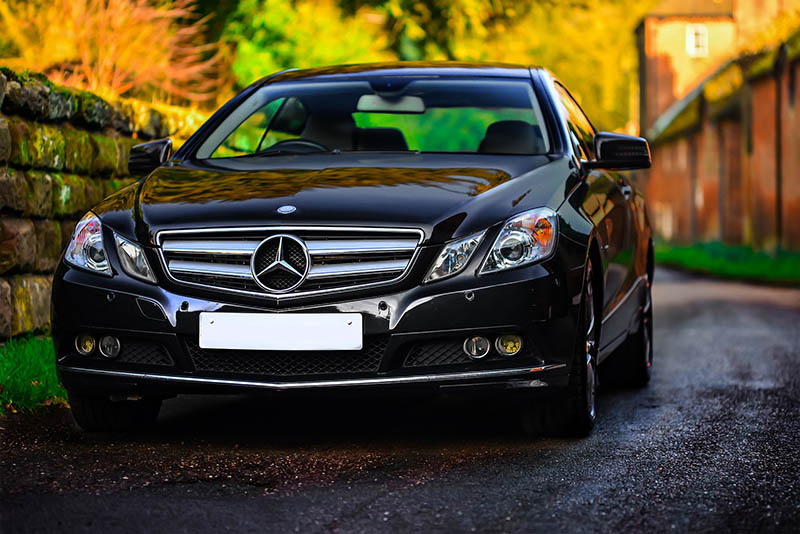 Mercedes-Benz Maintenance Plans
Rather than slap on extra features, it's easier and cheaper for many manufacturers to sweeten their deals by including a free maintenance period with their vehicles, including luxury lines. Notable perks from high-end brands include Jaguar's 5-year/60,000-mile warranty and complimentary maintenance and BMW's 3-year/36,000-mile free maintenance.
In contrast to these plans, Mercedes offers integrated maintenance packages only on its EQ electric vehicles. EQB models, which need servicing every year or 12,500 miles, receive two complimentary service visits, while EQS models come with one complimentary service to meet their 2-year/20,000-mile schedule.
All other models have optional prepaid maintenance and limited warranty plans available. Plans are available on new vehicles, but you can also purchase maintenance packages on cars up to eight model years old that have less than 80,000 miles. According to the manufacturer, prepaid plans can save drivers up to 30% on routine Mercedes maintenance costs.
Mercedes-Benz Premier Prepaid Maintenance
Premier prepaid maintenance is available on new Mercedes vehicles under one year old with less than 10,000 miles on the odometer. Plans are available in 2, 3, and 4-year options, with service occurring annually or every 10,000 miles. All models receive the following services every year unless otherwise noted:
Synthetic motor oil and filter replacement
Fluid level check and correction
Multi-point inspection
Wiper blade set
Brake fluid change (every 20,000 miles)
Cabin dust/combination filter replacement (every 20,000 miles)
Engine air filter replacement (every 40,000 miles)
Specific models will also gain extra services at certain intervals. AMG models receive rear axle oil changes, transmission oil and filter replacement, and coolant service at 30,000 miles, and CLA and GLA models receive them even more frequently.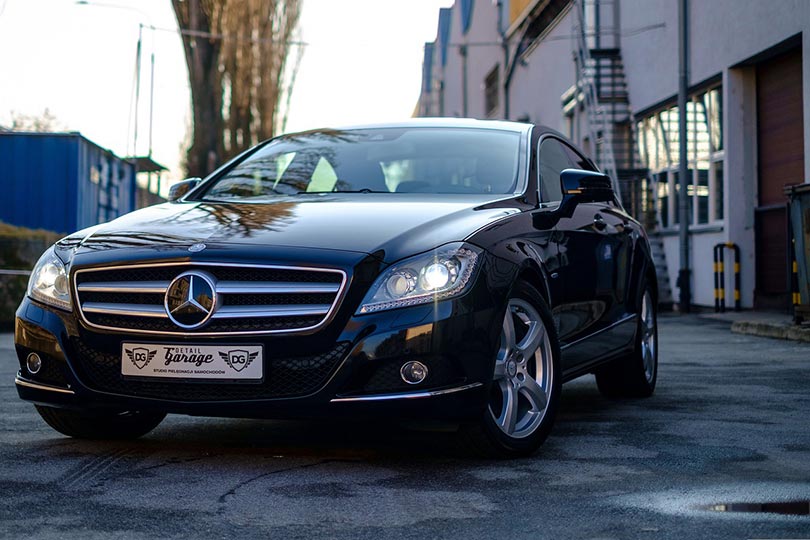 Mercedes-Benz Star Prepaid Maintenance
Star prepaid maintenance is available on new cars after the initial maintenance service and older cars up to eight model years old with under 80,000 miles. Vehicles can maintain coverage up to 110,000 miles.
Final pricing for Premier and Star prepaid plans is available through dealerships. Mercedes provides Star pricing MSRP on new models, which can offer insight into the savings to expect on overall maintenance costs. Prepaid maintenance costs vary according to the coverage period (2, 3, or 4 years) and the type of car.
For example, the A220 sedan is the entry-level Mercedes, offering a 2-year package good for two services (one A, one B) for $850, a 3-year package (A-B-A) for $1,110, and a 4-year (A-B-A-B) for $1,520. On the other end of the spectrum, the AMG G63 SUV, one of the most expensive Mercedes, features a 2-year maintenance package for $1,490 and a 4-year for $2,850.

Final Thoughts
While Mercedes maintenance costs aren't egregious compared to the competition, luxury lines from American and Japanese auto brands tend to be less expensive. Upfront price, vehicle features, and brand equity are essential considerations and reasonable priorities for any car shopper. But by forgetting ongoing expenses like the cost of car insurance, maintenance, and repairs, you could set yourself up for some unpleasant surprises within the first 10,000 miles.
---
Featured Image Credit: 652234, Pixabay