Toyota vs Mercedes: Pros, Cons, & Differences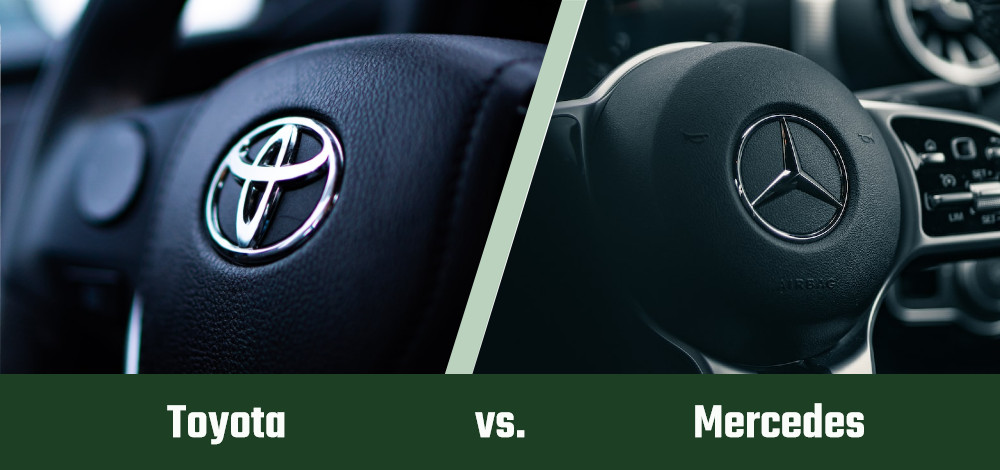 When purchasing a new vehicle, most people like to look at maintenance costs and reliability. This is perhaps why potential car owners often compare popular car brands like Mercedes and Toyota, pitting them against each other. Toyota and Mercedes are major players in the automotive industry, each having produced millions of cars sold worldwide every year. So, which one is better?
There are several factors you must consider to determine which brand is better. They include reliability, performance, pricing, design, and reliability. Head-to-head comparison of individual products will also help you decide which brand is better suited to meet your needs and preference.
Read on to learn more about the differences between the two brands, and which one is better overall.

A Quick Comparison
| | | |
| --- | --- | --- |
| Brand Name: | Toyota | Mercedes Benz |
| Established: | 1937 | 1926 |
| Headquarters: | Aichi prefecture, Japan | Stuttgart, Germany |
| Product Lines: | Pickup trucks, small cars, and SUVs | Luxury sedans, coupes, SUVs |
| Parent Company / Major Subsidiaries: | Toyota Group | |
Brief History of Toyota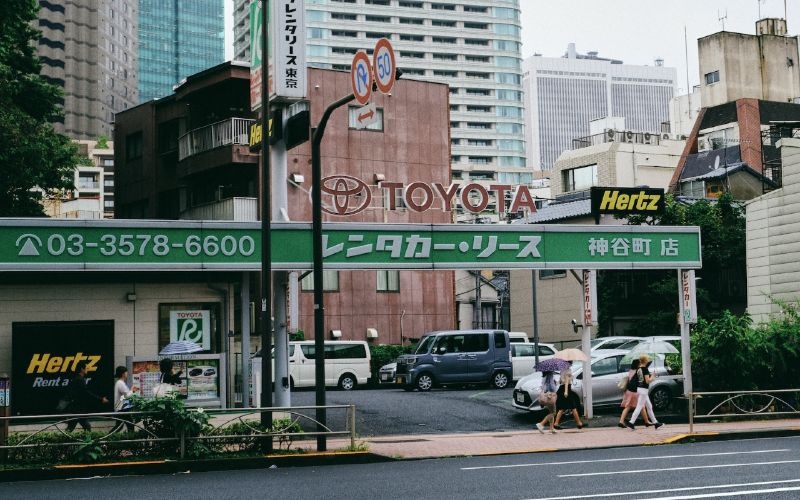 Ever since its inception, the story of Toyota is nothing short of a success story. Toyota started as a marker for textile looms back in 1930. However, about 75 years later, the company took over General Motors in 2007 to become the world's best vehicle manufacturer.
Initially, the company had fuel-powered vehicles. However, they switched to battery-powered cars with the Toyota Prius as the pioneer battery-powered vehicle. Since then, Toyota has embraced the Kaizen company culture of Continuous improvement that is quickly becoming a mantra for managers worldwide.
However, Toyota now risks tarnishing its stellar reputation with its move to slow down the production of EVs in favor of zero-emission hydrogen cells and hybrid vehicles.
Granted, Toyota has been at the forefront of trying to combat climate change. However, they have been controversial in their chosen actions to go about it. The company supported Trump's legal action against California's move to create a stricter fuel economy and reduce greenhouse-gas emissions even more than the federal government.
Be that as it may, the company remains the biggest manufacturer of hybrid vehicles, now investing heavily in hydrogen fuel cells. In the Tokyo Olympics, Toyota was one of the main sponsors, and they used hydrogen cells to power the event.
Brief History of Mercedes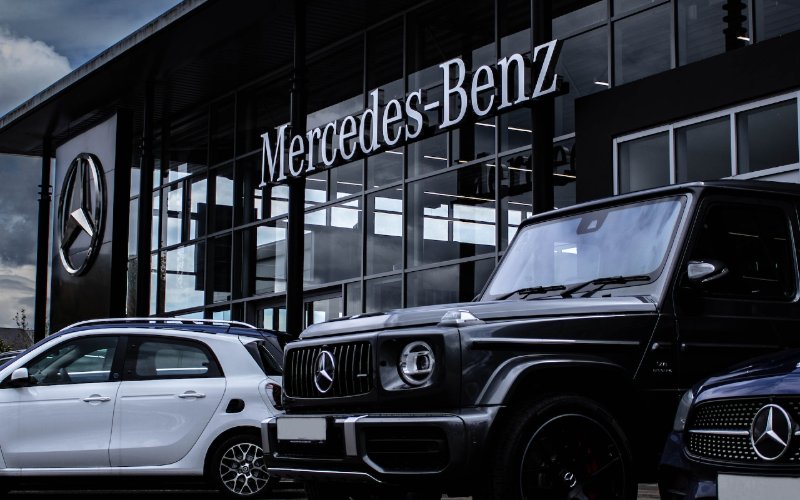 As a young man trying to find his place in society, Carl Benz struggled to build a single-cylinder gasoline engine. He was finally able to successfully fire up the engine for the first time on New Year's Eve of 1879 in Mannheim, a quiet little town in Germany. Seven years later, Benz was able to improve on the initial design, coming up with a three-wheeled vehicle. This is when Carl's first Benz Patent Motor Vehicle model number one took to the road. This vehicle is generally considered the first automobile vehicle on the road.
Now, more than 130 years later, vehicles that bear the Benz name are considered luxurious. The brand has slowly but gradually become a household name making its mark on new-generation cars. Mercedes is now at the top of mainline car makers, threatening to topple companies such as Tesla as the world's producer of electrical vehicles. The company aims to only produce EVs by 2025, investing over 40 billion Euros in its electric car lineup. Mercedes doesn't plan to spend even a dime on gasoline engines after that.
However, achieving this goal will not be easy for the company. Only a few countries seem interested in helping Mercedes achieve their target. For instance, 60% of the electrical cars on Norwegian roads were from Mercedes by Mid-2021. However, electric vehicles only make up 3% of all car sales in the U.S. One of the biggest challenges that Mercedes goes through in their bid to increase their EVs on the road is the fact there are limited numbers of charging stations in North America.

Toyota Manufacturing
As earlier mentioned, Toyota is the biggest automotive giant in Japan with over 10 million in Annual sales. With its headquarters located in Aichi prefecture Japan, the company specializes in producing pickup trucks, small cars, and SUVs for both domestic and international markets.
Compared to Mercedes, Toyota uses a different manufacturing method. They adopt the philosophy of only taking what is required when it is needed and the exact amount that is required. The company also balances machines and men in their factories.
Unlike other manufacturing brands which only produce vehicles in their home country then ship them to the rest of the world, Toyota builds factories in countries they intend to sell their vehicles. With a localization of about 800%, Toyota manages to reduce its production costs, making its cars affordable.
The company has more than 36 vehicle manufacturing factories spread throughout the globe with plans to expand to Mexico and Canada. They also sell their commercial and passenger vehicles in more than 170 countries with a production speed equivalent to one vehicle produced every 3.1 seconds. So far, Asia is the biggest market for Toyota cars with nine factories and 25 manufacturing plants located in China. Globally, Toyota has about 400,000 employees.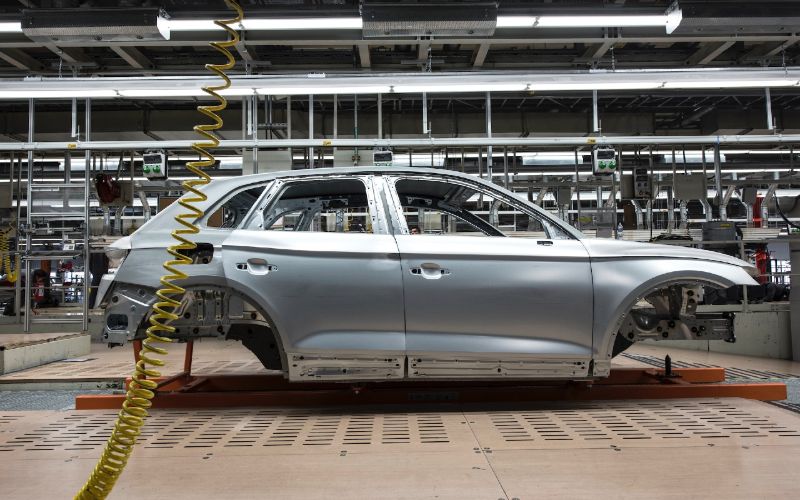 Mercedes Manufacturing
Mercedes may have production factories all over the world, however, their main manufacturing companies are only based in Germany. The other Mercedes factories do not manufacture luxury vehicles but only assemble knockdown kits.
They have companies spread out across 4 continents and 17 countries, but the main production line is in Stuttgart, Germany. This is where the development, manufacturing, and shipment of CKDs and transmissions are shipped from. Stuggart is also the headquarters of Daimler AG, recently renamed to Mercedes Benz group AG.
The headquarters in Stuttgart have been producing Mercedes vehicles for the past 115 years and is considered the production hub for hybrid drive systems and cars. The factory has six facilities with Bad Cannstatt and Untertürkheim responsible for engine production. The forge is also located at the Stuttgart headquarters. However, transmissions are produced at Hedelfingen while axle production is done at the Mettingen foundry.

Toyota Product Line
It is a widely documented fact that Toyota makes some of the most reliable vehicles on the road. In fact, data from Consumer reports shows that Toyota was ranked second as the most reliable vehicle manufacturer in 2021, Toyota delivers quality vehicles year after year.
1.

Toyota Prius
Despite the misinformation and general hate of this vehicle in the general population, Toyota Prius is one of the most advanced in their production line. Sure, the car battery may encounter issues after ten years of service but Toyota Prius is one of the best hybrid powertrains in the market.
The car can withstand almost any mileage because its planetary drive transmission can hold its water. Sure, the stellar looks may not be as appealing to many, but years of research have gone into the car's design, ensuring it is reliable.
---
2.

1990–1997 Land Cruiser
This is also one of the most successful vehicles from Toyota's product line. Most land cruisers are tough, luxurious, capable, and well-designed vehicles. Sure, newer Landcruiser models are more capable and luxurious, but older models have more character.
Perhaps the best and most distinctive model is the 80 series Landcruiser. The vehicle features a 4.5-liter six-cylinder engine or 4.0-liter cast iron engine that is powerful enough to drive this heavy vehicle. This model is also paired with a 4-speed transmission. Some of the amenities you can expect to find include leather seats, a sunroof, and airbags.
---
Mercedes Product Line
When trying to decide between two car brands, you must look at the production line to determine what products they excel in. Like you would expect from every other car manufacturer, some cars from Mercedes Benz are more reliable compared to others. Some of the most popular Mercedes models from this luxury car line include:
1.

Mercedes-Benz C-Class
The Mercedes is considered the most successful and reliable vehicle from Mercedes, and with good reason. According to J.D Power, C-Class vehicles from the company have a reliability rating of 81%. Moreover, data from consumer reports 2021 shows that Mercedes C-class scored 83% with predicted reliability of 4 out of 5.
In the last few years, Mercedes has enjoyed a consistently favorable high rating from Consumer reports, meaning that the brand is continuing to impress its clientele by producing quality and reliable vehicles. The C-Class range vehicles feature robust and reliable engines, provided that the car is properly maintained.
The only drawbacks of C-Class models are issues in the climate system and in-car electronics. Most customers complain that the infotainment system is susceptible to freezing and most bluetooth devices do not connect properly. Furthermore, the climate system takes longer to warm up the interior of the car, which can be problematic in colder months.
---
2.

Mercedes-Benz E-Class
Ever since its first release in 1986, Mercedes Benz E-Class is one of the most historically reliable vehicles from the production line. Even the newer E-Class versions deliver on their reliability promise. In fact, the 2021 Mercedes E-class model has managed to garner 74 out of 100 points according to Recommended designation and consumer reports.
Furthermore, the new Mercedes model enjoys a 3 out of 5 reliability rating. While it is a reasonably reliable vehicle, there are only nine recorded cases of product recalls due to issues with the backup camera, airbags, and seats. The air suspension is also susceptible to failures and is very expensive to replace. In addition, some customers cite integrity issues such as cracked seals, rattling doors, and wind noises, among others.

Toyota Brand vs Mercedes Brand: Price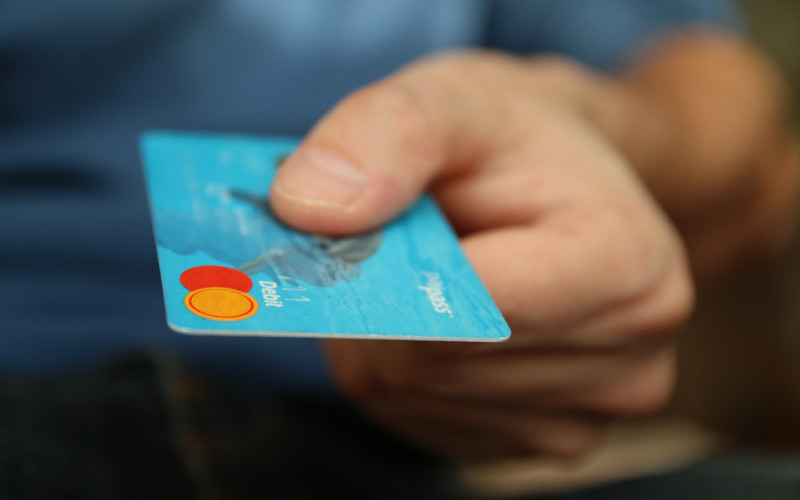 Toyota Brand
The success story of Toyota Motor Corporation as an automobile manufacturer is well documented. The company produces millions of reliable, durable cars and trucks over 80 years. Some of the Toyota models that the company has proffered have been memorable with major impacts globally.
Toyota vehicles are popular partly because of their price. These are the most affordable vehicles you can get on the road. You do not need to break your bank to own one.
According to s a study from Edmunds in 2019, Toyota Lexus is one of the best premium luxury vehicles that the company produces. On the other hand, Toyota Corolla is the cheapest vehicle on their production line.
Toyota vehicles also have a very high resale value. You are more likely to pay less for a used Nissan car than you would a used Corolla. In fact, Sienna, Camry, RAV4 Hybrid, Tundra, and Tacoma Toyota models received an award (Kelly Blue Book) for best resale value.
Mercedes Brand
From rare sports coupes to G-class Maybachs, classic cabriolets and S class sedans, Mercedes vehicles are some of the most expensive brands on the market. In fact, a Mercedes vehicle retailed for close $30 million in 2013 and is considered one of the most valuable cars in the world. The Mercedes brand performs well at auctions and in the open market.
Mercedes vehicles have such a heavy price tag because it relies on innovative technology and puts more focus on creating preventative safety measures. Furthermore, the materials used in manufacturing are premium. Since Mercedes sells high-performance high-end vehicles, the parts used cannot be of low quality.
To make up for the difference created at harvesting the high-quality materials used in the car, they must sell their vehicles at a higher price. Some of the most expensive vehicles on their production line are S class vehicles while A series models are significantly cheaper. Today, the most expensive Mercedes is the 2024 EQG.
Toyota Brand vs Mercedes Brand: Warranty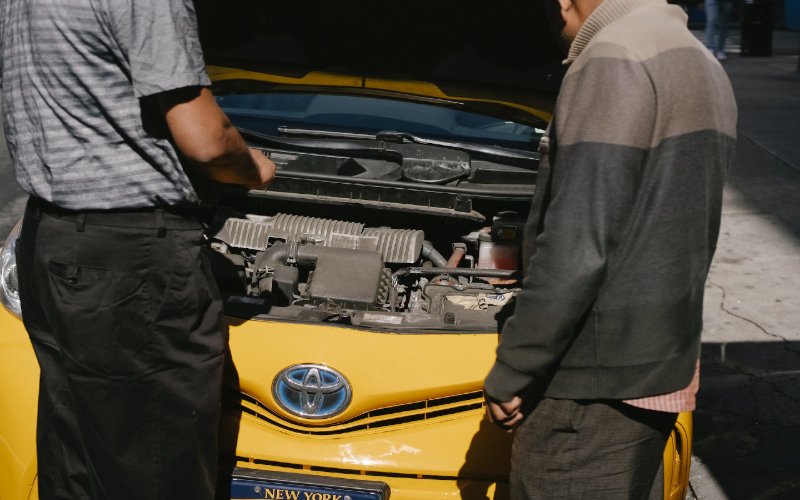 Toyota Brand
Toyota basically provides a warranty for any mechanical failures after 36,000 miles or 3 years. The powertrain warranty can even last up to 60,000 miles or 5 years. Any new Toyota vehicle from the assembly line comes with five protection plans for specific systems and car parts for a set time.
Mercedes Brand
Every time a customer purchases a new Mercedes vehicle, they automatically qualify for a new vehicle limited warranty. This warranty covers any defects in workmanship and materials for up to 4 years or 50,000 miles. This is what is normally referred to as the factory warranty.
Other warranties include emissions, tire protection, vehicle service parts, and a hybrid electric high voltage limited warranty.
Toyota Brand vs Mercedes Brand: Customer Service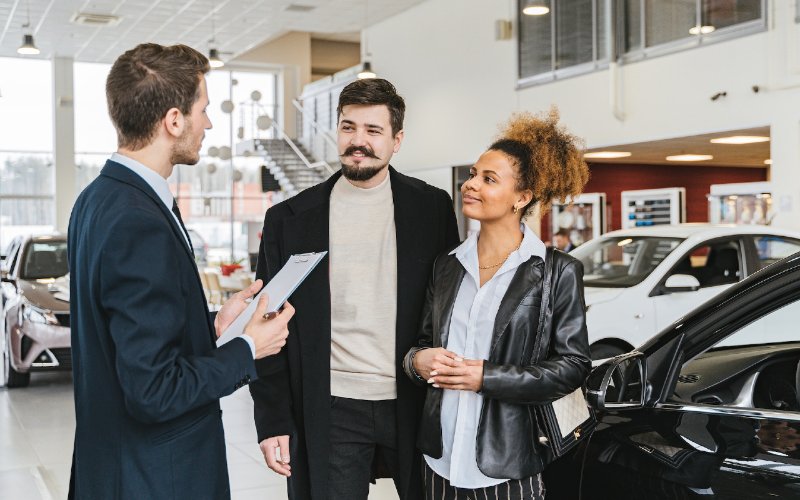 Toyota Brand
After the 2012 Car brand perception survey by consumer reports, Toyota still dominates brand perception among the vehicles on the road. The company gets a stellar reputation for producing quality and reliable cars. Their customer service department also contributes to the brand's reputation, especially in providing after-sale services.
This is perhaps why; more and more people continue to buy vehicles from Toyota.
Mercedes Brand
The Mercedes Company produces some of the most respected vehicles in the world. The company gains this reputation because of the impeccable engineering and innovation of its vehicles. Sure, the company might have suffered morale issues after its merger with Chrysler; however, Mercedes re-engaged and motivated its employees.
It even features in Fortune's list of the best places to work. Initially, people complained the customer service at the company was lacking. However, Mercedes has been working tirelessly to give their customers an incredible experience especially after purchasing one of their vehicles.

Head-to-Head: Toyota Century vs Mercedes Benz S-Class
The Toyota Century is a luxury sedan that only retails in Japan. It is a flagship model from the company and is mostly driven by royal family members and government officials. The first Toyota Century was built in 1967 with the G20/G30/G40 model series. It also used a V8 engine that was later replaced with a V12 engine in the second-generation vehicles.
The 1GZ-FE V12 engine was used on the car between 1997 and 2017. The V12 engine produced maximum torque at low RPMs (about 1,200) and could run on only 6 cylinders in case of an error in the ignition system. However, it was later upgraded with a 2UR-FSE V 8 engine in 2018 which used an aluminum die-cast engine block and direct injection to reduce the weight. Generally, it is a comfortable luxury vehicle with priority given to an integrated seat heating system, reclining back seats with massaging function, and a 20-inch LCD screen.
The Mercedes S class also offers comfort and luxury. This vehicle features V8 petrol engines and inline 6 to produce over 600 horsepower. Now the Mercedes S class is in its 7th generation with the vehicle featuring some of the most advanced driving assistance systems you can find on the road. With this assisting system, the car can function without inputs from the driver.
The Mercedes S class also helped set the benchmark on safety standards by availing the first-in-class rear passenger airbag fixed behind the front seats.
Our Verdict: The Toyota Century is the better of the two vehicles because it is significantly cheaper, safe, and more reliable on the road.
---
Head-to-Head: Toyota Camry and Mercedes-Benz C-Class
Despite popular belief, there are huge distinctions between the Toyota Camry and The Mercedes C-Class. Usually, most people prefer driving a Toyota Camry because of its length and width. While the Mercedes Benz C-Class features a 2,824 mm / 111 in. wheelbase, The Toyota Camry comes with a 2,865 mm / 113 in wheelbase.
Both cars are built with a lot of safety features, however, Mercedes invested less in safety features for their C-Class series vehicles when compared to Camry. This is perhaps why many reviews seem to indicate that Toyota Camry is one of the safest vehicles on the road.
While Mercedes features 204 hp @ 6,100 rpm (152 kW) engine power, the Toyota Camry comes with 301 hp @ 6,600 rpm224 kW engine power. This means the Camry has better engine performance with more torque.
Also, Toyota Camry uses 6 cylinders while the Mercedes C-class features 4 engine cylinders. This means Toyota Camry has better engine stability and experiences less vibration. When there are shorter pauses between engine strokes, engine efficiency increases.
Our Verdict: Car owners like both the Toyota Camry and the Mercedes C-Class. Both are also very successful in the market, but they sell in different market zones. However, Toyota Camry offers more advantages in terms of safety, and performance.
https://www.instagram.com/p/CWizZgLq7Fi/?utm_source=ig_web_copy_link
---
Head-to-Head: Toyota Crown and Mercedes-Benz E-Class
Granted, Mercedes may have produced a lot of E-class series vehicles compared to Toyota crown models, but Toyota still sold a lot of its Crown vehicles. In terms of size, the Toyota crown comes with a 2,920 mm / 115 in. wheelbase while the wheelbase of Mercedes E-class vehicles is 3,079 mm / 121 in. Usually, a shorter wheelbase means the car is better equipped to handle cross-country driving. Also, it allows the driver to steer the vehicle better in case of skidding.
In terms of engine performance, the Mercedes E class vehicle comes with a 1991 cc / 2 L engine capacity while Toyota Crown has a 3456 cc / 3.5 L engine capacity. The higher the engine capacity, the less wear, and tear. Also, larger engine capacity vehicles have more durability. Toyota crown also features 6 engine cylinders while Mercedes has only 4 cylinders, making Toyota more powerful.
In terms of safety, both vehicles are relatively safe to drive in. However, Toyota Crown was built with more active and passive safety features. This is perhaps why potential car owners looking for safe vehicles always opt for Toyota.
Our Verdict: It's hard to say which of the cars is 100% better than the other. However, we think the Toyota Crown has better engine performance, is easier to steer, is ideal for cross-country driving, and is much safer compared to the Mercedes E-class vehicles.

Overall Brand Reputation
1.

Performance
In the past several years, Mercedes vehicles were considered the most powerful vehicles on the road. Unfortunately, its performance has been dropping, allowing Toyota to move into the top spot. Toyota's high-performance ranking seems to suggest that people nowadays consider performance a vital consideration even more than acceleration and handling.
The company has also gained a reputation for producing environmentally friendly cars, which could also be contributing to its high-performance ranking.
---
2.

Price
Generally, Mercedes vehicles are pricier than Toyota vehicles. While some Toyota vehicles are premium products, most vehicles on their production line are built for functionality.
On the other hand, Mercedes vehicles are considered the crème-de-la crème of automobiles. This is because the company produces luxury vehicles specifically targeting the rich people in society. Furthermore, the car is built with premium parts made from premium materials, and relies on labor from well-trained engineers. These production expenses account for the hefty price tag of Mercedes vehicles.
---
3.

Durability
While Toyota may produce reliable vehicles that can stand the test of time, Mercedes cars are more durable. You can purchase a Mercedes that you may still be driving several decades later. With proper maintenance, a Mercedes car can give you 300,000 miles without any issues.
The total mileage you can get depends on the condition you drive in and the model of the car. This is because the company prides itself for using high quality materials in all their vehicles. Furthermore, Mercedes only uses premium parts, which significantly reduces wear and tear.
---
4.

Design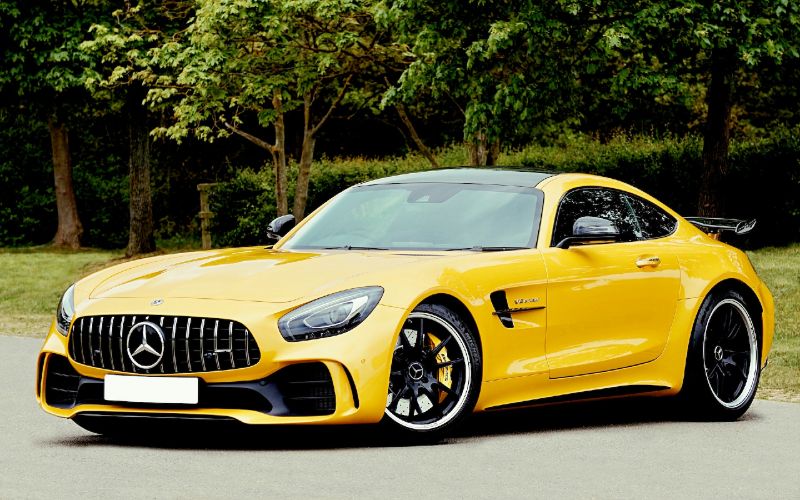 Most people usually believe that people buy vehicles based on performance alone. This is a common misconception because no one wants to buy a vehicle that is an eyesore. According to consumer reports, the design consistency of Mercedes vehicles registers strongly.
These cars feature sleek designs with carefully penned lines that make the vehicles stand out. This is perhaps why these vehicles are commonly associated with wealth and power. Most Toyota vehicles do not feature sleek designs. Their engineers focus more on improving performance than they do on aesthetics.

Conclusion
Despite Toyota being the biggest car manufacturer in the world, some of the company's flagship models like Toyota Century are limited to specific countries. On the other hand, Mercedes has cornered the global market with models like the Mercedes S class. This is perhaps why Toyota has been coming up with vehicles like Gazoo and Lexus to compete with Mercedes on a global scale.
Mercedes vehicles are considered more luxurious and comfortable compared to the more practical Toyota designs. This is perhaps why Mercedes vehicles are appealing to the rich and powerful people in society.
However, Toyota vehicles are the most commercially used, because they have better performance, are affordable, and can be used on Tarmac and Murram roads. While Mercedes may be better in terms of aesthetics and comfort, Toyota vehicles are safer, more powerful, and will give you a great bang for your buck.
---
Featured Image Credit: (L) Toyota – Christina Telep, Unsplash | (R) Mercedes – Albert Vincent Wu, Unsplash