10 Kitchen Sink Trends in 2023 (With Pictures)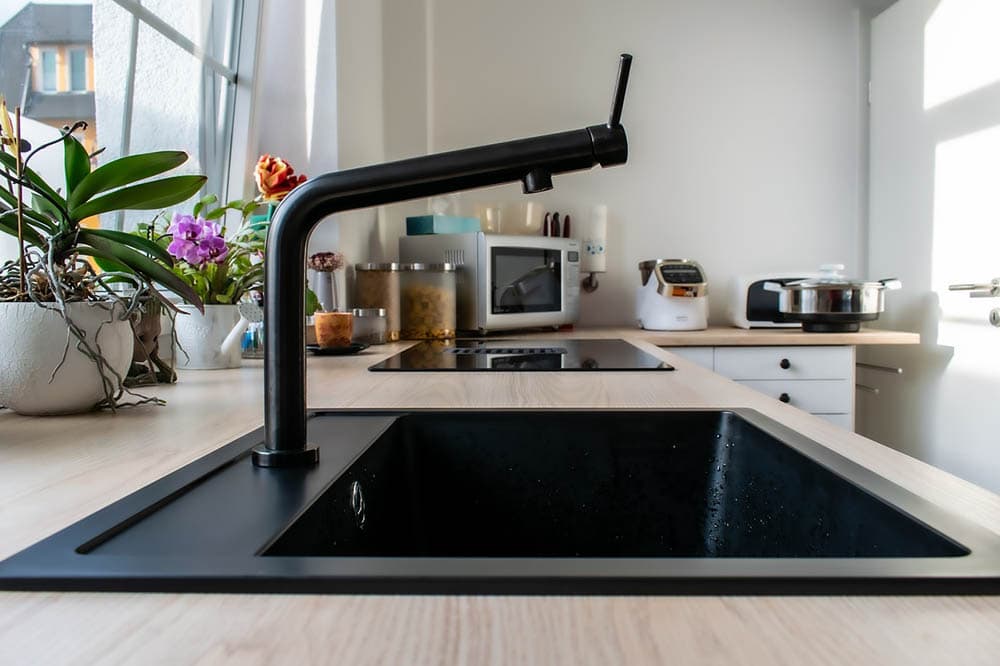 The kitchen is an essential room in any home where families gather to cook, eat, and share their stories about the day over a delicious home-cooked meal. It's also a selling point for real estate developers, who make it one of the most prominent selling features of a new house.
Kitchens are packed with appliances and equipment, such as sinks with state-of-the-art technologies. The last decade has seen a revolution in the world of kitchenware, but consumers can find themselves confused with trends in kitchen sink designs. This post explores this year's top ten kitchen sink trends and how they will change cooking in the next few years. We'll also look at several factors when buying a kitchen sink. Keep reading to learn more!

The 10 Top Kitchen Sink Trends
1.

Seamless Undermount Kitchen Sinks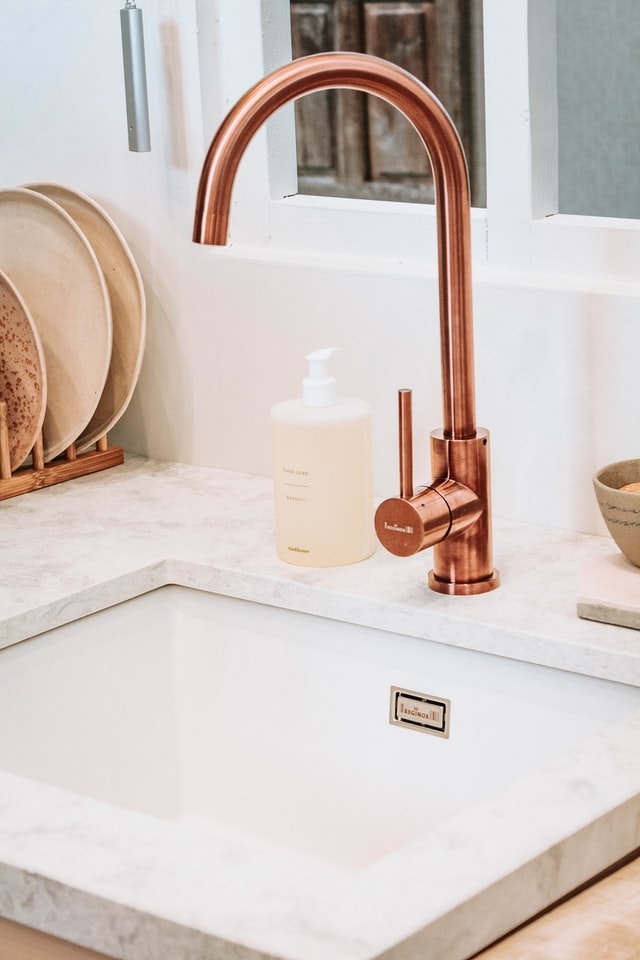 It's no secret that undermount kitchen sinks are the most popular option today. They're easy to clean, stylish, and add a sense of continuity to your countertop. But what if you could have all those perks without any seams whatsoever? Undermount kitchen sinks don't have seams. They are fabricated from a single metal sheet and can be custom-made for your countertop. The result is a smooth, uninterrupted line that draws the eye across the whole surface without breaking it up with seams.
The look is high-end and luxurious but also minimalist and modern. It makes it a smart choice for designers who want to make a splash without going overboard with their design choices. The undermount installation makes cleaning easy and adds to the modern look. If you're looking for a way to improve your current kitchen without renovating, this is one small change you can make. It will have a massive impact.
---
2.

Functional Self-Trimming Kitchen Sinks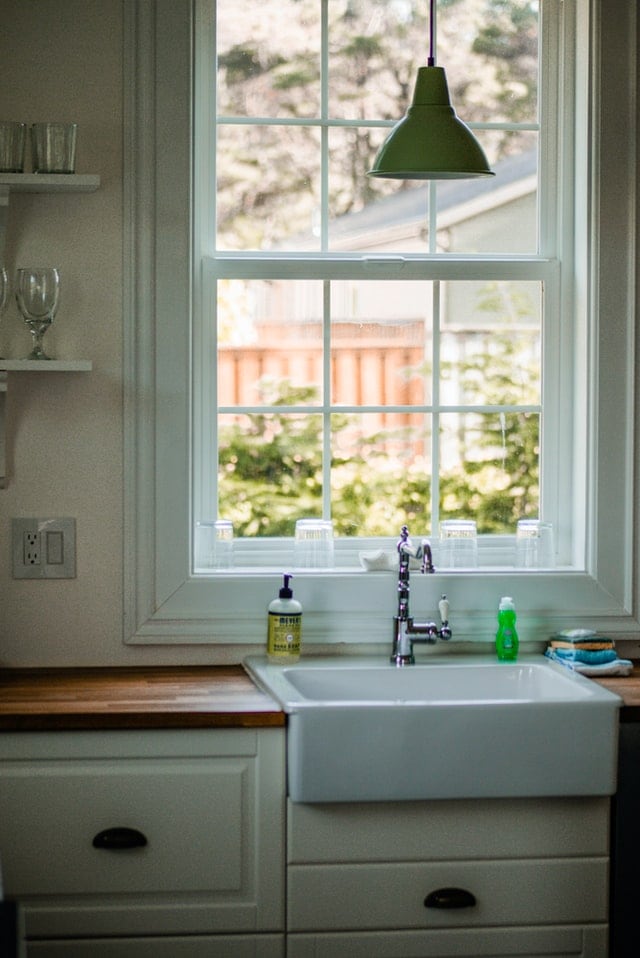 Sinks are moving away from the traditional fixture to become more functional. They are now self-trimming, which means they can be cut to fit any countertop. This process has been made easier by using pre-cut templates. If you have a thick countertop or a countertop where the sink is not submerged into a cutout, you have a self-trimming sink. They are common in granite countertops and always leave an exposed lip around the edge of the sink.
Self-trimming sinks are designed to be installed into a countertop. This seamless design is popular among homeowners looking for clean and modern lines. The trend continues toward functional self-trimming sinks that also offer smart storage solutions. For example, you may need a sink with a roll-out tray or colander that can be pulled out. Or, you may choose a sink with a removable base cabinet. It allows you to access plumbing from below the sink.
---
3.

Integrated Quartz Sink
This quartz sink is integrated into the countertop. It eliminates any rim or separation between the two. So, not only does it look nice and sleek, but it's also easy to clean. There are no gaps or crevices for dirt and grime to hide! Also, you'll never have to clean a sink rim again. Integrated quartz sinks are made from the same material used for countertops.
They're an excellent choice if you want to create a seamless, clean look in your kitchen by matching the sink and countertop. The color won't fade or wear off with use. Kitchen sinks made of quartz are in demand due to their durability and easy maintenance. The material is resistant to scratching and doesn't get stained easily. It also comes in a variety of colors and finishes. It makes it easier for homeowners to match it with the design elements of their kitchen.
---
4.

Composite Granite Kitchen Sink
Composite granite kitchen sinks are made from a mixture of composite materials combined to form a single solid unit. As these materials are mixed, they heat up and form a durable and solidified material. Then, it's cured in an oven for multiple hours at high temperatures. The curing process ensures that the material is heat and stain-resistant.
Unlike stainless steel sinks, composite granite sinks are heat resistant. They also don't get stained by household items, such as wine, coffee, and citrus juices. These granite sinks are also non-porous and won't absorb liquids or odors. But don't use abrasive cleaners on a composite granite sink since they will damage the surface.
Composite granite sinks are available in various colors. They include black, brown, charcoal, cream, and white. Also, they are available in single or double-bowl styles.
---
5.

Porcelain Apron Sink
If you like the idea of a farmhouse sink but aren't sure it's the right style for your home, start with something less traditional. The porcelain apron sink features an apron front. It adds to the country look of the kitchen but isn't as deep as many other farmhouse sinks. You can use it in any kitchen design. The apron sink has become the new kitchen staple due to several factors.
First, its porcelain surface is tough and durable. It's also easy to clean and repair and less expensive than other materials, such as copper and fireclay. Porcelain also offers many styles, often mimicking more expensive materials.
The porcelain apron front sinks have a smooth finish that feels comfortable in your hand. A wide selection of available colors allows you to match or contrast your decor. For instance, the white porcelain farmhouse-style sink complements a kitchen with light-colored countertops. Dark gray or black porcelain farmhouse-style sinks look great with darker-colored countertops.
---
6.

Bamboo Apron Sink
A kitchen sink made of bamboo is a surprising trend. Bamboo is a renewable resource that has a modern and earthy look. The material, including this stunning apron front sink, can be shaped into any design and style.
Usually, these sinks are used with countertops and kitchens. The bamboo apron sink is a farmhouse-style sink with a bamboo countertop. It has two separate bowls. One bowl is deep enough to hold a large amount of water, and the other is shallow to wash dishes in. The bamboo countertop gives it a modern look that will match any kitchen decor.
This sink is ideal for those who want to create a rustic-style kitchen in their homes. The sink is made of a mix of wood and ceramic materials. They make it durable and sturdy. Besides, the materials also add an extra layer of protection against stains. That way, you do not have to worry about spills staining your sink!
---
7.

Integrated Marble Sink
The integrated sink is a popular choice for modern kitchens. What better way to complement your lovely marble countertop than by extending it into your sink? Marble is one of the most beautiful natural materials, and its use in kitchens is becoming more popular. These seamless units offer a beautiful, durable, cost-effective countertops solution.
They can also be used to create stunning kitchen island designs. You can install them on either side of your sink for unique countertop placement. The first thing you'll notice about integrated marble sinks is their cost, and the second is their beauty.
However, don't let the price worry you. Integrated marble sinks are an investment in your home. They will last for decades. For that reason, it's a bright idea to include them as part of your kitchen remodel project.
---
8.

Prep Sinks
A prep sink is also known as a bar sink. Traditionally, it was located on the kitchen island. But, with the rise of the second and third sinks, it is no longer necessary. Sinks with a built-in drainboard allow you to dry dishes and wipe the counter. A curved prep sink can work well in modern kitchens.
Prep sinks have become a must-have for the kitchen. Besides the main sink, homeowners are adding a smaller secondary sink to their kitchens to make meal prep more efficient. When choosing a prep sink, consider your family's needs and the size of your space. Coordinate with the rest of your kitchen's design by choosing the same material, finish, and style as your primary sink.
The small additional sink is ideal for washing vegetables and meats before cooking. You can also use it for filling pots with water when you cook on the range. If you choose a smaller model, it can be easier to install than a full-sized sink and may cost less. You may also need fewer accessories since the prep sink is an extension of your main sink.
---
9.

Iron Island Sink
Unusual materials are becoming increasingly popular for kitchen sinks. Cast iron is a classic and durable material that will give your sink a striking look. A cast-iron island sink is a fantastic focal point for your kitchen. A kitchen island sink is a great way to add industrial style to your kitchen. Not only are they chic and modern, but they also double as extra storage space or food preparation stations.
With so many styles and designs available, you will surely find something that will suit your taste. The black material will go with any décor scheme, from modern to traditional. This sink will last for many years. If you have a rustic-style kitchen or farmhouse décor, an iron island sink can make the perfect addition to your home.
If you are thinking of upgrading or remodeling your kitchen, you may want to consider an iron island sink as part of your renovation plans.
---
10.

Copper Farmhouse Sink
This sink is trending because it's the most popular farmhouse sink style. Usually, it's installed on a counter. It has a front that is exposed and rests on the countertop. It's made from hammered copper, which gives it a rustic, old-world feel. Also, it creates a unique look for each sink.
The copper farmhouse sink is the most beautiful trend. They are durable, easy to maintain, and look stunning. Also, they're rust and stain-resistant and anti-microbial. You can find them in different styles and finishes. They can fit any design style, from modern to traditional.
The copper farmhouse sink will add a touch of elegance to your kitchen and improve its functionality. If you are looking for a sink that can resist scratches and dents, this is the best option.

Factors to Consider When Choosing a Kitchen Sink
You've decided to remodel your kitchen, and you're looking into choosing a new kitchen sink. Selecting the right sink can change the look and feel of your kitchen. Plus, if you do your research, you may find it will last a lifetime! Before you commit to anything, there are many factors to consider, as seen below:
Select an Undermount or a Drop-in
First, you will want to decide whether you want to install a drop-in or under-mount sink. The difference between the two is how they are installed. Drop-in sinks are dropped into a hole in the countertop that has been made slightly bigger than the sink rim. Then, the sink rim is held in place by the countertop material around the lip of the hole.
Undermount sinks are installed differently. Instead of being dropped into a pre-cut hole in the countertop, they are mounted underneath the counter. In most cases, there will be no visible lip around the edge of your sink and countertop.
Cost
You can find sinks at all different price points. So, determine how much money you can afford to spend. Then, shop for a sink within your price range.
The Sink Material
When it comes to choosing a kitchen sink, there are many materials available today. You can choose from stainless steel, cast iron, stone, porcelain, and other materials. Stainless steel is one of the most popular choices for sinks these days. But if you are looking for an option that lasts for years, consider buying a cast iron sink.
Cast iron sinks are heavy but can last several years with proper care and maintenance. When choosing the material, consider how much you'll clean your sink. If you need a low-maintenance sink, don't choose porcelain; it's prone to stains.
Choose the Ideal Size
Size is one of the most important factors when choosing a kitchen sink. If you want to replace an old sink with a new one, measure your current sink and the cabinet space around it. It'll give you an idea of how much room you have to work with. Ensure your new sink fits snugly into the existing cabinet space without leaving any gaps around the edges.
The smallest size you can find for your countertop is 24 inches wide by 18 inches deep. But, most people prefer larger sinks for their convenience. If your kitchen area has limited space, you may need to work with smaller dimensions.
Sink Configuration
Kitchen sinks are available in various configurations. They include a single bowl, double bowl, and triple bowl. Single-bowl sinks are the most common. However, double and triple bowl sinks are useful for washing large pots and pans. A sink with two basins can be a good choice if you have more than one cook in your household to help with meal preparation and cleanup.
A single basin is an excellent option if you prefer having extra counter space around it. If you want something practical and appealing, consider a large rectangular or square farmhouse sink.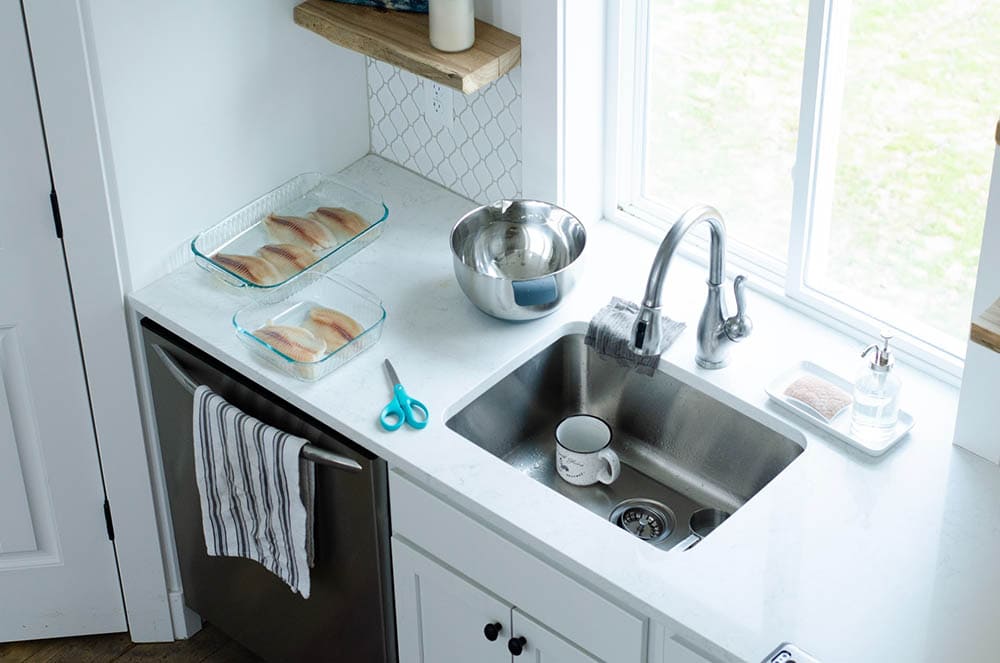 The Depth of the Bowl
The bowl's depth is crucial when choosing a kitchen sink. The deeper your sink, the more space you will have to clean your dishes. For modern kitchens, a 10-inch deep bowl is recommended.
Also, it's crucial when considering the disposal system you want to install on your sink. If you plan on a garbage disposal system, you may want to consider a slightly shallower bowl. That way, you won't have problems with the plumbing.
Determine If You Have To Modify Your Cabinets
It may seem obvious, but many people forget about modifying the cabinets. It's crucial because the size and shape of your kitchen cabinets will determine the type of sink you buy. If you're replacing an existing sink or remodeling your kitchen, it isn't something you need to worry about.
•You might also like:9 Interesting Band Saw Facts

Conclusion
If your kitchen sink is unattractive or damaged, it's a good idea to consider adding an updated model to your home. Kitchen sinks have many advantages, such as providing extra counter space. The kitchen sink trends we discussed represent the next wave of design upgrades and improvements this year. They cater to various budgets and visual preferences. If you want to sell your home this year, consider replacing your sink with one of the options above. Also, if you plan to build a new home, take note. These might be among the best trends for you to use as your starting template.
You might also be interested in: 8 Kitchen Faucet Trends
---
Featured Image Credit: Coernl, Pixabay