Makita 18V Cordless Vacuum Review 2023 – Pros, Cons, FAQ, & Verdict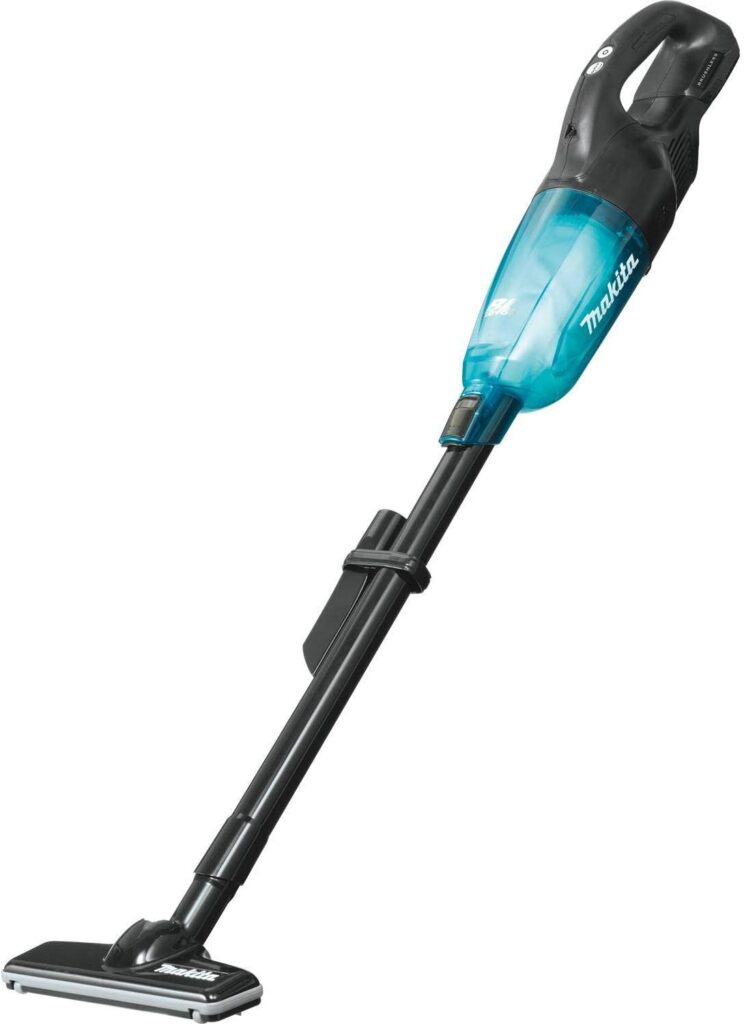 Review Summary
Our Final Verdict
We give Makita 18V Cordless Vacuum a rating of 4 out of 5 stars.
Build Quality: 4/5
Power: 4/5
Features: 4.5/5
Price 5/5
If you need a portable and flexible vacuum to spot clean in the house or clean up in the garage or shed, the Makita 18V cordless vacuum is a great choice. Makita is already known for its high-quality power tools, and their vacuum offering reflects that quality. With enough power to pick up nuts and bolts in the workshop and fine messes in the kitchen, it's also compatible with other Makita batteries. It offers enough reach to clean upholstery and drapes and converts into a handheld vac for tabletop messes. Overall, it's a solid vacuum even if the battery life isn't that great and it lacks attachments.
Makita 18V Cordless Vacuum – A Quick Look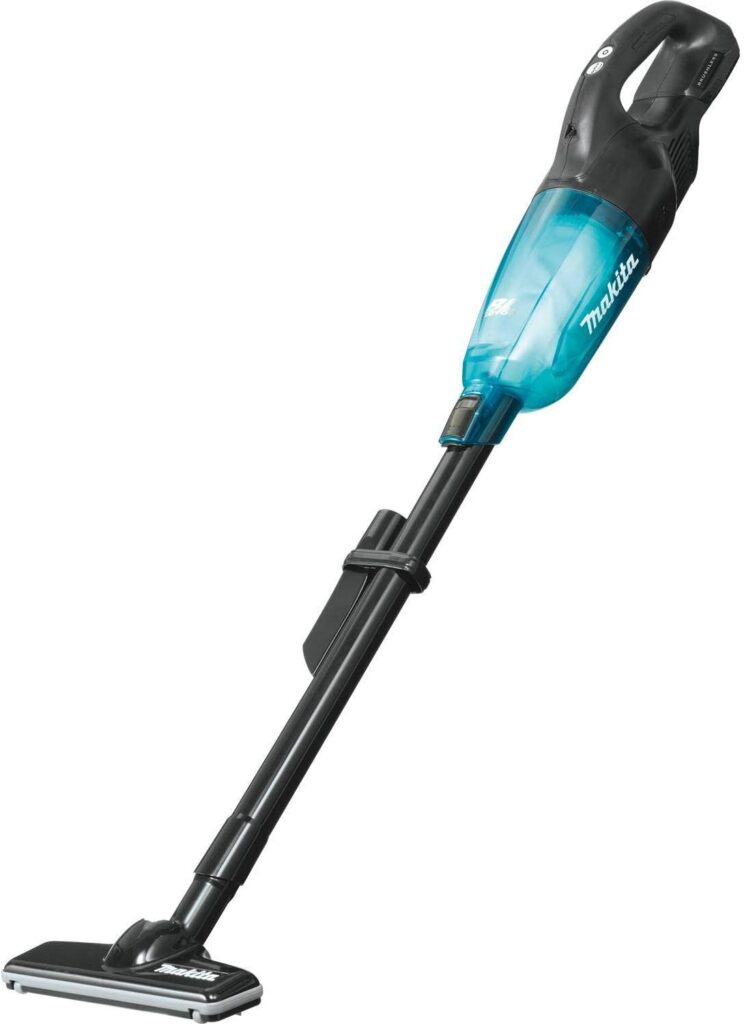 Pros
18-volt batteries provide enough power to clean up fasteners in the garage, sawdust outside, or around the house
Very lightweight and convenient to carry around
Converts into a handheld vacuum for more portability
25-minute charge time
Compatible with other Makita star batteries for charging flexibility
Reaches high enough to clean upholstery, drapes, and other hard-to-access areas
Cons
Floor wand attachment is a tad short, especially if you're a tall person
Battery life is lackluster at just 15 minutes
Can't be used to clean the whole house without battery changes or charging

Specifications
Cloth Filtration System
This vacuum uses plain cloth filters, which isn't as robust as a HEPA filter, but they can be hand washed and reused instead of needing a new filter. Considering the heavy suction of the vacuum, it's up to the task. People with allergies might want to pass on it, though.
Lightweight and Powerful
Weighing just 2.7 pounds, you'd expect the Makita 18V cordless vacuum to struggle with anything but dust. However, the addition of the 18-volt battery gives it enough power to make it great for any mess. Sawdust, kitchen messes, even nails and screws are no problem.
Fast Charger
Makita's charger for this vacuum is spectacular. It charges an 18-volt battery in just 25 minutes, and it has a fan built-in to prevent the batteries and charger from overheating. It also works with other Makita star batteries, so you can use it for all your other Makita tools too.
Warranties
The Makita 18V cordless vacuum comes with a 3-year warranty on the vacuum itself, and a 1-year warranty on the battery. If either conks out before that period, Makita will send you a new vacuum or battery. This is a pretty standard warranty for Makita power tools, but it's nice to see for a vacuum.
It Won't Replace Your Main Vacuum
Unfortunately, you'll still need another vacuum to do the bulk of the work in your home. Because of the Makita 18V's short battery life and relatively short floor attachment, it isn't great for long cleaning sessions. It's a great secondary vacuum for spot cleaning and limited messes, though!
Attachments Sold Separately
Sadly, the Makita 18V cordless vacuum doesn't include a brush tool. It can be purchased separately for an additional $15, though. It's especially frustrating because the brush is rather plain and not great for carpet.
FAQ
Can you buy extra batteries for the Makita 18V Cordless Vacuum?
One of the best things about this vacuum is that it's compatible with all Makita star batteries. If you have a big collection of Makita power tools, you could have a handful or dozens of extra batteries already on hand. Even if you don't, you can buy extra batteries to have on hand for longer cleaning sessions?
Is there a brush roller included or available for sale?
Unfortunately, no. This is a great vacuum for bare floors, but it's not meant to replace a main vacuum in your house. It's best used as a handheld vac and for spot cleaning.
Do you need to buy replacement filters?
Yes, you need to buy replacement cloth filters compatible with the Makita 18V cordless vacuum. However, in a pinch you can simply hand wash and air dry the filters and reuse them again. The more you reuse them, though, the less effective they will be.
What the Users Say
Users love the flexibility of being able to trade batteries with their other Makita power tools, which extends the effective runtime of the vacuum and other tools.
Some users draw a comparison to the Dustbuster, stating that the Makita 18V cordless vacuum is perfect for cleaning pet hair, cat litter, grass, and other simple messes.
Some reviewers say that the vacuum feels very cheap, especially considering the manufacturer's reputation for high build quality.
Several critics of the vacuum say that the transparent blue part of the vacuum cracked and broke very easily, leading them to use duct tape.
Conclusion
The Makita 18V cordless vacuum is a surprisingly powerful vacuum in a small package, making it ideal for spot cleaning in the house and as a workshop vacuum. Minor gripes with the battery life and build quality don't take away from the fact that it's a great secondary vacuum.