13 Maserati Facts and Statistics (2023 Update)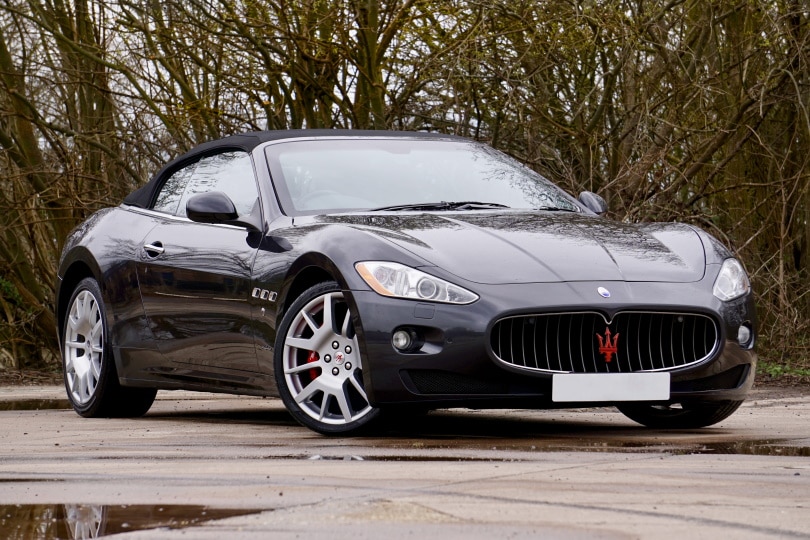 Note: This article's statistics come from third-party sources and do not represent the opinions of this website.
Maserati's are luxurious, pricey cars that look stunning and are capable of incredibly high speeds. They have a significant history and provide unique cars that are sold around the globe.
Maserati has certainly had some ups and downs but has remained popular regardless. In this article, we'll look at some Maserati facts and statistics, so keep reading to learn more about the infamous Maserati brand!

Top 13 Maserati Facts and Statistics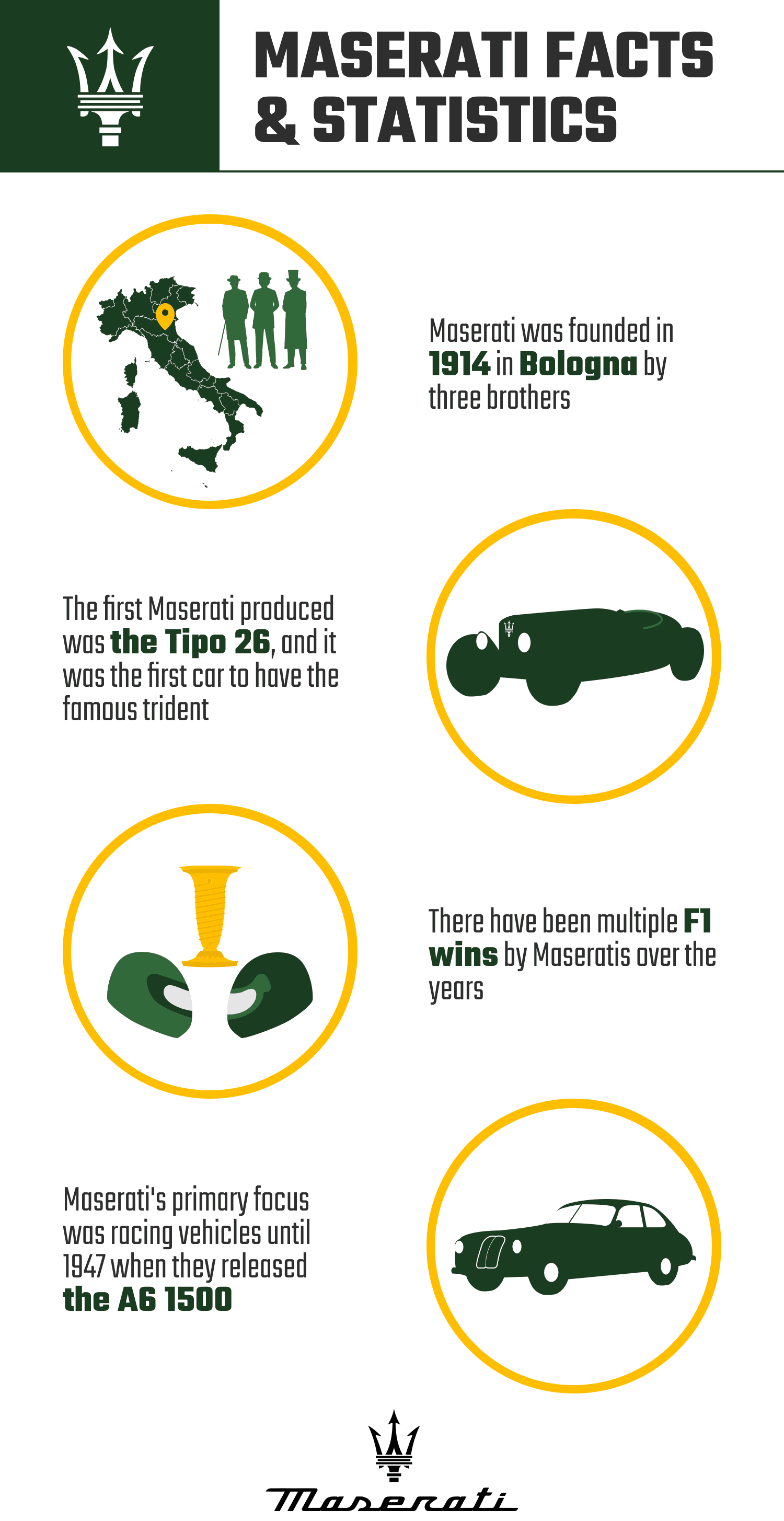 Creation Of Maserati
1.

Maserati is a luxury car brand founded in 1914 in Bologna by three brothers.
(MASERATI)
Maserati was created by brothers Alfieri, Ernesto, and Ettore Maserati, and it was, at first, a small family business. The Maserati brothers wanted success, but it would hit them far sooner than expected. Maserati's road to success was bumpy but it still remains among the best luxurious cars in the world.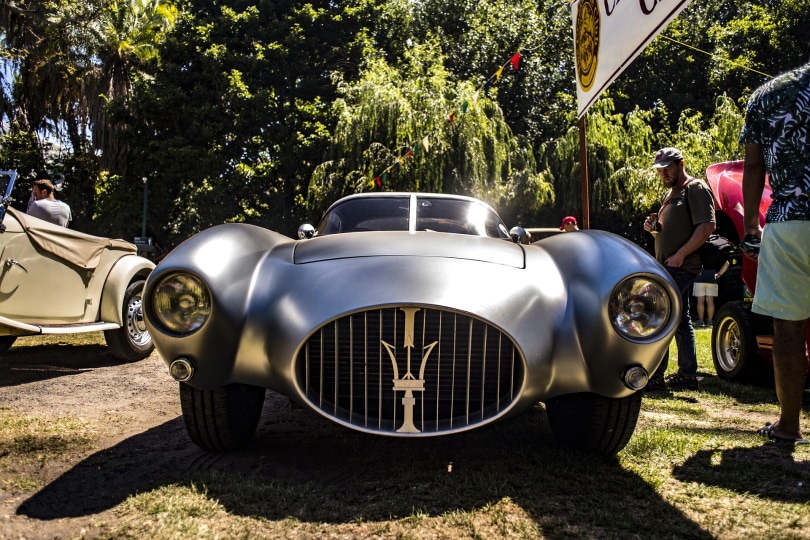 ---
2.

The first Maserati ever created was the Tipo 26, and it was the first car to have the famous trident.
(MASERATI)
The first car that the Maserati brothers created was the Tipo 26, a Grand Prix racing model that had a steel ladder-like frame, a manual transmission with three speeds, and an inline 8 engine that was supercharged. This is also the first car that had their famous trident sign that remains on their vehicles today—the mark of Maserati.
---
3.

Maserati had primarily racing vehicles until 1947 when they finally designed a car that was meant for daily use.
(MASERATI)
Until 1947, Maserati's main focus was on racing vehicles, but that year they released a new model called the A6 1500, which was meant for daily use. It got its name in honor of Alfieri Maserati combined with the cylinder number and was first presented at the Geneva Motor Show, where it was a huge success.
---
4.

In the early days, Maserati was associated with Ferrari.
(RACINGSTATISTICS)
When Maserati first started producing, it was highly associated with Ferrari. In fact, there are a lot of Maserati cars that use Ferrari engines. The companies have had their share of working together, but in 2019 the CEO of Ferrari announced the end of their engine supply to Maserati and their years of working together are coming to an end.
---
5.

Currently, there are five main categories of Maserati with multiple models under each category.
(MASERATI)
Maserati has created amazing cars and there are many great options available. Currently, the vehicle categories of Maserati are the Maserati Ghibli, Maserati GranTurismo, Maserati Levante (SUV), Maserati Quattroporte, and Maserati MC20. Each type has various models with different specifications and pricing. They have also released special edition vehicles with unique performances and distinctive designs.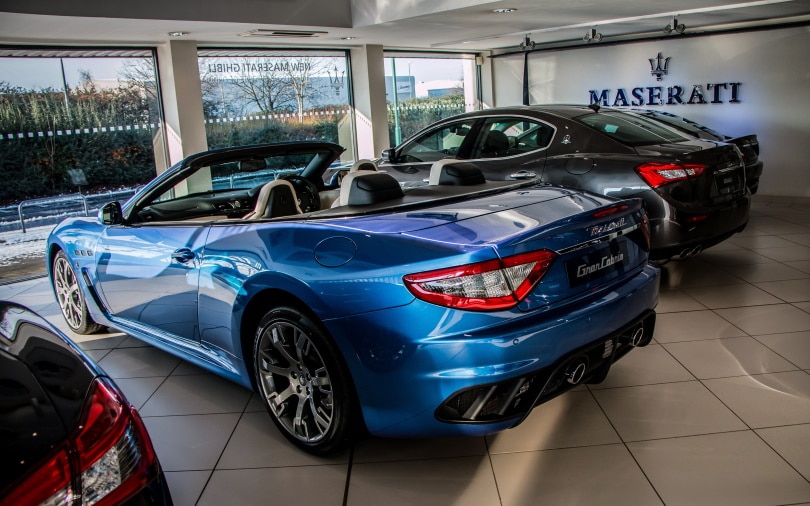 Maserati sales
6.

Maserati now ranks 106th in the World's Brand Ranking due to the boom in sales from 2010 to 2018.
(FOCUS2MOVE)
Maserati currently ranks 106th in the World's Brand Ranking due to the boom in sales from 2010 to 2018. The brand is still trendy but sales have decreased, which has caused fewer new models and some internal issues within the company. Hopefully, Maserati will be able to recover in the next couple of years and gain its credibility back.
---
7.

The annual sales of Maserati vehicles were the highest in 2017.
(CARSALEBASE)
Maserati had the highest annual sales in 2017. That year, they had 51,500 shipments of vehicles all over the world. Out of that total, 13,711 Maserati purchases were made in the USA. After this high rise sales gradually started to slow down, and this was undeniably the best year Maserati has had.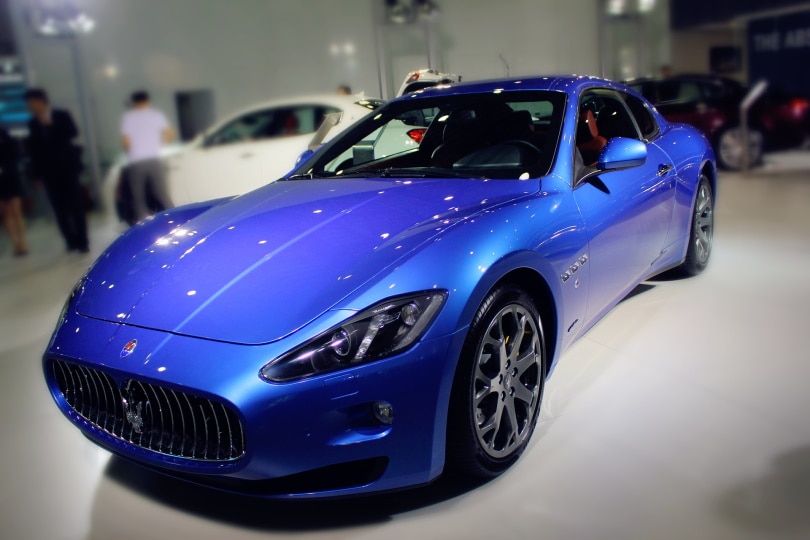 ---
8.

In 2018, Maserati sold 37,338 light vehicles, which was a drop of over 19.7% from 2017.
(FOCUS2MOVE)
In 2018, Maserati sold 37,338 light vehicles—a drop of over 19.7% from 2017. Unfortunately for Maserati, the company experienced an even bigger percentage loss during 2019 and 2020.
---
9.

Since 2017, Maserati's sales have drastically dropped
(STATISTA)
As already mentioned, Maserati had its biggest moment of glory in 2017, which slowly tapered down in 2018 and 2019. The data for 2021 is still unknown, but the drop in sales for 2020 had a lot to do with the COVID pandemic, so 2021 will likely have a low sale rate too.
---
10.

Maserati's global net revenue came in under 1.4 billion euros in 2020, which is down by approximately 14% year on year.
(STATISTA)
Since its sales have decreased in recent years Maserati's global revenue came under 1.4 billion euros, which is down by approximately 14% year on year. Still, if the company continues to produce high-performing cars, it will undoubtedly get back on track as the economy grows stronger and recovers from the pandemic.

Maserati In Racing
11.

In 1939, Wilbur Shaw drove the Maserati brother's "Boyle special" to victory at the Indianapolis 500, with an average speed of 115 miles per hour(MPH).
(MASERATI)
In 1939 Wilbur Shaw drove Maserati "Boyle special" (8CTF) to victory at the Indianapolis 500. This was the moment when Maserati became famous and respected in the automotive industry. This car had an average speed of 115 MPH and was powered by an engine with 8 cylinders. Wilbur Shaw raced for about 4 hours and 20 minutes and was leading for over 50 laps.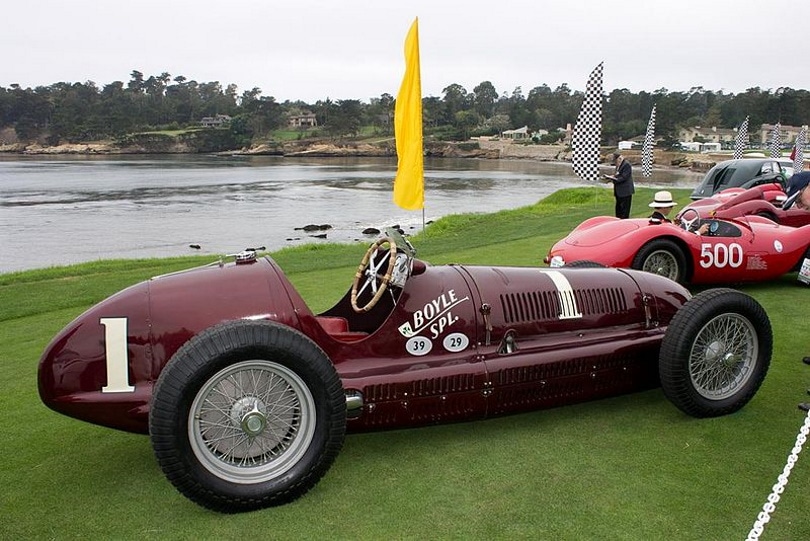 ---
12.

Maseratis were used in racing in their early years, and Juan Manuel Fangio was among the first racers who drove a Maserati.
(MASERATI)
Maseratis have long been used in racing, and other than Wilbur Shaw, Juan Manuel Fango was among the first racers who drove a Maserati. He was racing in Nürburgring and won the German GP, which is how he was selected to get the Formula One world championship title. It was his fifth title, while it was the second for Maserati.
---
13.

There have been multiple F1 wins by Maserati over the years.
(GPRACINGSTATS)
Maserati cars have had multiple F2 wins, and the first win can be attributed to Manuel Fangio. He won the Italian Grand Prix on the 13th of September of 1953. Maseratis have been used in 69 Grand Prix F1 World Championship races all over the world.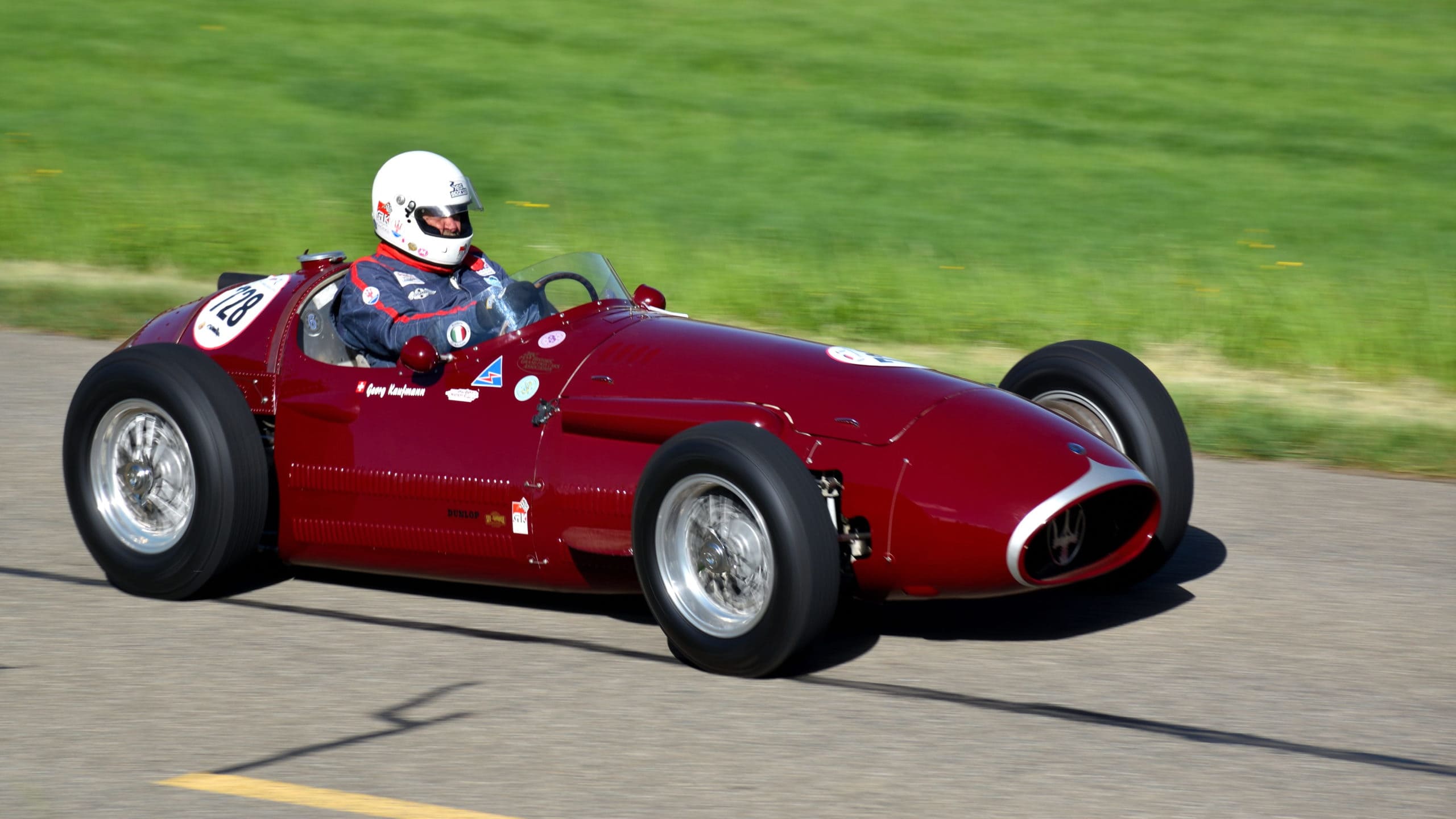 Frequently Asked Questions About Maserati
Is Maserati a good car?
Maserati vehicles are among the most exclusive cars in the world and are pretty expensive but well worth their price. All Maserati vehicles have impressive automotive performances, and their designs are impeccable, both inside and outside. The company has had ups and downs when it comes to its ratings of reliability—and it was pretty low during 2014—but it significantly increased after 2019.
The most common issues Maserati owners face are suspension and electrical problems. Still, if you're a new Maserati owner, you won't have to worry about maintenance too much as you can easily get warranty coverage from Maserati.
Are Maseratis expensive, and how much is the most expensive Maserati?
Maserati cars are expensive and definitely not made for average-household incomes. Due to them being a luxurious brand with unique finishes and touches they can cost anywhere from $78,000 to $250,000, and more in some cases. There are even custom-made, rare Maserati's which have been priced at over $3,000,000, which shows how high-end the Maserati brand actually is.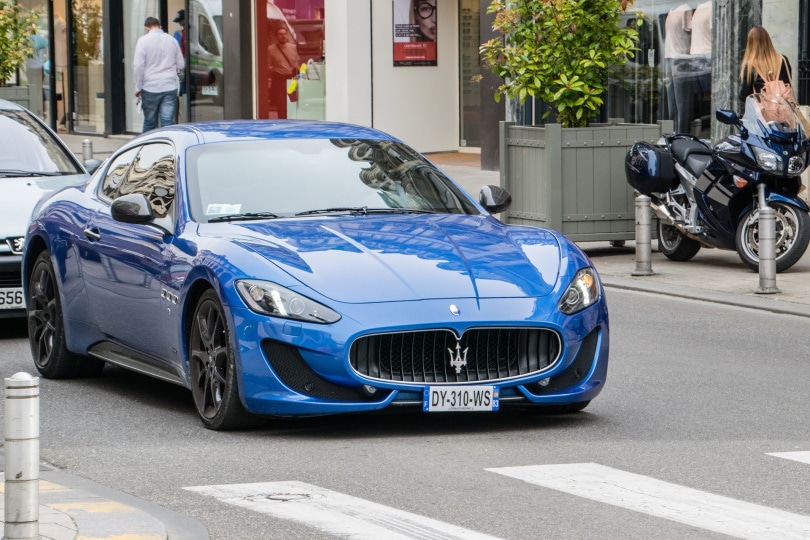 Are Maseratis expensive to maintain?
Maserati maintenance price depends on the type of Maserati you own, the release year, and several other factors. The maintenance costs can vary from $300 up to $2,000 per damaged part. You can lower the costs if you perform regular maintenance to avoid more significant damages and issues. Since the car itself is quite pricey, it's no wonder the maintenance is not cheap either.
Which Maserati is the most reliable?
The most reliable Maserati, which is also the best-selling model, is the Maserati GranTurismo.  This Maserati model's reliability rating is 748, which is way more than other models from this brand. GranTurismo has some of the best engines of Maserati vehicles and is less prone to breakdowns, making it one of the best Maserati's on the market.
Who owns the Maserati company?
Although Maserati started as a small family business that expanded to enormous levels, the Maserati we know now is no longer owned by anyone in the Maserati family. Currently, Maserati is owned by Stellantis—a merger between Peugeot SA and Fiat Chrysler Automobiles.

Conclusion
Maserati has certainly had good and bad periods, but has remained popular regardless of the issues it's faced in the past. Owning a Maserati is still a good option for anyone who can afford it, and the company still makes some of the most recognizable and gorgeous cars on the planet.
---
Featured Image Credit: Piqsels