13 HVAC Statistics in Australia – 2023 Update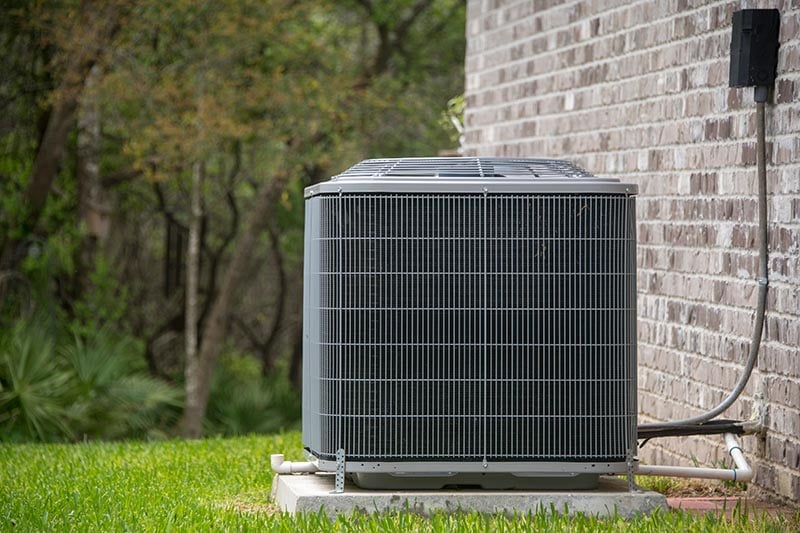 Note: This article's statistics come from third-party sources and do not represent the opinions of this website.
Heating and cooling are essential for maintaining a home. Many people want to cut costs and worry that they are wasting energy, while others are wondering if HVAC is a good industry in which to get a job. Keep reading for several facts and statistics about HVAC in Australia so you can be better informed.

The 13 HVAC Statistics in Australia

Residential HVAC Statistics
1.

Australians spend almost $4 billion on air conditioning during the summer months.
(Finder)
As the temperature rises over the summer months, Australians look to their air conditioners for relief and spend about $3.7 billion each year to stay cool.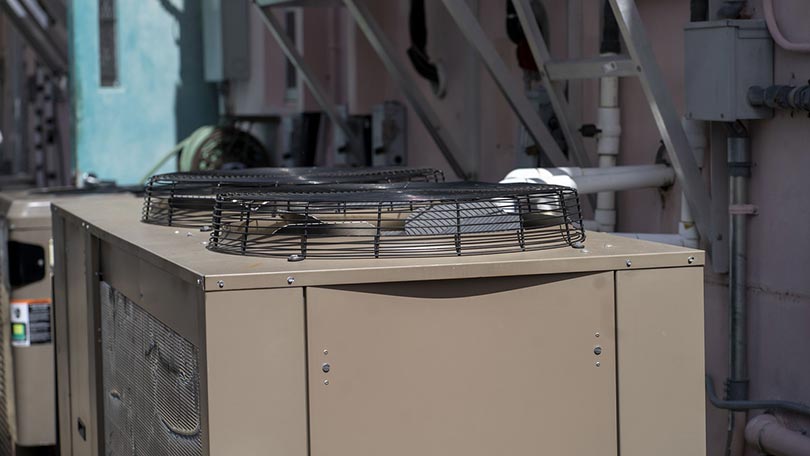 ---
2.

Most Australians use air conditioning in the summer and keep it running for several hours.
(Finder)
Reports show that 63% of Australians turn to the air conditioner during the summer months and usually keep it running for 6.3 hours per day.
---
3.

Almost 2 million Australians leave their air conditioner running when they aren't home.
(Finder)
Over 1.9 million Australians let the air conditioner run while they are not home, which can waste $97 million over the three-month summer.
---
4.

Australians like to keep their houses a little cooler.
(Finder)
Most experts recommend that Australians run their air conditioner at 25 degrees Celsius, but residents like it a little colder and often run it at about 22.2 degrees Celsius.
---
5.

The people of South Australia use more air conditioning than people in the north.
(Finder)
As you might expect, more people in southern Australia, where the temperatures are warmer, turn to the air conditioner. About 77% of people in southern Australia use their air conditioners during the summer months, while only 60% use them up north.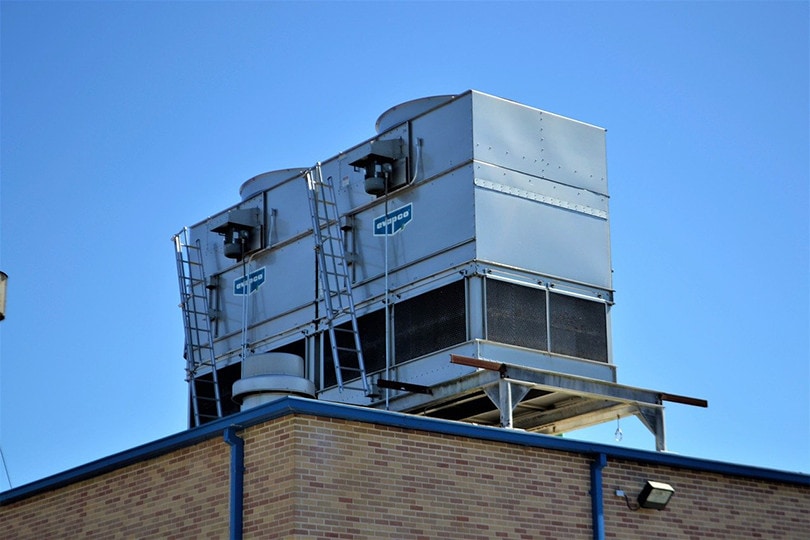 Commercial HVAC Statistics
6.

HVAC systems can account for half of a commercial building's energy use.
(Energy.gov)
Reports show that heating, ventilation, and air conditioning (HVAC) systems can account for up to 50% of the energy used in commercial buildings across Australia, with installation and maintenance costs comprising a large part of the overall building costs.
---
7.

Demand for commercial HVAC installations has declined since the start of the COVID-19 pandemic.
(Ibisworld)
Demand for non-residential HVAC installations was quite strong before the COVID-10 pandemic but dropped because the virus significantly slowed new building constructions.

HVAC Employment and Industry
8.

Employment opportunities are on the rise for HVAC technicians.
(National Industry Insights)
Reports show that jobs in HVAC have been on the rise since 2004, despite a slight dip in 2018. Officials expect this growth to continue until at least 2025.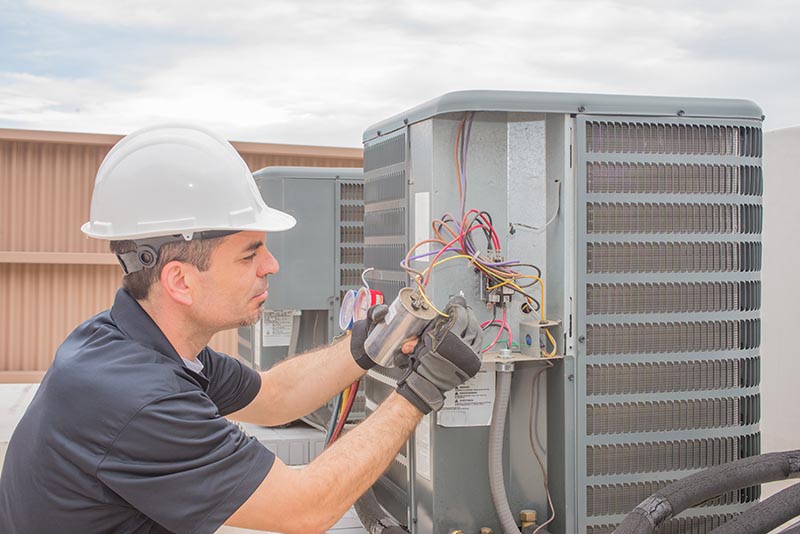 ---
9.

Most Australian students seek a Certificate III degree in air conditioning and refrigeration.
(National Industry Insights)
Most Australian students (73%) seek a Certificate III in air conditioning and refrigeration, which usually results in a job as a mechanic on these systems. About 25% of the students aim for a Certificate II, resulting in an electrical or telecommunications trades assistant job.
---
10.

Australia has a shortage of HVAC technicians.
(National Industry Insights)
Recent reports show that many Australian employers report a shortage of HVAC workers and expect the deficit to continue due to low wages, the cost of achieving the proper qualifications, and a retiring workforce.
---
11.

Private trainers provide most of the Certificate II degrees.
(National Industry Insights)
Private trainers provided the training to 83% of students seeking to obtain a Certificate II degree in split air-conditioning and heat pump systems. However, 92% of the students looking for Certificate III in air-conditioning and refrigeration attended TAFE institutes to get the degree. The same is true for people looking for a diploma in air-conditioning and refrigeration engineering, where 81% of the students attended the TAFE institutes instead of using a private training provider.
---
12.

Institutes and universities get better funding than private training providers.
(National Industry Insights)
In 2020, 93% of the subjects provided by TAFE institutes received Commonwealth and state funding, and 99% of the subjects from universities also got funding from the Commonwealth and the state. However, 83% of the subjects provided by private trainers were on a domestic fee-for-service basis.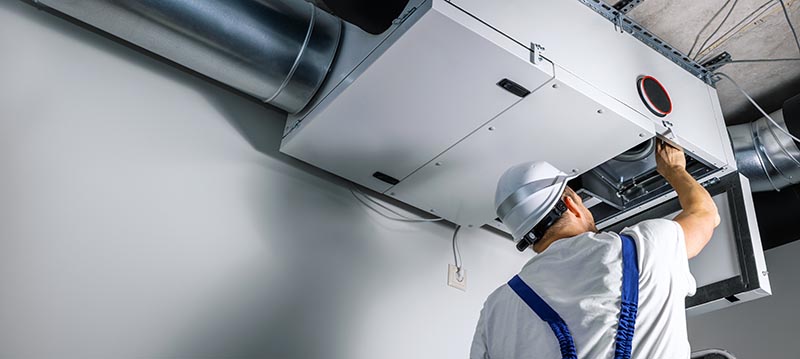 ---
13.

Most of the new HVAC students come from New South Wales.
(National Industry Insights)
Most of the Australian students enrolled in HVAC programs are from New South Wales, accounting for 34% of the student population. Queensland is another good source of students, making up 29%, while Victoria provided 14%. However, most students (41%) received their training in Queensland, with 32% getting it in New South Wales.

Frequently Asked Questions About HVAC
How can I save energy costs when using my air conditioner?
Setting your air conditioner to an economical 25 degrees Celsius will help save energy costs over the more popular 22.5 degrees Celsius.
Use blinds and curtains to prevent sunlight from getting into your home, to keep it cooler.
Use a fan and good ventilation to help cool down when possible, to reduce the runtime of your air conditioner unit.
Don't allow the unit to run when you are not home, especially if you will be gone for more than a few minutes.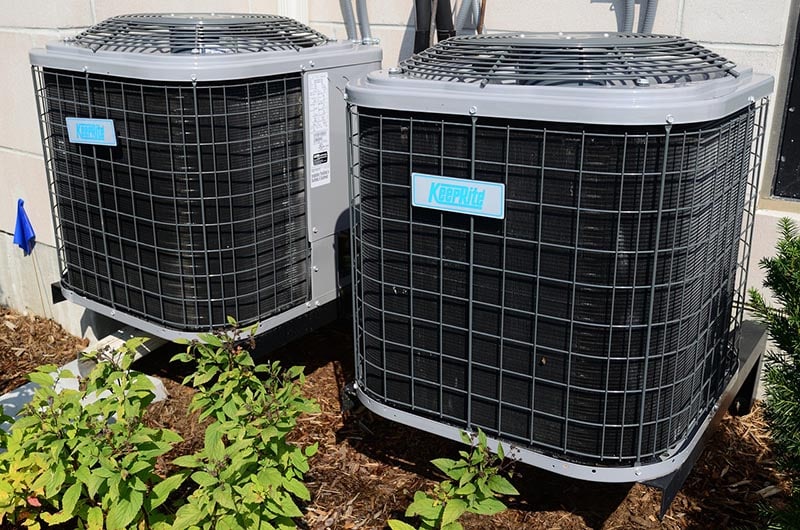 Is it difficult to get an HVAC degree?
Most of the acquired degrees in Australia are for a Certificate III, which you will need to go to a proper school to get, and there may be more requirements than just taking a class. However, the current shortage of technicians might help raise overall pay, making it worth the effort. If you choose to go for the Certificate II degree, you can often acquire it with a private tutor, with no need to attend a brick-and-mortar school, so the process can be easier.
What does an HVAC technician do?
HVAC technicians install heating and cooling units in commercial and private residences. They also repair and maintain the units and can install and repair walk-in freezers, refrigerators, and any needed ductwork.

Conclusion
There is currently a shortage of HVAC workers in Australia, so it can be a good time to seek out a job in this field. However, many people cite low wages and the high cost of getting the required degree as a reason for the shortage, so hopefully, that will change. Experts believe that the industry will continue to grow until at least 2025, and there will likely always be a need for heating and cooling technicians, especially in a warm country like Australia. If you are looking to cut the high cost of running your air conditioner, keep it at the economic temperature of 25 degrees Celsius and shut it off when you leave the house. Covering the windows with dark curtains can also help keep the place cooler.
---
Featured Image Credit: John Royal, Shutterstock