10 Most Dangerous Cities In Utah (2023)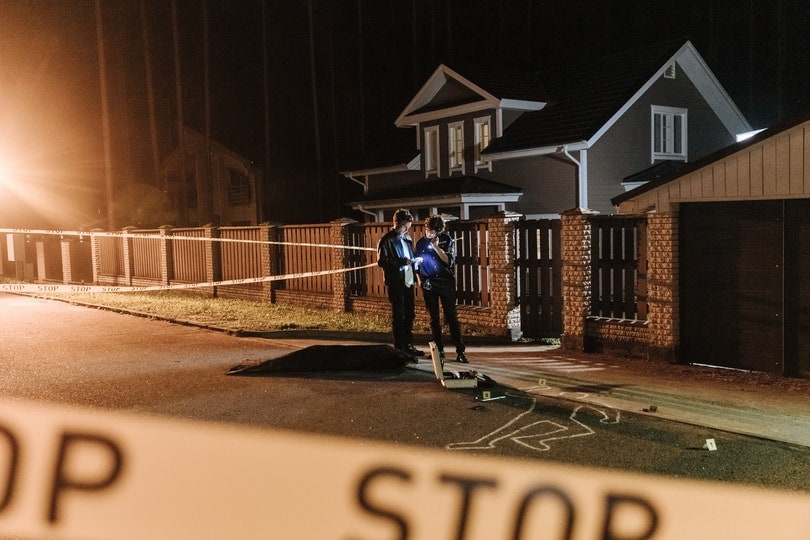 Note: This article's statistics come from third-party sources and do not represent the opinions of this website.
The landlocked state of Utah is the 30th largest, by population, and has one of the fastest growing states since the 2010 census. It has a population of just over 3.2 million people, Its capital city, Salt Lake City, is also its most populous and is home to approximately 200,000 residents. Other major cities include West Valley City, West Jordan, and Provo: all of which have a population over 100,000. The state has approximately 60 other cities with a population over 10,000.
Utah saw its violent crime rates drop considerably between 2016 and 2019 and despite a drop in property crime rates in 2019, the Beehive State's violent crime rates were equivalent to 236 incidents per 100,000 population.
Using the FBI's last full year of statistics, which are from 2019, we have detailed a list of Utah's 10 most dangerous big cities.

The 10 Most Dangerous Cities In Utah: A Quick Look
1.

South Salt Lake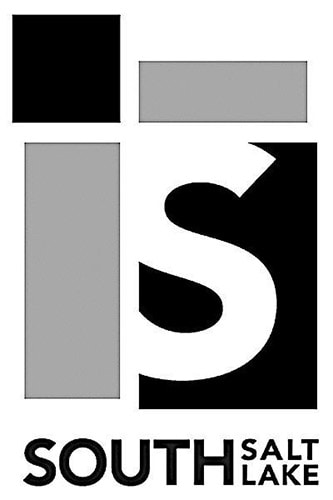 | | |
| --- | --- |
| Population: | 25,599 |
| Violent crimes per 100,000: | 801 |
| Homicides: | 1 |
South Salt Lake has a population of 25,599 but while it isn't the largest city, it does come out on top as having the highest violent crime rate, 801 per 100,000, and the highest property crime rate, equivalent to 7,285 per 100,000 population. Approximately two thirds of reported violent crimes were aggravated assault.
Part of the Salt Lake City metropolitan area, South Salt Lake has undergone extensive redevelopment since 2010. It is the only city in the Intermountain West to have a Chinatown, which was developed in 2012, and further redevelopment continues. Although crime figures are the highest in the state, they have been consistently dropping since 2007 thanks to community and youth development projects. A concentration on education in recent years means that there are several educational facilities and campuses located in the area.
---
2.

Salt Lake City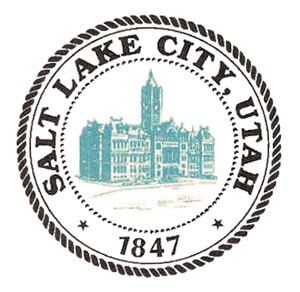 | | |
| --- | --- |
| Population: | 202,426 |
| Violent crimes per 100,000: | 712 |
| Homicides: | 13 |
Salt Lake City is Utah's capital and its most popular city with a population of over 200,000 people. Its violent crime rate of 712 incidents per 100,000 ranks it as the 2nd most violent city in Utah, and it is also ranked third for property crimes with a rate of 5,657 crimes per 100,000. Just over a half of violent crimes are aggravated assault but Salt Lake City has the highest rate of robberies in the state, with 116 incidents per 100,000.
Founded by the Mormon pioneers in 1847, the city has become a popular tourist resort, especially thanks to its outdoor activities. It hosted the 2002 Winter Olympics and has 85 municipal parks within its borders. Salt Lake City is home to the University of Utah, hosts the Utah Pride Festival, and is also considered the US's industrial banking center. Multiple other festivals are held in the city, including an annual arts festival, the Dark Arts Festival, Jewish Arts Festival, and parts of the Sundance Film Festival. The tourism industry, especially in the Wasatch Mountains region, is a major employment source, although Salt Lake is also home to some major corporations including Adobe, eBay, Telarus, and Goldman Sachs.
---
3.

West Valley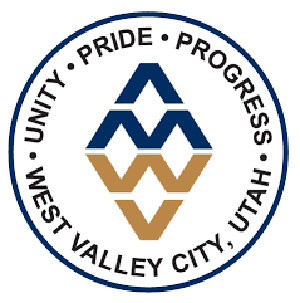 | | |
| --- | --- |
| Population: | 137,269 |
| Violent crimes per 100,000: | 699 |
| Homicides: | 11 |
West Valley is the state's second most populous city with a more population totaling over 137,000 people. It is ranked the third most violent city with a violent crime rate of 699 per 100,000 people. It is also fifth highest for property crime with a rate equivalent to 3,189 per 100,000. In 2019, there were 11 recorded manslaughters, giving it one of the highest homicide rates in the state. More than two thirds of the recorded violent crimes committed in West Valley were aggravated assaults.
West Valley City was only incorporated as a city in 1980: its four constituent communities of Hunter, Granger, Chesterfield, and Redwood, having seen considerable growth and expansion in the 1970s. It has undergone further expansion since the 2010 announcement of the $500 million Fairbourne Station downtown area. Major employers include Discover Financial, United Parcel Service, and Swift Transportation.
---
4.

Murray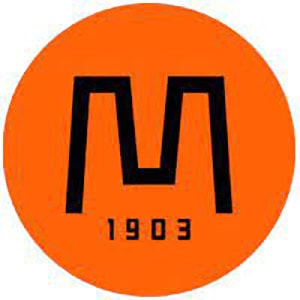 | | |
| --- | --- |
| Population: | 49,642 |
| Violent crimes per 100,000: | 439 |
| Homicides: | 0 |
Murray is a moderately sized city with a population of approximately 50,000 people. It has a violent crime rate of 439, which ranks 4th in the state, but a property crime rate of 5,822, which is Utah's second highest with only South Salt Lake having a higher rate. No homicides were reported in 2019 and over 60% of the violent crimes reported were aggravated assaults.
Murray was once a heavily industrialized city, but few remnants of this past remain. Today, it is now known for its trade and commerce and has been a Tree City since 1977, which means that the city dedicates a minimum of $2 per capita on forestry efforts. The Intermountain Medical Center is the city's largest employer, although Murray makes a lot of its money from visitors partaking in and spectating organized sports. It maintains a strong presence in ice skating and hockey, rugby, baseball, basketball, soccer, golf, and boxing.
---
5.

Ogden

| | |
| --- | --- |
| Population: | 87,875 |
| Violent crimes per 100,000: | 437 |
| Homicides: | 6 |
Ogden is Utah's eight largest city, by population, and has nearly 90,000 residents. It has the fifth highest violent crime rate of 437 per 100,00 and the state's fourth highest property crime rate of 3,654. 6 homicides were reported in 2019 and 60% of violent crimes were aggravated assaults.
Historically, Ogden has been and remains an important railway hub. Its links to the rail network have also made it a popular manufacturing city with strong commerce links. The city's largest employer is the Internal Revenue Service and other major employers include education and healthcare facilities. There are also many sites of historical interest found in the city boundaries.
---
6.

Woods Cross

| | |
| --- | --- |
| Population: | 11,531 |
| Violent crimes per 100,000: | 364 |
| Homicides: | 1 |
Despite being a relatively small city, Woods Cross, which has a violent crime rate of 364 per 100,000, had one reported homicide in 2019. Statistically, this puts at the top of the list for Utah's homicide rates, although there are several cities that saw more homicides during the period. Property crime rates are comparatively low at 1,388 per 100,000, meaning that Woods Cross does not feature in the top ten for property crime rates. The city has a low poverty rate, with 7% of families falling below the poverty line, according to the most recent census figures.
The city is home to several museums including the Museum of Church History and Art and the Children's Museum of Utah. Several state parks are located in the city, which is itself part of the Wasatch Mountain Range Front.
---
7.

Grantsville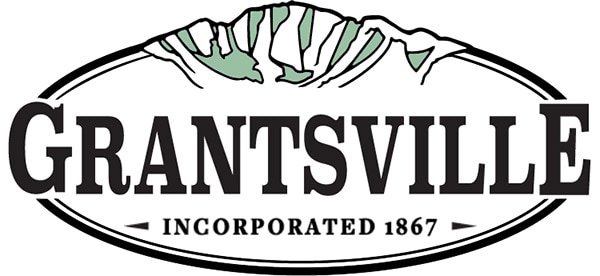 | | |
| --- | --- |
| Population: | 11,942 |
| Violent crimes per 100,000: | 301 |
| Homicides: | 0 |
Granstville is another reasonably small city with a population of approximately 12,000. Although it ranks 7th for violent crimes, with a rate of 301 per 100,000, it still compares favorably to the national average of 398 per 100,000. The property crime rate of 1,357 per 100,000 is also low for a city of this size and does not feature in Utah's top 10. Although robbery and aggravated assault rates are quite low compared to other cities, Grantsville has a rape rate equivalent to 100 per 100,000.
Settled by Mormon pioneers in 1850, the city benefits from several wells that supply fresh water to the area, hence the city once being called Twenty Wells. The recent development of a Wal-Mart distribution center just outside the city has seen the population increase, and Grantsville is popular as a commuting city for Salk Lake Valley. Annually, Grantsville holds an Old Folks Sociable, celebrating current and former residents aged 75 or over: the event includes a car show, charity run, and a reception, dinner, and dance.
---
8.

Cedar City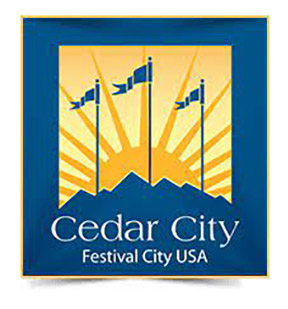 | | |
| --- | --- |
| Population: | 301 |
| Violent crimes per 100,000: | 33,614 |
| Homicides: | 0 |
Cedar City is a medium-sized Utah city with a population of 33,614. It has a violent crime rate of 277 per 100,000 and a property crime rate equivalent 1,880 per 100,000. Three quarts of violent crimes reported in 2019 were aggravated assault with only 6 incidents of robbery per 100,000 residents.
The city was settled in 1851 and was chosen because it was between a substantial iron deposit to the west and a coal deposit to the east. Although iron mining continued until the 1980s, Cedar City is now considered a tourist and commercial center. Its primary employers are the Southern Utah University, Iron County School District, and Intermountain Healthcare. An annual Utah Shakespeare Festival and the Utah Summer Games are held in Cedar City.
---
9.

West Jordan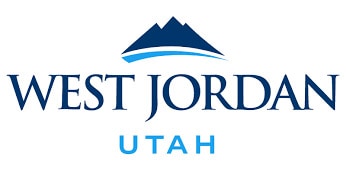 | | |
| --- | --- |
| Population: | 117,644 |
| Violent crimes per 100,000: | 224 |
| Homicides: | 1 |
West Jordan, with a population of 117,644 contests, along with Provo, the third most populous Utah city spot. It has a violent crime rate of 224 per 100,000 people, primarily made up of aggravated assaults, and saw one homicide in 2019. It has a property crime rate of 2,172, which is the 9th highest of the large cities in Utah.
Settled in 1847, West Jordan initially relied on agriculture, milling, and mining for its prosperity and while evidence of this can still be seen throughout the city, it has become one of the fastest growing cities in the US and is especially known as a commercial hub, home to four primary retail centers, including the Jordan Landing shopping center, home to the first Sears Grand.
---
10.

Logan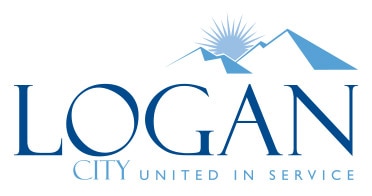 | | |
| --- | --- |
| Population: | 52,029 |
| Violent crimes per 100,000: | 217 |
| Homicides: | 3 |
Logan has a population of over 50,000 people with violent and property crime rates equivalent to 217 and 1,328 per 100,000 population, respectively. It recorded 3 homicides in 2019 and 70% of its violent crimes were aggravated assaults. Its population is expected to double by 2050.
Logan is home to the primary campus of Utah State University, which was founded as the Agricultural College of Utah in 1888. It has a diverse economy with the city's biggest employer being that of the University.
What Is The Safest City In Utah?
Utah is one of the safest states in the US, and in terms of individual cities, Spanish Fork is one of the safest. It has a population of 40,604 people, a violent crime rate of just 17 per 100,000 population and a property crime rate of 818 per 100,000.
It was the first Icelandic settlement in the country and most of its residents are members of the Church of Jesus Christ of Latter-Day Saints. It hosts an annual three-day event that celebrates Icelandic culture and is also host to several festivals, fiesta days, and other annual events.
How To Stay Safe In Utah
Utah is a safe state and incidents of crime are quite rare, but they do happen even in the safest of cities. Whether you are visiting the Beehive State or plan on working or living in the area, there are steps to help reduce the likelihood of becoming a victim to crime.
Research The Area – Always research the state, city, and area that you are visiting. This will help you identify the safe areas, as well as those spots that see the most crime. You can also use the opportunity to locate the emergency services, public transport routes, and other essential information that will make your stay safer.
Avoid Hotspots – While doing your research, you will likely come across some areas that locals and visitors avoid. Generally, you should also avoid dark and uninhabited areas at night, including parks and alleys. Try to stick to populated regions, unless accompanied or in a group.
Hide Away Valuables – Don't have items like cell phones or expensive jewelry on display. These will attract opportunist criminals. Put them in closed inside pockets or, where possible, leave them in the safe in your hotel room or locked in your room.
See Also:

Conclusion
Utah is a safe state but, like any state, there are some cities that have higher crime rates and are considered more violent than other cities. The larger cities are those that usually attract more violent and property crimes, although this isn't always the case. In Utah, the most dangerous cities are South Salt Lake, Salt Lake City, and West Valley, while the safest city is Spanish Fork.
---
Featured Image Credit: cottonbro, Pexels